Reading Time:
7
minutes
Dropshipping agents can be found everywhere, but should they be trusted?
Many dropshipping agencies are available online because AliExpress is the most popular eCommerce platform for dropshipping products from China. These agents are companies or individuals based in China that act as a middleman between dropshippers and manufacturers. They work with AliExpress wholesalers in China and offer a variety of services, from product sourcing to order fulfillment. They are often needed by Chinese manufacturers and wholesalers.
It's difficult to compete with other dropshipping companies today. Dropshipping is easy for anyone who has a computer and some money. It takes more skill, time and money to break through the noise to grab a buyer's attention. Advertising and marketing are more expensive than building dropshipping stores. You may not see any returns after weeks of running campaigns if they aren't done properly.
This is not to discourage you from dropshipping. But it is the hard truth you must accept and acknowledge if you are to succeed in this business. Dropshippers who want dropshipping to work for them must find ways to gain an advantage over their competitors. One strategy is to hire dropshipping agent to handle the legwork. This strategy is popular among dropshippers as it offers more benefits than working directly with dropshipping suppliers via AliExpress. It will be a good experience to work with them. Let's see!
Dropshippers should hire dropshipping agents.
Dropshipping overseas, especially in China, does not allow you to meet manufacturers and suppliers face-to-face. Without flying to China, you can't visit their warehouses to inspect the quality of their products. This will cost more and take up more time. This is something most dropshippers do not have. Dropshippers dropship products because they can't afford more.
Dropshippers may hire agents in China to help them do the tasks that they are unable to do.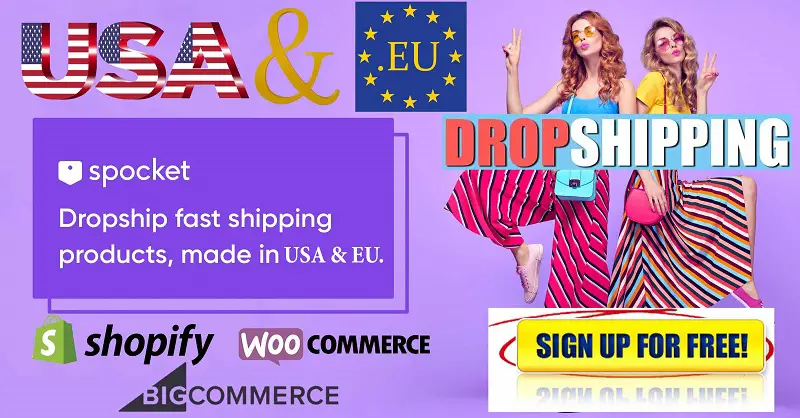 Identifying reliable suppliers that offer high quality products and excellent customer service.
How to overcome communication problems that can arise when negotiating with foreigners
Ensures fast delivery of correct and unaltered products to customers.
Selecting products without the brand or manufacturer's logo.
Taking photos of dropshipping products that they wish to sell.
Dropshipping agents are licensed and have a warehouse in China. Dropshipping agents usually offer a one-stop service that may include the following:
Product sourcing.
Inspecting product quality.
Buying products on local markets or China-exclusive platforms such as Taobao.
Dropshipping products are stockpiled in warehouses
Packaging products and labeling them before they are shipped to customers.
Faster shipping than China EMS or ePacket.
Dropshipping has many benefits, but there are also some disadvantages.
It's impossible to know if your dropshipping agency is charging the right price for manufacturers and suppliers that you don't see online.
Recurring monthly or annual membership fees will be charged.
You will be competing against many dropshippers who use their services.
Only a few suppliers or manufacturers can be accessed.
It is possible to pay more negotiating with middlemen than directly with AliExpress suppliers.
You should explore the possibility of hiring dropshipping agents if you feel it will be more advantageous for you. It is not possible to know if this will be a good idea for your dropshipping company until you actually try it.
How do I find dropshipping agents
DropshipBob and CJDropShipping are some of the dropshipping agencies you can find online. You can search Google for dropshipping agents or post questions in dropshipping forums or communities. Here are some ways to determine if they are right people to work alongside:
Get an objective opinion from third-party reviewers to gain real experience.
Talk to dropshippers on forums and in Facebook groups.
Search their address in Google Maps to verify that there is indeed a business or warehouse at their location.
Use Google to search for the business name and find out if they were reported as fraud or scam.
Contact the dropshipping agency to speak with their representatives.
Aliexpress For Beginners
Anyone who has worked in dropshipping for a while will be shocked to learn that Aliexpress is not available for newbies. Alibaba, a multinational Chinese retail company, founded this huge marketplace and now owns it.
Aliexpress allows businesses to buy their products at retail. This is because they make a lot of money from them.
Aliexpress has no upfront fees or costs, which allows small businesses to dropship their products without having to commit to large amounts of money. Aliexpress makes it easy to dropship. It's as easy as ordering products on the site and entering your customer's information. This is how it works:
You can add the Aliexpress products to your website or online store.
After the product has been added, you'll need to price it. Aliexpress prices should be marked up.
Your products should be promoted to your target audience.
Customers will receive and pay for orders.
Wholesale prices: Pay wholesale for the products
Aliexpress will ship the order directly to you.
You will make a lot of money with very little hassle. Aliexpress makes it easier to test your products. You can validate your product ideas with Aliexpress by listing small quantities of products in your online shop and seeing if they work. You can always remove the product if it proves to be inefficient and explore other products.
But that's just part of the story. Dropshipping Aliexpress has its drawbacks. The biggest is the inability to control the suppliers, fulfillment and delivery. They are the only thing that can make or break your business. Pricing is another major problem. Aliexpress suppliers mainly source their products from large warehouses. This setup means that the product you source is already priced at a markup. You won't receive all of the profit.
Find a Dropshipping Agent After You Have Placed 30 Orders
After your online business has stabilized and you have established loyal customers, it is time to look for a dropshipping agent. An agent can help you increase the brand's value by providing faster and more reliable shipping, better customer service, and a warehousing plan. Dropshipping agents often have a minimum order policy. This usually covers 30-50 orders. However, some agents don't have an order policy. You can negotiate the minimum order policy. If you are able to communicate well, it is possible to hire an agent before they reach their MOP. It is becoming harder to find an agent. You will notice that many people will bombard your private messages with claims of being agents when you join a Facebook group.
These people can be very tempting, especially online. You need to be cautious when dealing with them. You can be sure to do your research, even when you are in business. To protect your interests, it is important to be cautious and skeptical about what you include in your business. You as a business owner should not allow fraud, specifically money scams, to stop your company from moving forward. These are the steps to take before and after you partner with an agent.
Research
Research is the key to any business success story. You should do your research until you find the right agent for you. Reliable agents should be able to reach large areas, have multiple warehouses and offer dropshipping options. After you have decided which products you want to sell, you need to research the dropshipping companies that best suit your needs. The product niche will also determine which agent is best suited to your business. If you are selling kitchen products, your agent must be familiar with how to store and handle this inventory. There are many specializations that agents can specialize in. It can be difficult to choose the right agent for you. However, it is possible to talk with their partners for better recommendations. They are the ones who have dealt with agents in the past.
Get samples from the suppliers
After you have partnered with an agent the next step is to find a reliable supplier. Dropship China Pro gives you access to thousands upon thousands of verified suppliers in different industries, millions of products, and factory audits that will verify production time and capacity.
You need to determine which supplier is able to provide quality products at a low price for your business. By ordering samples, you can compare products and test their durability, conditions, features, and other characteristics. At least three suppliers can offer the same product. You should remember that hiring a supplier may require you to build a relationship that could last months or years.
Get Samples from the Competition
Before you deal with an agent or supplier, it is important to know what your competition offers. You should consider the packaging, quality, service, and after-sales negotiations. You might be able to make a deal with your agent to modify your packaging or change your supplier if you have the same supplier and product as your competitor. Your products must always be distinctive. Ordering samples from your competitor's products is a great way to benchmark the samples.
Select the right supplier for your business
You should look at company reviews and then dig deeper into the business to see if it suits your needs. Good suppliers are influenced by factors such as the quality of their raw materials, how they conduct business and the speed at which they ship. Your agent can be contacted regarding the performance of each supplier since they know them best.
Agents should be able to ship your product using flexible shipping options. Dropship China Pro's global warehousing and connections allow it to dropship any product that its clients wish. If you are a partner with Dropship China Pro, your winning product can be electronic products, cosmetics or liquid products. Magnetic products, knives and other "hard-to ship" products will also be available.
Many suppliers can look great when you review their products and reviews, but may not be right for your business if you get into the business. It could be due to the quality of their raw materials, how they conduct business, or how they handle returns. Before you agree to work with a supplier, make sure to speak to them and get to know their business. You can always choose to not use a supplier if there are problems, but the damage could already have occurred and your brand may have been damaged.
If you have more than 100 orders, hire an agent with Fulfillment Centre around the Globe
Agents can be either individuals or multinational corporations. As time goes by, agents become more common. Agents may not have fulfillment centers. While some agents might have a fulfillment centre, they may not be organized or spacious enough to handle all of your orders. Fulfillment centers can be described as warehouses, but offer additional services. Apart from the physical building, fulfillment centers are responsible for handling, packaging, repackaging and shipping your products.
Dropship China Pro offers overseas warehousing services which allow you to ship products around the globe in a very short time. Your inventory will be replenished quickly to make sure you have enough stock, even in the event of an unexpected mishap.
The average owner of an online retail business will need to manage product sourcing, customer inquiries, product reviews, and bad product reviews. It may seem possible if the business is just starting out, but once it becomes more successful, it will be difficult. Owners will neglect to consider other important aspects of their business like marketing and gaining clients. To relieve themselves from stressors, smart business owners seek out order fulfillment companies to partner. Here are some comparisons between a fulfillment center and a warehouse if you still have doubts about outsourcing order fulfillment.
Fulfillment centers may act in the same capacity as a warehouse but not vice versa. Fulfillment centers are more efficient at moving products around, which results in shorter storage times. Fulfillment centers aim to deliver products to customers as quickly as possible. Warehouses only store products.
While warehouses are responsible for stock, fulfillment centers will handle all stages of order fulfillment. Fulfillment centers are more complicated and move faster than warehouses. They handle order fulfillment, negotiate rates with couriers, and answer customer inquiries and questions.
The shipping carriers are an important part of smooth shipping services. Fulfillment centers have established relationships with many reliable shipping companies. This will reduce the chances of product damage during shipping. It will also be less likely that the wrong product is delivered, which is a common occurrence with many companies.
Although they have some similarities and can be used interchangeably, there is a lot to know about their services.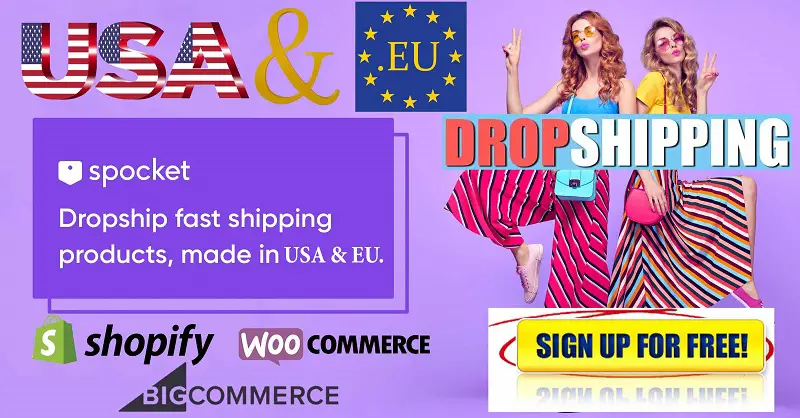 A warehouse's primary function is to store inventory. A fulfillment center, on the other hand, is intended to improve the quality of dropshipping services and ultimately lead to better customer experiences.