Reading Time:
6
minutes
Should You Wholesale of Dropship From Aliexpress Russia?
AliExpress Russia has been named one of the best retailers, dropshippers, and wholesalers in Russia. Should you buy wholesale or dropship from Aliexpress Russia in addition to your regular shopping? This article will tell you everything you need to know about Aliexpress.
What is AliExpress Russia?
Ru.aliexpress.com is a subdomain of Aliexpress.com that acts as the Russian edition of AliExpress's China-based retail website. AliExpress has extended its base to other countries, including Russia, the United States, and Brazil while having its global headquarters in China. AliExpress Russia is a Russian-based online retail franchise service. It links Russian businesses with customers directly, taking advantage of Russia's proximity to China. As a result, delivery usually is more accessible, making it an excellent place to shop.
How Russians review/see AliExpress Russia?
This is a massive market, and reviews and feedback from Russian customers indicate that AliExpress Russia is arguably the largest along the Pacific and Arctic borders. In September 2017, Russia AliExpress was ranked as the top global market for the Alibaba-owned independent retailer, with annual website traffic of 748.95 million visitors (about 25.80%), ahead of the US AliExpress (5.16%), Brazil AliExpress (4.41%), Ukraine AliExpress (4.39%), and Spain AliExpress (4.35%), in that order.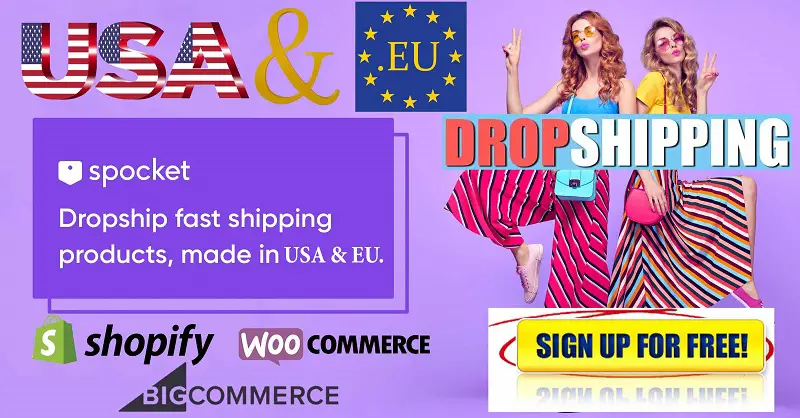 Following the massive market explosion of the most visited retail website, Liu Wei, Director of AliExpress Russia, had the following to say:
Furthermore, experts have predicted that if the current trend continues, Chinese retailers, especially AliExpress Russia, would 'shortly push Russian companies out of the market.' In reality, according to a survey conducted by the Russian-based Association of Retail Companies (AKIT), Russia's total retail e-commerce sales in 2016 totaled over 920 billion Russian rubles ($15.7 billion US dollars). In comparison to 2015, this was a substantial 20 per cent rise.
Furthermore, AliExpress Russia shipping is exceptionally cheap, although delivery is timely and orders are fulfilled without being underserved.
How do AliExpress dropship and wholesale works?
Dropshipping is when a consumer orders an item from your e-store/website while ordering the item from your Chinese supplier, who then ships the item directly to your customer. You won't have to think about inventory or packaging and delivery.
Let's take a look at how the AliExpress dropshipping model operates in detail. To use AliExpress dropshipping, you must first create an online store on a platform like Shopify. After that, you can begin importing things from the AliExpress marketplace.
You can use an app like Oberlo with your Shopify storefront to streamline and sync your imports. The app will also alert you of any changes in inventory or pricing from your supplier and assist you in sending tracking codes to your customers after their orders have been shipped.
If a customer orders something from your shop, you'll go to your supplier and get the exact item delivered directly to them. The infographic below depicts how AliExpress dropshipping operates in a simple visual manner.
The pros of dropshipping or wholesaling from AliExpress Russia
There are several benefits of using the AliExpress Russia or Alibaba Russia dropshipping model for wholesalers and buyers.
Importing Product Content
You can directly import product content and photos from AliExpress.com into your store, allowing you to choose from millions of different products.
Getting the freedom to set your rates and markups
You have complete control over your rates and markups on AliExpress Russia. The best part is that after you sell a product, you buy it from an AliExpress supplier and have it delivered directly to your customer from their warehouse.
E-commerce startups would love this platform.
For new e-commerce entrepreneurs and newbies, AliExpress dropshipping is quick, fast, and low risk. Suppliers are more willing to partner with small businesses (offering smaller quantities).
A network of wholesalers/suppliers
Finding goods, contacting Russian wholesalers, and placing orders is a breeze with AliExpress wholesaling. AliExpress Russia is one of the world's largest online marketplaces for buyers and sellers.
Low Prices, quality products
AliExpress Russia provides low prices on a wide range of goods (over 100 million items are currently listed on AliExpress) of excellent quality. You can be assured that every product shown on the website is of the highest quality and that you will be given highly competitive wholesale rates.
The Cons of dropshipping or wholesaling from AliExpress Russia
There are two sides to each coin. In Russia, there are some disadvantages to dropshipping or buying wholesale from Aliexpress.
Language and communication can be challenging.
Dealing with AliExpress Russia poses its collection of difficulties in terms of language. Non-Russian speakers can face a language barrier when interacting with customer service representatives.
Longer delivery times
AliExpress Russia often has delivery times that are longer than average. Some deliveries made outside of the country take longer than those made within the country. Since most customers and users of AliExpress Russia's retail site are located outside of Moscow and other major Russian cities, distribution is a significant challenge.
Product importation and customs
In Russia, the rate of importation is high because of customs and import duties. Dropshipping costs a lot of money when it comes to goods leaving Russia.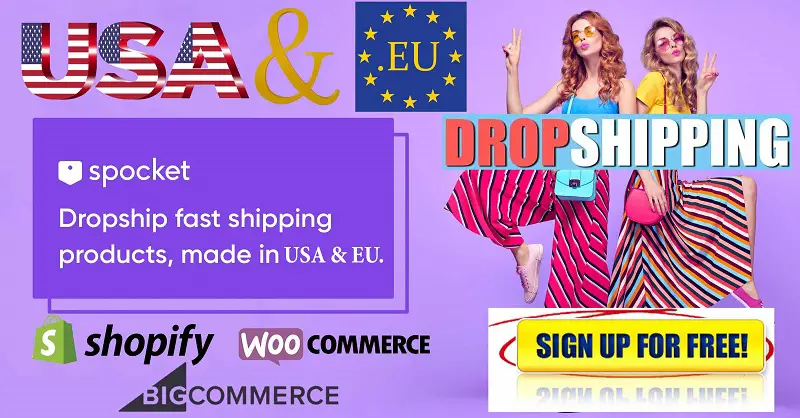 Does AliExpress itself offer dropshipping and wholesale service or its suppliers?
AliExpress provides wholesale and dropshipping services. On the other hand, buyers have the choice of using the dropshipping model of suppliers to ship their purchased products. One of the consequences of AliExpress Russia's versatility models is this.
How to select suppliers for dropship/wholesale in AliExpress Russia?
There are numerous factors to consider before selecting dropship or wholesale suppliers on AliExpress Russia. Even if you already know what goods you want to sell, you must ensure that the dropshipping suppliers you choose are dependable in product quality and variety, competitive pricing, and delivery.
Let's look at some of the measures for selecting dropship/wholesale suppliers on AliExpress Russia.
Do Your Background Research
It's likely that you've already decided on the goods you want to sell; the next move is to find out what suppliers are available and which ones better meet your needs in terms of location (domestic or international), raw material procurement, delivery times, and service potential.
Reach out to Suppliers
Please make contact with the supplier who best meets your requirements and begins a business relationship with them. You may sometimes ask them questions about the service they offer. Make an effort to establish a trustworthy relationship and ensure that you communicate with the customer support service team regularly for updates on goods, costs, and delivery, among other things.
Order Sample Products from Suppliers
After you've decided on your top two or three suppliers, place your sample orders with them. Test their service quality, delivery times, packaging, and other supplier-related questions to see if you're satisfied with their services.
Order from the Competition
Along the way, you might discover that one or two of your rivals use the same supplier as you. All you have to do is place an order with them to get an idea of the quality of service you'll need to keep up with the competition.
Choose Suppliers with Positive Reviews and High
You must research and rate your current and prospective suppliers based on feedback and ratings from others who have worked with or used them previously. This will assist you in comprehending how to interact with their operation.
What is the difference between Alibaba and AliExpress?
Alibaba and AliExpress are both owned by the same group, and they both have a large number of suppliers selling on their websites.
AliExpress, on the other hand, functions similarly to Amazon in the United States. It is aimed at customers, with an emphasis on small-scale wholesale transactions. On AliExpress, you can pay with a credit card, and the seller will handle the delivery. Orders are usually filled fast, with a guarantee and a return or refund policy.
Alibaba, on the other hand, is a platform that caters to oversized, often custom orders. The most popular form of payment is a Letter of Credit or another commercial facility. Buyers arrange for delivery since terms are typically FOB the manufacturer's factory. This is usually done through a broker who is also in charge of logistics and customs.
Orders will take anywhere from 2 to 10 weeks to arrive. Alibaba does not give any assurances or refund policies.
Alibaba Russia vs AliExpress Russia: Which is better?
Ok, this is a bit of a challenge. When it comes to small and medium wholesale purchases, AliExpress comes to mind. When it comes to big and custom orders, however, Alibaba is the way to go. According to a report by money.cnn.com, Alibaba could own 48 per cent of AliExpress Russia, based on recent (18 September 2018) trade ties between Russia and China strengthening.
AliExpress tends to be a better offer than Alibaba, using a credit card and numerous payment options. Furthermore, AliExpress has a refund and return policy that allows you to return any incomplete or damaged orders and be assured of receiving a full refund, subject to all terms and conditions.
Buy in Russia, apart from AliExpress and Alibaba, are there any other recommended shopping websites for wholesale /dropship?
Of course, there are a slew of other wholesale and dropshipping websites to choose from. Here is a compilation of the best shopping websites, but we'll talk about Chinabrands, an online e-commerce platform that outperforms them all in functionality and services.
Chinabrands is a marketplace where you can buy and sell wholesale and dropship almost everything. They have a wide range of high-quality items. Their shipping and distribution practise fantastically. They work with a team of highly trained quality management specialists who ensure that all items featured on the website pass through quality control before being made available online. Chinabrands also offers CB as a reward, along with a fantastic discount.
Conclusion
Without question, AliEpxress Russia is a great place to visit, with various unique services that outperform many other online shopping websites in Russia and worldwide. Alibaba is a sister retail outlet that sets the pace as well. Why not take advantage of AliExpress' fantastic offer in Russia? Russia's online market has recently taken the lead, thanks to AliExpress.