Reading Time:
10
minutes
One of the most important things that you should choose very carefully is the Niche of your Shopify Dropshipping. The Niche of your Dropshipping store actually decides the amount of sale revenue you will get in the future.
We will talk about top three most effective niches for Shopify Dropshipping. These niches are most helpful for those who are new into this business however we highly recommend you to do your own market research and look for the niche by yourself as well.
All the niches that we will talk about today are mid-level niches. These niches hold better opportunities as compared to a general store.
I'm going to talk about drop-shipping niches in today's article that you should start trading in 2020. If you're new to dropshipping, a niche is like a store category, and you get to choose what to sell if you're dropshipping with Shopify, Spocket, and Oberlo, and so you get to choose which type you want to sell in.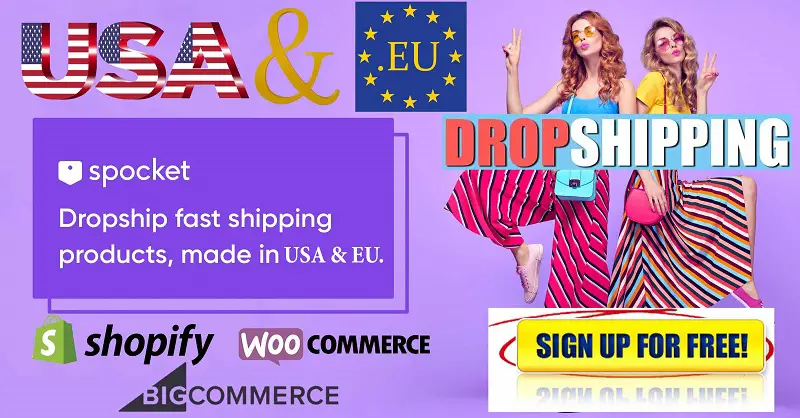 However, just because you can choose doesn't mean it's simple to determine.
It takes some analysis to find the best niche, but we did it for you. So if you are searching for anything to offer in 2020 but you are unsure what niche to show, we've got a 2020 view of what's trending with this list of dropshipping niches.
Today we have dropshipping niches to go through, so I'm not going to waste a lot of time with this intro. I want to let you know how we organized this article. We will go through some big dropshipping niches, such as Home & Garden and Men's clothes & accessories. Then I'll share some sub-niches within those. Like men's clothes and accessories, these niches are a little narrower than a broad category, but that's precisely why I recommend them. Since these dropshipping niches are smaller, it is easy to find and sell to the target audience.
Apparel Niche:
This niche has a bundle of opportunities. Apparel is something people will never stop wanting and it is basic necessity of life. You can scale vertically and horizontally both under this niche. Apparel niche and e-commerce grows hand in hand. If we talk about its growth in the past, there is not a single year that the sales of Apparel have gown down and will keep on growing in 2019.
You have to keep in mind that Apparel niche is little bit harder than other niches. The first thing that you need to keep in mind is that this niche requires more Branding.
Best thing about Apparel niche is that you can have so many different kinds of clothes under once particular apparel. You can sell as many clothes as you want as far as they fit under your brand image.
The reason why Apparel niche is harder than other niches is that Universal sizing chart might have issues if you are going off from Aliexpress. You need to have good quality products and maintain good relations with your suppliers if you are using Ali express. Your buyers will return your products if you don't offer good quality products to them.
So, we highly recommend you Apparel niche but still want you to do your own market research before choosing any niche for your store.
Electronics Niche:
The reason why we recommend this niche is that people will always buy electronics no matter what as they need them in their day to day life. Things like phone charger, portable charger, earphone, lamp, etc. are always in demand. Aliexpress offers some amazing deals in electronics.
You need to make sure that you sell good quality electronic products at your store. You can also go for image advertising instead of video advertising for your products as image advertising is cheaper. Make sure that you have proper product description for each and every product you are selling.
You can grow your sales through electronics niche and go in so many directions.
Home Goods Niche
This niche is very popular among women of every section in the society. People who are into Dropshipping business already know that women make up large portion of sales. Home good products are the products that people will always buy. One of the common things that you need to keep in mind for all the above three niches is that you need to have good quality products in your Dropshipping store.
Maintain good supplier relations in order to grow your Shopify Dropshipping. If you have good relations with your suppliers, you may have god deals, shipping time and some amazing quality products.
Tech-Friendly Clothing for Fitness
Tech-friendly workout apparel is the first niche that I suggest you sell in 2020. Lately, there has been a tremendous boom in fitness apps, and these apps have become sophisticated. So more and more people bring their phones to their workouts so that they can follow their workout plans for their favorite fitness influencers, track their burned calories, and stuff like that. Targeting this market is to find clothes with your phone next to you that makes it easier to work out.
These exercise shorts with a secret pocket for mobile phones are one clear example of what to sell in this niche. Items such as these are perfect because they allow individuals who enjoy working out and using fitness applications on their mobile to do both without the applications and the computer being in the way of the exercise at the same time.
In the clothes and accessories niche, I categorize this niche, but you might also recognize it as health and wellness. You will find men's suits that can even help them take their phones into the gym. Whether you want this to be a fashion and footwear shop for men or a fitness shop, it's your call.
If Shopify and Spocket are just getting started, and you feel like you're going to miss out on some sales on Black Friday because you don't have your store up, that's no reason not to start. In the health and wellness niche, start building a shop and then go heavy with ads in January, February, and March.
Shield Sunglasses
Shield sunglasses are the next niche that I recommend offering. In your dropshipping shop, it's not always that I consider selling sunglasses because it's convenient for customers to stroll into the mall's clothes and accessories shop for some men and find sunglasses there.
The theory I'm saying is two-fold.
This sunglasses style is undoubtedly trendy, so you know you're hopping on a trend that you can promote using Instagram influencers.
In those big-box stores, it isn't easy to opt for specific styles. Think of how if a client sees a sunglasses style that they enjoy, then if they think it's going to be tough to locate that particular pair of sunglasses in a shop, they're going to want to buy it.
Finding stylistic Instagram influencers and creative templates to market them is the secret to selling goods in this niche.
Crossbody Bags
The crossbody bag niche is the last niche that I recommend selling men's clothing and accessories. The crossbody bag is something that many fashion magazines expect to blow up in the New Year, as are those shield sunglasses.
You can sell these bags from various angles. They can be stylistic or functional, something that helps men carry with them all their things around.
Let's switch the categories and speak about fitness and wellbeing and specific dropshipping niches in this area that you can sell in 2020.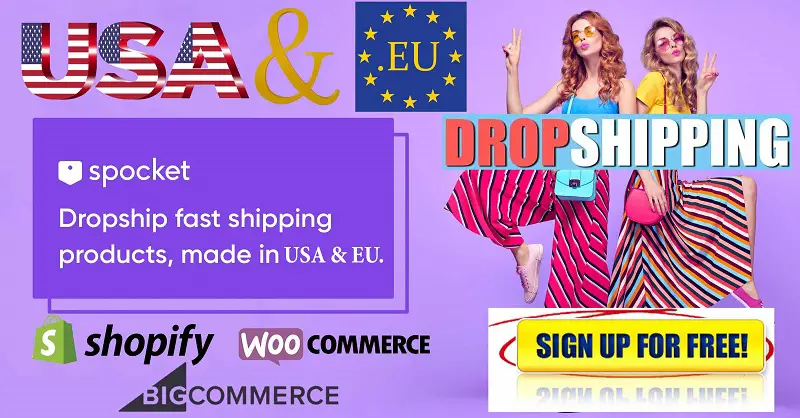 Sound Bathing
I know this sounds strange, but all over the place, I see it pop up. In Harper's Bazaar, a report noted almost a 300 percent rise in sound bathing searches. This is a new thing for AG, and one of the things you can do if you sell in this niche is to produce advertising that describes what it is and how individuals can use your goods to enjoy the therapeutic effects of sound bathing.
A product I like is singing bowls for this. The best thing about these bowls is that you can use stunning Youtube videos to promote and illustrate what these singing bowls do.
Sleep
The next area in the category of health and wellbeing is an area that I hope will burst, and there is plenty of room to be innovative for dropshippers. People spend a lot of time dreaming about getting better sleep, and this demand is going after significant brands. Just because this industry has big names doesn't mean that you can't build a spot for yourself as well. Since a lot of these major brands, like textiles or mattresses, sell things.
Sleeping Niche Dropshipping
Anyway, it would help if you did not go on dropship mattresses. What you want to do is to concentrate on this concern about a decent night's sleep and find out what accessories you can market to help consumers overcome the tossing and turning issue at night. Those accessories will vary from anti-snore devices to pillows such as this one.
In 2018, anti-snore equipment was a big seller. A device like that can certainly come back, but I'm bringing this up to show you what a stormy night's sleep problem is and how desperate customers are to fix it. There are money-making options for you where there are clients desperate to address an issue.
Swimming
Swimming is another fitness and wellbeing niche that's worth pursuing. Yeah, you can indeed sell swimming trunks and bikinis, but I'm thinking more about swimming as a fitness niche. In this room, more and more courses are coming up, and swimming is perfect because it is low-impact so that individuals with disabilities can swim and start developing their strength in a healthy way for their joints.
Accessories such as these swim-resistant gloves are affordable for you to market and help clients involved in swimming get more out of their workouts. What's incredible is that a sport like swimming on Facebook is pretty easy to target, so targeting your target market and getting started with these accessories would not be difficult for you.
Snack Accessories for Kids
Remember that you're selling to parents if you want to sell products related to children and babies. So what you want to do, what parents are involved in is learn about it. When parents are worried about their healthier eating habits, they are concerned with their children's healthy eating habits, too.
More and more often, parents either prepare their baby food or strive to have more say in what their kids consume instead of depending on whatever foods are available while, for example, they're out shopping. That is why such a product is so great. This helps parents plan their kids' snacks and dinners to make sure their kids are well all the time.
If you sell anything like that or get into the niche of eating healthier kids, content is a perfect selling weapon. Come up with recipes or lists of healthy snacks and promote them on Facebook, Reddit, or other imaginative sites on Instagram.
The beautiful thing about content is that you don't sell anything ultimately. So, it's easier to play by posting the posts by the rules on sites like Reddit and Facebook communities.
Pet Memorial
What if you like to sell instead of or in comparison to actual babies to those who have fur babies? Since the pet market is massive, I can't fault it, and lots of dropshippers have found a lot of selling success inside it.
I know it's sort of difficult to hear about dead dogs, but what you can do with pet remembrance items like this allows owners to remember their cherished dogs and respect their memory. Since this is a sad commodity, I hope not many drop shippers touch it. Nonetheless, suppose you can do that deliciously and joyfully and talk about memories and not talk about death. In that case, there's a lot of money to be made here because, in this dropshipping niches, you can even sell personalized items.
I don't see many dropshippers moving in this direction, so if you're able to be imaginative, you can make a few sales here, I hope.
Kids Birthday Décor
Parents are under a lot of pressure to host their children's birthday parties worthy of Pinterest. What I love about this niche is that AliExpress has begun to bring together these party packages where individuals can purchase a package or sell a product that is a package of everything that parents need to host, such as a safari-themed birthday party.
The real problem you're solving is a time problem: frustration and time. Since parents realize they should go to the supermarket and pick up all the various elements, the multiple straws, the dishes, the balloons, and all they can do and bring together a thematic group that sounds like a huge hassle.
So what you're doing here is giving parents the ability to provide a fun birthday party for their children. You save them time and give them a lot of inspiration on how to host a fun party along the way, but you keep them the journey to that big-box store.
The cool thing about this niche is that there are plenty of possibilities for seasonal purchases. So if a parent is having a winter birthday party, there could be a different snow theme, if it's a beach theme in the summer, so you'll have unique and fresh items that are seasonal and very appropriate during the year to advertise.
On the topic of glamour, let's step into the category of women's beauty and accessories, and a niche I'm excited about for 2020 is face jewelry in this category.
Jewelry on the Face
If it's face jewels or facial stones, we don't know what to call it. So if we don't see what you're going to get it, you guys should make it up; think of a great name, buy a domain, and you're going to own the room.
If you are selling these, then try to target customers who enjoy the Euphoria display. A character in Euphoria wears a lot of these face crystals, and on Instagram, TikTok, and other social media categories, it has inspired a lot of trendy face crystals. I strongly recommend that you also provide customers with content to let them know what kind of designs they can play with when they add these face crystals or jewelry as you market a product like this.
Holders and Stands for Phones
The other niche I'm excited about is the holders and stands of telephones. I know you see them everywhere, but new prototypes are still coming out, and new phones are always coming out. The arrival of many innovative mobile phones can be seen in 2020, and as customers have these new phones, they will like new accessories.
For those latest phone launches, it's up to you to be savvy, and timing app launches so that you take advantage of those shoppers who want to upgrade their newest phone with an accessory that makes it easier to use that phone.
Items like these are just what you expect when you're hunting for the next big trend in the market for cellphone accessories to keep an eye out for. Since this handset accessory segment doesn't go anywhere. But it's up to you to discover and earn the big bucks for the new goods and the crowd that needs them.
The last three dropshipping niches that I propose are sort of wild cards for 2020. As the others do, they don't fall into a broad AliExpress grouping.
Magical Creatures
The first is a video called Onward. It's a Disney Pixar video about every mythical character you can imagine, ranging from elves to unicorns to everything in between. You don't want to sell some copy written things, but Aliexpress has many magical woodland creatures' things.
So what you can do is create a shop that matches this theme of magic forest creatures with fun accessories or home decor pieces and then attract customers who enjoy and are excited about this film.
I don't know if this shop will have roots until 2020, but this is a new chance to make some money off a scorching trend and get used to riding trends and creating if spring trend instant memento.
Conclusion
All right, that's it that you should start drop shipping in 2020 for our list of dropshipping niches. If you plan to start selling in either of these niches or if you're already selling in these dropshipping niches, let me know in the comments below. I'd love to hear from you, and with my reflections, I'll respond.