Reading Time:
15
minutes
A lot of people often come up with questions like how much time it takes to earn money through Dropshipping. It's a very common doubt. We will tell you all about it in this article today.
The first and the most important key to success in Dropshipping is the patience. Entrepreneurship goes hand in hand with being patient. It takes a lot of time to finally set up your store and earn money through it. You can expect that you will start earning money as soon as you set up your store.
The most important thing that you need in the Dropshipping business is the patience. You need to be very patient in order to be successful in this business. There are a lot of things in which you require patience. It takes a lot of time to become successful in the Dropshipping business. People usually run out of patience and want to earn money as soon as possible. There are no shortcuts in this business. Dropshipping business model should never be started with deadlines.
There are Dropshipping gurus who make Dropshipping model as easy as possible but its not the case. Dropshipping requires a lot of time and efforts to have actual growth. It at least takes a couple of months to finally get profit from your Dropshipping store. You can't expect it to be a two-day affair. This is the reason why most people give up when they don't get enough profit in the starting. Consistency plays a very important role when it comes to Dropshipping business. So, you need to remember that without patience don't expect your business to grow into a full-fledged business.
Dropshipping business is just like any other business. There are few factors which differentiate it from other business but they are pretty much same. Most business models run exactly like Dropshipping. The core aspect of all these business models is that they all are business and business require a lot of time to grow. You need time to get and hand over any type of business. You need to have a good experience in your field. You need proper knowledge about how to do marketing and advertising of your store. The whole system takes time to flow. It doesn't just happen overnight. You can't expect it to be done in a few days or even a few months. A lot of people think that the whole process won't take much time and they feel disappointed when they don't get profit early enough.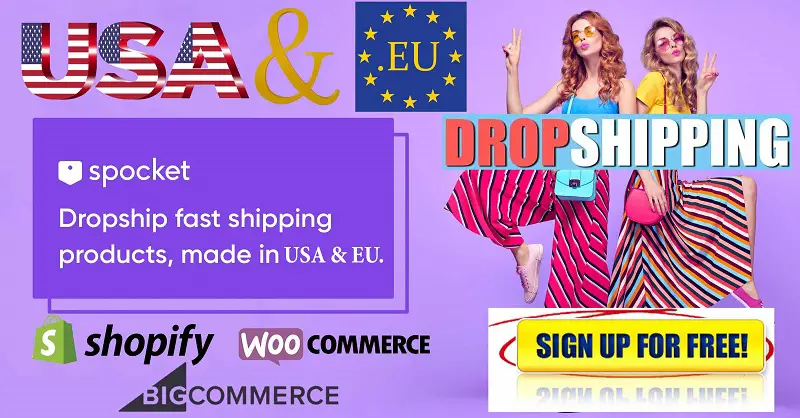 You need to remember that patience is the virtue in the Dropshipping business. It will at least take 6 to 12 months to actually get profits from your store. It takes that much time to get substantial success. Its not wrong if it takes you a year to get profit as every individual has different learning experiences. Each and every person is different in terms of specialities, expertise, and their own areas in which they learn the fastest. So, don't expect to get profit in 6 months if one of your friends got it in the same period of time. Its ok not being as fast as everybody else.
The profit will come eventually but it will take a lot time. So, you need to be patient in the whole process. It takes a lot of work, efforts, determination, and focus to reach at the level of success in this business. You need to stick to your business and keep on learning new things each and every day. Make new Dropshipping stores, test new ads and products, experiment with new products and be consistent throughout the process.
Now, we will come to more specific things. The first thing that we want to talk about here is the advertising. Facebook advertising plays a very crucial role here. Instagram advertising is also important but not as much as Facebook advertising. Facebook advertising requires a lot of patience and most of the people get very impatient when it comes to the same. People put stake of their money on advertising and they want to know which of their products is the winning product. They want to know the wining product so that they can cut the products which are not winning products and can stop wasting money on their advertising.
People need to understand the algorithm of Facebook. What they do is that they let their ads run for a couple of days or hours and expect their ads to produce results. They get worried about add to carts, purchasers, and visitors. They lost hopes from that product and kill them because they don't want to waste their money anymore. This is not the right strategy to go along with Facebook ads. Facebook ads are not very quick performers. It starts slowly and grow exponentially. Once you get success on one product you can hold on to it.
Most people start with a 5 to 15-dollar budget. But it takes a lot of time for Facebook ads to show results. Facebook needs a lot of data to sort out the ads that takes at least 3 to 4 days. You can't expect any results in first one or two days. Facebook takes time to sort where it needs to place your ads. As your Facebook ads go to your highest potential customers, it takes time for this process. You won't get anything on first day. On second day Facebook starts optimizing ads. You may get some visitors and add to cart on your site. You can expect more from your Facebook ads on day three. You can add decent amount of add to carts, checkouts, and a couple of purchases as well. If it not showing enough results on day three then give your ads one more day. If it is still not getting anything including checkouts and purchases then you can go and kill it. You at least need to give your ads three to four days and don't touch your ads for at least a period of three days.
You may come up with new ideas for your ideas like design or images but do not change or kill it before three days. If you touch it before 3 days you will basically end up wasting all your money. If you touch them, they will be messed up and even if they were doing good at the first place, they will end up getting wasted. Facebook doesn't prefer ad sets which are very much touched.
You need to be very patient with Facebook ads. Sit back and let Facebook do its thing when you run ad sets. It is indeed a risk to put your money out there without even knowing if you will get enough profit but you need to have patience and impulse control and avoid touching your ad before three days. Be patient with your product and ad sets both. If one ad set of a particular product fails then that doesn't mean all ad sets will fail. Try out different yet not obvious ad sets. Try hand on creative and new ad sets. You never know which ad sets is going to work best with which kind of audience.
When it comes to Instagram, talking to influencers holds very much importance. Its really frustrating to get in touch with them and make them listen to you. Instagram influencers are very slow in responding to you. There are hardly any influencers who respond very instantly. It takes at least two to three days when you reach out to them at first. Overall, they take a lot of time for further process. You have to be very patient while contacting these influencers. There is nothing that you can do about getting quick reply from these influencers as they will reply whenever they want to and not before that. Some of these influencers may get back to quickly but most of them don't. So, be patient and be consistent.
Patient and consistency are the two key factors when it comes to Dropshipping business. With these two factors you can grow your Dropshipping store for a long run. Don't be in hurry to get profit. It will take time for your store to generate profit but when it does it will be worth it.
How to Make Your First Sale in Shopify Dropshipping?
Everyone new to the e-commerce industry needs to know how to make their first sale. All they crave from the moment they set up their online shop is the email informing them about their first deal. It's certainly a turning point in the trajectory of any entrepreneur.
Don't get disappointed if you haven't received your first sale yet.
You spent all the time choosing the best site for your online shop, finding the hottest items, collecting stunning pictures for the products, searching through heaps of themes to pick the right one for your store, and setting it up correctly. Now, due to the lack of revenue, you do not want to close your store. Don't do this again!
We're going to help you make your first sale on Shopify, Instagram, Amazon, or some other website that you offer.
Send some samples to relevant influencers.
Not the only influencers out there are actors. People who have influence are also influencers in your unique niche or sector. There may be entities on social media with a respectable amount of 20k to 500k followers. These are bloggers, YouTubers, etc.
You should reach out to them until you identify the most important influencers for your market to see if they will be involved in attempting to mention your product in their next video, image, tweets, etc.
To all the prominent influencers in your business, you can send emails. Tell them that you'd like to give them free samples so that their fans will mention them.
The majority of experienced influencers may say "No" or claim payment for the shoutout, but smaller influencers are more likely to approve the samples and send you a shoutout. If they enjoy your stuff and send you a supportive shoutout, you're certainly going to get a few sales directly influenced by their fans.
Start A Blog
It would help if you had a blog no matter what you are selling. About what?
Ok, because you are theoretically making more doors that lead into your online store any time you post a new piece of material on your site. Your search engine rankings boost as you produce precious content, which eventually improves the traffic to your store, more sales!
Write material that has the audience interested. In general, subjects such as gift guides, best season product lists, etc., get the most exposure and are a perfect way to drive search engine traffic while increasing your returning guests' stats.
Interview Influencers on Your Blog
If influencers aren't very interested in giving your goods a shoutout, you might use another approach to get them to promote your brand. It's quick to get them to agree to provide you with an interview, but why? And who doesn't want to be interviewed, don't they? Playing on the fantasies of people
In interviews, you should invite influencers in your business to join. Interviews with famous individuals provide you with high-quality blog material, get you in touch with influencers, and give your brand more recognition as well.
You know, they are more likely to inform their fans about the interview when you interview influencers in your industry and post their material on your blog/website. They will post the interview links for their fans, and you will create a lot of traffic.
This is much better than having a shout out when you are still developing a market reputation, and it will give your Shopify store the first offer.
Sell through Multiple Online Channels
Start to market your goods on several platforms while creating an e-commerce company is entirely natural. You should try other e-commerce outlets to advertise and sell your goods if you feel your online shop is not receiving enough exposure.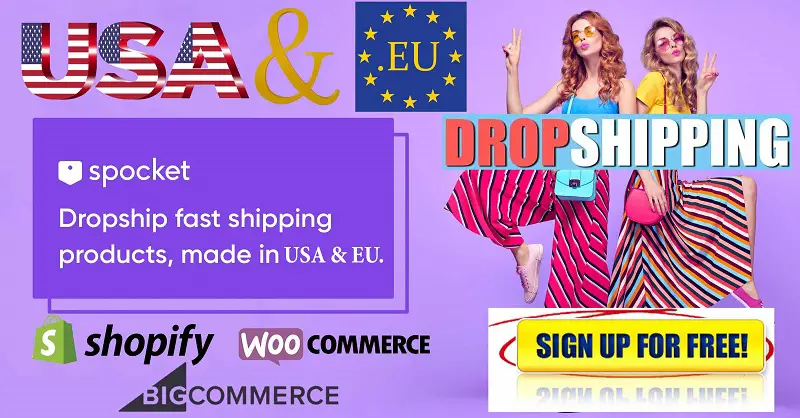 In a limited period, advertising on sites such as Amazon, eBay, Etsy, or some other website will get you a fair amount of revenue. Those sectors achieve marketing for you. When anyone is browsing for items you sell on the web, they will always come across your offers. Selling to different online venues will make the first sale pretty soon.
If you sell with Shopify, numerous e-commerce markets, including Amazon and eBay, can be conveniently incorporated.
Send a Newsletter
An email is a great way to keep your customers and followers updated in your online shop with the latest content, discounts, deals, etc. You definitely should consider doing that if you're not even sending out a newsletter.
The purpose of your newsletter is to keep your company fresh in the minds of your potential audience.
Daily contact with your fans will quickly boost your followers' social media interaction, attract more traffic to your shop, and potentially bring in more revenue. You are using resources such as MailChimp to build and deliver newsletters quickly.
Offer Discounts and Coupon Codes
Providing promotional codes and coupons to your clients is another perfect way to make your first profit, maybe, even more than one sale. I warn you not to overdo this, however, because you run the risk of losing cash.
People love discounts and coupon codes!
Setting a certain threshold is the safest way to give discounts. You can provide any customer whose order total exceeds a certain amount a 10 per cent -15 per cent discount for starters. By offering free delivery on a certain amount of order overall, you can also entice tourists to shop.
To maximize your success rate, you should merge this move with the next one.
Ask Family and Friends
Never underestimate the intensity of word-to-mouth marketing. For your online shop, your friends and family should be the first individuals you should approach. WhatsApp, or some other social networking channel you use, all you have to do is email it to them. Tell them to buy from you if they want to buy something.
To rise the odds of making a sale, pair this with tip# 6. Even if your friends and family are not interested in purchasing from your shop, they can post your links/products on their social media feeds and ask their contacts for more sharing.
This is a perfect way to put your name out there and potentially pull in a few sales.
Optimize Your Site for Search Engines
An excellent way to have a superior SEO is to have your online store full of rich keywords that are important to your products (Search Engine Optimization). It will help you pull in visitors from search engines such as Google to ensure that your blog is ranked on specific keywords.
Individuals who check for relevant keywords will end up in your webshop and will most likely even make a purchase. It also offers you more chances to be noticed by new individuals. You may also concentrate on local SEO, which is where you aim keywords localized to where your organization is located.
Make Your Store Look Pretty
If your shop looks terrible, you can be almost positive that you're not going to make a lot of profits. They expect to see something aesthetically appealing as visitors come to your online store; if your shop isn't good-looking and gives off a sloppy vibe, then visitors will never place their faith in your brand.
You need to make sure everything looks as fair as possible in your online shop. Try to use clean designs, colors that go with the products, and make sure it's quick and convenient to build overall.
How Long Does it take to Make your First Sale in Dropshipping?
Normally, drop shippers are full of excitement as they open their first shop ever… Before they understand that it could take more time to make a deal than they originally planned. They launch a range of goods and run commercials here and there, only to discover that they are only losing revenue rather than making it.
However, don't worry because you should expect to start seeing sales within the first few days of service when you deliver the one winning product and sell it efficiently. But this does not extend to all, of course, and I am here to enlighten any of those who are not in this group.
In this post, I'm going to tell you when you can start expecting revenues from your dropshipping shop.
Context: Why I Chose Dropshipping
Let me first share a piece of my personal dropshipping tale with you.
My first selling for dropshipping was far back in January 2017, and I launched it inside the first 20 items. On my first try, I launched ten products, and none of them worked; I revisited my website and added another ten products, one took off, and it became my first ever winning product, earning over $170,000 in the second month for my team and me, and over $300,000 in the third. I had no idea at the time that anything could be achieved, let alone get my first sale and scale that up to that degree.
Today, I'm helping my dad do that kind of thing in his own business. In the last 10 to 20 years as a programmer, he has done physical jobs. He was doing a language that had become outdated, essentially, and then he had to make money on the go. He went to do all kinds of jobs, becoming a handyman, a laborer, machine repairs—only certain things that would suck the life out of him. At one point, he got to a point where he decided to work online, just like what I was doing then and now, and enjoy life to the fullest, all the while having more cash to spend on himself.
So I showed him how to go dropship, and he made his first sell during his first two weeks of service, fast forward to a few months. And in terms of how many goods we tried, before we even had our first conversion, we were on our 17th funnel. He received four special sales of that particular product on that day!
Seventeen funnels, $5 per ad set per day, and more than two ads sets per funnel–34 that's ad sets per day and a total of $170 per day. He went through this level of making no purchases, and then bam, in a single day, four people made a buy. That is how quickly it's all going to happen!
The Ideal Situation
I'd say the perfect scenario is that you should launch ten products at a time, find one winning product, scale it a little, and then use the money you're going to make out of the product to invest in a product researcher who's going to replicate the procedure for you. You can retain your momentum in this way and concentrate on systematizing your company.
When to Expect Your First Sale
Let's get to it directly.
When it comes to our big question, there's no right or wrong answer — you can get your first sale on the first product you sell, or even after your 50 products. It just depends on what sorts of goods you market, how they can hit your target demographic, and whether they can fix people's modern-day challenges within a finger's snap. The outcomes are only going to change for everyone at the end of the day.
Another thing I want to find out is that you want very quick goods to be tested. About what? You have costs that are persistent and will still be there, regardless of how many you earn from your shop, steadily chewing your budget away. And if you test a few items a day without taking these ongoing costs into account, you can deplete your budget even more quickly than if you test products very quickly. This is to do the above and find a product that can gain momentum quickly and continue to sell in your shop within the first few days.
I feel like this is where most dropshippers fall out of the game—they run out of money, time and resources, and tend to accept that this business model is not as lucrative as it is thought to be.
Aggressively test your goods, and there will still be living costs at the end of the day, and the budget WILL go down.
Now, I want to point out that just because you've already made your first sell, that doesn't mean you're going to go racing and making loads of money because when you start launching a few more ad packs, that particular product might not be lucrative.
Let's Wrap It Up!
If you find it tough to make your first sale in your dropshipping shop, there is a fair possibility that either you are researching the wrong product or, at the same time, you are not testing enough items. To discover winning goods that could make you money as soon as possible, use your energy and excitement.
If you have any more questions about getting your first sale when dropshipping, developing the most profitable dropshipping shops, dropshipping in Australia, or something about this video. You can also leave your comments and suggestions below, and with an answer, our team at WagePirate will surely get back to you.
Do not forget to subscribe to my YouTube channel for more ratings, news, and updates!
Shri Kanase, Fashion Dropshipper
The Moment
I always remember the day as it was yesterday, and my whole company career began with that particular moment leap.
I had just come home from a long school day and, as usual, hurried to see if my Instagram influencer ads had produced any results. I was getting used to seeing an empty dashboard at this stage. This day was different, though.
Not only did I get my first sale, but two of the products had already been purchased by the buyer! I froze in my chair, unable to fully grasp what I saw. For me, the moment was such an accomplishment that I smiled a little that day. My first sale came seventeen days after my third Shopify store opened.
The Advice
I am taking the time to figure out where my audience hanging out was the main factor that made the difference between my past two failing stores and having results.
I spent hours doing market research beforehand instead of immediately diving into one media channel and emptying my pockets, attempting to locate magazines, community pages, and the key celebrities that ruled my niche. There were a handful of Instagram influencers for this first product, and I tapped into them. But one of my secrets for dropshipping was to first grow an audience on Instagram.
Ran Moore, eliotgrey.com
The Moment
In April 2017, after suffering a heart attack last year, I had to find another way to raise cash while working from home. In November of the same year, I began my e-Commerce business. I had a lot of various men's wear items at first, but they didn't sell. Then I came across this coat of leather that I felt captured the perfect shop look. I added it to my shop, spent time writing my summary of the items, and posted it to a guys' Facebook forum.
I'm sitting at home, and the next thing I knew, a message popped up. I tested it and virtually jumped in horror from my chair. I made my first buy! After opening, it took me two weeks to make my first sale.
The Advice
Persistence was the secret to my first sale. Try to try again if it does not work at all. I think writing your product descriptions are interesting because it helps with SEO. For someone starting, my advice is to keep trying! Don't give up ever. There's still space for progress and results.
Yuanda Wang, Tech Dropshipper
The Moment
My first ever sale took place in my university dorm space. I had just heard about dropshipping and found that they were selling fidget spinners like crazy. At the time, I was a dead broke student, so I couldn't afford to advertise and used the free trial of Shopify to run my store.
Currently, my first transaction came from Reddit, where I posted a link on reddit.com/r/deals to my shop. Within the first week after opening my store, I was able to make my first sale.
The Advice
My suggestion is to do something new rather than simply market a product and be original, craft a bid. "In a free + shipping method, I framed my offer, and the thread title was something like, "This store gives free fidget spinners, cover shipping.
Your next promotional concept that you have could be the way you make your first sale. Try new ideas and don't give up.
Wrapping Up
I want to warn you that it will be pretty daunting for you to open your first e-commerce shop. If you don't have a strategy, it'll burn you down fast, so don't let that happen to you.
Be sure you understand how social media functions and how it can be modified to turn individual visits to social media into paying customers.
For other sales, a consistent blog or email would guarantee that consumers keep coming back to your shop.
So, you see that there are so many items you can do to get your first deal; you're going to make more than one sale if you do it right!
Now go and have the first deal online!