Reading Time:
6
minutes
Entrepreneurs are always looking for new ways to make money online. They are looking to sell customized products, including dropshipping from Aliexpress to Shopify and print on demand. Some people are becoming more creative with their business ideas, and incorporating ecommerce arbitrage. Dropshipping arbitrage is a particular example. They would like to dropship Amazon products to eBay. This means that they order from Amazon and then sell the product on eBay at a higher profit. They don't have to stock inventory. All they need is an order placed on Amazon after receiving an order from eBay. The Amazon seller will take care of shipping.
It sounds very lucrative, right? Let's take a look at the dropshipping model from Amazon to eBay to find out if it is legal and if it is worth your time.
Dropshipping takes the hassle out of stocking a full inventory, as well as having to pay storage and fulfilment fees. You only need to accept the order, and ensure that the supplier fulfills it. eDesk can answer all your questions about dropshipping between the two largest online retailers, Amazon and eBay. Here are the basics.
Dropshipping from Amazon to eBay: Legal Issues
It is important to be familiar with the legalities of eCommerce before you start. Dropshipping from Amazon to eBay, in the broadest sense, is legal. You'll need to take into account other issues such as: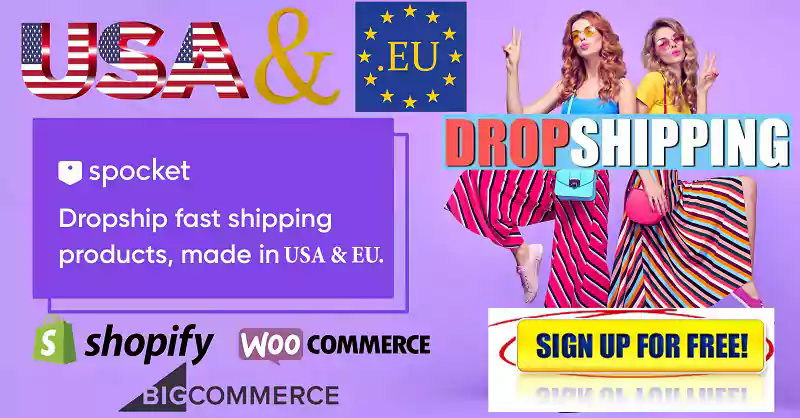 Dropship legality: Check the list of prohibited items to ensure that you are allowed to dropship.
Ethical issues: If the product prices are too different, you could risk getting negative reviews. If you can make sales on eBay with a 50% markup, customers may leave negative reviews.
Amazon sellers' responses: While buyers may feel deceived by the disparate pricing is one thing, sellers should be cautious if they perceive you making a large profit. This shouldn't happen. Sellers should only sell on the marketplaces where they feel they can make sales. But it's something you need to be aware of.
Restrictions on Amazon and eBay: Israeli eBay sellers had their accounts closed after Amazon discovered that they were dropshipping from Amazon. Also, you should read Amazon dropshipping policy.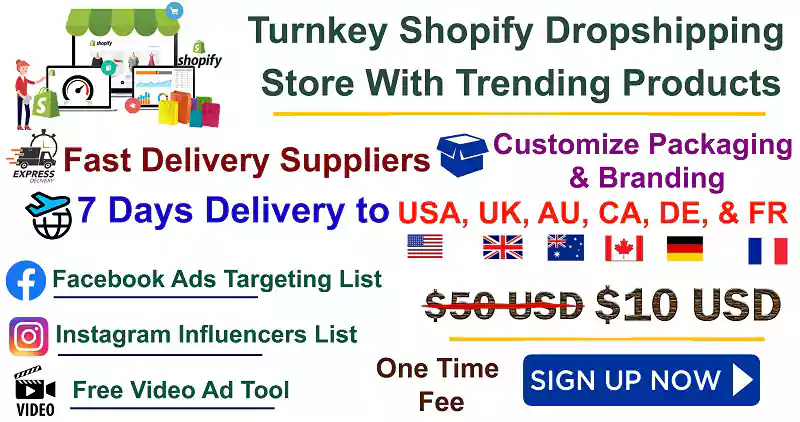 How to successfully dropship from Amazon to eBay
Dropshipping products from Amazon to eBay follows the same process as sourcing products.
Find a niche market that has low competition and high demand. You should look for sellers with fewer than average sales ranks, moderate reviews, and sellers who have a high number of customers.
Target items with higher market value, such as American products marked up in Canada or Chinese products in Europe/North America, are ideal.
Imagine how a product could be rebranded to appeal to buyers. Look at the current branding, then read reviews from buyers to see if you can make it happen.
Listed product listings can be hidden gems. Here are some things to remember:
Photos of low quality or very few photos are not recommended. This could make it easy for you to capitalize on if products are shot poorly or don't show the product from various angles.
Keywords that are missing or poor. You can dropship a product if the seller has not done proper keyword research.
Typos. Typos. You might find sellers who are happy to sell a product if buyers skip over listings due to misspellings.
These magical listings are available from where?
Start your eBay search. For a quick overview of potential ideas, you can look for items on the Trending Page. Or, go deeper by looking through specific categories for products that have many active bids.
A spreadsheet should be created with the product's price. To act as a cushion, take 10% off each price. This will cover any expenses that you might incur when dropshipping. This will be your long-term list.
Next, go to Amazon and search for those products. Be sure to enter different spellings and misspellings. Also, be aware that Amazon may not allow you to search for products with poor-written copy and low-quality images. Your shortlist now includes the products that meet your criteria.
Compare the eBay and Amazon prices from your shortlist to determine how they compare with your profit margins. It might be difficult to make a steady profit if your shortlist contains low-cost items (under $15). Instead, stick to the $15-50 range.
Register New Listings
This is a crucial part that we cannot stress enough. It's important that you don't copy and paste the Amazon listings but that you create your own. To ensure you are within the eBay listing guidelines, make sure to read them.
It is possible to make your images better by either searching for free copyrighted ones on Google, or creating your own. This is an area that can be easily improved upon.
Lastly, publish your eBay listing and make the purchase on Amazon.
Is drop-shipping possible from Amazon on eBay?
Although it's legal, the eCommerce platforms won't let you do so. They are very familiar with the Amazon to eBay arbitrage and actively working to reduce it on their platform.
Dropshipping from Amazon is not something eBay likes and so they have banned accounts found guilty. They ban these accounts because it is a risky business model. Customers of eBay purchase a product on the platform only to discover that it was purchased from Amazon. This leads to feeling cheated.
eBay claims that dropshipping from Amazon is a risk to their reputation since customers can buy a product through eBay and have an Amazon package delivered to them.
First, customers feel cheated because they could have purchased the item on Amazon for less.
It's also free promotion and advertising for Amazon, which is the direct competitor to eBay.
Dropshipping from Amazon to eBay: The pros and cons
These are some of the potential advantages and disadvantages to buying on Amazon to sell on eBay.
Pros
This is a good side hustle to make some extra cash.
It is possible to often find great deals and make high profits on products.
Amazon offers the best shipping service, so there is less chance of shipping issues.
Cons:
You won't be creating a brand for yourself.
Sometimes profit margins can be a drag (depends on the product).
You might have to pay additional costs.
Shipping costs can sometimes eat into your profits so it is better to avoid large items.
Although sourcing from China will be cheaper than Amazon, you will have longer delivery times.
A seller selling directly on Amazon will create a brand for their company while you will remain in business for the product.
Steps to dropship from Amazon to eBay
Dropshipping from Amazon is easy and straightforward. You don't need to do any complicated steps. This is how to dropship from Amazon directly to eBay in a few simple steps.
You can search for items on Amazon that are significantly cheaper than the eBay listing. (Below is a tool that will allow you to search eBay for products with Amazon's pricing information.
Register on eBay to become a seller and start a listing. You can upload images and descriptions, as well as set the prices.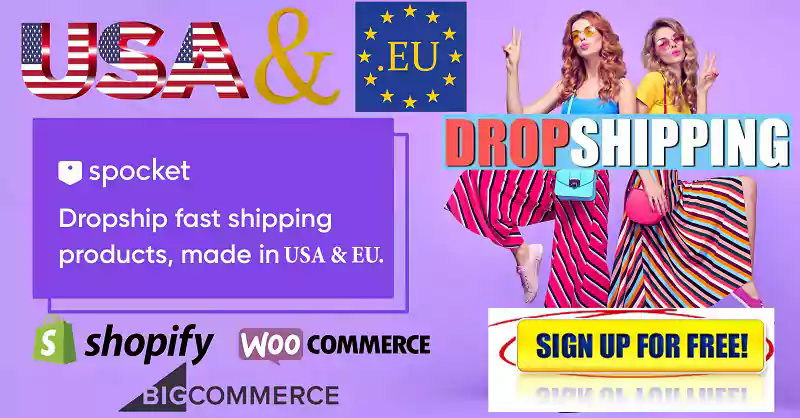 You can order the product from Amazon once you have received an order via eBay. To ship the item directly to the customer, add the details you received from eBay. Here's a trick to make sure your customer doesn't find out that it's an Amazon package. The order should be marked "Gift" by Amazon to ensure that the product arrives in an unmarked box with no receipt. This prevents your customer from discovering the true price and origin of the item.
Voila! Voila! You have made some quick profits for doing nothing but clicking a few buttons. Keep going with this process until you make decent profits. You'll also be able to boast that you are a Dropshipper.
Dropshipping Automation from Amazon to eBay
Now that you're able to dropship from Amazon to eBay easily, it's time to automate the process. This will save you time searching for products and listing them. The process can be automated or semi-automated by using a variety of tools. We will list one tool that does it all and gives you a free plan so you can try it (for up 50 listings).
DSMTool
DSMTool, a simple but innovative dropshipping management tool, allows you to list products on eBay without any hassle from multiple sources. The DSMTool provides all the tools you need to make dropshipping as easy as possible. The DSMTool automates the entire process with just a few clicks.
This tool monitors the price and quantity of products from multiple sources. It automatically optimizes your eBay store listings to provide the best possible experience for your customers. Auto-ordering is the best feature. It eliminates the need to order everything manually each day. It automatically orders all products sold on eBay, so you don't have to spend your time trying to place each order individually.
You can use the item finder to search eBay for items in high demand and also find alternate sources. This feature allows you to compare prices from different sources to get the best deal.
DSMTool is the best dropshipping management software available.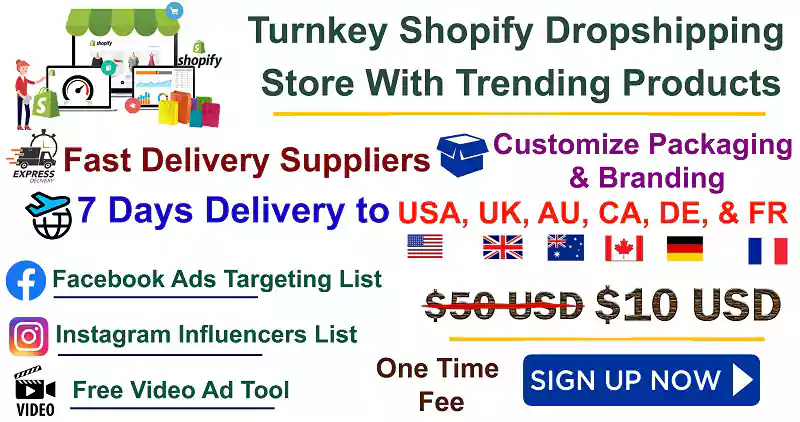 How do you find the best items to dropship from Amazon to eBay?
There are many ways to find the best products to dropship from Amazon to eBay. Either go to eBay and look through all the "Trending Products" which will give you a good idea of the most in-demand products on the site. These products can be found on Amazon.
An automatic tool such as Intellyfish Price Comparation for Dropshipping is the best way to locate the products on eBay and their prices on Amazon. This Chrome extension automatically displays the Amazon pricing information for all eBay products. The tool automatically displays prices on eBay so that you can make a decision about whether or not it is the right item to dropship. You can get it for free right now, and you can add it to your Chrome browser.
Dropshipping from Amazon to eBay: Does it work?
It works if you do it correctly. It's not possible to just go out and buy every product on Amazon. Do your research to determine the most popular products and then ensure that they are readily available on Amazon at a lower price so you can dropship to eBay at a fair price.
Dropshipping from Amazon to eBay can be dangerous. You will either get a slew of negative customer reviews or get your account deleted. If you want it to work in your favor, you must be careful how you dropship from Amazon.
Conclusion
Dropshipping from Amazon to Amazon is easy and straightforward. This method requires that you be cautious about how you approach it. Dropshipping from Amazon should not be your first priority. Customers won't know that you choose the gift option. You must also ensure that the profit margins you earn are sufficient to justify the effort. It is not worth your time to make a profit margin of less than $1-2
Do you dropship from Amazon to eBay? How was this experience? Do you think it's better than Shopify dropshipping? Comment below to let us know your thoughts.