Reading Time:
7
minutes
How to lower shipping time in E-commerce
Drop shipping is a great way to increase revenue in 2021. Customers will ask less about where their packages are if you deliver it quickly. Customers are less likely to ask for a refund if an order has already shipped.
Dropshipping from local vendors would undoubtedly help you with this.
If you're familiar with dropshipping, you're aware that the delivery period for dropshipping is approximately 2-4 weeks before your customer receives the package. People will buy from you if the delivery time is reasonable.
While long delivery times may not be necessary, faster delivery times can be and will benefit dropshipping stores in many ways. Customers won't have to ask where their packages are.
It's not a perk of e-commerce; it's a necessity. It could be made to work with slower delivery times. It would still take a complex combination of three rare goods to beat this market: extremely patient customers, high-quality, affordable products and unique products that customers won't find anywhere else. You can avoid this unnecessary risk by buying goods that arrive on-time.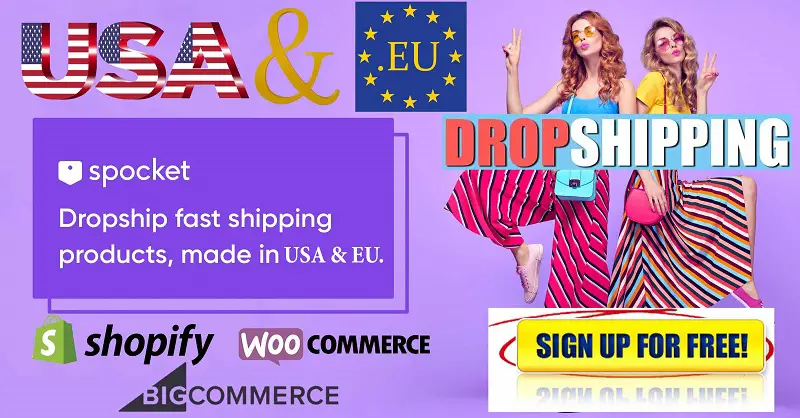 Dropshipping: How can you get faster delivery times?
Even if all the information is followed about handling long delivery times when drop shipping, your package will arrive at your customer's door in approximately 2-4 weeks. Depending on where it was sent, sometimes it may take longer.
What do you do if your package is due in less than a week? Maybe it will take a few days. You must use local dropshipping suppliers! This means you can dropship from the country you are selling.
If you want to sell in the United States, for example, you'll need to find a supplier in the United States that can drop ship the products you want to sell in your dropshipping shop. This will reduce your delivery time by a lot.
Select a producer based in your country. Dropshipping from a manufacturer located near you will speed up the delivery.
Local buying is always in fashion. Today's major trend is a global marketplace: Every city around the globe is connected to one another. People are staying true to their local and regional identities in this confusing and frightening world.
Customers who have ethical concerns should know where and how their products were made. Local interests are on the rise, so you cannot afford to ship products from overseas, where shipping times can be long and the buyer doesn't know the product's history.
You should look out for e-commerce stores that sell goods directly to local vendors and create jobs to boost the local economy.
The competition is shrinking:
Your store must be more successful than any other store from the top to bottom of the funnel. This means that you need better advertising, marketing campaigns, great products and faster delivery. Shipping issues account for more than 55 percent of abandoned carts, which is a simple fix.
In this post, I will discuss how to manage long drop shipping delivery times. Let's face it: you can't deliver the same quick delivery options as Amazon if you're dropshipping. But that doesn't rule out the possibility of a highly lucrative dropshipping company. This is something I know from speaking with many dropshippers who have done it. This article was written to discredit certain shipping time theories that were based on these conversations.
Today I will answer a few key questions.
Shipping times: The truth
How to address customer concerns regarding long shipping times
How to reduce shipping times
I'm happy I'm writing this article because I don't think a week goes by without mentioning dropshipping delivery times. They take longer than Amazon's to arrive. They don't discourage customers from buying. However, there is more to it and you need to learn how to handle long delivery times.
Shipping Times: The Truth
That is determined by the product. Still, before you roll your eyes, I have some good news for you: You will see dropshipping distribution estimates for each product in Oberlo. Let's get into the screen to see what I mean. Once you are in Oberlo, go to the product page for the product you wish to dropship. Let's suppose you want to dropship leggings.
You will find shipping and ships inside fields. This is because it takes two steps to deliver a product from the warehouse of your supplier to your customer's door.
First, the supplier must accept and process your order. It is a complex operation but we will make it simple in this post. The supplier will locate the product and pack it for shipment. The time it takes a supplier to process an order is recorded in the Ships sector, and it typically takes 2-7 days.
The delivery time is the final step. This is the time taken for an object from the warehouse of the supplier to reach your doorstep.
In the Shipping sector, the estimated distribution time includes the processing time as well as the transit time. This way, you don't need to do any math to determine when the product will arrive at your customer.
You will learn more about delivery times. To do this, click the link to the shipping option.
Select the country where your customer is located. Let's say you dropship in the United States. Oberlo offers three shipping options for this product. The shipping process is shown on the left, the estimated delivery time and the shipping cost are shown in the middle.
You might be able to focus on the estimated delivery date. These dates are approximate and cannot be predicted. This is still a good thing. As you can see, shipping the product to the United States via ePacket may take up to 25 business days. The maximum delivery time for products sent via US Postal Service is two weeks.
These delivery estimates are very broad. This is because the estimated delivery date includes both processing time and delivery time. A supplier may take up to two days to process an order, and sometimes six days to ship it.
Sometimes, it can take up to seven days for a supplier to process an order and two to ship it. This is an aspect of the shipping process that you cannot influence. However, you should be aware of suppliers who take long processing times.
Dropshippers who are successful order regular testing of items. Surprised to find certain goods arriving earlier than I anticipated, I have been one of them. It's possible you could be one of these.
That's all. Let's suppose you have placed an order for testing items. You can guarantee that the leggings will arrive in the United States within two weeks. Now you might be curious if your customers will have to wait for their leggings for two weeks.
That is correct. It is without a doubt. If the circumstances allow.
How to Avoid Long Shipping Times
Three things are required to solve long delivery times. These are simple, but dropshipping is not talking about them. Let me break it down for ya: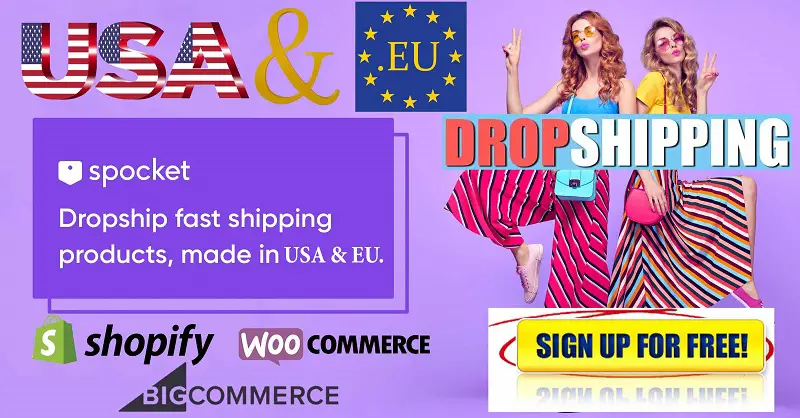 Your customers may not have known they needed a commodity.
Give honest information about delivery times.
Assist customers.
Let's look at each one individually. You must first sell a product your customers didn't know they needed. Let's go back to the case of the tropical leggings.
The customer would not wake up one morning and decide to buy leggings from tropical islands.
The ideal scenario is that the customer saw your tropical leggings on one of their Instagram posts or Facebook ads and decided to buy them. This is how a customer will approach your website.
However, this is not true when customers visit Amazon. Customers who know what they are looking for will go to Amazon.
If a customer needed bath towels, she will most likely search Amazon for them, then choose the one that is best suited to her needs based on price, customer feedback, and shipping time. While shopping, she's conducting research.
But when they see your leggings on Instagram, the first thing they think is "OMG, I want that!" They're not evaluating anything. They won't spend half an hour looking for another pair of leggings in tropical colors. They will be eager to purchase your product immediately!
People can be enticed to buy a mode by offering discounts or free shipping. Let's say you have ever thought of anything. Your customer now needs a product they didn't even know they needed. Once they are in love with your product, it is time to openly discuss delivery times.
There are many options:
Ensure that any product page contains language regarding delivery times.
Create a page that includes shipping details.
Register for your return policy.
So you have set up your store to ensure that delivery times are clear. Your last task is to establish customer service. Consider the following scenario. A consumer will want your product as soon as they see it. They review your shipping time disclaimer, and decide that it is not a problem. They clicked the "Buy" button. They feel anxious after a week. They don't know if the product has been delivered. They send an email asking for information about their product. Most of the time, the customer just wants to know that someone is listening. They don't care about delivery times. All they want is confirmation that their order will be delivered. This is a simple problem to solve. Take a look at what's in your inbox. Customers should be able to track their packages and get a tracking code for shipping issues. Customers are usually happy to hear from your company and will wait for their product.
Now you are able to calculate delivery times accurately and answer customer questions regarding long shipping times. There are some things you can do that will reduce delivery times before we end.
How to Reduce Delivery Times?
Consider e-Packet shipping as a way to get started. E-Packet shipping was developed from an international trade agreement. It makes it easier for ecommerce entrepreneurs to ship goods internationally. Epacket allows you to track packages that have been sent around the globe and is low-cost. Epacket allows you to view a large number of countries. For more information, see this two-minute article at ePacket.
Second, you might consider sourcing goods from American or European warehouses, depending on your customers' locations. To get goods to your customers quicker, many of these suppliers provide local delivery options. Select Search Products to locate products from European suppliers.
Type "bracelets" in the search box above. Next, click Europe at the bottom to filter by warehouse location. The results will only show products from European suppliers. To locate products in U.S. warehouses, click search products again. Select U.S. Warehouse at the top of the filters list.
These findings reveal which goods are shipped from United States warehouses. If USPS shipping is indicated on a product page it can be shipped from any U.S. warehouse. It might be quicker than ePacket shipping due to the higher cost.
Position orders can be placed for testing items from different vendors. Oberlo will often show you similar or identical goods from several suppliers. To see which supplier delivers your commodity the fastest, order the same commodity from several suppliers. Collaborate with your supplier to get your goods to customers as quickly as possible, if all else is equal.
Before I sign off, let me add one thing. E-commerce giants aren't the only ones capable of succeeding. For every dropshipper who succeeds, there are many more dropshippers. They were skeptical that this business model would succeed. They believed that customers wouldn't be able wait for their product for more than a few weeks. Customers will wait for a product that they like and delivered by a company they trust. The potential exists to grow the business. I am here to help you. Let's have a conversation if you have questions or concerns about the information you have read. Leave a message and I will get back to your as soon as possible.