Reading Time:
3
minutes
It can be difficult to navigate the multitude of platforms available in eCommerce for anyone who is starting out as an entrepreneur. Dropshippers face many challenges when selecting the right dropshipping partner.
We will compare CJ Dropshipping with HyperSKU in this article to help you decide which is the best for your Shopify store.
CJ Dropshipping and HyperSKU both offer integrated product sourcing and order processing with minimal MOQ. CJ Dropshipping provides print on demand. HyperSKU offers express shipping and excellent customer reviews in English and communication.
Now that we have the short answer, you can get the full scoop on CJ Dropshipping Vs. HyperSKU. Let's take a look at both dropshipping market players.
Overview – CJDropshipping
CJ Dropshipping offers dropshipping services.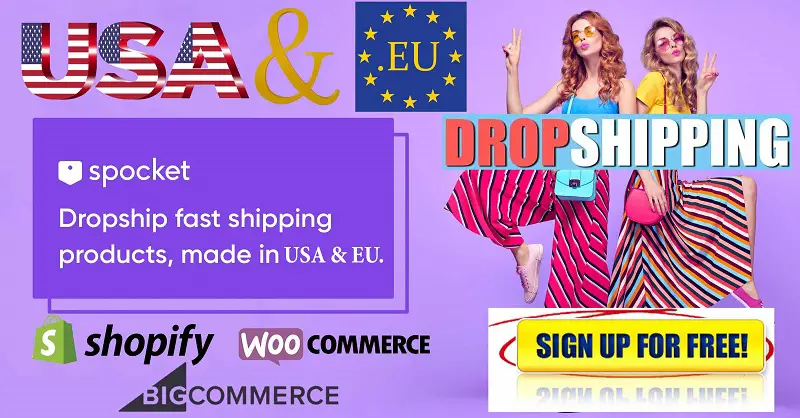 Product sourcing
Processing of orders
Shipping fulfillment
Warehouse services
Video/photo taking
Print on demand
Dropshippers connect products to the CJ platform to their shops, then CJ Dropshipping orders are placed from their suppliers and sent to dropshippers' customers.
This platform provides all services necessary for dropshipping fulfillment.
Overview – HyperSKU
HyperSKU functions in the same way as CJ Dropshipping, as described above.
The fulfillment process is fully automated and offers a wide range of high-quality products at reasonable prices. HyperSKU charges no monthly fees and provides fast express shipping.
HyperSKU offers
Product sourcing
Picking up and packing in their own warehouses
Processing of orders
Express Shipping
Private label service
Warehouse services
Products
These platforms offer a wide range of products that dropshippers, such as Shopify store owners, can use to build their brands.
All products on CJ Dropshipping as well as HyperSKU are sourced by experts within the company who know winning and high quality products.
Customization
Dropshipping is similar to HyperSKU. CJ Dropshipping allows dropshippers to brand their dropshippers with private labeling.
CJ Dropshipping can be used to package the items of your customers with your personal branding. Both platforms offer the following customization options:
Thank-you cards
Packaging customized
Logo-embedding
HyperSKU allows you to create custom inserts that allow you to communicate directly with customers. These can be in the form of special offers or a thank you note.
Both platforms can package your

Customer's Items with Your Own Personal Branding"
Minimum Order Quantity
CJ Dropshipping and HyperSKU have no minimum order quantity (minimum Order Quantity).
Both platforms are useful for dropshippers who want to test out products at a low cost and for dropshippers who want to expand their business.
"Both HyperSKUs and CJ Dropshipping offer

no MOQ (minimum order quantity)"
HyperSKU – Products Available
Computers Office
Supplies for weddings
Gardens and homes
Automobiles, motorcycles
Consumer electronics
Watches
Mobile phone accessories
Beauty and health
Sport equipment
Tablets and accessories
Products available – CJDropshipping
Shoes and bags
Watches and jewelry
Beauty and health
Clothing for women
Outdoors and sports
Garden and home
Automobiles, motorcycles
Shipping
Dropshippers who have been in the business of shipping know that it can make a difference between good and bad customer reviews.
Both companies ship HAZMAT products. These substances and materials can pose a danger during storage, handling, or transportation because they contain flammable or pressurized substances that are corrosive or other harmful substances.
HyperSKU – According to customer reviews HyperSKU delivers fast and reliable shipping within 7-12 days to all major eCommerce markets. Dropshipping products for your customers are tracked through YunExpress or DHL.
CJDropshipping – According to reviews, HyperSKU's shipping method is faster and more reliable than other shipping methods.
"Accordingly to customer reviews,

HyperSKU provides fast and reliable shipping that takes between 7-12 business days.
Integration
CJ Dropshipping and HyperSKU both offer integrations with popular eCommerce platforms like Shopify. However, many customers find CJ Dropshipping content difficult to locate with its interface difficult to navigate.
Many of the CJ Dropshipping website's pages aren't in English. Dropshippers who try to use the platform can be confused and faced with difficulties.
Dropshippers who have scaled their businesses may be spending too much time on difficult-to-follow platforms.
HyperSKU offers a well-designed, mobile-optimized store and responsive pages.
HyperSKU: Shopify, WooCommerce
Dropshipping Shopify, WooCommerce and eBay. Lazada, Shopee, Shopify, Shopee, Lazada, Lazada, and Shopify
Customer service
Both new stores and established businesses need to ensure that there are no language barriers in choosing the right dropshipping partner. Dropshipping success is dependent on reliable and speedy customer service.
HyperSKU is ahead in this area with their customer service offering, which includes a wide range of languages and quick responses.
HyperSKU The team speaks six languages and works in an international environment. During their working hours, the team responds within minutes.
Dropshipping: According to TrustPilot reviews a lot of negative feedback is caused by poor communication. Poor communication and slow responses, particularly in relation to the English language, are two of the main causes.
"Making certain there aren't

Language barriers are crucial when selecting the best dropshipping partner"
Automated fulfillment
CJ Dropshipping and HyperSKU offer fully automated services to their customers. Templates will automatically populate when you place an order on any of the marketplaces or shopping carts that you use.
Fulfillment and warehouse
We've already seen that both HyperSKU (and CJ Dropshipping) have warehouses in China as well as the US, as we mentioned at the beginning of this article.
Dropshippers can order stock from Shopify or any other eCommerce site. The stock will be packed and shipped to your customer list from quality-controlled warehouses.
Finally…
We hope you've seen some similarities and differences between the HyperSKU and CJ Dropshpping debates!
Sign up to receive free with HyperSKU and you'll be able scale your dropshipping business to sustainably high levels through their outstanding resources and exceptional services.