Reading Time:
9
minutes
Magento 1's initial End of Life (EOL), was set for November 2018. In September 2018, Magento changed the end-of-life date to June 30, 2020.
Joe Ayyoub from Magento was the Director of Support Operations and made it clear that Magento wants to reduce the merchants' stress.
Magento 1. will cease all quality fixes and software security patches after June 2020. Although you won't lose your business suddenly, you may not like the outcome if it doesn't.
In 2018, Magento 1's deadline must have seemed like a long time ago. But now the countdown is just days. While no one can stop you from using this platform, it is in your best interests to switch to Magento 2 and its alternatives.
It will be a complete move, regardless of whether you decide to migrate to Magento 2 or not. It will be necessary to think about new templates and themes. This process is slow and tedious. It's no wonder that most users procrastinate for so long.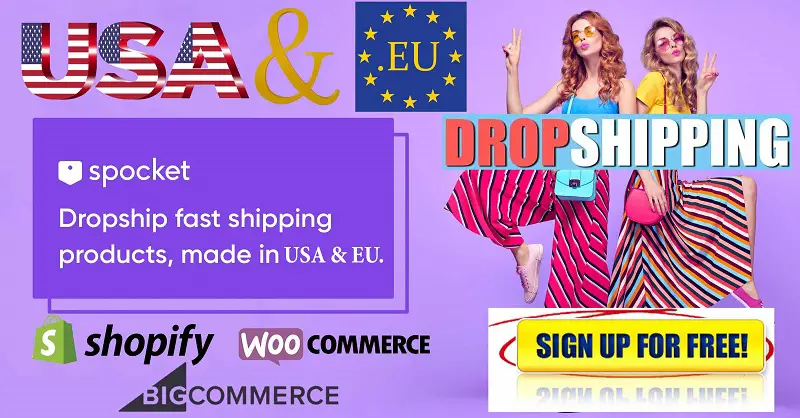 Why not switch before Magento 1 ends of life?
An announcement about the Magento 1 EOL was made with a suggestion that Magento 2 be used. This platform appears to be an upgrade of Magento 1 with improved site performance, with some exceptions.
Magento 2 is mobile-friendly and offers a better checkout experience. It doesn't make it any easier to upgrade. Even though you are also Magento, it still requires a complete re-platform.
Magento 1's architecture is different from Magento 2. Therefore, you cannot transfer your theme. You will have to manually migrate some of your data.
You might be unsure whether you should switch to Magento 1 or not. Here are some things to keep in mind.
Extensions and plugins are no longer available or malfunction.
Your store will be exposed to security risks and data compromise
The merchant's website becomes unstable or degrades.
Magento developers will feel more at ease with the new version and its alternatives, which are PCI DSS compliant
Let's look at the implications.
Vulnerabilities
If you are still in Magento 1, you can still sell your products. However, your brand's reputation could be damaged by hackers and vulnerabilities in your Magento 1 store.
Hackers are always looking for this type of opportunity. A DDoS attack will drain your resources. This will make it hard for you to respond directly to genuine requests.
The site will no longer receive security updates or patches after June 2020. Magento won't search for Magento 1 vulnerabilities. They will not provide support for any issues you raise.
Payment Providers Do Not Offer Software Support
You are at risk of security and compliance problems if you don't have access to updates and security patches. If you use payment providers, however, you must comply with the Payment Card Industry Data Security Standards.
The PCI DSS requirements require merchants and processors to "develop and maintain secure system and applications." This includes installing security patches from trusted vendors.
Requirement 6, Section 1 recommends third-party extensions for identifying security vulnerabilities. This solution should help grade the vulnerability risk.
To protect themselves from potential vulnerabilities, the second section advises users to install security patches within one month.
Merchants won't be able to fulfill this requirement because Magento 1 will not receive security patches. It might prove costly and time-consuming to correct future consequences.
Many payment service providers warn their customers about the dangers of Magento 1. Others suggest ways to migrate or help customers migrate to Magento 2 and its alternatives. Others may use disclaimers to warn you that they are not responsible for your non-compliance.
Visa
Visa warned merchants that they are responsible for protecting their business environment. It promptly resolves data breaches and notifies accounts at risk. They provide intelligence, forensic evidence and fraud analysis to strengthen and remedy payment security.
After the EOL, merchants who continue to use the Magento 1 platform increase the risk of data compromise. Migrating lowers the risk of losing payment card information.
Merchants should follow the What To Do If Compromised requirements when data breaches occur. They will need to confirm their PCI DSS number and PCI PIN in order to continue.
PayPal
PayPal says that even though they manage a portion of your PCI DSS compliance you will still need to install security patches within one month of the release. It will be difficult if you go beyond the EOL. PayPal won't take responsibility for your PCI DSS compliance.
PayPal also provides information to merchants using its services (which includes Braintree and PayPal) regarding ways to migrate. The payment provider has partnered with System Integrator Partners to assist customers in migrating to Magento 2. The list also includes a list of potential e-commerce partners.
Adyen
Adyen states that merchants who continue to use the Magento 1 platform until December 31, 2020 are eligible for support. They won't be eligible for any further support after that date, as PCI compliance will only be determined based on the new environment and integration. Users will be able to fill out a "Complete Prioritised Approach Tool (PAT)," DocuSign request for Magento 1 EOL starting June 2020.
Merchant will need to install File Integrity Monitoring (FIM), which alerts the system about unauthorized modifications. They must also document and maintain internal tests that prove the detector works.
Loss Of Critical Extensions
The EOL also means that Magento will no longer provide software support for all versions of Magento 1. It will be difficult to find support for updates if all of your extensions are no longer supported by Magento. If you do find any, updating your website will take time and be costly.
You want to be a competitive retailer and keep up-to-date.
Web designs optimized
New features
Improved usability
These features will give your customers a great shopping experience and help you grow your business. The security patches and quality fixes that are currently available for Magento 1 only address the core platform. They do not affect extensions, enhancements or bespoke modifications.
Compliance Questions
You can also lose your payment provider if you are not PCI compliant. You'll be fined if you lose customer data. This will continue until your store becomes PCI compliant. But, this doesn't mean that your customers will all trust you if they learn about the data breach.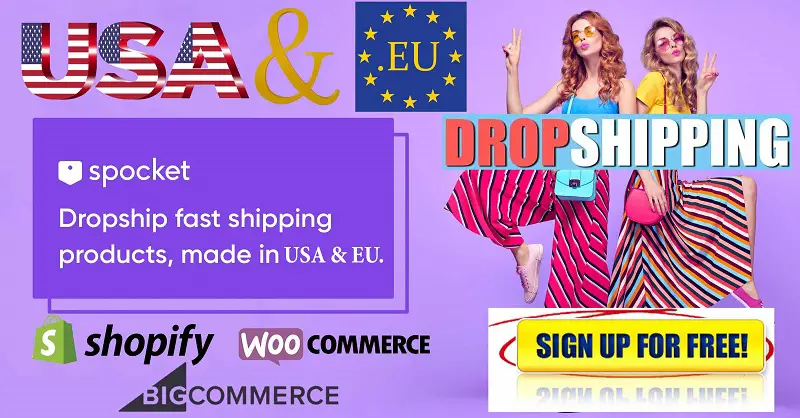 Magento releases security patches about every two months. Sometimes, one patch fixes 25 security issues.
Even if you find a developer who can help you with a patch you will still have to fear the next attack. You'll still have to wait until you are able to use extensions that allow your store to work if you decide to switch.
Quality
Magento 1 is not adding new features to improve its quality. This shouldn't surprise anyone considering the EOL. Some developers who create third-party themes and extensions won't be focusing on Magento 1 either. You'll still have the option to audit, maintain, and fix the ones that you already have.
Your online store's quality and features will be negatively affected if you are unable to improve them.
Users experience across devices and channels
Speed Checkout
The core features
Delivery slots
Your store will become out of date.
Things You Can Do When You Switch To Magento 1
For many reasons, you may not be able to migrate your Magento 1 store. You can still use this time to make improvements to your store.
Knowing your business's needs will help you understand what Magento 1 is not offering. You can plan your replatforming with all your requirements in mind, and you will know if additional time is needed.
System Audit
Even if the EOL is your only reason for switching, you should use it to evaluate your store. It's important to take the time to evaluate your store and determine what is working well.
To get a full picture, you might need to communicate with your team. These interactions will help determine how Magento 1 can be improved and which platform you should use.
You would like to evaluate:
Your data
Extensions
Website designs
Customizations
You can review your store to get an idea of the best way to redesign it in the next platform. This will help you identify the functionality and features that should be retained in your store, as well as what is not.
Magento 1's most popular features won't work with Magento 2. You might also consider compatible platforms that offer similar functionality.
What to Watch Out for in the New Platform
Consider what you love about Magento 1 before you move to another platform. This will help you prioritize the features you want in your new platform. Next, make a list with the things you wish you had. This will help you determine the right platform for your business.
You had the freedom to design your site according to your preferences with Magento. Therefore, you will want a platform that is flexible. Despite the fact that Magento 1 was a very flexible platform, you still had to rely on developers most of the time. You want more control over your ecommerce website.
A platform that offers customizable templates will reduce the amount of work you have to do when building. You can read reviews about the platform to see what other users have to say, particularly about support. Many e-commerce platforms provide easy-to install plugins that are free.
However, you also want a CMS system that integrates with your existing systems. This is especially important for critical systems such as order management systems and inventory management. This will help you save time and money.
Many platforms have pre-installed payment options like Venmo, Stripe, and PayPal. Before you make a decision, be sure to check all charges. In some cases, hidden fees may apply.
What are your best options?
Many platforms offer assistance to Magento Commerce 1 and Open Source users, formerly enterprise edition and community edition. Some platforms offer migration at no cost, while others speed up the process. Do not be deceived by these offers. Your primary focus should remain on your business's needs.
These are just a few examples of what you can expect.
Shopify
Shopify powers online businesses, particularly for e-commerce. Shopify was used by more than a million businesses in over 175 countries. It assists retailers in customer engagement, marketing, and payment management.
It is easy to use, mobile-friendly and attractive. It integrates with numerous apps, giving your e-commerce store additional features. It offers a good uptime and PCI compliance to its users.
Shopify has a business name generator to help you make your brand professional. This tool allows you to search for products and create themes for your store. Shopify allows you to register your domain and view stock photos from within the app.
With a drag-and drop store builder, you can get up and running quickly. There are more than 70 themes available. You can accept credit cards immediately and have access to over 100 payment gateways.
The platform's themes can be adapted to all devices and it offers a mobile application that allows you to monitor fulfillment, order, analytics and more.
Shopify syncs your inventory with all of your sales channels. Shopify allows for seamless checkouts, and converts your blog or e-commerce website into an online shop with the click of a button. This platform will allow you to reach a large number of shoppers and increase sales via Amazon, eBay and Instagram.
Shopify Pricing
Shopify provides a 14-day trial, without the need to provide your credit card details. There are three pricing plans available: Basic Shopify (Shopify), Advanced Shopify (Shopify) and Advanced Shopify.
$29/month The Basic Shopify plan gives you all the tools you need to start a business. You can grow your business with the "Shopify" plan at $79/month. The Advanced Shopify plan costs 299 per month. It can be used to scale up your business.
BigCommerce
BigCommerce offers an ecommerce platform with great templates and reliable uptime. This platform is easy to use if you are familiar with Magento. It is feature-rich and can accommodate all sizes of businesses.
You can customize your store, manage shipping and payments through the platform. It is compatible with Facebook, Instagram and Square. It also offers 24/7 customer support.
BigCommerce won't allow you to have multiple stores if your business model calls for it. If you're going to use the platform, you will need to rely on another party.
BigCommerce Pricing
BigCommerce offers a 15-day free trial that will give you an idea about what you will be paying. After your trial ends, you have the option to choose from any price plan and get three months free. This offer is however limited.
If you have a personal shop, the Standard plan is for you. It costs $29.95 a month, regardless of whether you pay monthly or annually.
The Plus plan includes marketing tools that can help you grow your company with high conversion. You can save $8 by choosing to pay annually, as it costs $7995 per month.
The Pro plan is for you if your goal is to grow your business. It includes additional features such as product filtering, Google customer reviews and custom SSL. It costs $299.95 a month. You can save almost $30 by paying a yearly fee.
These pricing plans are very similar to Shopify's, except that they include the Enterprise plan. BigCommerce can help you with custom pricing and additional features if your company is large.
BigCommerce offers a catalog-transfer app which allows you to transfer catalog information from Magento stores to BigCommerce.
Magento 2
This might seem strange to you. The two versions of Magento are very different and you can switch to Magento 2 without having to replatform. You can't use Magento 1 extensions or themes in Magento 2.
Magento 2 allows users to enjoy high-performance websites. They include the following:
Drag and drop intuitive web design
Site updates
Scheduler
Promotional campaigns
Compatibility between devices and other features.
The platform integrates all customizations and extensions into its core functionality. You can create a beautiful e-commerce website with simple checkout options and great shipping options.
Magento 2 offers a simpler dashboard than Magento 1. It also integrates seamlessly with advertising channels such as Amazon and Google.
Sending a form with your details can help you get in touch with your success manager.
The Migration Process
The migration process can take more than a few clicks. The entire process could take up to three months.
It can take up three weeks to create a plan. The test environment will be ready in two days. It can take another three weeks to implement custom development or extensions.
It will take you three weeks to create Magento 2 designs and migrate your data. You'll need to synchronize your database for two days and launch your Magento 2 store in approximately one week.
Your business's complexity will determine whether you end up taking longer or shorter amounts of time. To check your store's performance, code weakness and security, conduct a store audit.
Wrap up
You will be able to forget about this whole process by choosing a platform with a long lifespan. You don't need to rush the process of replatforming. It takes time. While you are searching for the perfect platform, it might be beneficial to extend your Magento 1.x plan through Safe Harbor or another alternative.
Avoid compliance problems by not taking chances. Sometimes site migrations that you thought would take only hours can take weeks or even longer. Don't panic if you haven't taken action since the announcement was made. You can use the information to determine which business needs you would prioritize.