Reading Time:
8
minutes
One of the largest e-commerce stores, Amazon, is known to use a drop shipping model from the year 2011. You will be further surprised to know that its only one year sale i.e., in 2011, was 34% that came out through drop shipping alone. If we take it as an example of success, then it is very clear that if Amazon is able to grab the benefits of drop shipping almost a decade back, then we can too.
Surprisingly further, today, the e-commerce business is flourishing its business in double-digit and has now become a trillion-dollar industry. It is enough to acknowledge that this business model has a good share in terms of sales. 
Adding the flavour of drop shipping makes e-commerce more successful and flexible both at the same time. Now the primary reason here is it does not involve any kind of physical involvement of the inventory. Plus, the payment has to be done only one time when the sale has been made successful. It doesn't mean every e-commerce plus drop shipping store will meet the profit ratio in a dream, the reason being the competition going around in the market.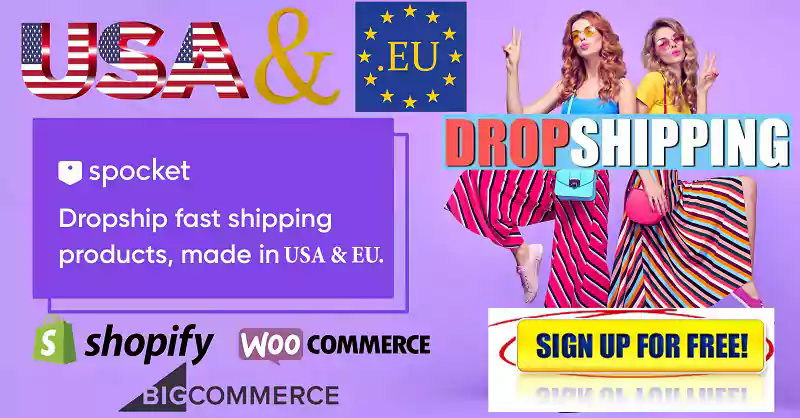 At this point in time around 12-24 million stores are running online; but among which only 650,000 is able to make approximately 1,000mullion$ yearly. It might make you think, if the ratio is so low, then how one can make the business sound good and trustworthy. Well, to beat the obstacles of the nerve-wrenching competition around, we are here to guide you all through.
Here is the article where you will get all the answers like bringing customers back, new visitors, converting traffic, applying current marketing strategies, and a lot of new terms to run your drop shipping business. 
1. Customer ratings, testimonials, and ratings are the best way to build trust 
In the drop shipping business, one thing needs to be given utmost importance, and it is what precisely the customer wants. Here the customer only looks for quality and then goes for the price. Well, this can be attained with the help of customer ratings, reviews. When a customer reaches your store, then they will begin the search with the help of the reviews. The intention is to know; what was the experience of the previous customers with regards to the product.
Let us understand with the help of an example- whenever you see Aliexpress, you will find owners taking a snapshot of the feedback given by the customer's right from the supplier's store. Then this snapshot is posted on the website. With time the business will grow, and alongside it will lead to the growth of reviews and ratings. Many drop shipping sites like Ola.Pet has a Write a Review feature on the product page enabling the customers to pass on their experience. It has been stated that this strategy can make you enhance the conversion rate by up to 76%.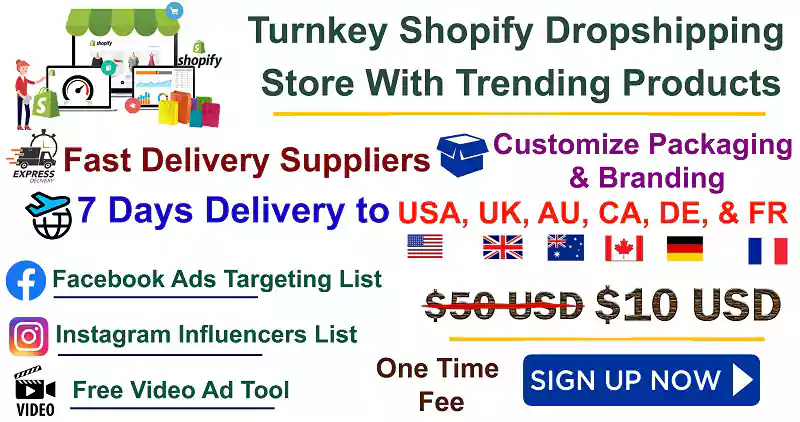 2. Facebook ads terms into an excellent tool for marketing 
Going back to 2017, the research says, there were 2.01 billion active ads monthly all over the world. Here it is not about how many customers were using Facebook, but the majority was covered by the drop shipping entrepreneurs. It is being acclaimed by the drop shippers as it can collect a significant amount of data with a variation. It also lets the drop shippers connect with the target audience and the location.
Plus, creating ads on Facebook is can be customized with reference to location, the audience as well as budget. Along with this, formats can also be chosen, and if needed, it can be seen on other social media platforms like Instagram, Twitter, etc. it will further let you control the ads as per your need and demand.
A company named Good hYOUman has created Facebook ads by uploading people wearing feel good clothing. Out of no surprise, the campaign made 20.5X returns compared to the amount spent on the ad. 
Three mind-blowing tips for making a wonderful Facebook ad
Try making video ads on Facebook – While making the ad on Facebook, try to bring in video content as it will be able to capture the attention of the audience to a greater extent. Video ads are filled with two benefits one is visual, and at the same time, it has audio too. The audio-visual effect never turns down. Compared to text-based ads, video ads are always trusted ones. It will make your customers remember your content along with brand and nature, resulting in online sales.
Bring your contact list under target range – Emails have been a significant resort behind reaching the maximum conversion. It is the most accessible way to sell to the customers instead of investing in the new-fangled ones. Facebook will allow you to upload the email list as per your wish so you can target the audience.  
Stay patient; results will show-up – In the initial stages, it would be tricky to invest money thinking; the results will not come. But, don't worry; keep your target on bringing the data altogether instead and raising the insights. Well, your aim should be to build at least 3000 people. Try not pausing the ads as it will take away the learning experience from you. Even if the ads are not giving you sales.
Start with installing Facebook Pixel as it uses a tracking system through which you can learn more about your customers
Today and in the coming days, say in 2021, videos will become the principal source of grabbing more and more engagement. Even the videos are being forecasted more compared to any other mode. The budding attraction of videos can be taken as a green signal for the drop shippers all across the world. It is the best way for promotion as well as marketing.
If you have observed, Make Beauty uses how-to videos to promote their brands with the help of their social media accounts and redirects back to the store.
For the drop shipping business, which is now at an embryonic stage, it would be difficult to plan their videos. The process of making videos for promotions is time taking and requires a lot of thought. However, in such a scenario, it would be better to connect Buzzfeed to share the videos by adding an attractive call to action button to bring in traffic.
4. Try connecting with old or potential customers through retargeting 
As per the research, around 98% of the new customers don't buy for the first time. For a drop shipping business, it is very hard to bring in traffic. And at this time, if 98% of customers are going without making any purchase, then it can be a disaster.
Here you can try on a marketing strategy known as retargeting. It will help you in showing related ads to the customers or visitors who just went back from your site. With this technique, there is a chance that 70% of the potential customers will come back for purchase.
To make your retargeting ads work in your favour, it is very important to hold a plan. There are certain checklists that are required to be fulfilled if you really want your potential customers to come back.
One of the very famous retargeting ads made by Blue Steel that shows "I saw you checking me out" is making many heads turn. Plus, jewlery, maker, along with Blue Steel, is also increasing sales with 325% with the help of retargeting Facebook ads only. 
5. Making blogs can drive good traffic to your drop shipping business.
After News channels, Youtube, Facebook, and retail sites, it is only the blog that is considered as the reliable source of information on the web. If you are reaching to blog as a medium, then without much delay, the blog marketing will start showing results.
The main objective of making a blog is to call more and more traffic to the given drop shipping site. It can also be used to bring the existing customers to return to your website and show interest.
Along with this, it will show amazing results for SEO. It is effortless, the time your blog starts showing good results on the search engine page, the traffic will start coming up. It only depends on the ranking. If your blog entries are showing good ranking, the traffic is very likely to come.
There are instances where blogs are mostly ignored as no one is free enough to sit for long hours and write. It is not necessary to write long, 2000+ blogs every time.
The blog that you are writing must be short, easy to understand, and must have the desired information. Also, connect it with social media channels like Facebook, Twitter, and Instagram for more organic traffic. It will be a better deal if you start taking the blog as an extension of the product description or a social media post. It will keep you engaged and will return with rewards of traffic as well. 
6. Point out the groups that dwell around with your selected niche 
With a niche, we mean the interest of people that you are targeting. In general, every drop shipping site has its own niche, which leads them to reach customers in easy terms. Also, with the help of a niche, it would be easy for you to walk along with the groups, blog communities, and so on.
The fundamental purpose of joining the group is it will let you know the discussion that is being done by your customers and what interests them more. Based on the facts, you can start by launching a new product, promoting the related product, and so on.
In simple words, we can say it will aid you in acting like a real customer and a niche expert. The groups and communities can be used for featuring your drop shipping site and products too. For example, if you are running a clothing drop shipping site, then you can try introducing many kinds of look-books to lure other customers. I addition, you can ask customers to display it on the page too. 
7. Turn your customers into your subscribers 
Are you kidding? It might be your question, but yes, you can quickly turn your customers as well as your visitors into your subscribers through email pop-ups. The sources, there are around 55% of the visitors that leave the site within 15 minutes of their visit. With this time frame, you will find it challenging to add your list of subscribers. There are many marketing strategies that you opt for lead generation through subscribers.
Try with email pop-ups. These will act as motivation, and they might start joining your newsletters soon. Furthermore, start with sending engaging content o they stay motivated and stick to your products.
Let me share an example, BKBT started the email pop-up and connected it with a prize-winning chance for the customers when a customer shares their email address.
No doubt the web is filled with a number of online stores say 1, 50,000 of them try online marketing strategies. Just like them, you can also try one like using Better Coupon Box. It will facilitate you in making fine email pop-ups, and the subscriber list will rise with 68%.
Moreover, excess of everything is terrible, so don't get involved in the email pop-ups every time as it might bore your visitors. Better to make the numbers low and engaging. You can SiteKit's Smart Bar to your pop-ups.
This bar will keep the pop-ups within the visible zone, and the process of converting the customers to subscribers will be effortless. The intention should be engaging the customers and not annoying them.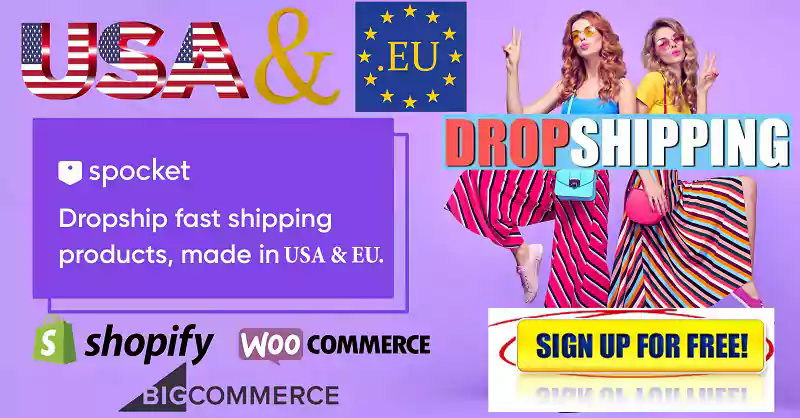 8. Give preference to Cross-sell and up-sell marketing techniques 
Your customers should always be associated with you and must be encouraged to shop more and more. It is also known as maximizing transactions. For this, you can opt for cross-selling and up-selling techniques for the desired result. If you try to opt for both of these techniques, then it will be confusing as they are poles apart. It is the reason; it is mostly united together as a single strategy. The result of both of these techniques is one, i.e., increasing sales and can boost it by 70%.
Amazon is one prominent example of using both of these techniques, clubbing it with "Frequently Bought Together" marketing. 
How was your experience in knowing these 8 mind-blowing marketing strategies? Start with applying them to the soonest, and we are sure you will attain success, and the results will be outshining.