Reading Time:
6
minutes
Last Updated on May 03, 2021
How can Green Dropshipping Save the Environment and Money?
Find out how green dropshipping can help save you money, and how this form of supply chain management on Earth Day is especially marketable.
Increasing environmental awareness among consumers and many businesses are waking up to the fact that if they want to remain competitive, they need to develop and implement green strategies.
Green dropshipping is a rapidly growing eCommerce phenomenon-and one with the potential to be environmentally friendly. So, this Earth Day, we want to help you consider whether green strategy implementation and dropshipping can help your business. Green dropshipping could save you a lot of time and money as you expand your online store-and be a sustainable delivery solution.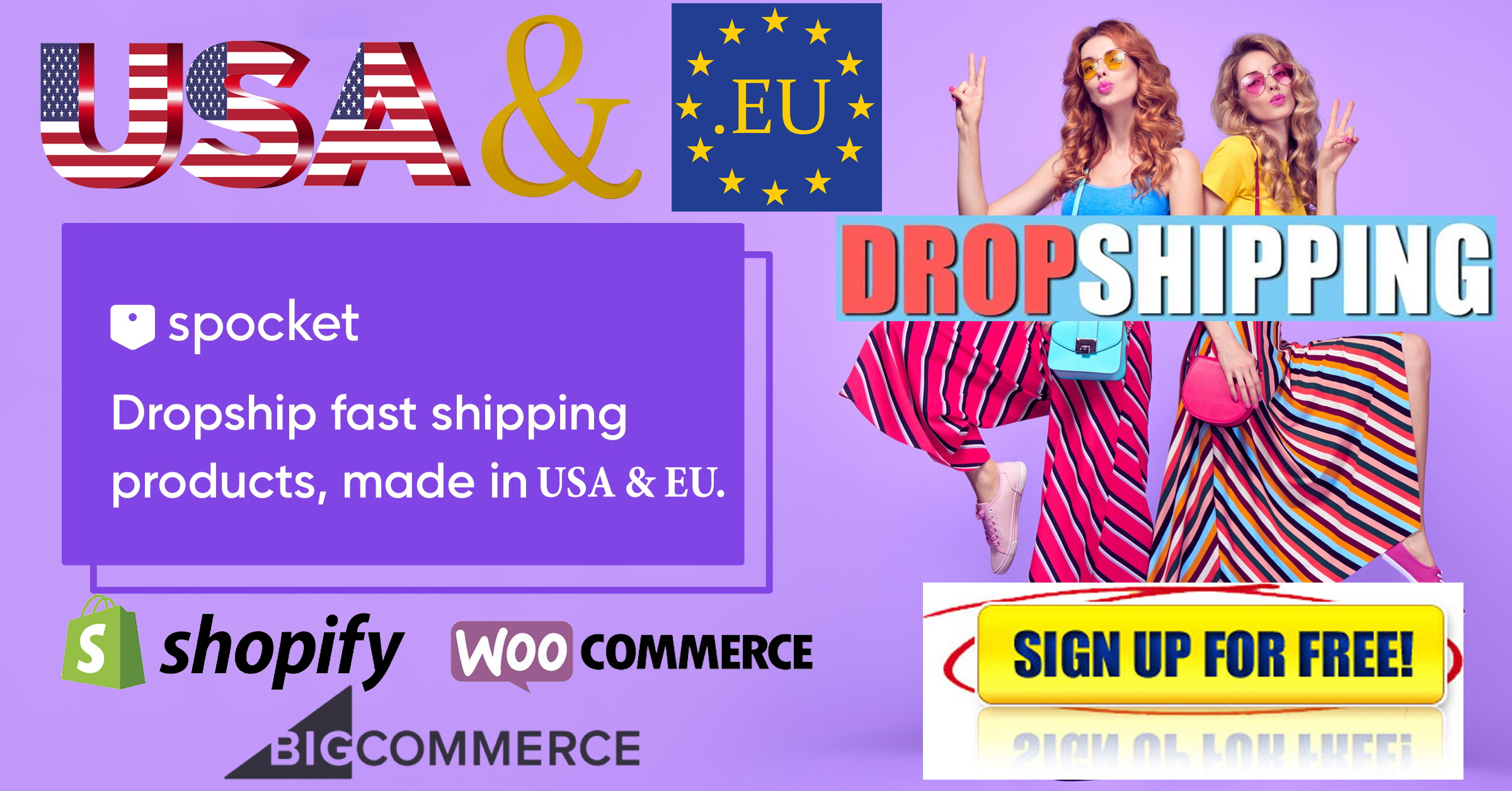 What's a Green Dropshipping?
Green dropshipping (or dropshipping in general) is at its core a method of supply chain management in which a retailer does not keep goods in stock. Instead, it transfers order details to a manufacturer, another retailer, or a wholesaler who will ship them directly to the customer.
However, with green dropshipping, the idea is to create an online store that would involve drop shipping environmentally friendly products. For Earth Day, it is the right method of delivery to remember.
This niche is becoming popular because of the growing awareness about the environmental impacts of consumers. Green dropshipping targets consumers who explicitly look for sustainable, environmentally friendly goods that protect and preserve the earth and meet them in a way that does not harm the environment. This form of supply chain management is particularly marketable on Earth Day when customers can be more conscious of the climate.
Is Eco-friendly Dropshipping?
Well, not exactly, as the goods still have to be flown or shipped to customers by sea. However, green dropshipping is a more environmentally responsible method of the supply chain, since it reduces the number of times that goods have to be moved so that it can be used as a smart strategy for Earth Day. Traditionally, the items would be delivered to the seller from the supplier, who would then sell it to consumers.
Green dropshipping removes the first part of the traditional shipping equation by shipping products only once, directly to the customers after placing an order. Dropshipping, then, is undoubtedly a greener choice from this perspective. If you go a step further by dropshipping environmentally friendly products, then you are making a more sustainable choice for sure.
Modern consumers have shown a strong preference to buy from socially responsible businesses-and they're going to be particularly concerned about this around Earth Day. According to Harvard Business Review, 65 percent of online shoppers would prefer to make purchases from businesses that support the causes of social or environmental concerns. Thus you can cater to these awke shoppers by offering green dropshipping.
8 Ways to Green Your Dropshipping
You can take several steps to make your online store more eco-friendly and push the green dropshipping agenda. Of course, you don't have to do this because it's Earth Day-at any time of year you can introduce these ideas! The first is using green dropshipping. But with the following ideas for greening your company, you can further support the environment:
Making use of less packaging
Seek to use as little packaging as possible-you can make sure the boxes and cushioning materials are as close to the size of your products as possible. But don't just do this for Earth Day-it should still be a part of your strategy.
Use permanent or reusable packaging
Get imaginative and find a way to make your packaging reusable-we have some suggestions here-or at least make sure they're recyclable.
Use less ink
Ink is costly and inefficient. Try selecting water-soluble or biodegradable options if you need to use that.
Set out clear instructions for recycling
Reminding your customers that the materials can be recycled is always essential. To do so, be sure to give explicit instructions on how the packaging can be appropriately reused or recycled.
Find Green Company
Green dropshipping is about seeking an environmentally friendly dropshipping provider. Select a company that clearly outlines its environmental commitment.
Minimizing consumer unhappiness and returns
Do as much as possible so as not to return objects. It may include, for example, giving comprehensive explanations of the goods and photos on your website.
Reduce the Use of Paper
Seek to cut down on the amount of paper you use in your business and substitute with recyclable alternatives whatever you do.
Market quality goods
If you want to go green, then you can specialize in eco-friendly dropshipping products.
8 Sustainable products to make a Greener Dropshipping
With consumers increasingly concerned about their environmental impact-especially today, on Earth Day-and opting to buy from eco-friendly companies, it makes sense to sell green products to a green dropshipping company with sustainable ambitions. Here are a few thoughts:
Not only do those bags minimize environmental waste, but they also make shopping easier. These can also be folded away when not in use for secure storage.
Ayurvedic medicine recommends copper containers for drinking water to access the health benefits of this product. Copper bottles will charge the water positively, helping to balance the "doshas" (energy fields) within the body.
Over recent years, there has been a significant outcry against plastic straws, and as a result, most bars and restaurants are no longer using them. Instead, they prefer environmentally-friendly straws made of glass, metal, or paper. It will illustrate a perennially common concept of green dropshipping.
These filters are just another tremendous green dropshipping concept. Because they are affordable and reduce wastage, they are popular with online buyers.
Beeswax wraps have replaced plastic single-use wraps commonly found in kitchens around the globe. These long-lasting, visually appealing food savers are exceptionally environmentally friendly as they can be regularly reused.
The beauty industry, especially when it comes to makeup wipes and cotton rounds, is a significant culprit in wastage. However, several retailers now sell reusable makeup wipes and cotton pads that are environmentally friendly and reduce the quantity of waste we create. For this reason, they make an excellent green dropshipping product.
Homemade soaps benefit the environment, but they also include natural ingredients, including shea butter and essential oils.
The men's grooming market these days is packed with products that are made with natural ingredients such as organic sunflower, shea butter, and beeswax. All those products have minimal impact on the environment.
5 Top Sustainable Suppliers
As part of their dedication to environmental sustainability, many businesses turn to drop eco-friendly shipping goods, which is particularly essential for Earth Day. Here are five significant eco, environmentally friendly dropshipping suppliers that could inspire you:
This renowned online platform has a smorgasbord of items for discerning consumers, including many green dropshipping choices.
This list of bulk distributors and dropshippers is often updated with new items that are environmentally friendly.
As the name implies, they sell over 20,000 organic products and a vast range of environmentally friendly goods.
If you're searching for natural, organic food, vitamins, and homeware, this is the place to go to make sure you're looking for eco dropshipping.
This online platform is one of the largest wholesalers of natural products; they have a large inventory of environmentally friendly products, from cleaning and beauty supplies to energy-saving devices.
How Green Dropshipping can help you cut your costs?
Green dropshipping isn't just about saving the environment. It could also help reduce costs and build a sustainable business for experienced online retailers. Of course, choosing to ship products only once-directly to customers-means that you do not pay several shipping charges; this is particularly true if you can also manage to reduce returns. That's why you should think about if green dropshipping will work for you on this Earth Day.
If you can also cut the amount of packaging you're using, you'll also spend less money planning shipping orders. Shoppers are usually more willing to pay for environmentally friendly products, so you may be able to charge more for those goods and thus cover the costs.
You need to find the most affordable shipping solutions to get products to customers to cut costs even further. It is here that Easyship will help. We will help you get access to a cost-effective courier service for your green dropshipping needs, no matter what type of product you send. Sign up for an account today to see the different couriers for which you can use dropship.
Save money with Eco-friendly Dropshipping
Green dropshipping is becoming more straightforward than ever, with rising Internet access. Observing environmental conservation measures when running your dropshipping business will help preserve the environment for your company, but it could also save considerable operating costs. We hope this guide inspires you this Earth Day to move towards a greener business.