Reading Time:
7
minutes
Squarespace – How to Sell Print on Demand Squarespace is a popular tool for creating your professional online presence. Squarespace allows you to create stunning websites and attract many customers. What are you selling?
Print on Demand makes it easy to create unique products for your company. Print on Demand offers all the advantages of dropshipping, such as not having to manage fulfillment or stock management. You can also stand out from the rest by creating your own designs.
We'll be covering the basics of adding POD functionality to Squarespace so that you can sell more.
What is Print on Demand?
Let's first discuss how Squarespace can help you sell print-on-demand products. Print on Demand, which is similar to dropshipping in that it allows you and another creator to sell products, without the need to stock them yourself.
Each item is made "on demand", meaning that you don't have to pay anything until your customer places an order. If a customer orders a shirt branded with your company, the POD company will start printing it only after the order has been placed. This reduces the chance of you buying stock that doesn't sell.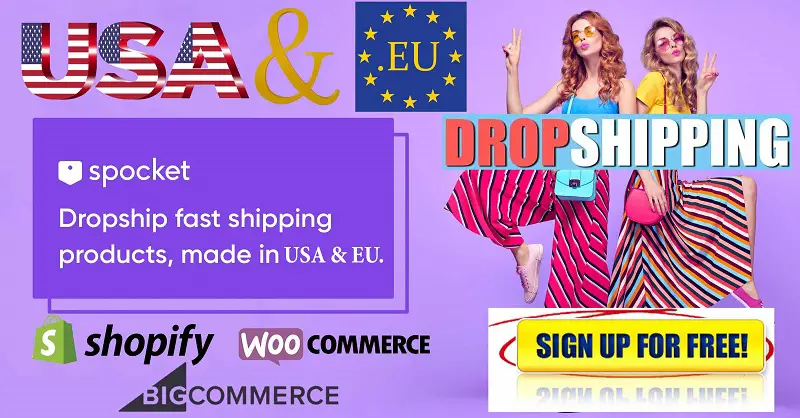 Print on Demand is a better option than traditional dropshipping strategies. You can create unique products that no one else is selling. You don't just sell the same products as everyone else, you create something special. Customers can also make their own designs.
Squarespace – Selling your POD
Squarespace is a popular web design platform, especially for creative professionals. This service allows you to create a stunning website without having to spend a lot on theme design. Squarespace offers a variety of useful tools to help you sell online. These include order management and inventory tracking.
Squarespace offers a wide range of integrations and extensions that can be used to print on demand. It's important to plan before you decide which tools you will use for SquarespacePrint on Demand. These are the steps you need to follow in order to get started.
1. Choose a Niche
You will first need to decide which products and who you are selling them to. Print-on-demand can sell any product, but it is best to start small with apparel, accessories, and homeware.
Consider what customers will most likely buy from you and your business. You should know what you are selling to help you choose the right POD extension for Squarespace. While many POD solutions provide a broad range of products and services, some are more likely to offer specific items, such as jewellery or accessories.
2. Be aware of your budget
Your budget is a key factor in selling Print on Demand through Squarespace. It's useful to determine how many products you can sell and how much profit margin you will need to break even. It can also be used to plan the design of your products.
Print on demand companies may charge more for printing on the back and front of T-shirts. Squarespace's monthly cost will also be important to consider when budgeting. Ecommerce plans are not free and start at $18 per month.
In some cases, the monthly cost of your dropshipping application will also be relevant. Some print-on-demand solutions like Printful won't charge anything until you get your orders. Sprocket, on the other hand, gives you a monthly plan that you will need to add to budgeting considerations.
3. Source or create your designs
Most importantly, for successful print on demand sales through Squarespace, you will need to design a variety of stunning designs for your products. Although you have the ability to give customers the option of customizing items in certain cases, it is a good idea for you to have at least one design to start with so that you can make your products stand apart.
Your designs can be created by you, but make sure to avoid any trademark and copyright issues. You can also consider hiring artists and creatives to help you with some of the work. If you aren't particularly talented, this is an option.
Squarespace Website Creation
After you have completed some preparation work for your Squarespace print on demand store, it is time to design your Squarespace website. This is a simple process. Squarespace makes it easy to choose a beautiful website design and then customize it to your liking.
After creating your Squarespace account, sign in to the site and click the "Get Started!" button at the top of the page. The template selection page will open and you can choose from options according to niche. Squarespace is well-known for its wide range of templates. While there aren't as many options available as other store builders, the majority of them look great.
The preview option allows you to see the site from the perspective of a visitor. After you have chosen a template that you like, it's possible to modify it to fit your brand. Squarespace offers a helpful introductory guide that will help you through the initial steps. It also covers basic editing of your website. You can control the main elements of your website from the left side of the editor page, such as pages and color schemes. Clicking on the options in sidebar will open a submenu that allows you to explore more options. Click on the "edit" button at the top left to add content or images to your websites. You'll then be able interact with the elements of your page.
Squarespace's ecommerce features are located in a separate section, under the "Commerce" tab. Click on this link to learn more about "how to ship products" or "adding products to your sale".
Connecting to Print on Demand Companies
After you have created your Squarespace website, it is time to build your POD integration. You have many options to connect with a POD company for fulfillment and inventory management. You can design many different products with Squarespace and have it fulfilled by POD companies.
Dropshipping can also be handled by print on demand services. This will allow you to avoid dealing with the shipping part of Squarespace. The fulfilment process will begin automatically when a customer buys an item from your store. The POD service will then pack and ship the order.
Squarespace Print on Demand is one of the options available to you.
Printful has been a popular POD service. It allows you to easily sell a wide range of products and with minimal effort. Printful takes care of all your inventory, production, and shipping costs. Only pay when you sell. Pointful offers a variety of fulfilment centers around the world to help you create a global brand that is immersive and high-quality.
Printique
Printique offers a different type of POD company than Printful. It specializes in professional photo prints and art while Printful offers a greater range of products. Printique will connect to your store and provide state-of the-art printing technology as well as a variety of high-quality materials. Printique can print products, manage inventory, and do most of the work for you just like Printful. This service allows you to focus on the creative aspects of running your business.
Merch38
Merch38, another popular product to sell POD solutions via Squarespace. This integration allows you to focus on your business by synchronizing everything between your Squarespace and POD accounts. The Merch38 team will work immediately to manufacture and ship your orders to you on your Squarespace store. There are many products available, just like other leading solutions.
Connecting Squarespace and Printful
Squarespace lets you connect tools to sell everything, from custom stickers to shirts, to your Shopify store just like adding POD to Shopify.
Let's take a look at Printful and Squarespace to see how it might look. Printful is a popular POD tool on the market. To start dropshipping via Printful log in to your Squarespace account and click the "Settings" option in the left-hand toolbar.
1. How to connect Squarespace and Printful
Squarespace, just like Shopify allows you to expand your ecommerce business functionality by accessing add-ons or integrations. You can add new selling methods to your ecommerce business, as well as payment options like PayPal. To see all available apps and plugins that can be linked to your Squarespace account, select the "Extensions" option. Search for Printful or print on demand in the search bar to find a specific POD. Click on the extension that you like and click the "Connect" button.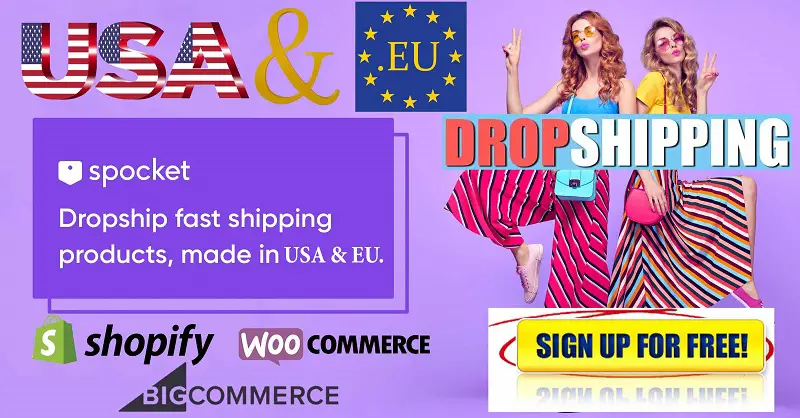 Squarespace will need your permission to share information from your shop with the account that you use for Print on Demand. Both software solutions will need stock levels and customer information, for example. After you allow this sharing, you will be invited to create a Printful account or log in to an existing one. Next, answer the questions regarding what you want Printful to do and then confirm the link.
2. Find your products
After you have connected your Squarespace store with Printful, it's possible to begin selecting the products that you wish to sell. To get started, click on the "New Order" button in the upper right corner. You'll be taken directly to a popup where you can place a basic or sample order. If you would like to receive a sample of your product, the sample order option is what should you choose.
To visit the catalog page, click the "Basic" button and select the items you wish to sell. Printful offers a wide range of products, including clothing and accessories for everyone. Clicking on a product will bring you to the Printful mockup maker, where you can personalize your item with your art and designs.
You can always add products to your product catalogue and you can use gift cards and vouchers to increase sales.
3. Creating designs
It's now time to design the store's designs.
Printful offers a variety of sizes so it is important to keep this in mind. Upload your artwork or use existing designs. You can also switch between different colors of the products you wish to sell. If you do not meet its printing guidelines, printing will inform you.
After you are satisfied with the products and designs you have chosen, you can select which images you would like to be displayed on your website for each item. You can select multiple images for each product if you have chosen more than one style. You can then edit the title and description of the product.
4. Set prices
The best thing about Printful's mockup maker is its transparency. When you edit the product description, you can see exactly how much you could expect to pay for your base item. The wholesale price will be displayed, and you can then choose your retail price using the Profit section. Printful automatically applies a pre-set markup to your order, but you can also alter it.
If you plan to sell multiple products it is a smart idea to set pricing rules. This helps keep your profit consistent even if the price changes. You would need to manually adjust the retail price for all of the products you wish to list without pricing rules. This is tedious and time-consuming. You don't have to worry about losing money.
Once you are happy with the pricing rules, click "submit to shop" to bring your Squarespace account into sync. When deciding the price to sell, don't forget about transaction fees and shipping rates.
5. Promote your products
After your products have been submitted to Squarespace, you can only promote them. You can post pictures of your products to social media and work on SEO with content marketing. You may even consider collaborating with partners and influencers who can promote your products.
Squarespace's POD solution is a great way to promote your business. The POD company will do the rest. They'll automatically create your orders and ship them to customers once they receive an order from you.
Squarespace POD is a great way to sell
Squarespace is a great choice for building an online shop. It competes with Big Cartel and BigCommerce, Woocommerce Amazon, Woocommerce, Etsy, Woocommerce, Woocommerce and Amazon. Squarespace is a powerful ecommerce platform that offers a wide range of custom products, API connections and customer support. It quickly became one of the most popular tools in digital sales.
For those still developing their business plans, Squarespace is a great option. Squarespace allows you to design your commerce platform in any way you want. You can also choose from a variety of ways to manage customers orders including on-demand dropshipping through a POD company. You just need to choose the POD solution that you want.
Squarespace offers POD integrations as well as fulfillment service options. It makes it simple to sell and display your merchandise with an easy checkout and lots of real-time tracking. Squarespace integrations with POD are more effective than other market-leading tools and could make it one of the most popular ways to sell custom, creative items.