Reading Time:
10
minutes
This article will help you decide if the QuickBooks Point of Sale is the right choice for your company.
Intuit's QuickBooks POS Point of Sale System is a powerful and feature-rich system. With its flagship products Turbo Tax, QuickBooks and QuickBooks, Intuit has established itself as a leader in the accounting software market.
It was founded in 1983 and is still one of the most popular tech companies worldwide. With approximately 12 million customers, QuickBooks accounting software has the largest customer base.
Intuit primarily targets small and medium-sized businesses, and QuickBooks POS is no exception.
But, there are a few questions: Does the QuickBooks system really deliver the best? It is the right choice for you business. What are the highlights and features of this Point of Sale system, you ask?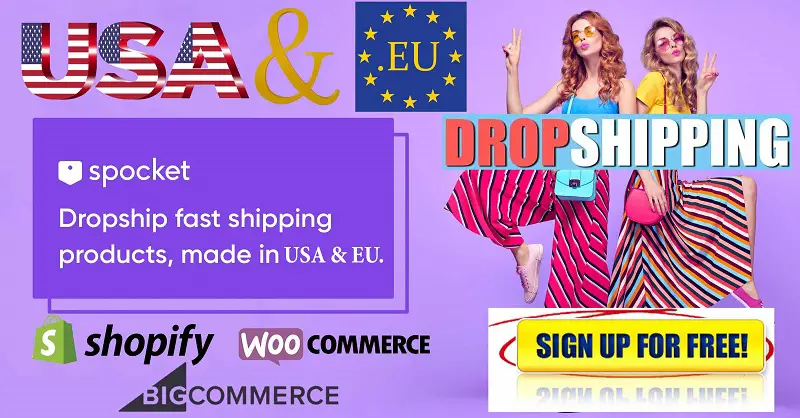 This QuickBooks POS review will examine the pros and cons of this POS system, its features, ease-of use, and many other factors.
Let's get started.
QuickBooks POS Overview
QuickBooks POS can be used by companies for inventory and sale management, bill management and credit card payment processing. Employee and time tracking, loyalty programme management, contactless payments and much more are all possible with QuickBooks POS.
This POS solution allows organizations to manage a large number of inventories. This system can handle more than 15,000 items. The software integrates seamlessly into QuickBooks accounting software, making it very simple to use.
QuickBooks Point of Sale can be installed locally with many features. It is therefore more of an Enterprise Resource Planning solution (ERP) than a cash register. This product allows retailers to manage all aspects of their retail business. QuickBooks is best suited for most of your inventory and sales management tasks.
These operating systems are supported by the system:
Windows 8.1
Windows Server 2016
Windows Server 2012 R2
All versions of Windows 10
Microsoft Surface Pro
Microsoft Galaxy Tab Pro
Microsoft Surface Go
QuickBooks POS software also has a simple architecture that makes it easy for anyone to use without any prior training. This POS solution is primarily designed for small and medium-sized companies.
More Details
QuickBooks offers many features, making it a one-stop solution for retailers in-store and online. The interface is simple and easy to use, allowing you to quickly enter all the information you need without having to go through complicated steps.
The QuickBooks system comes in three versions: Pro, Basic, and Multi-store. The basic version allows you to track clients and manage inventory. You can also monitor sales and transfer data to QuickBooks accounting software. The Multi-store version and the Pro Version offer more advanced features, such as pictures of inventory items, employee sales and commission management, auto-generation purchase orders, and automatic generation of purchase orders.
Let's take a look at some of the key features.
Credit Card Payment Processing
QuickBooks Point of Sale can be used to make credit card and debit card payments, and for managing cash. All major credit cards are supported, including American Express, Visa and Discovery. The payment processing system is fully integrated into the desktop system. Intuit claims they have the best security protection for debit and credit card payments. The claim is supported by the fact that more than a million people trust and use QuickBooksPOS.
Other secure payment methods are supported and contactless payments are possible.
You don't need to pay for every transaction using this credit card payment processor software. This can quickly become very costly if you own a large business. The pay-as you-go option has a flat 25 cents price or zero fees.
Integration with Intuit QuickBooks Desktop
The great thing about the QuickBooks POS is the ability to transfer all information directly to your QuickBooks desktop. Both solutions can be used together. You can integrate all your transactions with the accounting software. This saves time and eliminates the need to manually enter sales-related data.
This will also eliminate any errors that might otherwise occur when entering sales data manually in QuickBooks.
Sales Transaction Management
You can include sales data using the QuickBooks Point of Sale. To include items, you can use the QuickBooks barcode scanner or manually add it. You can even offer discounts or include customer data at the Point of Sale. This allows you to save time when accounting for different expenses and discounts.
Inventory Management
No matter which version of QuickBooks POS you choose, you'll have access to the Manage Inventory Items feature. After every sale, the system will update your inventory automatically.
This will allow you to know the exact inventory you have at any given moment. This information will also help you determine which inventory items are in greatest demand and those that don't. This information is invaluable and allows you to adjust your product offerings to better serve customers and increase your profitability.
Loyalty Programs & Customer Management
QuickBooks POS makes it easy to manage your customers. This product provides complete information about credit customers, including credit limits, due amounts, and other important details.
You can also manage your reward program via the POS system. QuickBooks POS allows you to manage reward programs and give gifts to loyal customers. To entice customers back, you can print coupons and limited-time offers on receipts. You can also track and manage promotions you offer customers through the dashboard.
Management of Employees
Only the POS Pro and Multistore versions of the POS Pro and Multistore versions have the employee management feature. You can track and grant permissions to your employees. You can even track hours so that employees are only paid for what they do.
Intuit QuickBooks POS System Mobile & Ecommerce
Quickbook POS integrates with many online marketplaces like Amazon and Etsy. The ecommerce integration add-on syncs your online store with QuickBooks POS desktop. This allows you to manage customer data sales and inventory from both sources. This integration feature is compatible with many popular shopping cart programs, such as WooCommerce and Amazon. The monthly cost for e-commerce integration starts at $39 per month.
Automatic Program Updates for QuickBooks POS System
QuickBooks POS can be used as a standalone program, so you don't need to worry about it getting outdated. Intuit offers updates that can be downloaded manually or automatically when they become available.
Review of Intuit QuickBooks POS: Ease-of Use
The interface of QuickBooks is intuitive, with administrative functions being simple to use. Support includes chat, an online forum, howto guides, webinars, and general chat. Access to telephone support is available for an additional fee. Data can also be imported in bulk.
Although it is easy to set up QuickBooks, you will need to do it manually. You can find a detailed online user guide that will walk you through the steps of adding items and accessing customers. Import your data from either QuickBooks desktop, a text file, or an Excel spreadsheet.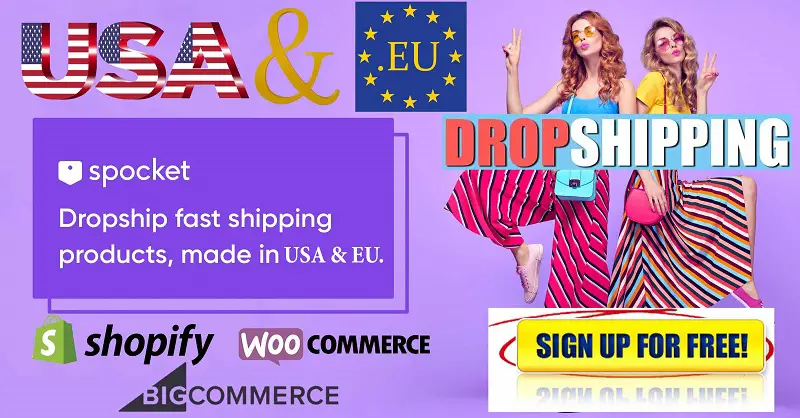 It is important to note that the Pro or Multistore QuickBooks POS versions do not include a photo menu for inventory products. You will need to scan barcodes or enter product descriptions into the search bar. Unfortunately, the interface is less intuitive than many other POS systems and can be difficult to use. But, it is easy to process payments and everything integrates seamlessly into your QuickBooks accounting program.
The top tabs allow you to quickly access all information. It displays purchase orders for low stock products, damaged items, back-ordered goods, and more. Reports are also available that provide information on profit margins, sales, and many other details. A function at the end of each day reminds employees to back up their data, reconcile their accounts, and sync with QuickBooks accounting.
The software's administrative section uses icons and workflow to make it easy to find the function you are looking for. QuickBooks POS provides a wide range of support options. You can access the support portal online to find how-to articles, participate in webinars, post questions, and view instructional videos for QuickBooks accounting.
Although there is a separate page for QuickBooks POS (or click here), you can still search or click on the QuickBooks website to see articles applicable to other products. Most users prefer to search Google first and then navigate to the QuickBooks help page. However, some users complain about links that lead to more information which can cause Page Not Found error.
Chat and phone support
As we have already shown in this QuickBooks POS review, QuickBooks POS offers many support options. You will need to buy a support plan which includes expert assistance over the telephone.
Chat support is available Monday through Friday, from 6 a.m. Pacific to 6 p.m. Pacific. You will also get online backup of your data with the support plans. You might want to think about this when deciding whether additional phone support is worth it.
Expert assistance is not available Monday through Friday from 6 a.m. until 8 p.m., and Saturday and Sunday from 7 a.m. Pacific to 4 p.m.
Intuit QuickBooks Software
It is not like other QuickBooks POS competitors. The POS software is available as a one-time buy and does not require a monthly subscription fee. Your brand can invest in QuickBooks POS software at no additional cost. The initial investment is likely to be much higher than if you choose to invest in QuickBooks Point of Sale software that requires a monthly subscription fee.
These are the three structures that make up QuickBooks Point of Sale software.
Basic QuickBooks POS
The basic version of QuickBooks Point-of-Sale software is called "Basic". This version of QuickBooks Point of Sale software will give your brand access to the basics without the extra cost of advanced versions.
The Basic software is a smaller package than the other Intuit QuickBooks POS packages.
Make payments.
Integration of Ecommerce
Ring sales.
Perform basic sales reporting.
Track customer data.
QuickBooks desktop integration.
Pro QuickBooks POS
Pro is the next version of QuickBooks POS software. Pro users have access to more functionalities, but it also has a higher price.
These functionalities are included in the Pro version, as well as those found in the Basic plan.
Offer layaway.
Advanced reporting is possible
Manage your payroll.
Offer gift cards.
Manage employees.
Co-ordinate loyalty and rewards programs.
The Pro version of QuickBooks POS software offers the best combination of power and affordability.
Multi-store QuickBooks POS
The Multi-store QuickBooks Point of Sales software version is the best option. It has the most powerful and extensive features. This is the most expensive option for QuickBooks POS software.
This version gives you access to the following capabilities for point of sale, in addition to those offered by the Basic and Pro plans:
Transfer and manage inventory
Multichannel and store management
Advanced inventory and sales reporting between stores
QuickBooks Hardware
There are a few devices included with the QuickBooks hardware. We'll be reviewing them in this QuickBooks POS review.
Europay, MasterCard and Visa (EMV), Ready Pin Pad – $389
The EMV Ready Pin Pad allows users to process the majority of debit and credit cards of customers. EMV is the United States' standard for secure credit card payments. EMV-ready card readers are safe and secure. The card reader also confirms that it will resend PCI security standards and PEC security standards, which reduces the risk of losing credit card-related frauds.
Receipt Printer, $219
After a transaction has been completed, the QuickBooks POS receipt printer automatically prints out a receipt. This receipt printer has a great feature: it can print credit card slips and gift vouchers.
You can also use the printer's built-in auto-cutter to cut out receipts and a seamless drop paper loader that allows you to insert printing papers easily.
Barcode scanner – $199
The barcode scanner is able to scan both high-density and low-density codes. This scanner can be used to scan a variety of transactions, including sales orders, invoices. The scanner has a maximum scanning range of 18 inches.
This scanner is great for light industrial applications. However, some customers complained that the scanner made errors when scanning large quantities of inventory items quickly.
Cash Drawer – $109
The Intuit cash drawer can be a crucial accessory to running a brick-and mortar retail business. It is made of sturdy metal. It is lockable, which makes it a safe. The drawer opens automatically when a sale transaction is completed. To print seamless receipts, you can connect the receipt printer with the drawer.
Pole Display – $209
The QuickBooks POS accessory displays prices after a sale transaction has been recorded. This hardware has a beautiful green fluorescent display. Users can also program messages to be displayed on the pole screen.
Tag Printer – $329
You can print tags for inventory products using the tag printer. The printer can be linked to your barcode scanner to quickly and accurately record products. This hardware's compact size makes it easy to fit into small spaces. The printer supports USB connections.
Wireless Barcode scanner – $409
A wireless barcode scanner is an option. This scanner offers more movement than the wire scanner. This makes it easy to scan products.
QuickBooks POS Review: The Pros and the Cons
No matter how great or unpopular a product may be, there will always be pros and cons. Let's take a look at the pros and cons of QuickBooks POS.
Pros
No Monthly Fees
One feature worth mentioning is the way QuickBooks POS pricing works. Your brand can invest in QuickBooks Point of Sale once it is set up. You don't need to pay monthly setup fees or access fees. The way QuickBooks POS is packaged allows you to see exactly how much your company is investing in the solution.
Automatic Transaction Recording
The QuickBooks POS solution records transactions automatically to your QuickBooks accounting software. This eliminates errors caused by manual input and allows employees to concentrate on other tasks.
Additional Pro Highlights
30 day free trial
Ample payment plan options.
Integrates seamlessly into the QuickBooks ecosystem
Cons
Payment Processing is not included
Intuit Merchant Services is required to be paid in addition to the initial QuickBooksPOS cost. Even though you only had to pay once for QuickBooks POS, QuickBooks credit card processing is an entirely different bridge. It will cost you a certain percentage of any transactions your brand processes through it. When calculating your QuickBooks POS costs, make sure to include the Intuit payment processing transaction fee.
Pricey Lump-Sum Cost
No matter how you view it, QuickBooks POS has been voted the most expensive solution on the market. The Basic plan for QuickBooks Point of Sale will still be expensive. This is because the hardware is not included.
This sum must be paid at one time so your company will need to pay a lump-Sum capital immediately. This can be a major deal-breaker for small business.
QuickBooks Desktop Only Integration
The biggest disadvantage of purchasing the QuickBooks POS software is its desktop-based nature. You cannot access QuickBooks POS online. You can only access QuickBooks desktop POS software. The QuickBooks POS solution can only be integrated with the desktop accounting software.
Other Highlights
Email campaigns cannot be created
Mobile options are not available
Zero customer-facing user interface
QuickBooks Pricing
As we have already discussed in this QBPOS review. The solution comes with 3 POS software options, and the price is determined by hardware costs.
POS Basic
The plan normally costs $1200, but currently it is available at a $960 discount for a single purchase. It includes the functions described in the QuickBooks software section.
POS Pro
The plan normally costs $1700, but you can get it at a $1360 discount if you make a one-time payment. It includes the functions described in the QuickBooks software section.
POS Multi-store
The plan normally costs $1900, but the discount is $1520 for a single purchase. It also includes the functions described in the QuickBooks section.
Payments by Credit Card
You may have noticed that payment processing is not included in the QuickBooks software versions. It's an independent functionality that can be purchased separately.
Here is the payment plan for payment processing:
Pay as you go
Monthly Payment
Pay-as-you-go
The monthly cost of the pay-as you-go plan is $0 and your charges are based on the following percentages:
Swipe/Dip 2.7%
Swipe/Dip using PIN 1%
Transaction fee N/A
Monthly fee: $0
Keyed: 3.5%
Monthly Payment
With the following factors, the monthly payment options are $20/month.
Keyed 3.2%
Swipe/Dip 2.3%
Monthly fees are $19.95
Swipe/Dip using PIN 1%
Transaction fee 25c each
Popular Integrations for QuickBooks POS
QuickBooks Point of Sale can be integrated with the following systems and applications:
WooCommerce
Etsy
Amazon
BigCommerce
Bindo POS
Vend POS
QuickBooks accounting
QuickBooks Online
AccuPOS
Revel
Magneto
Who is it recommended for?
An excellent POS system must do more than just ring up sales. Even if it is just storing data and helping customers analyze sales, a great POS system should be able to keep track of inventory. Mobile and online components are key to the best POS systems.
QuickBooks POS is able to manage inventory and customer relationships with powerful tools. The Pro and Multi-store versions are more expensive, but they also offer employee management tools. However, e-commerce integration requires additional fees.
The above QuickBooks can be used for:
Quickbook Customers POS integrates naturally with QuickBooks, making it easy to manage comprehensive financial reports and accounting.
Physical Retail Stores: QuickBooks POS works on a separate computer and is not cloud-based. This makes it ideal for small shops and retailers with only one cash register.
Businesses with a Fixed Budget – Since QuickBooks is not a subscription service, users only need to pay once for the solution. Most cloud-based POS systems cost about 2 years. You get lifetime updates and upgrades.
Quiet QuickBooks POS is not for you
Businesses Looking for an Online POS System: The QuickBooks POS desktop program is a standalone. So, if you're searching for or prefer software-as-a-service (SaaS) you may want to check the top cloud-based POS systems.
Merchants with Primarily online Stores: The QuickBooks POS system offers an ecommerce integration, but it comes at an additional monthly cost. It will therefore be more affordable to choose a POS solution that supports e-commerce.
iPad Users – The QuickBooks POS Service is a desktop-based software. If the iPad is your choice, you might want to look into POS systems that work with it.
Organizations with Age Restricted Products: QuickBooks POS is not recommended for wineries, gas stations or liquor stores.
Conclusion
This would make it a great choice if you are a member of the QuickBooks ecosystem. The POS solution can be connected to the ecosystem which can make things a lot easier for you. Intuit QuickBooks Point of Sale is not as feature-rich as their competitors. It lacks the ability to sell mobile, a modern interface for customers, and more than a desktop-only integration.
The Verdict QuickBooksPOS is the best choice for those who use QuickBooks software. If you are willing to accept the limitations and costs associated with this standalone POS, it is a good choice.