Reading Time:
9
minutes
Despite the numerous ways businesses can invest in marketing today, email marketing remains one of the most effective options. Email allows you to communicate directly with your target audience, reaching them at work, at home, and on the go. You can use your email strategy to nurture customers and generate repeat sales with the right automated campaign.
Of course, managing all of the components of a whole email campaign on your own would be nearly tricky – especially as your company grows. Having the correct email marketing automation software in place is critical.
Sendinblue and SendGrid are two popular email marketing services that offer a variety of tools to help you alter your marketing efforts. Both of these tools are fantastic at driving sales and developing brand loyalty through sales funnels and templates.
But which is the most effective?
An Overview of Sendinblue vs. SendGrid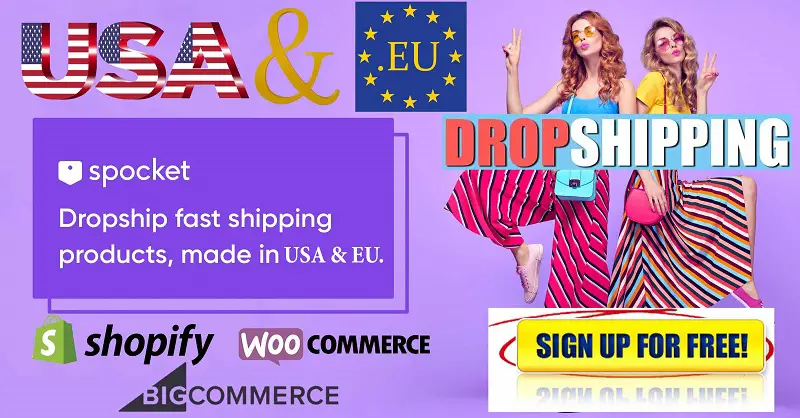 Sendinblue began as a low-cost email marketing business, but it has grown much more over the years. Sendinblue is now a full-fledged digital marketing platform, with features ranging from CRM to SMS marketing, SMTP relay, and even live chat customer service.
Sendinblue aims to connect with your customers as simple as possible and is suitable for transactional and promotional emails. There's A/B testing to help you get the best results, excellent customer service, and a slew of constantly improving functionality options.
Another popular service for those interested in email marketing is SendGrid.
Unlike Sendinblue, SendGrid remains primarily focused on email marketing.
This service is a little older than Sendinblue, and it works with companies like Uber and Spotify. This company provides email templates, a dedicated IP address, real-time reporting, and other services.
Pricing
Budget isn't the only factor to consider when selecting the best marketing solution. However, we all have pricing constraints that we must consider.
Fortunately, Sendinblue and SendGrid are both reasonably priced services.
Sendinblue has a long history of providing some of the most cost-effective marketing options available. To begin started, there's a free plan that allows you to send up to 300 emails every day and save an unlimited number of contacts.
Other options include:
Lite: $25 per month for 100,000 emails, no sending limit, email support, A/B testing, and extensive statistics access.
Premium: $65 a month gets you up to 1,000,000 emails, marketing automation, retargeting, Facebook ads, multi-user access, landing pages, and phone support.
Enterprise: (Quote only) includes everything in Premium plus bespoke email volumes, priority sending, 20+ landing pages, access for an additional 10 users, SSO SAML, Customer success management, priority support, etc.
When you thought Sendinblue's price structure was flexible, wait until you see what SendGrid offers. The email API SMTP plans are the first set of plans accessible. If you want access to delivery optimization tools, a template editor, statistics, ticket assistance, and more, these start at $0 per month. Up to 40,000 emails can be sent with the free plan. Aside from that, you have the following premium options:
Essential: $14.95 per month for 50,000 emails; for $29.95 per month, you can upgrade to 100,000 emails per month.
Pro: $89.95 per month includes up to 200,000 emails and a dedicated IP address. For more than 1.4 million emails, you can pay up to $749 per month.
Premier: If you're sending more than 1.5 million emails, you'll need to get a custom quote from SendGrid.
You can access plans for complete marketing email suite solutions in addition to Twilio SendGrid functionality via API technology. There's also a free option for design and code editing, segmentation, A/B testing, signup forms, automation, and other features.
Basic, which starts at $15 per month depending on how many emails you want to send, is one of the premium plans. For $200 per month, you can add 100,000 contacts to your account and get access to around 300,000 monthly emails.
Additional features, such as automation and dedicated IP addresses, are included in the Advanced package. You can get roughly $60 per month for up to 15,000 contacts and 50,000 emails. For 1 million emails or 200,000 contacts, the plan costs roughly $900 per month.
The cost of your SMTP access will be determined by the number of emails you intend to send. The cost of a marketing suite is determined by the number of contacts and emails you have.
Email Templates and Editing
If you want to get the most out of your email marketing solutions, you must be able to design visually appealing communications. You won't need to employ a professional designer to get the job done if you use a program like SendGrid or Sendinblue.
Around 200 responsive email templates are available through Sendinblue, and while some are more appealing than others, there are enough alternatives that you should be able to find something suitable to utilize. If you don't like the template right away, you can alter it using Sendinblue's drag-and-drop tool. This email builder is a little more straightforward than some market leaders, but it is incredibly user-friendly.
You can also preview your emails on a smartphone before sending them out with Sendinblue.
SendGrid takes a similar approach to emails and templates, offering a variety of free and paid choices. SendGrid's templates cover various types of emails, and several easy-to-use design tools allow you to customize everything to your needs.
You can create dynamic transactional emails that change to show your customers what they've purchased or find messages specifically for order receipts. This makes it simple to give your audience a professional experience right away.
SendGrid's design collection is continually expanding, and you can personalize them by adding your logo, copy, and brand colours. You can also save a template and use it repeatedly to keep a consistent image with your consumers.
SendGrid's email templates are all responsive, so you can rest assured that they'll look great on any smartphone screen.
Sendinblue vs SendGrid: Features
Sendinblue and SendGrid are pretty similar at their heart. They're both tools that help you connect with your target audience and, as a result, develop stronger bonds.
Sending and scheduling emails is the first thing you can do with each of these services. As you can see from the examples above, there are many templates to select from to get you started, and you can even alter them to your own.
SendGrid and Sendinblue are both excellent tools for sending email blasts quickly or on a timetable that you choose.
However, with Sendinblue, you have a little more flexibility in scheduling the emails you wish to send at the most convenient moment for you.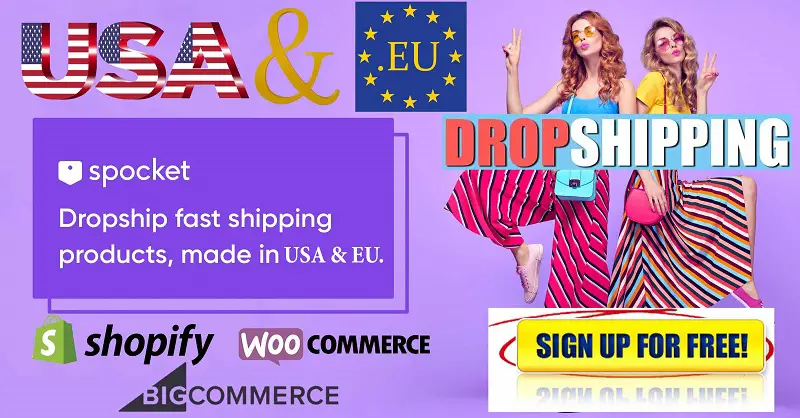 These solutions allow you to develop automatic email sequences that respond to your subscribers' behaviours and activities in terms of marketing automation. For example, subscribers who join up for your newsletters may be automatically triggered to get a welcome campaign.
Sendinblue's automation capabilities are a little more advanced than SendGrid's. Sendinblue provides a variety of marketing automation templates to help you get started as quickly as possible. You can copy and paste your content into an existing solution.
SendGrid has also implemented this feature. However, there aren't as many sequence templates to choose from as there are with SendGrid.
SendGrid has the following features:
Campaigns that are run automatically
Mobile-friendly templates
HTML editing or drag-and-drop
Recurring emails that are sent automatically
Series that are dependent on time
Analytics and reporting
Deliverability has been demonstrated.
IP addresses assigned to a single user
Marketing and transactional emails are within your control.
The entire email process is visible.
Features of Collaboration
Email history add-ons
Forms of registration and landing pages
Testing for spam and email
Email statistics are excellent.
Management of a list
SendinBlue has the following features:
Marketing via email
SMS advertising
A live chat feature is available.
Customer service tracking in CRM
Marketing automation is a term used to describe a
Targeted sending and segmentation
Emails for business transactions
Landing pages are a type of web page that is used
Forms of registration
Access to Facebook ads
Campaigns of retargeting
Reports on click-through and open rates
Heatmaps sent through email
A/B testing is the process of comparing two options.
Statistics in real-time
Time-to-send optimization
Access to APIs
Integrations and plugins
SendGrid and Sendinblue both have contact management and segmentation features, but Sendinblue also has its built-in CRM. Sendinblue allows you to import an unlimited number of contacts, whereas the pricing package determines SendGrid's functionality. Sendinblue should also give you access to more best-in-class segmentation.
Because Sendinblue gives you access to advanced data, you can tailor your client's experience based on their data and history. You can even shorten the time it takes to send a message.
Reporting and analytics
An email marketing tool's reporting and analytics feature help you make sure you're getting the most bang for your buck. SendGrid has a lot to offer on this front, including the ability to see the specific performance of each campaign and track campaign outcomes for up to 30 days. Basic reporting is available. However, it's only for the Sendinblue email campaign in question.
Sendinblue, on the other hand, provides outstanding A/B testing. You may study the influence of anything from your subject lines to your call to action buttons, email content, and the time you send your communications by testing your autoresponders and emails in various ways.
Suppose you have a little more money to spend on your Sendinblue campaigns. In that case, some of the higher packages include machine learning functionality that helps you figure out the optimal time to send messages to each person on your list.
Sendinblue also gives you access to several reporting options that are already incorporated into the program and can help you better understand how your campaigns are affecting your bottom line.
SendGrid also has many A/B testing features and an open integration with Google Analytics, which can aid with some applicable enhanced reporting. SendGrid's platform includes a variety of action-triggered and real-time statistics, such as the ability to receive spam reports, track sends, and manage link clicks.
You can also track consumer involvement by looking at the email platform, where they're from, and what device they prefer to read their emails on.
User Experience
Whether you choose Sendinblue, Mailchimp Mandrill, AWeber, or another service, the user experience will always be a top priority. It would help if you felt comfortable with the tools you have access to utilize fully.
Both Sendinblue and SendGrid strive to provide an exceptional experience.
Sendinblue is simple, regardless of how many emails you want to view. You can use your user interface to get DKIM information, eCommerce functionality, and transactional email tools.
Your dashboard homepage shows you what's going on with your data, and you can monitor the performance of your emails at any time. Sendinblue and SendGrid have you covered if you're concerned about the complexity of your email tools.
Another great feature of Sendinblue is how simple it is to add new contacts to your list while still adhering to CAN-SPAM guidelines. You can easily upload bulk CSV files and segment the people you want to reach through your email marketing campaigns to ensure a more effective outcome.
SendGrid is highly similar to Sendinblue in terms of user experience. You can quickly sign up for SendGrid and begin exploring its scalability. This email marketing software will inquire about the nature of your business to assist you in creating a Sender Identity.
The setup wizard lets you create a complete setup experience, including seller identity, verified account details, and marketing campaign assistance. If you're on a cheaper service, check your daily sending limit to see what features you have access to.
Although SendGrid is typically straightforward, there aren't many quick navigation choices to get you started. The drag-and-drop builder can be found in the marketing campaigns part of the "single send" option, which may be challenging to locate for some.
Another thing to remember is that SendGrid only has a few pre-built themes from which to choose. You can choose from these pre-built solutions or start from scratch once you've entered the email builder. After you've completed the signup authentication process, SendGrid will take a lot longer to get used to than Sendinblue.
Email transmission is straightforward enough, but creating your templates with the email editor is a little more difficult. It's more complicated than you'd imagine with other email service providers to find out how to use the fantastic capabilities offered for email design.
Sendinblue vs SendGrid Customer Support
Customer service may be the last thing on our minds when selecting an email infrastructure provider, but it's just as crucial as ease of use. You'd never require assistance with your emails, SPF, or SEO in a perfect world. However, marketers of all stripes require some support from time to time.
Whether you're looking into your ISP alternatives, enquiring about price plans, or simply learning more about how each SaaS service works, you'll need customer assistance.
On its own, Sendinblue is relatively simple to utilize. The Sendinblue pricing and user interface are straightforward to comprehend for newcomers, but there is a help center to assist you with topics like WordPress connection and creating your workflow. You can contact Sendinblue via email or instant chat if you need human assistance with things like the WYSIWYG editor or if you're having problems with your software's operation.
Unfortunately, dedicated support is only provided to individuals who have purchased the Enterprise pricing tier or higher.
SendGrid's website offers a dedicated support section where you can learn more about how to use your service. There's a selection of beginner-friendly troubleshooting articles and FAQs and a search bar where you can type your problem.
You should be able to send a support ticket that allows you access to live chat assistance, which is a service that is available at all times, depending on the type of subscription you choose for your SendGrid experience. In some situations, you can also request phone support, which is only available during the business's operating hours.
SendGrid's advanced assistance, like Sendinblue's, is reserved mainly for higher spending levels, which is one of the reasons for the site's poor customer service ratings. Keep in mind that you might be able to get some extra aid from the community by looking for help in online forums and social media pages.
Because both SendGrid and Sendinblue have many customers, finding out more about them is usually straightforward if you know where to search.
Conclusion
So, how do you choose between Sendinblue and SendGrid in the end? If you're searching for flexibility and scalability in your email marketing, these products are good options. Sendinblue, on the other hand, is far more inviting to beginners than SendGrid.
However, which solution you choose for your small business will largely be determined by your needs as a business owner. If you operate your own eCommerce business and a high-traffic website, you'll undoubtedly choose Sendinblue's extensive set of easy-to-use capabilities.
If you're a corporate organization with significant email volume and consistency requirements, SendGrid is more likely to meet your demands. You can also link your SendGrid account to your SaaS apps to access new transactional email alternatives.
If you're still unsure which tool is best for you after reading this comparison review, why not test both services' free trial versions? Both applications are available in free versions, albeit the feature sets are limited in any free trial. Keep in mind that until you upgrade, you may not be able to use some of the features available in any of these tools.