Reading Time:
7
minutes
What is a Shopify Domain Name?
A domain name is typically a URL or website address that Shopify users visit to find their online shops. Shopify users have easy access to their Domains section within their Shopify admin panel. A wholesale channel user will be able to access Domain settings for the wholesale store's domain page.
A primary domain is the first one customers see when they visit an online store. By default, that domain is your myshopify. It appears like storename.myshopify.com. This URL can be used by storeowners to log in to their stores.
Myshopify cannot be modified, but you can purchase or use a custom domain that you already have.
Why are Shopify eCommerce Online Store Domain Names Important
When opening e-commerce shops, store owners have the benefit of a brand or store name. The best asset for any business is its name. It allows you to distinguish your brand from others and also gives online shops the ability to create their own identity. In many ways, a wrong name can spell doom for a company. It can lead to a loss of hundreds of thousands or even millions.
It is essential to choose the correct name for your Shopify Domain Search. This is important when setting up an online e-commerce shop. This not only makes your brand stand out but it also helps you gain rapid acceptance from customers.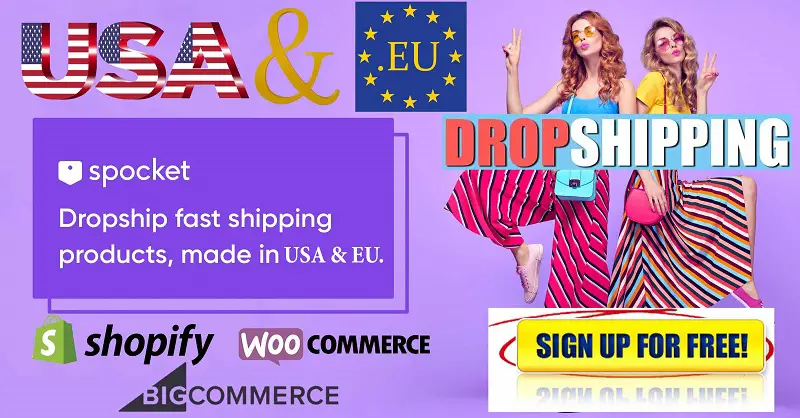 Your small business will gain credibility
You will be more trustworthy than other online businesses if your domain name reflects your brand and includes the correct extensions. Generic URLs are not good for inspiring trust in customers. It is important to make the right decision for your business's future. A domain name can reveal a lot about the owner. A domain name can tell you if you are willing or not to invest in your brand. Your products and services may also be considered low quality. These brands are often avoided by customers.
It Says That You Are Forward-Thinking
A domain name is a signal to the world that your company is making a mark in the next generation. It shows that your business is well-informed about the requirements required to establish a domain name. Although your domain name may be simple and short, it should be distinctive and appealing so you can drive more customers to your store.
It adds mobility to your internet presence
Owning a domain name is a way to make your own possibilities. We mean that you can transfer web hosts easily. You can also switch to your own server. You will need a new URL (web address) if you don't own a domain. This will impact the branding that you created via your original URL.
A domain name that is right can attract walk-in business
It is possible to find an easy-to-remember URL that you can type for your brand. This is crucial for Shopify's store for many reasons. You might need to spend some time choosing a domain name that reflects your brand's values and culture. You also have to ensure that your customers are able to connect with your domain. Your domain name should give clues to customers if your brand is about toys or makeup. You want to get the most out of the time and effort you've put into your brand. Avoid using slang words and words with multiple meanings. They can cause confusion among potential customers. You will lose business.
Create Your Brand
Your domain name will help you build your brand and make people more familiar with your business. You can make it easy for your customers and yourself to find you online by choosing a domain name that is similar to your company's name.
What is a Shopify Business Name Generator and How Does It Work?
Shopify Business name generator allows you to generate a keyword-based domain. Users can quickly generate names and check if it is still available. They can also reserve the name for their store. Shopify store owners have access to this free business name generator tool.
Shopify's business name generator allows you to instantly search for business names and check domain availability
Shopify's business name generator is an excellent tool to generate domain names for your businesses. To check the availability of domains, you will need a Shopify account.
It is easy to use, even if it's your first time using the tool. It generates a variety of names that you can choose from. Keep in mind that you won't find any changes if you use business types categories to perform a search. Shopify's business name generator generates approximately 100 domain names free of charge, giving you a lot of options during Shopify Domain Search.
How to Use Shopify's Domain Name Generator
Shopify accounts already registered can be used to generate a Shopify business name for free. This is great news for store owners looking for good domain names. This tool generates over 100 domain names for you. It only requires you to enter the keywords that you want to use in your domain. Shopify's name generator tool has been a great help to many users. It allows them to create unique names that will not only give their brand identity, but also allow them to drive more traffic.
Shopify Domain Name Generator: Why is it necessary?
There are many benefits to using the Domain Name Generator of Shopify. These are just a few:
Establish Your Ecommerce Store
Your business will benefit from a unique brand name. It conveys that you are trustworthy to customers.
Higher Search Ranking
Your e-commerce store will rank higher in search engines results when it is associated with the industry you work in.
Rule the Business Market
Your customers will quickly become familiar with your company if they have the right domain. Unique and attractive names are sure to grab attention from the very first time they hear them. You should choose the best from all.
What Does a Domain Name Cost?
Apart from the Shopify website development cost you can also purchase Shopify pricing options. These are available starting at USD 11 per year. The good news? Your e-commerce store's domain name is automatically set up. You retain ownership of your domain name even if the platform is closed. Shopify grants you a one-year registration for all domains purchased. If you want to keep your domain, you can renew it for another year.
How to Choose the Right Domain Extension
Consider these factors when choosing a domain name to host your e-commerce shop:
Your Site's purpose
Your website's purpose is the most important thing you should remember. The first thing you need to answer when you are creating a store, blog, or website is how you will earn your income. If you plan to open an online shop, then you should choose.com and.biz domain extensions. You can also go for.org if you're an organization.
Keep an eye on the local TLDs
You may already be aware of the importance of Shopify SEO to any business's online presence. When choosing a domain extension you might consider targeting specific geographic areas or the area you live in. There are over 200 country codes TLDs, so you can find the one that you need. The most common are.us in the United States, Canada and the United Kingdom.
Prioritize SEO
Search engine optimization is essential for businesses. You want to rank higher in search engine results. Although most online information will say that the.com extension is the best, it's not because it is the most popular.
How do I change the Shopify store name?
It is essential that the store's name be unique in order to make it stand out from other stores. This allows you to personalize your brand.
Your store name should be catchy and short so people can immediately relate to it and make it memorable. You can easily change the name of your Shopify store.
You can change the name of your store by going to the settings menu in the left-hand menu. After you have changed your name, make sure to save it.
Here are the Best Practices for Buying a Good Domain Name
How to Search the Best Keywords for Your Online Store
Consider the Customer's Point of View
Begin by identifying your target audience. After you have identified your target audience, you can put yourself in their shoes. Consider all the keywords that your potential customer might use to find answers. This will allow you to brainstorm multiple keywords, as well as long-tail keywords. You can think from the customer's point of view and explore all possible traffic sources to your site.
Keep an eye on your competitors
You must keep your eyes on your competitors to succeed and stay ahead. You can see what keywords they are targeting and what they are doing. This will give you a good idea of the search terms customers use when searching online.
Keywords for Long-Tail Keywords
Long-tail keywords and keyphrases are defined as two to three words per row. These keywords have a lower search volume. Because they are less competitive, they can help you attract more customers. Long-tail keywords can help your website rank high in search engine results.
Keyword Research Tools
Keyword research tools can be helpful when you're trying to find keywords with higher search volumes. These tools include Google Adwords and SEMRUSH.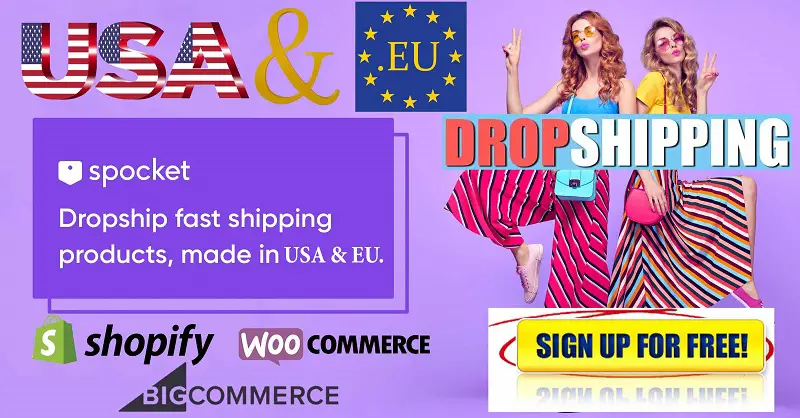 Analyse
After you have created a list, you should be monitoring and analysing the keywords. The keywords that are most popular and trending are the ones to choose.
Spell It Simple
Customers don't know how to search for the thing they are looking for. So they will type something like 'required product/service-online-city/region.' In order to appear in these and all other kinds of search results, you must keep your keywords simple and easy to spell. This is so that you can appear in search results even if customers use a combination of two or three keywords from your website. This can only happen if your website is easy to find and recommend to search engines for relevant results.
Choose something that sounds good
While your domain name is essential, it is equally important to use the correct keyword. It should be one that does the job and sounds good. Your domain name should not be generic. However, you want it to be unique.
Do not make it too long
Let's face it, no one likes a website URL that is too long or contains multiple symbols and characters. For every online store, a short domain is best. Customers tend to remember URLs with shorter URLs.
Make it easy to say
As we mentioned above, long URLs won't work. It is important to have easy-to-remember domain names for your online shop.
Don't Use Numbers Or Hyphens At Shopify Domain Name
Avoid using numbers or hyphens as your domain name. This can cause confusion for your customers. If you use these characters, they may forget your domain name or web address.
Do not abbreviate words
Avoid abbreviations. You will need a unique domain name. However, abbreviations are possible.
How do I register a domain with Shopify?
Shopify allows you to register and create a unique domain for your online ecommerce store. Shopify allows you to buy a domain name, transfer your current one or use the one you already have.
Do I need to buy a domain via Shopify or GoDaddy
Shopify seems to be a great platform on the market. Shopify can be used by all types of online stores. Shopify offers all the tools and features required for an e-commerce site to function fully.
GoDaddy, on the other hand is ideal for people who need to build a store quickly without having to deal in complicated sales tools.
Shopify gives you a website.
Shopify lets you create your own website and use the shopping cart to sell, ship, and manage all your products and services. Shopify allows store owners to access a user-friendly admin panel that allows them to add products, orders, and other data to their store.
Shopify gives you a free domain.
Shopify makes it easy to register a domain name and create it. You can purchase a new domain, or you can use an existing one.
What is the difference between a domain name and web hosting?
A domain name is similar to your home's address. Web hosting is where you store your stuff and furniture.
How do I change my Shopify domain name?
These are the steps to take when you want to change Shopify's domain name.
Log in to your Shopify account
Visit the Sales Channel
Click Online Store
Go to Domains.
Choose to Change the Primary Domain Link.
Select your new domain from this list
Click Save
How do you create an App with Shopify.
Two different approaches can be used to create apps for Shopify stores. You can create a Shopify app by using Shopify API. This allows you to add functionality to your store. You can also create a public Shopify App Store app and make revenue by selling it. Your app will be purchased by 80% of your clients.