Reading Time:
8
minutes
In our dropshipping series, we have written extensively on how to begin a dropshipping shop with AliExpress. But for newcomers, there is another extremely lucrative dropshipping alternative that gives dropshippers almost twice the income known as 'Print on Demand (POD)' dropshipping.
Currently, it has become so popular that there are now POD stores opening up everywhere. Most of them have grown so big that they make millions of dollars a year.
Print on Demand Dropshipping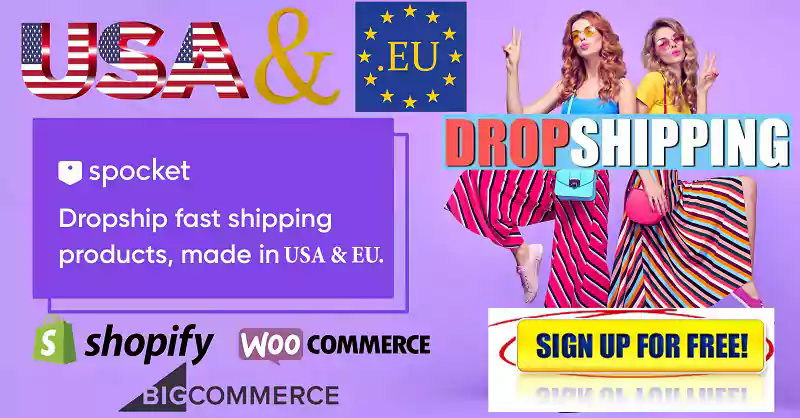 Let's see what dropshipping is for print on demand and how to start a demanding company.
What is Print on Demand (POD)?
Print on Demand (POD), in essential words, means custom design. The custom designs will apply to anything ranging from a pen to a car bumper. Even before the age of ecommerce, this industry had flourished, but the advent of ecommerce allowed anyone to start his/her ecommerce store with almost zero dollars.
Today, POD stores market their custom creations directly to consumers on items printed by suppliers. The idea is very similar to a dropshipping store where you sell Chinese manufacturers' goods, but more flexibility and fewer constraints are the benefits.
TeeSpring is the leading drop-shipping shop. It helps everyone to design a shirt and submit it to clients. TeeSpring retains a base price for the item and encourages the dropshippers to choose their price.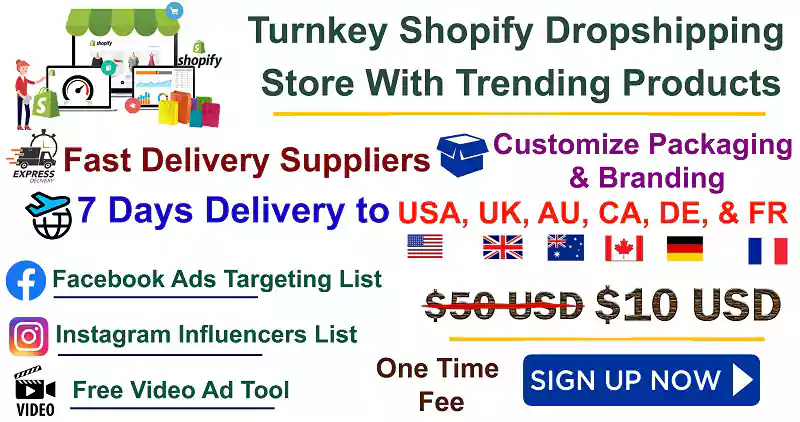 In reality, Print on Demand (POD) has been an enterprise of its own over the past five years, delivering custom-designed items to consumers around the world. Printed designs operate on nearly anything from T-shirts, books, and cell phones, but shirts, mobile covers, and pillow covers are the most sold.
Print On Demand Dropshipping: Pros & Cons
A print on demand (POD) company has its pros and cons and every other dropshipping company. Let's have a thorough conversation about them to see if we can get around them.
Pros of Print on Demand (POD) Dropshipping
Dropshipping Print on Demand (POD) is a perfect business model for writers, designers, and artists who want to launch their products or a side hustle. Here are a few main advantages currently offered by POD.
Sell Your Custom Products
When you sell your goods, nothing can top the feeling that you get. Designers were unable to do so a few years ago because a big challenge was identifying reputable suppliers and then engaging with them. They can now conveniently sell their designs on mobile covers, t-shirts, book covers, mugs, calendars, and many more products where custom printing is feasible, as print-on-demand platforms such as Printful, TeeSpring, and Zazzle are available.
Possibility of Custom Packaging
When you begin dropshipping custom designs to raise brand recognition, you can add your logo. This was how many dropshippers like RIPTApparel started to. In their platform, they began endorsing the designs of others and added their logo.
The shirts were delivered from a third party vendor. In a year, only from providing a website where artists sold their creations and held a fee for each sale, they made more than $100,000 per month.
Only the first step in creating a sustainable brand is a POD shop.
Simple as a side business to launch
As a side company, many print-on-demand dropshippers operate their companies. They hold day jobs to support their families, and they market creations across different POD channels in their spare time.
They started a POD company because it has a smaller entrance barrier and provides a lot of space for new styles and items to play with.
The Whole Process Automates
Another explanation why Dropshipping Print on Demand is better than the rest is that you can automate the whole process, from ads to designing. In reality, most on-demand print dropshippers use a daily spend of about $10 to try new t-shirt ideas, beginning with another concept if these designs fail to convert.
Cons of Print on Demand (POD) Dropshipping
To survive, all print on demand drop shipping stores needs ingenuity, flexibility, and hard work. Yet, in the long term, some pitfalls can become a nuisance. How to overcome them is here.
Expensive Shipping Costs
The POD dropshipping items are pricey, unlike AliExpress dropshipping, where you prefer to sell Chinese goods to clients. This is because the prototypes, which are feasible in other dropshipping business models, are hand-printed and not manufactured in bulk.
Workaround
Comparing the costs of multiple POD dropshipping sites is a solution. For instance, we found that TeeSpring and PrintFul charge a base fee of $11 for a single cover when offering custom mobile covers. However, Printify charges $9 for the same.
To get the best one that costs you the least money, you can check for more POD platforms and compare their prices.
Cutting your sales is another way to lower commodity prices. For starters, if you've kept a $5 profit on a commodity, reduce it to just $3. This would undoubtedly decrease your earnings, but more individuals will be willing to consume your goods, which mean more benefit from economies of scale.
Need to Have Strong Design Skills
One downside of a POD dropshipping organization is that it requires the right expertise in architecture. People are not just purchasing some T-shirts; they are shopping for styles that appeal to their everyday routines. This 'butcher t-shirt' layout, for example, sold more than 1,000 orders within minutes. The owner of the print on demand store mainly targeted butchers as the concept resonates with them. It is essential for these shirts to be appealing, well made, and make people buy on an impulse.
Demands Creativity and Resources
For every POD business, one challenge is that you can't quickly find winning goods. Some goods can often work well, but they will not be sustainable. Therefore, for new ones, you have to begin testing. This would take more time since you're not going to design the shirts yourself and more money because sound designers are difficult to find for a limited price.
Even if you outsource your work before the final design gets made, there is a chance that you will need tons of revisions.
Low Barrier to Entry = Tough Competition
One advantage, or if you call it a disadvantage for a POD company, is its low entry barrier. You're going to think, why is it a disadvantage when you can start for a small price? The explanation is clear because there is a low barrier to entry and they will become your rivals, those who are just like you, looking for a company to start, will also start this business. Therefore, you'll have to do something that people haven't seen to stand out. Anything revolutionary!
Only remember how many consumers, thousands of people, use TeeSpring to market their goods! There are opponents of yours. People, who sell t-shirt designs using Printify, Printful, and even dropshippers from AliExpress, are also the rivals.
Print on Demand vs. AliExpress Dropshipping vs. Amazon FBA
To learn how they vary from each other, let's compare Print on Demand Dropshipping to two other top ecommerce business models.
Print on Demand Dropshipping
Dropshipping Print on Demand requires that you have your designs to sell online. An e-commerce POD platform such as TeeSpring, Printify, or Printful is needed. The POD Company has a low entry barrier, but the competition is tough. A POD company is limited to only a few customizable items, but profit margins are high. If you have a committed customer base, you can quickly scale up this kind of business model.
AliExpress Dropshipping
AliExpress dropshipping is a dropshipping business model where you sell while maintaining a profit, products available on AliExpress through your store. This company is so successful because suppliers of AliExpress do not directly market their products to users, so dropshippers do that for them while maintaining a profit.
A cat-paw locket available for $1 + $3 for ePacket shipping on AliExpress, for example, is usually sold for $10 on free shipping sites such as Wish and Bluecrate. So, even if the product is advertised for $3 by dropshippers, they still keep a $3 profit on a single product.
In simple terms, we refer to this type of business model as 'arbitrage.' Real estate agents arbitrate because they sell products for a higher price while maintaining a profit. For dropshipping, we can use the same term because sellers are copying the same notion. On social media or Google ads, dropshippers selling AliExpress or Chinese products typically promote them.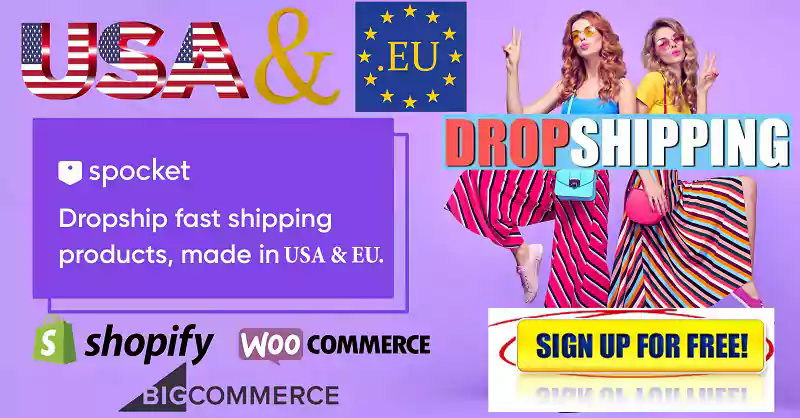 Fulfillment by Amazon (FBA)
Fulfillment by Amazon (FBA) is a business model where you use its excellent service to sell your products on Amazon. The FBA system allows you to send your goods to the Amazon warehouse, pack and deliver the goods to customers. The majority of FBA professionals use this business model to rack up millions.
The strategy is straightforward:
Through China, they import highly purchase-worthy goods
They then send these goods to Amazon warehouses, where they are eligible for Amazon prime products.
On Amazon listing pages, they then sponsor their products and optimize Amazon descriptions to rank higher.
The FBA model has a high barrier to entry, and these companies require the purchase and sale of bulk, something a POD store owner cannot easily handle.
Common Misconceptions about Print on Demand (POD) Dropshipping Business
Here are some common misconceptions spread all over the internet about POD companies.
Misconception #1: A lot of upfront cost is required for print on demand
You can start a dropshipping business with zero dollars for Print on Demand. When they get one or two sales, most POD dropshippers begin with zero dollars and only scale. That's why we've added a disadvantage to printing on demand stores, i.e., their low entry barrier.
Misconception #2: Print on Demand Products Don't Sell Well
It's not a misconception here. If you have low-quality products, they will certainly not bring you the money you need. Well, if you are selling sub-standard products, why would someone buy them?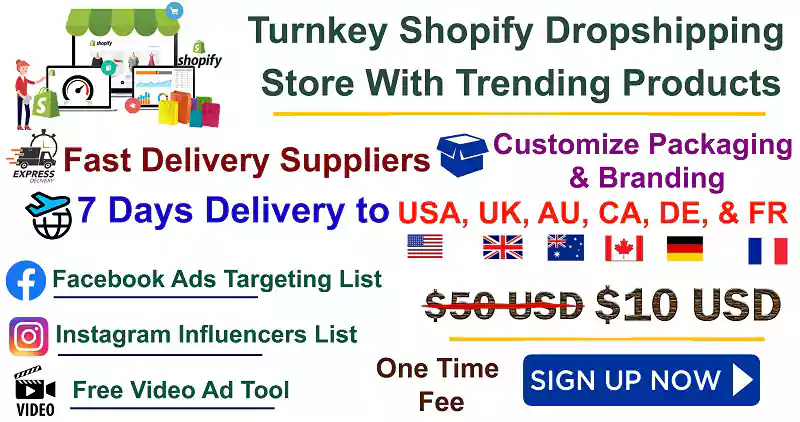 Misconception #3: Chances of Failing in a POD business are high
If you don't do a feasibility study, the probability of failure in any company is high. In fact, for various reasons, every nine of 10 companies fail. You can read more about POD statistics in our Business Failure Report Dropshipping.
Misconception #4: You need to be a graphic designer to start
This is not true again. Many POD dropshippers know nothing about the design of graphics. They saw a market gap and began promoting their plans through advertising on Facebook. By just printing quotes on his shirts, one POD dropshipper even started. Thus far, he has earned over $100k.
Market Potential of a Print on Demand Business
Therefore, as a 'Print on Demand (POD)' business model is still in its infancy stage, not much complete information is available. But the printing industry as a whole is growing annually by 16 percent. Combine that; we can get a pretty good idea about its future development with the ecommerce growth data, which aims to reach a $3.5 trillion cap this year. In fact, in the last six months alone, top POD platforms such as Printify have seen obscene growth just because of the sheer demand for POD platforms.
Best Countries to Market POD
In almost all countries, POD dropshipping is regular. But as a dropshipper, you need to hit individual nations with high per capita incomes. The majority of dropshipping experts sell their POD goods because they have a strong per capita and a mature online market in the US, UK, Canada, Australia, New Zealand.
Keep the following variables in mind when choosing the countries to aim for POD.
Buying Power
Find out what is the per capita income in those countries. The US, UK, Switzerland, and many others, for example, have strong purchasing power. So, with your POD ads, you should shortlist them.
Population
Today search which of these nations has a more significant population, if a country has only a few million people like Norway living in it, you will not quickly scale up your POD Company in that region.
Ad Budget
Finally, by ads in various countries, compare the ad spending prices. Actually, at about $5-$8 per mouse, America has the highest budget costs. At $2 in Canada and Australia, the rate is much lower. Before choosing the country for the selling of your goods, compare these.
Shipping Charges
Finally, for each country, compare the shipping costs. You can find the delivery prices on their pages using a product like TeeSpring or Printify.
Finalize the country for targeting advertisers after taking into account the factors listed above.
Expert Views on Print on Demand Dropshipping
Consistency is everything
The reason we were so popular in selling POD goods was through emphasis and continuity," Ronnie McKenzie, an affiliate marketer, says."
Ultimate Words!
Only note, nothing is worse than a chance wasted. Also, to be easy to launch, print on demand drop shipping companies need zero investment and are also easier to scale. In comparison, the pros of a POD organization outweigh the cons, as per our study.
As the e-commerce market continues to expand, POD companies give someone wanting to start a side gig a good chance but are hesitant to risk hard-earned investment.
A POD dropshipping company's advantage is that you can only lose a tiny portion of the money you used for promoting and developing the items, even though your shop struggles. But, later on, the experience you appear to get in the process would be useful to launch a good shop. You're able to get the best out of this chance and start printing on demand today.