Reading Time:
8
minutes
It is a very famous idea that Dropshipping high-ticket products is more beneficial than products which are low ticket. According to us this is not a good idea for new Dropshippers. There are many exceptions to it and we will tell you about that too.
Why beginners should not do high-ticket products Dropshipping?
The best and one of the most common ways to Dropship low cost items to AliExpress is by building a Shopify Dropshipping store and running Facebook ads for your products. There are different strategies to Dropship low cost items to AliExpress as well. You can supply high-ticket products from Dropshippers based in the USA instead of supplying products from Chinese platforms like AliExpress. For example, you can open a furniture store and sell products like chairs, table, etc. on it. You price your products in the cost between $100 to $1000.
Now let's compare the profit you can get by selling a wolf mug and a Kayak boat. You can sell a Kayak for $2000 easily and get 30% profit margin on it which means your total profit is $600. Whereas, by selling a wolf mug for $10 at the profit margin of 30%, you will only get $3 as your profit. To get as much profit as you get by selling one Kayak boat, you will need to sell 200 mugs which is a time taking task.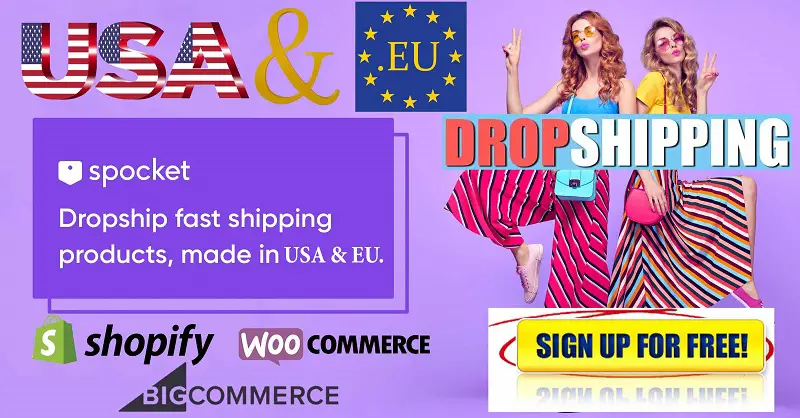 According to us this example is unfair for two reasons. First reason being when you Dropship through AliExpress you should have up sales, cross sales and repeat by from the follow up marketing. So, will at least get more than $3 per sale. The second reason is that its very expensive to ship the wolf mug. It will cost you at least $15. Let's say we are selling this mug for $15 and we make profit of $3 per sale. Here we will ponder upon the question if the smarter way to make $600 dollars profit by making just one sale or selling 200 mugs? Some people may find it easy to make just one single sale than 200. People will think of 200 sales as a lot big process. Psychologically we all might feel the same because our brain makes us think so.
So, if you decide to sell the mug for 10 dollars. The cost of the mug will be around $20 but you put the mug at $10. You can opt two tricks to increase your sale. List the $10 mug at $20 dollar and mention 50% off or $10 off on it. This will give you highest conversion. If you say your product is at 50% off it will give you higher conversion than your product being sold at $10 off, the reason being that number 50 is greater than the umber 10. 50% seems like a bigger discount.
So, when you hear 200 sales and on the other hand you hear 1 sale then psychologically you feel that 200 is such a big number and it will be easier to make 1 sale than 200. However, it's not true. For the beginners it will be easier to make 200 sales of those mugs or any low-ticket item. It is easy to make 200 sales of low-ticket items for a beginner than to make 10 sales of high-ticket items.
A lot of people come up with a question that why would people purchase items that belong to AliExpress from your Shopify store. The answer is simply that you have to make people buy from your store. You should sell very catchy products on your store which can hold attention of your audience. When people see these products for as much as 50% off then they will definitely buy from your store. Who doesn't want to buy a super cool product which available with such amazing discount? Most people will buy such tempting product without even thinking.
Right way to do AliExpress Dropshipping:
One of the most convenient method to sell your products on your Dropshipping store is to sell products that people don't even know they need because they didn't know that these products existed. You must sell products about which people feel that they want these products right at that moment.
Wrong way to do AliExpress Dropshipping:
Selling mainstream products is the wrong way to do AliExpress Dropshipping. For example, if you want to sell a Spatula on your store no one is going to buy it. Spatula's are available everywhere and at much cheaper rates than a Dropshipping store. Also, they can get it earlier if they buy it from a local Walmart.
High-ticket items face the same problem. Most of the high-ticket products are costly. For example, if you decide to sell a boat it will cost a good amount of money. There are so many expenses that are involved. Spending $500 to $1000 is a big deal for most of the people. It requires a lot of preparation to sell a boat. Most of the people who want to buy a boat must already have a boat and know that what they want exactly. No one will buy such costly product out of impulse. People are very conscious when they are buying high-ticket products. They do a lot of google research about which store would be best to buy such products from. So, when they do the Google research, they will come across your competitors and most of your competitors are big brands.
Tips and tricks:
Competing with big brands is not an impossible task but it will always be difficult. There are a few things that you need to keep in mind:
1 – Build up a trust between you and your customers
It is a big deal for most of the people out there to spend $1000 on a high-ticket product like a boat. There is a lot of risk involved in it. Even if your store offers good return policies no one wants to go for a trouble of shipping back such products. People will not take a risk of buying these items from a new or non-trusted store. You need to build a trust in people that if they buy something from your store, they will get that item in a good quality and there will be no need of return. If you can build an enough trust in the consumer that they can blindly buy high-ticket products from your store than you are good to go.
2 – You will need to send people through a sales funner
When people are buying low cost items, they don't tend to compare those items with your competitors. So, you don't have to worry about competitors. You don't have to prove your audience that your item is the best item but all you have to do is to attract them with catchy products. When you are selling low-ticket products, you don't have to worry about competitors.
Selling high-ticket products will get you a lot of competitors. You will have to convince your customers that your product is the best. Also, you will have to focus on how your Shopify store looks like. You can get away with having a basic Shopify store.
3 – Have a lot of start-up money set aside
You can't just have a basic Shopify store if you want to build a lot of trust with your customers. It will take a lot of time and money in the store creation process. You need a lot of expenditure on ads on Facebook and Google when you are selling high-ticket products. When you get a sale you still have to buy that particular product. For example, if you are supplying a product from the USA, it will take a lot of money to do that.
You will at least need a $1000 for it. You will eventually get $2000 that the customer pays for the product but that money doesn't come instantly. If you are using platforms likes PayPal or Stripes, it will take weeks for the payment to reach you. So, you need hundreds of dollars already with you so that you can send the product to your customer instantly.
It seems easy to sell 1 product than 200 for most of the people however, the truth is that you need more skills, more money and more experience to get started. There is a lot of risk involved in starting a high-ticket store too.
The Reality of High Ticket Dropshipping
It is very easy to look upon people who are successfully Dropshipping High-ticket products on their stores but a very few know the reality behind this and how much takes to go through the whole process. Dropshipping is not a bed of roses but a long road to walk on. Dropshipping of high-ticket products take a lot of efforts which involve skills, money and time. People who are successful Dropshippers today didn't become successful overnight. However, most of these Dropshippers and Gurus don't stop glorifying the whole process without really talking about the realities and the beginning. People who want to build a high-ticket Dropshipping store after coming to home from work or apart from their side business, they must know what all they have to go through.
We will talk about the realities that you will face when your get into this business model. There are people who even worked for as much as 18 hours per day to get what they have today. People work like crazy to grow their store. You need to have a proper routine and need to wake up early in order to give extra time to your business. Honestly speaking you will need to treat this business as your baby and take care of it and make it grow. People who are involved in Dropshipping should have Dropshipping all the time in their minds. You will have to set goals and get everything done within the pre-decided time. However, don't forget to maintain a balance between your professional and personal life. A lot of people leave their jobs and get involved in Dropshipping for full-time. However, they need to make sure that it is worth the risk and this what they want in life. Some people also go for this business along with their studies so, they have to give a lot of extra efforts.
Dropshipping business is the best place to be if you have entrepreneurial tendencies and you are not afraid of challenges. Every single minute you spend on your business is going to affect your business in some or the other way.  If you are working and trying to pursue your Dropshipping store at once then you can outsource little bit of your income into your business. You can also outsource a lot of work through your budget.
Dropshipping business which it seems so is not so easy and the success doesn't come to early. Don't expect to be that underdog who will earn so much to money to roam around in cars and go on vacations and stuff like that. One thing that you really need to keep in mind that you are not going to make money very quickly. It takes a lot of time to actually earn good income. Don't expect that you will be a millionaire in one year.
Dropshipping business is indeed a tough and long road but don't forget all the good things about it. You hardly need any money to start the business, it is very hands-off and scalable in nature. Also, it is one of the most successful business models these days. All you have to do is to adopt a proper formula to start off this business. Put the model in and trust the process to pursue the business. These tips have paid off for so many people out there.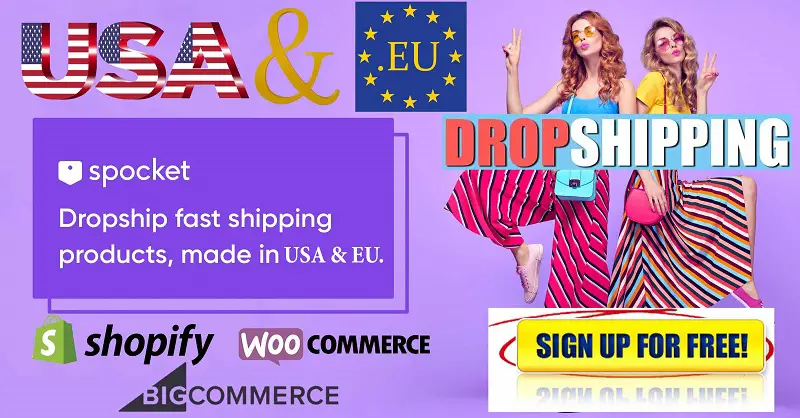 The realities of high-ticket Dropshippjng are not only concerned with the negative aspects. They consist of the positive factors too. The fact that your business is going to grow will give you a lot of optimism. You can scale so many products and grow your store. There are so many learning opportunities involved in this business. You will get to learn about platforms like Google, things like coding and its terminologies, map policies, suppliers, how to survive the competition in the market, different strategies to sell a product, customer service skills, pre-sale and post-sale follow ups. You also learn how to make budgets, pre-determine your growth, learn about policies regarding setting up your business and making plans. Dropshipping is basically a business where you you have opportunity to de everything.
You basically build a momentum for your life. Even if you don't success at first or don't succeed at all at least you have started a business of your own with your own efforts and skills, you made some money out of it and have learned so many things which you can apply for the rest of your life. You build a lot of knowledge, experience and a confidence out of this business. It will also propel you to start your new ventures at it will connect you to different levels of suppliers, advertising etc. All the things that you learn from this business will culminate into a great experience. You can utilise all the skills that you have learnt in this business in other ventures.
High-ticket Dropshipping is a very low cost and an efficient way to start your business. You can get it run relatively quickly and even if you fail you can remove yourself from the whole equation and involve yourself in some other venture. If you work on two business at once you might get income from both of them which is a great deal. You need to keep in mind that high-ticket Dropshipping doesn't come easy but if you really want to work hard then you can grow your business very efficiently.