Reading Time:
6
minutes
We are pleased to present the ultimate WordPress Newspaper theme review.
The Newspaper WordPress theme is undoubtedly the most popular theme that tagDiv has created and made available. It has been a popular theme for quite some time and is highly recommended for those who plan to create news, magazines, blogs, and multi-purpose websites.
It has amazing features, but also retains the simplicity users love in a theme. It allows you to create articles and blog posts quickly and can also be used to build professional-looking news websites.
This article will cover all you need to know about Newspaper themes, including their features, pricing, pros and cons, as well as the pros and limitations.
Let's get started.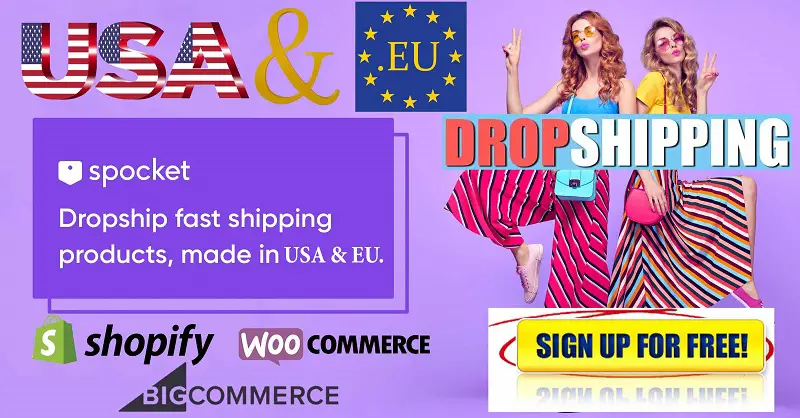 Newspaper Theme Review: Everything You Need to Know About It
The Newspaper theme was created by tagDiv and is available for purchase on the ThemeForest marketplace. The Newspaper theme is a powerful and elegant theme that can manage large amounts of content. It combines elegance, grace, and power with versatility.
Both advanced WordPress users as well as beginners can use the Newspaper theme ( though some may find it a little technical). This theme is great for reviewing, magazine, newspaper and blogging. It supports YouTube videos, as well as mobile-friendly features like responsive, retina, and AMP-ready layer.
It's GDPR compliant and easy to use. Newspaper is a next-generation theme that can be used to manage the content of websites related to cryptocurrency, food and fashion.
It offers a simple WordPress interface that allows you to create everything seamlessly. The Newspaper theme's primary goal is to make it easy for you to create your website. Your stories can be told however you like without needing to know a single line code.
You can also explore dozens of demos (120+), and have the best one loaded within minutes. These professionally designed and developed demo websites can be used to satisfy professional tastes. With the help of pre-built demos, users are able to create websites that cater to a specific audience.
You can also personalize your website with the tagDiv Cloud Library. This amazing technology gives you access to a huge collection of pre-made sections, elements and colors. Drag-and-drop your designs, then modify it on your frontend as you wish.
It is easy to use and saves you time. The Newspaper theme integrates well with social media platforms such as Instagram and bbpress forum, as well as plugins like WooCommerce ( an online shopping plugin for WordPress), WPML, and WPbakery Page Builder.
The Newspaper theme uses the best SEO practices and supports responsive Google ads. It is Gutenberg and WordPress-5.4 compatible. It's also compatible with Chrome, Opera and Safari as well as Internet Explorer, Firefox, Edge, and Internet explorer.
The original theme was created by tagDiv in September 2013. It is constantly updated and improved upon.
Highlights of Primary Features
Below are the main features of the newspaper theme.
Captivating post styles featuring more than 1300+ post templates. This toolkit includes everything you need to broadcast, show and write as well as a complete toolkit for publishing.
TagDiv's cloud library offers tons of professionally created category templates that can be customized.
Many header styles have been created specifically for branding.
You can access over 120+ demo designs already built in tagDiv's cloud collection.
Numerous pre-built pages that can be accessed in a few clicks
Incredible 10 large grids Flex box to ensure visitors can see all the valuable content on your site in one glance
It is powered by the tagDiv Composer customizable web page builder for your front end.
Pre-designed blocks which eliminate the need for a web designer.
This mobile theme automatically adapts to mobile viewing and adjusts your pages and content accordingly.
One-click author page templates
TagDiv Custom Gallery for Picture Collection.
Image lightbox effect
The user-friendly interface is combined with the mobile menu that can be customized for registration and login.
Widget for an Ad Box
A widget for author boxes that displays your author list sorted by their name or number of posts.
Video playlist functionality with autoplay support
There are over 100 demos that can be installed in one click on a variety of topics, including tech, music and architecture.
A built-in translation panel that supports more than 90 languages
News-ticker. A "trending now" block, for example, helps display breaking news and grabs visitors' attention.
Sticky menu for devices that have small screens
A user-friendly theme panel that offers all-in-one functionality.
You can speed up the loading of posts and use smooth scrolling features to increase time spent on your site.
For striking results, you can combine elements.
Smart sidebar that adjusts to accommodate any number of widgets, screen sizes, or elements.
TagDiv Opt In Builder is used to build subscription lists and add content lockers so subscribers can only see certain content
Analyse in-depth of each feature
Let's take a closer look at the main features of this theme.
tagDiv eShop Builder
The Newspaper theme brings new functionality to WooCommerce. It includes more than 27 new drag and drop elements that can be used in your online store. These functionalities include unlimited shop layouts, 27+ WooCommerce shortcodes and advanced product filters that will help your customers find the products they are looking for. There are also 8 modern pre-built websites that can be customized, lightweight and flexible.
Header Manager
The website header is the first thing that visitors see on your site. It displays the core purpose of your website. This is why the Newspaper theme created a new, exciting and unique way to personalize and customize your header via the front-end header manager.
This function allows users create unique headers that can be customized for every page of their website. After making your choice, you can also import pre-designed header templates from the tagDiv Cloud Library.
These are the customization areas that you can access from the header manager window:
Sticky menu
Main Menu
Sticky mobile menu
Mobile menu
Click on any section to get a preview of how it will look on your site. You can also use the header live search functionality to instantly perform keyword searches and gain instant access to different pages on your website's content. This feature allows you to create a search form seamlessly and personalize the results displayed.
You can also use the Newspaper theme to create your mobile header with ease using the header manager function. There are tons of mobile-relevant items available. A small icon on the mobile screen opens a list with all available menu items. The mobile version also has a live search option, just as the desktop.
The Newspaper theme also features a horizontal mobile menu, which ensures your website looks the same on every device.
Sidebars with Smart Design
You can create sidebars on your website with the Newspaper theme. Smart sidebars can be controlled by the smart feature. This allows you to create sidebars that are associated with specific categories of content on your platform.
When users read an article in a particular category, they will see both the sidebar and the widget. This feature can be used to create a sidebar that has tons of travel-related content and add travel-related ads. When a user scrolls through a travel article for example, they will see relevant links, content and offers in the sidebar.
This will increase the likelihood of your audience engaging with your platform's sidebar. It will also help you increase conversions.
Smartlist Builder
Publishing lists and collections on your platform can be a great way to draw new readers. It also makes it easy for users to digest the content. The Newspaper theme has a built-in feature that lets you create a list. To find the best layout for your list content, you can use the tagDiv Library to browse the pre-built templates.
There are many options to publish this type of content on your platform, whether you use the smart list generator or the pre-built template. This theme can be used to create long, single-page layouts or multi-page lists that encourage users to click through.
Custom Page Builder via tagDiv Composer
The Newspaper theme also has a tagDiv Composer page builder tool. This tool was also created by the same company who created the Newspaper theme. TagDiv Composer, a WordPress content editor tool, is what you need.
TagDiv Composer was created with the goal of creating unique content layouts for magazines websites, news sites and blogs. This is a great tool for creating strong visual appeal in your content. This will not only help you attract visitors' attention, but it will also allow you to present your ideas in new and exciting ways.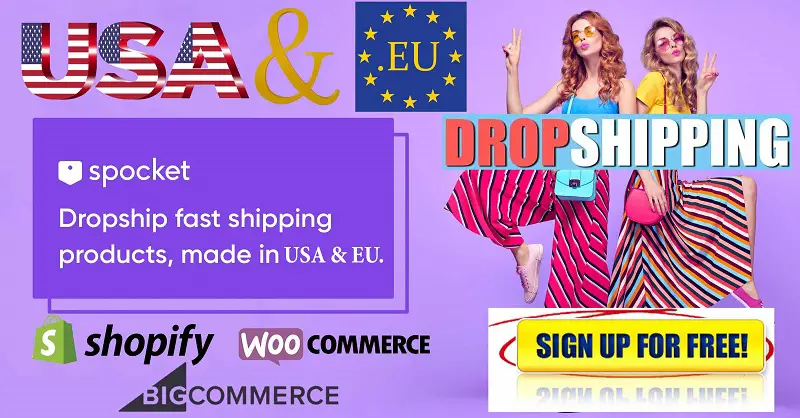 TagDiv Composer allows you to customize and create everything from the top. From the header to the pages, elements, templates and posts, through to the footer.
Pricing
This theme can be purchased on ThemeForest, as we have already discussed in our WordPress newspaper theme review. A regular license costs $59 and includes lifetime access to all the latest themes as well as 6 months support. An additional $17.63 can extend the support period to 12 months. This option is worth considering if you need someone to contact in the event of any issues with your website after the 6-month access period ends.
Pros & Cons
This newspaper theme is amazing, but every product has its own pros and cons. Let's take a look at these:
Pros
Rapid performance
Optimized via tagDiv AMP plugin for mobile.
Custom page builder via tagDiv Composer.
Modern and clean design.
It is flexible and simple to use
Customization by live.
The theme is constantly updated and improved.
It doesn't require any code, as it uses a drag and drop editor.
It also includes a valuable selection of third-party plug-ins.
Everything you need can be created from the front-end.
There are no restrictions on the number of ads spots that can be monetized.
Social media is a great tool
It integrates with most popular and essential tools.
Excellent support (24 hour support, email, video tutorials, documentation)
There are hundreds of pre-built elements, blocks, templates and other elements.
9 premium plugins have been added.
Cons
To use the Newspaper theme correctly, you may need some technical knowledge.
Basic bloggers and beginners can be overwhelmed by the sheer number of options and features available.
For support to be granted, payment must be made for 12 months.
Conclusion
The Newspaper theme has been praised for its ability to be used as a magazine, blog, news website, and eCommerce platform. It will take a lot of effort and time to build a news WordPress blog. This is where the Newspaper theme can help you. It will save you lots of time and effort.
The Newspaper theme is a great option for quickly creating unique websites. It features many pre-built responsive templates and designs. They can also be integrated with major tools seamlessly.
The Verdict – Overall, the Newspaper theme can be used for a variety of purposes and is highly-reliable. It is the best choice for anyone working in the publishing and eCommerce industry.