Reading Time:
8
minutes
WooCommerce is a well-known tool for eCommerce sales. WooCommerce is a plug-in to WordPress, the most popular CMS in the world. It makes it easy to build your own sales platform. WooCommerce is an open-source solution. This means that there are some additional challenges.
A hosting provider is required if you want to use open-source technology such as WooCommerce. If you are familiar with open-source software, this is something you may have already encountered. It can be difficult to choose the right hosting option for your website if you are new to web design.
There are many providers and plans available. A dedicated WooCommerce hosting platform is often a better choice than basic hosting. You can create your store by simply clicking a few buttons. This is what you need to know when choosing WooCommerce hosting provider.
WooCommerce Hosting: A Dedicated Provider
To start selling eCommerce products online, you don't necessarily need to use a WooCommerce hosting service. Any hosting provider can be a good starting point. WooCommerce hosting has the advantage of being able to handle basic features such as website setup, maintenance, and security options. This strategy allows you to focus on growing your store rather than worrying about the initial creation.
WooCommerce dedicated hosting often comes with an automated WooCommerce and WordPress setup. Just click a button and you can immediately get to work growing your store. You can also access daily backups of your data to safeguard it, enhanced security to protect user information, and support staff that are experts in WooCommerce.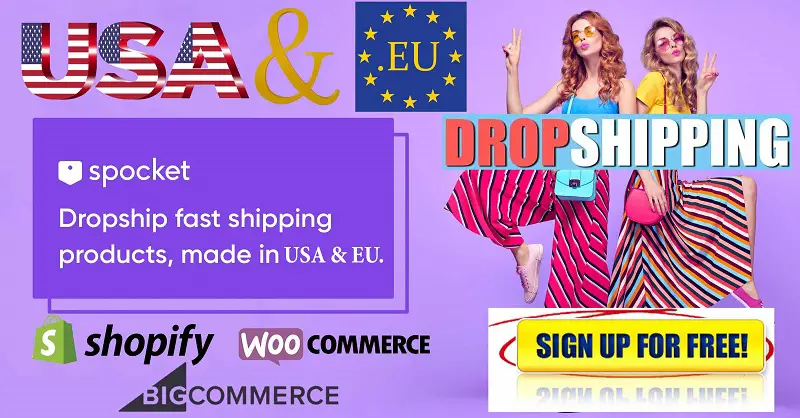 You don't need a WooCommerce solution if you select a hosting provider that doesn't offer it. Follow the instructions to set up your system.
Today we will be focusing on hosting options with WooCommerce-specific features. Let's get started.
SiteGround is a popular dedicated hosting provider. It offers WordPress and other CMS solutions, such as Magento. SiteGround is a popular choice because it is reliable, simple to use, and offers many options to explore. The pricing is clear and easy to understand, as well as the ability to install WooCommerce automatically.
These WooCommerce-specific plans are easy to use and include security features, reliability, and speed. You get WooCommerce and the storefront theme immediately, along with an SSL certificate (Let's Encrypt), to ease shoppers minds about information security. You get a CDN integrated to speed up loading times and PCI compliant servers.
Site ground also offers professional support and guidance by an expert team. Higher priced tiers include additional features such as caching and free backup restores. For beginners, setting up a WooCommerce store is easy. However, the control panel can be a bit confusing in certain cases.
Pros
Increased availability and uptime
All users can benefit from high-speed web hosting
Easy-to-use, intuitive environment
WooCommerce shopping cart and WooCommerce instant installation
SSL and caching support
Unlimited traffic
Cons
There are limitations in the cheapest plan
Migration to the professional sector can be costly
Pricing
SiteGround's WooCommerce packages are priced at $6.99 per month for the StartUp option and $14.99 for GoGeek. The smallest package includes up to 10GB storage and 500MB database support. Prices up to 40GB can be purchased with a 1000MB database.
Security
SiteGround's WooCommerce hosting service is a top choice for security. It comes with isolated accounts and SSL encryption to protect you and your customers. Access PCI compliance can be accessed, as well as two-factor authentication for accounts.
It can be difficult to find the perfect hosting provider with the right hosting plans and bandwidth allowance. WP Engine is a top-rated hosting company for WooCommerce hosting because it focuses on WordPress solutions.
WP Engine can host high-traffic websites with many requirements. The product comes with many features that will protect your online shop. You get free access to Genesis Framework, which is great for theme optimization. You get a free SSL certificate and integrated CDN technology.
You can test any changes you make to your ecommerce store in a safe environment before they go live. WP Engine has its own dashboard that is independent of cPanel. This allows you to quickly perform a variety of important actions.
WP Engine is the best choice if you are looking for a WordPress-specific hosting solution that offers fast loading times and minimal hassles for beginners.
Pros
Managed hosting for WordPress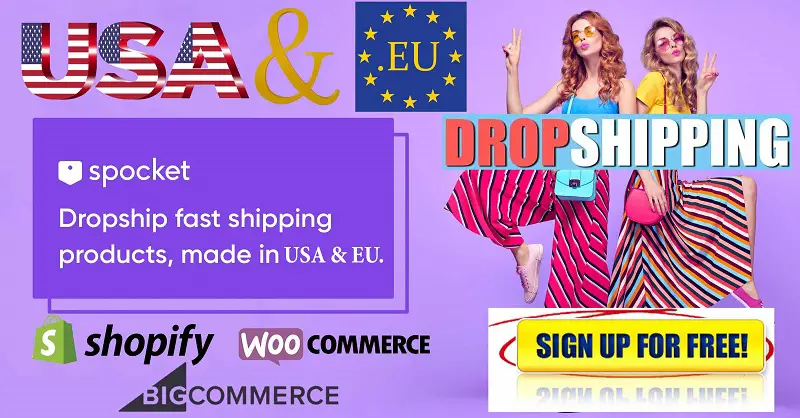 Support from experts
Automated website updates
Trial for 60 Days
Many staging options available for testing changes
Included are development environments
Data backup and restore free of charge
Evercache allows faster loading
Cons
Some plugins don't work
Do you have to adhere to visitor limits?
Pricing
Prices for hosting your WordPress website with WP Engine start at $20 per monthly and go up depending on how many visits you receive. If you have any special requirements, you can also access custom plans to your ecommerce platform.
Security
WP Engine promises to protect your website with regular updates. This will prevent bad code from affecting your website's performance. WordPress encourages plugin developers to follow certain security standards. There are also security restrictions for themes. Bad actors are blocked automatically and all user data is encrypted.
DreamHost is another well-respected managed web hosting provider that excels in WordPress. DreamHost offers dedicated plans that will take care of your WordPress website. You can also run your WooCommerce store with separate plans.
If you are looking for WordPress hosting solutions, DreamHost is a great choice. WooCommerce and Storefront themes are included in the service from the moment you start. You also have server-side protection against traffic spikes, slow site speeds and hacking attempts. VaultPress backups automatically safeguard your store's data and allow you to have more disk space.
Jetpack Professional plugin is free. This is a great bonus as Jetpack is an extremely popular tool to improve store performance. You can get authenticated customer logins and downtime monitoring. Shipping rate instant calculations are also included. The dedicated Dreamhost Concierge supports up to three calls per month. You also get a free SSL certificate for the first year and a free domain name.
Pros
High availability and uptime
A powerful range of cloud and global information centers
Amazing support and security
For beginners, affordable
High speed and excellent performance
Privacy included with domains
Cons
It can take a lot of learning
A little more expensive than some
Pricing
Although Dreamhost is expensive for newbies, it offers a lot of value. The cheapest DreamPress package costs $16.95 per monthly on the yearly plans. This is a savings of around 17% This package includes 30GB SSD storage and support for up 100k monthly visitors. DreamPress Plus is available for $23.95 for 300k visitors and DreamPress Pro at $71.95 per Month for 1 million monthly users.
Security
DreamHost is known for its security. You have many options to protect your visitors. These include SSL certification and dedicated customer service. There are also malware removal tools and products to protect domain privacy and encryption. Hosting firewall support is also available.
Kinsta is a premium managed WordPress web hosting service powered by Google Cloud. This solution offers exceptional scalability and is great for WooCommerce and other open-source solutions. Kinsta is optimized for eCommerce solutions such as WooCommerce and has a high level of scalability. Your dashboard includes a WooCommerce auto-installer in one click.
Kicksta offers a variety of backup options for WooCommerce. This is a particularly impressive feature. You can have automatic backups every 24-hours, manual backups with one-click restore, environmental backups and add-ons to increase your options. Kinsta's isolated software container technology allows you to assign resources to each site container according to your needs.
You can easily install a free SSL like many other WooCommerce solutions. You can also upload your custom SSL certificates and get 24-hour support. Each site is monitored for uptime with 720 checks per day. There are also great hacker and malware removal options. You don't need plugins to enable fast caching.
Pros
High quality privacy and security measures
Many optional extras and add-ons available
WooCommerce beginners find it easy to use
Amazing range of backups
High quality design and excellent uptime
Automated security monitoring and uptime verification
Cons
It can be quite expensive
Pricing
Kinsta has many pricing options available for WooCommerce hosting solutions. Kinsta tiers are a little more expensive than other options, starting at $30 per month and moving up to the Enterprise level. The team recommends that you start on the Business 1 plan or higher unless your WooCommerce site is very low traffic. Optional add-ons can be purchased.
Security
Kinsta's security is the most important thing. To ensure consistent uptime, the company monitors WordPress hosting servers passively. With ongoing security strategies, the team prevents malicious code from getting into the network. You can also get Geolocation blocking, DDoS protection and an encrypted system.
GoDaddy is another product that's well-known for providing all the features bloggers and store owners require. It supports all types of hosting. All packages include everything you need, from professional email accounts to support for your content delivery network and more.
GoDaddy is a high performance hosting provider that can load your websites quickly regardless of your small business requirements. You have two options: you can either use GoDaddy to host your WordPress site as a dedicated WordPress host or share hosting plans. It is simple to set up and use. SEO is built-in.
GoDaddy is a very scalable hosting provider, offering a lot of server resources when you are ready to take your site to the next stage. GoDaddy is a fast hosting provider with great global averages for all sizes of companies. Although the packages are varied, they all include automatic software and security updates as well as 99.9% uptime guarantee and an easy-to-use migration tool. The latest PHP 7 version is also included.
Pros
Amazing uptime guarantee
CDN boost to speed up loading times
Great business email service for free
Drag-and-drop functionality and pre-built sites
One-click migration tool
PHP 7 included
Temporary domain name included
Cons
Renewals result in price increases
There are no caching options available to increase speed
Pricing
GoDaddy offers a variety of WordPress hosting packages. The price for a monthly start is only $6.99, with many additional bonuses available. GoDaddy offers custom domain names, SSL certificates, 24/7 support, and a variety of other benefits. You can also get unlimited access to social media platforms and SEO with a more costly hosting plan.
Security
Each website plan from GoDaddy comes with a dedicated SSL certificate and firewalls that will support your business. Regardless of whether you choose SFTP access, WordPress software will automatically upgrade and security options are always available. The latest versions of plugins and themes will be available to you. You can also get malware scanning and an annual site cleaning service.
Nexcess is one of the most well-known hosting options. It offers everything you need, from dedicated support for WordPress or Magento to cloud hosting. Managed WordPress hosting gives you access to many valuable features, such as a built in CDN and instant scaling to meet your visitor numbers. Premium plugins are also available.
On-demand performance testing checks the site's speed to ensure that you are ready for maximum performance. ConvertPro and cart abandonment technology are also supported. You can also create custom order tables to decrease query loads and increase capacity. There are many plans available.
Nexcess is a popular choice for beginners due to its excellent customer support. It boasts a 99.9% uptime, and staff are always available to assist you if you have questions about the performance of your site. Easy migration is possible, as well as a variety of security features and team support.
Pros
WooCommerce Hosting
Access to CDN and caching
Great customer support
Performance compliant with PCI
High speed and uptime
Expert guidance and automatic scaling
Amazing functionality
Cons
Higher than other alternatives
Pricing
Nexcess by Liquid Web is slightly more expensive than other WooCommerce hosting companies. If you buy a year, Nexcess starts at $12.67 per monthly for WooCommerce hosting. If you are looking to grow, you can upgrade to Enterprise solutions starting at $666 per monthly.
Security
Nexcess offers a variety of security features including automatic updates and encryption to protect customer's payment transactions. You can have PCI compliance to protect your customer's information, as well as proactive security systems.
How to Choose the Best Managed WooCommerce Hosting
It can be difficult to choose the right WooCommerce hosting company, especially when there are so many terms and names to consider. Apart from choosing among companies such as Bluehost, digitalocean, and hostgator you will also need to know about Cloudflare CDN and GIT developer frameworks. You also need to be familiar with IP address options and concepts like NGINX and WP-CLI.
As a beginner, it's easy for you to become overwhelmed.
There are many WordPress hosting companies that can help you set up your store. They offer a money back guarantee and support for all traffic levels. There's something for everyone, whether you want something compatible with Google Cloud Platform or a support team that is responsive to your needs.
When you are looking for the best service, don't forget to look at all options and find the one that is right for your needs.