Reading Time:
8
minutes
This post is for people who are merely looking for How to Dropship on Facebook Marketplace & Groups Free. How to use Facebook for Dropshipping, Dropshipping on Facebook, Dropshipping on Facebook Marketplace, Dropshipping on Facebook Groups, How to start, do and test Dropshipping on Facebook, Dropshipping on Facebook Marketplace.
Many individuals question or experience concerns about using the first big standard social media: Facebook, to get consumers, to market their goods, products or services.
I'll tell you the secret recipe for using Facebook for dropshipping operations, and from years of experience (especially in this article).
By the way, and promise, in this blog, you will find your situation. You will learn secret recipes for something with or without ads for Dropshipping, how to use social media to attract your first clients.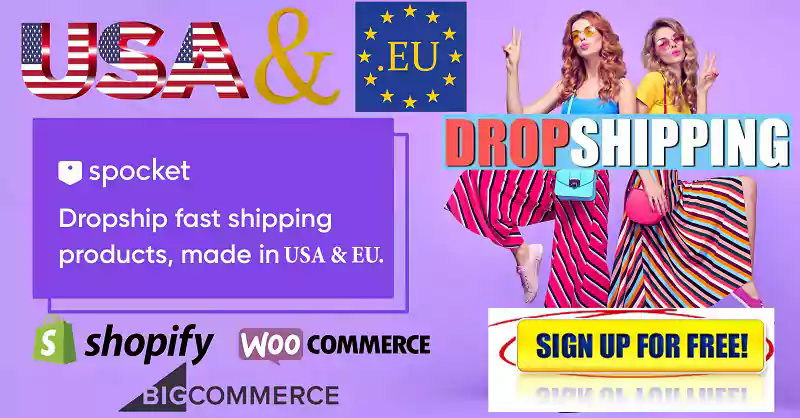 How to sell without direct advertising strategies and how to use Facebook to make a living space not as a time-wasting place, but as making more money without any hard skills. Without any significant research, without any large budgets (from $0 to $100k budgets), so we're talking about all sorts of needs and situations here.
The 6 Steps Formula for Dropshipping (Step-by-Step) using Facebook:
The Preparation:
The 6 Steps Formula: Facebook Marketplace & Groups Free Dropship (Step-by-Step) (The Preparation): 
Download the best, clear and accurate multimedia files (photos, videos, checklists,): You can find them from the page of your supplier item or the reviews of the people using the thing.
Collect brief details about the product: attributes, pros, cons, in a separate file.
Create a new product page in your store: (this will work if you have your website store, eBay marketplace store, or you can use your Facebook store created from your fan page even though you don't have a store.)
To persuade your new buyers, write some marketing messages: they will be included in the definition of your future shares.
And Join specific groups: Where your ideal customer leaves (if you have an organic and free marketing strategy).
To benefit from many features, join Facebook Business (if you have a paid marketing strategy): like professional Ads Manager, audience insights, easy management of multi-stores and pages…
a. Tips & Tricks for Dropshipping on Facebook groups strategy: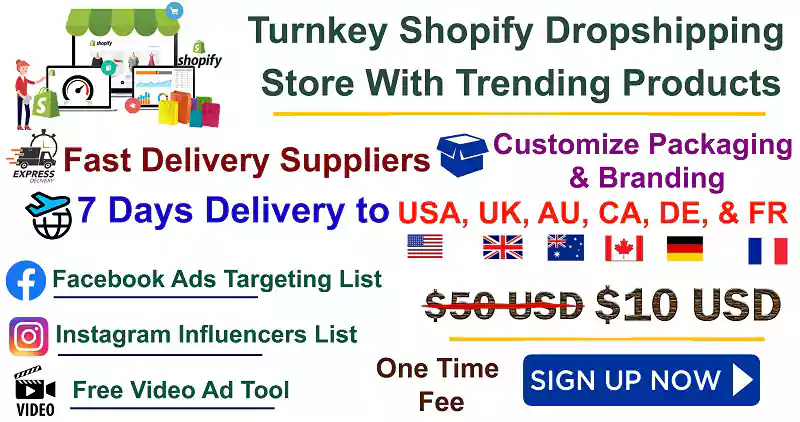 Join groups of competitors: to see how people react there,
Join Groups with your profile account, but also through your fan page,
Add individuals from the classes of your competitors: this helps you to get in ahead of your desired and future client,
Using multiple active accounts not to violate the laws of Facebook,…
b. Tips & Tricks for Dropshipping with Facebook ads strategy:
The key is to learn how to create advertisements for Facebook ads and how to cut costs.
Checking several ad copies is the secret to discovering low-cost, best-performing promotions.
These quick steps are the planning for your Facebook ads for your store and operation in Dropshipping.
But after we've generated the simple stuff and values, now is the time to catch clients, get publicity, get the audience conscious.
How to start, How to Dropship on Facebook Marketplace & Groups
Here we follow the approach you will take as your formula to get your Dropshipping shop operation first, fresh and more clients.
You should follow these steps below:
How to use Facebook Groups on Dropshipping (the new tune Formula) (the new tune Formula)
The Direct Method: Dropshipping from Facebook groups:
The direct approach entails marketing goods directly to your targeted groups, causing objects, products, and resources to be exchanged.
In this case, the solution it gives, the problem it fixes a list of its characteristics and functionality, and the price you render will be noted explicitly from your messages and posts.
Upload copies of your ad: images and videos are featuring an exceptional deal and/or a clear explanation.
In several groups inside your goal, share it.
Respond with questioning and posted by individuals.
Tips & Tricks for Dropshipping on Facebook groups:
Don't abuse your sharing's,
Don't regard groups on Facebook as aliens, use them as a regular human activity,
Differentiate the calls,
Test multiple communications and multimedia: use images, videos or GIFs separately,
Test different types of posts: carousel images, stores, polling,…
Review of the posts run and which do not,
Contact individuals involved in your piece,
Give any promotional presents, free things, vouchers for a discount,
"Sales" is not the most significant target, and you're trying to handle people's computers, not human beings.
Focus on solutions that deliver your product, not on costs,
Do your prospective customers any urgency to encourage them to respond quickly,
If community rules do not approve, do not exchange links: this will make your client come to you to know more details),…
The Indirect Method: Dropshipping on Facebook groups:
This unique strategy is going to:
Prevents you from pursuing the client,
And let him come to you instead.
This is another unique advantage: it encourages you to build:
Develop a long term approach,
Build an audience and fans,
Grab organic traffic for the future: any time you deliver a new product, to keep you from doing the job,
Develop a brand that will help you scale up the potential empire of your company and clients.
The 7 Measures to dropship using Facebook Groups:
Out of the box thought,
Keep your correspondence insightful, not advertising,
Material on how to overcome the challenges that the product tackles,
Create different forms of content: images, messages, videos, etc.
Make stuff for How-To,
Respond, post, answer,
Analyze, react and edit your blueprint/strategy regularly.
Tricks & Tips to do and Not to do for Facebook Groups Dropshipping's indirect method :
Out of the box thought,
Don't sell; instead, aid,
Allow the content brand new,
Produce material from multiple viewpoints,
It's effortless to get this kind of material with the How-To content (follow steps below)
It's quick to get enticing material and How-To content:
From online guides and blog posts, you can generate content about using your product and how it solves problems.
The material of other video guides can be summarized into easily edited video capsules,
In brief written checklists, you can also restart blog and vlog posts (people love this)
Dropship on Facebook Marketplace (Free & Paid) – #1 Secret Formula Facebook Marketplace is my best, fast and hidden way to get customers from Facebook free. Why?
1- Facebook Marketplace is the way the latest or old Dropshipping advertisers will and should do.
Owing to the immense flow of traffic there,
Visitors to the Facebook marketplace are the same users on the Facebook website or app: because it is part of a website/app group,
The sort of clientele that circulates is involved in purchasing products,
Customers are warm and mindful of shopping there and have the opportunity to shop,
Facebook has an excellent framework for targeting: it targets the right goods for the best clients.
The Facebook Marketplace runs locally: you can target your immediate area or other regions as well.
Without a particular or required store, Facebook Marketplace works,
Facebook Marketplace operates with negotiation: you send your things, tell them to people and message you directly as customers in Facebook Messenger. They could insist that rates be negotiated, so get ready for that.
What is Facebook Marketplace?
The Marketplace was presented by Facebook in 2016 and rapidly ended up being a popular platform to offer products to regional purchasers. Compared to Craigslist, Facebook Marketplace is a much safer and more easy to use platform to utilize when offering in your area.
Now, Facebook even more sets itself apart from Craigslist by enabling qualified sellers to provide across the country shipping for items in specific classifications– supplying them with a much bigger consumer base than local-only sellers.
How big? Well, Facebook itself has a tremendous 2.8 billion month-to-month active users, with an approximated 800 million Marketplace users every month.
Because of its origins as a regional buy/sell platform, people tend to consider the Marketplace as a clearinghouse for people's utilized or undesirable family products. However its shipping abilities suggest it's likewise fantastic for retail arbitrage– the practice of purchasing sought-after items from a store and reselling them online at a greater cost.
If you're not familiar with the Marketplace, spend some time to take a look around and see the kinds of items offered. Like eBay or Craigslist, you can buy and sell almost anything you can think about– from vehicles to sofas, computer game, furnishings, and more.
Who should sell on Facebook Marketplace?
The short answer is: anybody! Facebook Marketplace is for people who have additional things they wish to eliminate, however it's likewise for business owners, ecommerce services, Amazon sellers, woodworkers, handmade artists, brick-and-mortar shops– you understand.
In fact, seller methods do not vary all that much in between Facebook and other platforms like Amazon and eBay.
Unlike other ecommerce or reselling markets, Facebook charges absolutely no charges to note your products if you offer them in your area. If a consumer positions an order for shipping, the seller is just charged 5% of the price. The low overhead makes listing items on Facebook a no-brainer for brand-new or knowledgeable ecommerce sellers.
What do you require to begin selling on Facebook?
All you require to begin selling on Facebook Marketplace is an active Facebook account. It's actually that easy! If you wish to provide shipping on your listings, you require to take the additional action to enter your payment and shipping info.
The 11 Steps & How to do dropshipping on Facebook Marketplace :
Go to the Facebook app,
Go to the hand of The Marketplace (category),
Click 'Sell'
Select your product form (item, job…)
Write a product title,
Choose obvious images,
Choose an area for you,
Select the product group,
Tipping the price of your product,
In the overview block, write features and descriptions,
Wait for messages and press "Submit" (as soon as possible on the same day)
a. Tips & Tricks on Dropshipping on Facebook Marketplace:
a1- What to do if you don't get contacted in the next 24 or 48h :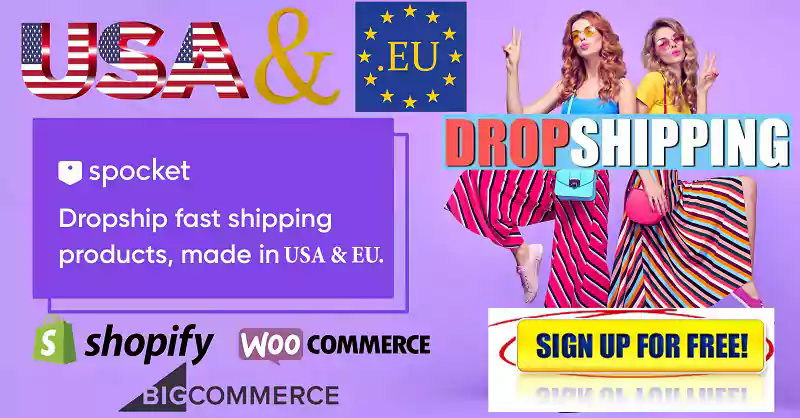 Use other images to relist the items,
Hey. P.S. The duplicated images are quickly identified by Facebook robots, so try modifying or resizing them with a new nomination,
Shift the product's proper type,
Relist the item in the region of the new city,
a2- What to do if you get contacted by many customers:
Chatting for them,
Get them more trusting and relaxed,
To excel in the purchasing decision, always ask them open questions,
If they are asking you, give them coupons,
Pay them low fees for delivery,
Offer them the shipment time details precisely,
Give them more and more data and in particular, more actual images (you can take them from your supplier item page or their photo reviews, also ask past customers to give you photos)
Ask them to validate the order: by calling you or by using WhatsApp to reach you,
Ask them for the shipping information required: name, exact address, phone number,…
a3- What to do if you want to scale your Dropshipping business in Facebook Marketplace:
Four things To scale your Dropshipping on Facebook Marketplace, you have to do this:
List more variations of your item and more,
New products from other categories are listed,
Testing new sectors, new types, new things,
Promoting your listing: Facebook makes it easier to advertise and launch advertisements to attract unique and more focused individuals.
Innovative marketing ideas for Facebook Marketplace
Offer free local delivery
Numerous consumers do not wish to leave their home to go get products, particularly for things like heavy furnishings. Deal totally free regional shipment within a variety that's practical for you, and you'll improve your conversions.
Take excellent pictures
I understand this seems like a no-brainer, however you would not think the number of listings on Facebook I encounter that have dull, inadequately lit, or blurred images. Take a while to ensure your images are crisp, clear, and well lit. If you do not consist of great pictures in your listing, you can wager people will request for some.
For taking terrific Facebook Marketplace images, you can obtain suggestions from Amazon sellers. Take a look at our guide to item and way of life photography and finest practices for Amazon item images to find out more.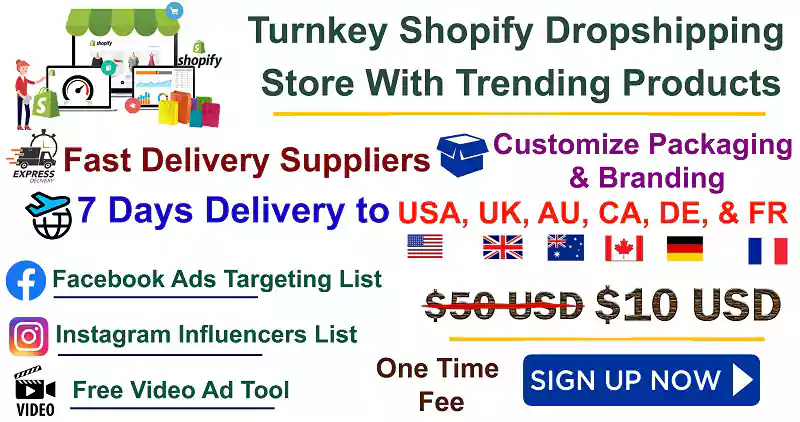 Keep in mind, clients need to know precisely what they're going to get, so make certain to consist of premium photos drawn from various angles, close-ups of cosmetic mistakes, and way of life images revealing the item in use.
Post your listing in regional selling groups
I discussed this in Step 4, however I wish to discuss it once again. Putting your items right in front of regional clients is constantly handy.
Bear in mind that if you publish a listing in among these buyer/seller groups, people can discuss your post This can be great or bad. If you're reselling a product for a significantly inflated rate, you risk acquiring some dissatisfied remarks.
On the other hand, if the group is relatively active, your listing will get instant attention.
Renew your post
If your item has actually not offered yet and has actually been noted for a minimum of 7 days, you can restore your listing. This will "bump" your listing back to the top of the outcomes– totally free. As more sellers note brand-new items, your listing will be pushed back down the list.
To do this, go to the Marketplace, click "Your Account," then "Your Listings."
Discover your listing and click the 3-dot icon in the listing thumbnail. In the drop-down menu that appears, there will be a choice to restore your listing.