Reading Time:
10
minutes
There is a very common question that comes to the mind of every Dropshipper is that "Does $5 Facebook ad still work for Shopify Dropshipping?" The answer is definitely a "Yes". However, in order to utilize that $5 ad for Shopify Dropshipping, you must keep many other things in mind. This article will tell you how to utilize $5 Facebook ad to bring your Dropshipping business on the verge of success.
Does $5 Facebook ad for Shopify Dropshipping really work?
The question whether $5 Facebook ad can still work for Shopify Dropshipping is very common. We get to hear this question on a daily basis. The reliability of $5 Facebook ad was not questioned a few years back. However, with the increasing development of advertising media and modes of business, people tend to rely less on $5 Facebook ad. A few years back, there was so much that you could do with $5 Facebook ad. You could do wonders to your Shopify Dropshipping through it.
A few years ago, the competition Facebook ads were relatively less than it is today. People were dependent less on Facebook ads for the promotion of their business. There were not many Dropshipping companies which used $5 Facebook ads for their business. Facebook used to optimize that $5 ad well enough.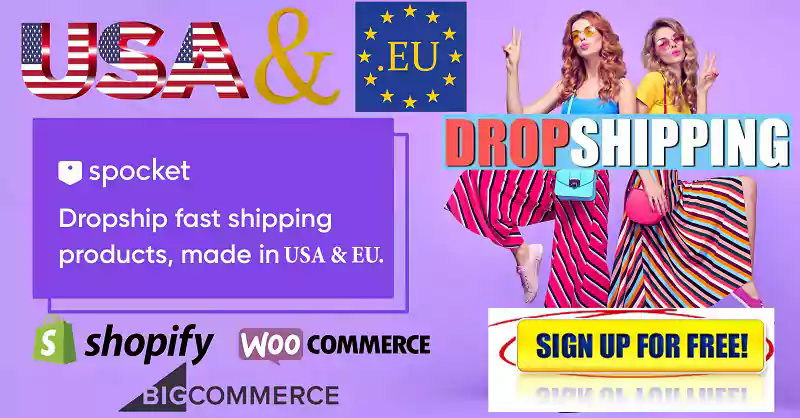 But the scenario has somewhat changed now. You need more money than $5 for typical purchase conversions or a add to cart. The situation is kind of problematic now as $5 is not enough money to work for a period of whole 24 hours. Facebook has changed the way it optimizes $5 for Facebook ads.
The way Facebook uses that $5 is a lot different now. $5 is not enough to stretch your ad for whole 24 hours. Imagine your ad displaying in a region at 4 a.m. in the morning. No one is going to click on your ad as that is the time when people usually sleep. The other case is Facebook doesn't have enough skin to recognize geographical factors and time to optimize $5 for Facebook ads.
Facebook is not providing full 24-hour testing and you might lose customers who could buy your products say 8'o clock in the morning or 10'o clock in the night. So, what you need is to get Facebook optimize your ads in the best possible way.
In this article, we will tell you the ways in which you can still use that $5 Facebook ad for typical purchase conversions.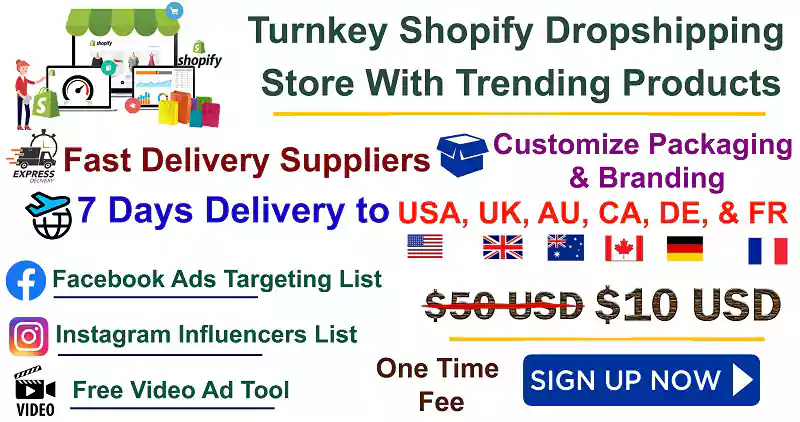 The first thing that you need to keep in mind is that $5 Facebook ads work great for PPE ads. If you are dealing with engagement ads, you don't need more than $5. Also, you just need a period of one or two days to work on your ads.
If you deal with ads, you must take a step ahead and boost social proof or anything that you are doing. Five dollars is enough to perform such tasks. Also, five dollars is enough for ads for one day.
Run Engagements:
The first thing that you need to do is to run engagements for any new product from your Dropshipping business. Spending five dollars a day is a must for the better optimization of your ad. Let it run for one day. Five dollars per day is enough budget to spend on your business and spending this much actually works. By spending five dollars a day you can get following things:
It will provide a Social Proof.
It will give an adequate push to your ads on Facebook and Instagram. This is done by considering the fact that which product will do good on Instagram and which ad will be better for Facebook. The initial intelligence decides whether to push that ad on Facebook or Instagram.
You should always consider a very important point that the 80 percent budget of some ads might go towards Instagram while other 20 percent go towards Facebook or vice versa. Or budget might be spent 90 percent on Facebook and 10 percent on Instagram. This happens because ads of certain products do well on Instagram and ads of other products do well on Facebook.
We suggest to Keep Facebook and Instagram together instead of keeping them apart because of the incredible intelligence of your pixel. The initial intelligence already decides that which platform is better for a certain product and optimizes the budget accordingly.
Providing a $5 PPE ad enables the initial intelligence to know whether the ad should be pushed more towards Instagram or Facebook. However, one thing that you need to keep in mind is that with a $5-dollar PPE ad you will get amazing social proof and you can know whether your product has a potential or not. In case you get a cost of 20 cents per engagement instead of 1 cent, it's not a good sign.
So, by following the above way you can use $5 Facebook ad in your Dropshipping Business.
Use $5 Facebook Ads for Duplicating:
You can use $5 Facebook Ads for Duplicating. This duplicating works best when you have a look a like audience. The first thing that you need to do is to do a good research on the audience that you are targeting. If you have look a like audience, go ahead and duplicate that a few times. For example, if you are testing a 1 to 5 percent or even 1 to 10 percent, you should duplicate approximately 3 to 5 times with 5 dollars each time.
The next thing that you need to do is to choose the winners after 2 to 4 days. You might have 3 out of the 5 products at least in case you have decent products. The last thing that you need to do is to Scale them up vertically. This is one of the coolest ways to scale a little bit horizontally by using $5 Facebook ads and look like audience.
It is to be noted that you must focus on the geography of the audience that you are targeting. Build enough data and try to target the similar kind of audience. For example, if you are choosing the United States. Choose a decent winning product and make a look like audience. We suggest you do 1 to 10 percent or 1 to 5 percent.
Take that 1 to 10 percent and duplicate it a few times at 5 dollars a day and scale up the winners. There are also other ways in which you can use $5 Facebook ads and look a like audience many times. You can test multiple percentages like 1 to 7 percent or 1 to 2 percent or whatsoever and duplicate them multiple times with 5 dollars a day.
However, this way is little expensive as you are doing it for one country. Whereas you can easily do 50 dollars or more per day but if you have a winning product, you are definitely gaining you money back through your Dropshipping business.
Adopt a strategy with conversions ads:
In order to grow your Dropshipping business with $5 Facebook ads, you must understand the importance of spending more than five dollars a day for typical conversions ads. As we have already discussed above that five dollars a day is not enough for testing products with the conversion. For example, if you start with the five dollars PPE ad, you must move to conversions of ten dollars a day as ten dollars a day is an adequate amount of money that you need to spend on your ads so that they can be pushed for a period of 24 hours.
Even if you are testing your products in any country outside the United States, ten dollars is enough to push your ads throughout the day.
Do's and Don'ts
The only time that you should use a $5 Facebook ad is when you are testing a very small country in terms of population or geography. $10 conversions ads work so much better than the $5 conversions ads. However, if you are targeting a small country then $5 is enough to spread through that population.
We recommend all the Dropshippers out there to use $10 to $20 a day. We highly suggest you not to ever test a brand or a product with more than $20 that is new and you don't know if it's decent or not. More than $20 is too much for any Facebook ad.
Even if you have a big budget, you must start testing your products with 10$ a day and not more than that. You can test your products in a lot of countries instead. Instead of testing 4 to 5 ads at $20 a day you can start with 10 to 20 ads at $10 a day at the same time in ten to twenty countries.  This is because some products work for some countries and other products work for other countries.
So, this was all about $5 Facebook ads for Shopify Dropshipping. In case you want to add some comments or have any queries regarding $5 Facebook ads for Dropshipping business, you can leave comments down here. We are here to help you.
Since Facebook appears to make daily changes in its algorithms, it can be hard to maintain what you can and cannot do on your Facebook page.
The best plan is, in my opinion, to keep to relevant, fun content, which doesn't constantly spam people with things they don't want. The simplest way to measure this is when you see how many different posts, reviews and actions you get.
The reason we like the fact that Facebook is completely free to test the ads first is for e-commerce advertising. You can send a feeler to an ad, and then see whether it's interesting for some of your regular followers.
This is a seamless process to jump from a regular Facebook post to a promotion for your good postings. It certainly helps Facebook to provide you with money very easily.
But the issue is: What are some of your eCommerce store's best Facebook advertising policies?
You can't just hit the publication button and hope for the best because you either leave money on the table or you're stupid because you aren't targeting the right people. You may find that some tweaks can be used before publishing the original postal design as publicity.
We use all sorts of advertising strategies on Facebook across the internet, so we want to cover not only those that are unique, but that actually work.
Therefore, continue reading and learning about these Facebook e-commerce advertising strategies before implementing any of them.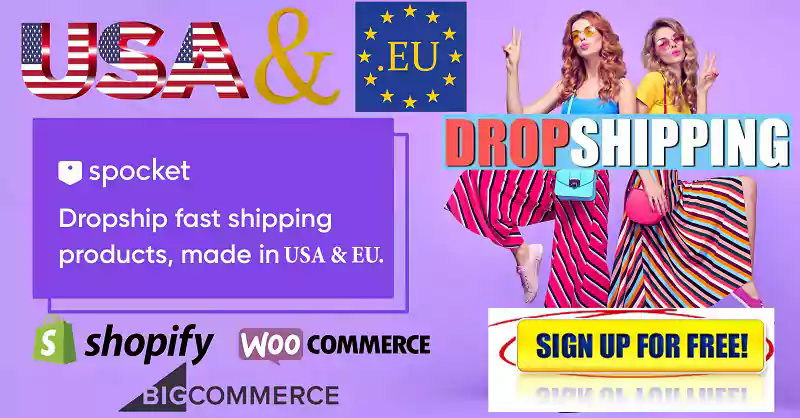 The Golden Rule: build an email and sales lists
Let's say you're starting to post Facebook ads, and the answer is outstanding. The sales start to roll out, your staff has plenty of work to do, and there are too many orders to fill in, so it stresses you.
Superb! Feel free. Free words.
But then you pass a few months and begin to notice a decrease in sales. You try a few additional Facebook ads, but sales seem to be trickled a little bit more each time you restart the ad campaign.
The problem is that you did not set up an email list to get the clients back to your shop. Also, your sales funnel isn't so good, so the customer won't want to return.
Briefly, your customer is based on Facebook ads. If the funnel doesn't lead you easily through your store and prevents abandoned carts, it will be difficult to capitalize on the ads you pay for. You can keep a previous client around much easier and cheaper than looking for a new customer, so that there are many value to have a mailing list.
In addition, if your site does not have an e-mail list, you are spending far too much money on ads.
You can send hundreds or thousands of customers with reminder, receipt, advertising and newsletter emails. It's sometimes totally free, but you mostly have a little money for your e-mail service and time.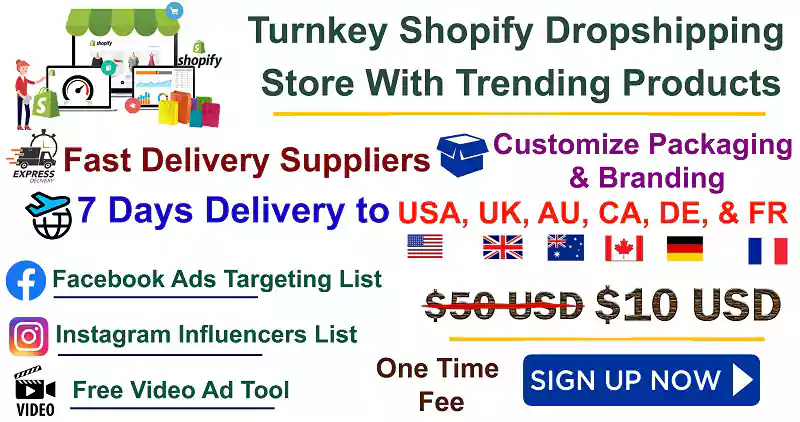 It's the Golden Rule that is why. Without an effective sales funnel and e-mail subscription form and list, your Facebook ads are nothing.
Now that this has been addressed, read continuously to find out the best e-commerce ad strategies for Facebook.
5 Killer Dropshipping Facebook Advertising Strategies
The first step in Facebook advertising is to understand the difference between the two. Searching through Google often means they're trying to purchase.
They will look for something such as garden gnomes, for example. Google then provides both the sponsored and natural results. There is no reason to believe that some ads might be appealing to the customer.
However, the user goes there with Facebook to see what his friends are doing. You could see an adorable garden gnome and click to check it, but they have much higher chances to leave.
Why is that so?
Since people don't go shopping on Facebook. Therefore, these strategies are designed to get people to shop when they don't.
Provide customers with the product excitement
What is the most exciting time in the life cycle of the product? It usually unboxes and reveals what is inside with many products. Man loves the idea that a product is received on the front panel and then opened for viewing the content.
Why not attract more customers by showing them the best part to purchase the product? It is fairly common for all eCommerce companies in the subscription box world. Try the world, which uses beautiful photographs of boxing in this Facebook advertising strategy.
We see hands checking and showing what the products contain. The customer can nearly grasp and see the products. This is connected with consumer emotions, but it also helps to throw a free Paris Box when you buy a Thailand box.
I am totally fond of that combination because it is a motivation, but the pictures also imitate a retail store's visually and "feeling."
Customizable items with multiple variants Show Contrast
Research shows that high-contrast ads frequently improve click rates. So what is that information doing to Nike? It creates a Facebook multi-product ad with emerging colors, each contrasting.
In fact, you could scroll through a block of different colors with exactly the same shoes and produce an amazing publicity which shows the variants on your shop too.
Keep in mind that the effectiveness of this ad is not only due to the contrast between the colors of the product. Notice how colors from the background and bold fonts fight to get attention as well. These carousels are great for presenting your products in a variety of ways, but a link to the ad text must also be placed.
In this Facebook ad format, both product variants and customized products work well. You can, for example, display a broken red shirt in one image and place it in a different color and format next to the same broken shirt.
Advantage the Fame of the Concurrence
Why do you not talk about your product in your ad if it is truly better than a competitor, or if some people are better off?
There are many good things to competitors that are reputable, better known. All of this is connected with the fact that people like to see recognizable brands. Then if you speak about this distinguished brand, say that your product is something better; you have a better opportunity to take care of it.
Let's look at Microsoft. Let's take a look. It's obviously a famous brand, but people think Mac Books are better products in general. Mac sells perceived value by not often better products but different from customers.
This is why Microsoft shows that there actually are many pixels in the Surface compared to MacBook. Throw some savings into it and you will have to get more customers.
Establish a Before and After
This is related to the first item that we mentioned in this article, but it does implement your product. After you open the package, you're excited about it.
Blue Apron is known as the "After" picture of the dinner ready-to-eat ads on Facebook with its food box opened. This strategy is great because every single product is removed and used somehow. And it helps people to see how the product works when you share it before and after photos.
Say you're selling razors. You could get the razors out of the box with a man who rashes his face and smiles. This also applies to running shoes. A shoe on a shelf is like a good "from the beginning," however, someone walking in beautiful scenery sounds great.
It also helps to ensure that Blue Apron is promoted free of charge. As you see, some of the best advertising strategies on Facebook combine smart images with incentives.
Create a Sense of Exclusivity
The Facebook Company is all too familiar with the benefits of exclusivity. People want to by nature belong. This is why Dollar Shave Club is talking in Facebook ads about its "members" and their "club."
This allows you not only to tell a great story about your company; it also creates a situation in which your clients wonder what is wrong with them.
Do you have the best Facebook advertising policies for e-commerce?
Something you ought to know here –all Facebook strategies aren't working right away. Some of them actually don't work for some online shops at all. The key is to make informed assumptions and consider more than anything your customers want.
Take a while to investigate, collect ideas and customize ads based on your products and customers. What are your favorite advertising policies on Facebook? It is easy to slap any old post together on Facebook and hope that it gains traction, but everything begins in the email list and sales funnel, so you're inclined to use some of the above strategies.
---