Reading Time:
9
minutes
It is important to distinguish between legitimate wholesale suppliers from retail stores that pretend to be wholesale suppliers before you start looking for suppliers. Wholesalers buy directly from the manufacturer, and are often able to offer better pricing.
How to spot fake dropshipping wholesalers
You'll find a lot of fake wholesalers depending on the location you search. It is often difficult to find legitimate wholesalers because they are not well-known for their marketing skills. You'll be more cautious if you search for non-genuine wholesalers, which are usually just middlemen.
These tactics will allow you to determine if a wholesale supplier of goods is legit.
They are looking for ongoing fees
Wholesalers who are legitimate don't charge customers a monthly membership fee to do business with them. It's unlikely that a supplier will ask for a monthly fee or membership.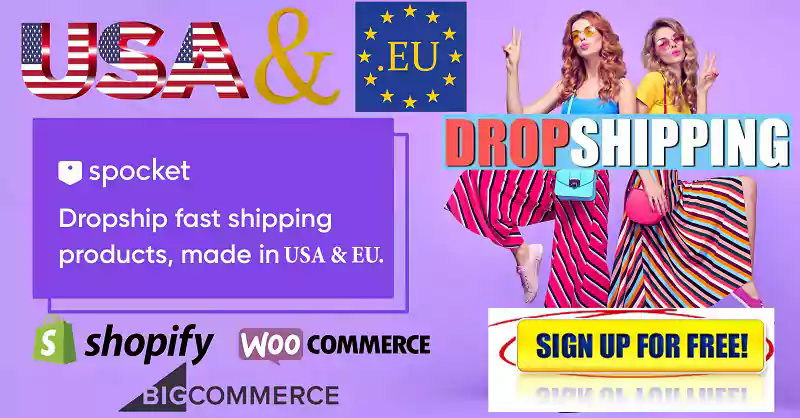 It is important to distinguish between supplier directories and suppliers. We'll be discussing supplier directories in a moment. These directories contain wholesale suppliers organized by market or product type and checked to verify that the suppliers are legitimate. Many directories charge a fee either once or on an ongoing basis. This should not be taken as an indication that the directory is not legitimate.
They are sold to the public
You will need to apply for wholesale accounts, prove your business legitimacy and get approved before you can place your first order. Wholesale suppliers that offer products at wholesale prices to the public are just retailers selling items at high prices.
Here are some dropshipping fees that you might encounter.
Fees per order
Dropshippers may charge a flat fee of $2-$5 per order depending on the item's size and complexity. This is a standard industry practice, since individual orders can be more expensive than bulk orders.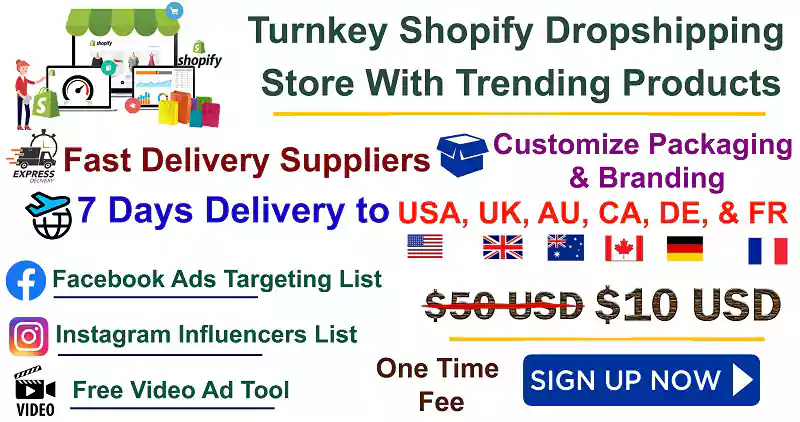 Order minimum quantities
Wholesalers may have a minimum order. This is the minimum amount that you must purchase to start your order. This is done to prevent window-shopping merchants from wasting their time by asking questions or placing small orders that don't translate into meaningful business.
Dropshipping can cause problems. What do you do when a supplier requires a minimum order of $500 but your average order is only $100? Pre-ordering $500 of product is not a good idea if you want to open a dropshipping account.
It's a good idea to offer to prepay $500 to the supplier to establish a credit to use against drop shipping orders. This will allow you to fulfill the supplier's minimum order requirement (which is $500) without placing a large order and not having to pay any customers.
Locating wholesale suppliers
Once you have spotted a scam, it is time to begin looking for suppliers. There are many strategies that you can use, each one more effective than the other. These methods are listed in order according to effectiveness and preference. Our favorite methods are listed first.
Get in touch with the manufacturer
This is our preferred way to find legitimate wholesale suppliers. You can call the manufacturer to get a list with wholesale distributors if you are familiar with the products you wish to dropship. These wholesalers can be contacted to inquire about opening an account and check if they dropship.
Wholesalers often carry products from many manufacturers. This strategy allows you to quickly source products in the niche you are interested in. You'll soon be able identify the top wholesalers in your niche market by making just a few phone calls.
Oberlo
Oberlo makes it easy to import products directly from suppliers into your Shopify store and then ship directly to customers. It takes just a few clicks.
Features
Get products from suppliers
Orders automatically fulfilled
Auto price and inventory updates
Customization of products
Pricing automation
Google Search
Although it may seem obvious to use Google to locate high-quality suppliers, there are some rules you should be aware of:
It is important to do extensive research.The marketing and promotion skills of wholesalers are poor. This means that you will likely need to search through many search results, possibly hundreds, to find the wholesaler's site listed at #65.
Do not judge their website.Poorly designed websites in the '90s style are another problem for wholesalers. While a high-quality website may be a sign of a reliable supplier, there are many legitimate wholesalers that have horrible homepages. Do not let poor design discourage you.
Make use of many keyword modifiers.You might not be able to find wholesalers' websites if they don't do extensive SEO. Therefore, you may need to use multiple search queries. You don't have to limit your search results to "[product] wholesaler". Try other modifiers like "distributor," "reseller," bulk," warehouse" and "supplier."
Place your order from the competition
You can always order from the competition if you have trouble finding a supplier. This is how it works: Locate a competitor that you believe is dropshipping, and place a small order for the company. To find the original shipper, Google the return address once you have received the package. It may be a supplier that you can contact.
This tactic is one we have heard others use but not tried. If you are unable to find a supplier using any of the above techniques, it could be because the market is too small or there isn't enough demand. Keep this in mind but don't overrely on it.
Participate in a trade fair
Trade shows allow you to meet all the major wholesalers and manufacturers in your niche. This is a great place to meet new people and find out about your suppliers and products. This is only possible if you have already chosen your niche or product. It's not feasible for everyone. If you can afford to go, it is a great way for you to meet the manufacturers and suppliers of a particular market.
Directory
A common question that aspiring entrepreneurs have is "Should I pay for a supplier list?"
A supplier directory is a list of suppliers organized by product, market or niche. Most directories have some type of screening process to verify that the suppliers are legitimate wholesalers. Many directories are managed by companies that charge a fee to access their directory.
Although membership directories are useful, particularly for brainstorming ideas and planning, they are not necessary. With a little research and the techniques described above, you should be able find major suppliers in your niche or product market if you know what you are selling. You won't even need to go back to the directory once your dropshipping company is up and running.
Supplier directories can be a great way to find and/or browse large numbers of suppliers quickly. They are also useful for brainstorming new products or niches to enter. They can be very useful if you are short on time or have the budget to pay for them.
There are many supplier directories. It is impossible to cover all of them. We have instead highlighted the most popular supplier directories online. We are not suggesting any of these directories.
International Brands
Here are some quick stats:
Incorporated 1999
There are thousands of wholesalers
More than 10,000,000 products
For a lifetime membership, $299
Worldwide Brands is one the most well-known and oldest supplier directories. It claims that it only accepts suppliers who meet certain criteria to ensure quality wholesalers.
The directory has been useful in helping us find legitimate wholesalers as well as brainstorming niche ideas. Although the directory does not include all of the legitimate wholesalers we have worked with, it does contain a lot of reliable ones. Worldwide Brands is a good choice if you are looking for lifetime access to a quality directory, and are willing to pay a higher one-time fee.
SaleHoo
Here are some quick stats:
In 2005
More than 8,000 suppliers
Price: $67/year
The SaleHoo supplier directory lists over 8,000 bulk-purchase or dropshipping suppliers. It seems to be geared heavily towards merchants on both Amazon and eBay.
We have not used SaleHoo to source product, but the $67 annual cost is one of our favorite among supplier directories. It also includes a 60-day guarantee. SaleHoo is worth considering if you are able to pay an annual membership or if you only require a directory for a short time.
Doba
Here are some quick stats:
Incorporated 2002
165 suppliers
More than 1.5 million products
Price: $60 per Month
Doba's service is more than just listing suppliers. It integrates with dropshippers, which is why they only have 160 suppliers. This allows you to place orders at multiple warehouses through its central interface. A Push-toMarketplace tool automates the listing of items on eBay.
Doba's central system is more convenient than any other directory. This is why the $60 per month fee seems significantly higher than other prices. Doba's interface is worth it if you value convenience and are able to find the products that you need among the suppliers.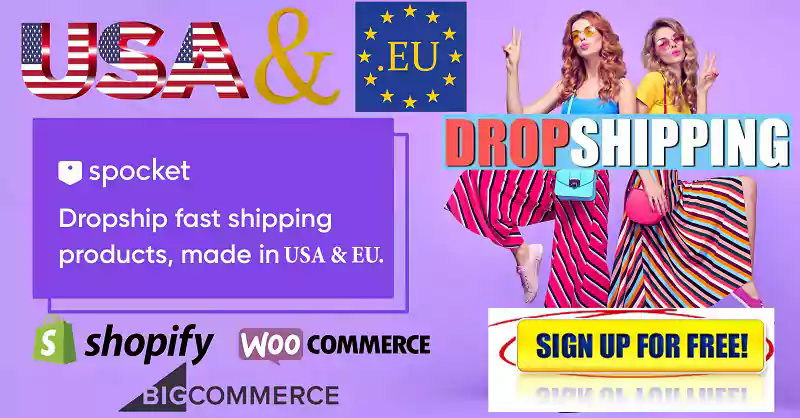 If you are able to identify quality suppliers and are willing to work with them, you will be able save approximately $700 per year. This may be the best way to go if you only have a handful of key suppliers in your niche, thereby reducing the number and complexity of the parties that you need to coordinate with.
Wholesale Central
Here are some quick stats:
Incorporated 1996
1,400 suppliers
740,000 Products
Price: Free
Wholesale Central is free to search for suppliers unlike other directories. It charges suppliers a fee to list and to display ads on their website. They claim that they review all suppliers and verify their authenticity to make sure they are trustworthy and legitimate.
You can't argue with something that's free. While it's fine to browse the Wholesale Central listings, you will need to be more selective. Many of the suppliers we discovered were selling to the public at wholesale prices, which is not something a supplier would do if they had real wholesale pricing. While we are certain there are legitimate wholesale opportunities, it is worth doing your research.
Before you contact suppliers
You've found some solid suppliers and you are ready to move on. Before you contact companies, however, it's important to make sure you have everything in order.
Legality is essential
We mentioned that most legitimate wholesalers will ask for proof of your legal status before you can apply for an account. Wholesalers don't reveal pricing to customers who have been approved. This means that you will need to be legally incorporated before you can see what pricing you'll receive.
The bottom line: Before you contact suppliers, make sure that your company is legally formed. You don't have to provide documentation if you are only asking a few questions (e.g. "Do you drop-ship?"). However, you shouldn't expect your business to be ready for launch without it being properly established. In Chapter 5, we'll discuss more about setting up your company.
Learn how you look
People with "great business plans", who bombard wholesalers with questions and take up too much time, end up never ordering anything. If you are launching a new company, you should be aware that not all suppliers will help you.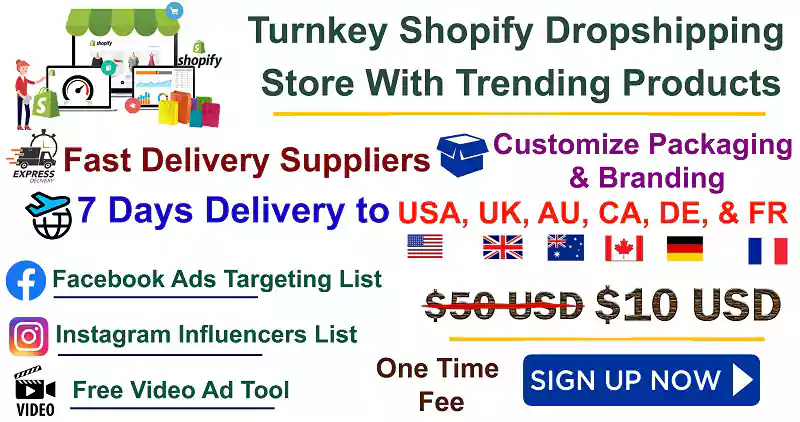 If they offer dropshipping, most will gladly set you up. Don't ask for discounts or waste time talking to sales reps before you have made one sale. This will quickly lead to a negative reputation and a strained relationship with your supplier.
You must build credibility if you have to make any special requests, such as convincing a supplier to dropship. Instead of using vague rhetoric ("We will launch this site on January 20"), be clear about your business plans. Communicate any past successes, especially in sales and marketing, that you have had to help you launch your new venture.
It is important to convince suppliers that it will be worth the effort to accommodate your special requests. This will help you to become a successful Dropshipping Company and bring in a lot of business.
Do not be afraid to use your phone
When it comes to suppliers, one of the greatest fears is just picking up the phone and calling. This can be paralyzing for many. While you might be able send emails to address some issues, you will most likely need to call the number to get the information that you require.
It's not as frightening as you might think. Suppliers are used to being called by new entrepreneurs. Most likely, you'll get someone who is friendly and willing to answer any questions. This tip will make it easier: write down your questions in advance. It is amazing how much easier it can be to call someone when you have a list of questions in mind.
How do you find dropshipping suppliers that are reliable?
Suppliers aren't all created equal, just like most things in life. Dropshipping is a highly competitive industry, and the supplier is a crucial part of your fulfillment process. It's important to ensure that you only work with the best players.
These six attributes are the hallmarks of great dropshipping suppliers:
Industry focus and expert staff
The best suppliers have highly skilled sales representatives who are knowledgeable about the industry and their product lines. It is invaluable to be able call a representative when you have questions, especially if your store is in a niche that you are not familiar with.
Support representatives available 24/7
Dropshippers that are quality should assign you a sales representative who will take care of your needs and address any problems you may have. We have had to deal with wholesalers who don't assign representatives. It takes a lot longer for problems to be resolved and we often have to push people to address the issue. It is important to have a single contact for all your supplier issues.
Invest in technology
There are many suppliers who have outdated websites. However, it is rare to find a supplier that truly understands technology and invests in it. Online merchants can enjoy features such as real time inventory, an extensive online catalog, custom data feeds, and an online searchable order record. These are all great benefits and can help streamline your business.
You can place orders by email
Although it may seem like a small issue, processing orders is much more difficult when you have to call each order or manually place them on the website.
Centrally located
It's a good idea to use a centrally-located dropshipper if you live in a country such as the United States. Packages can reach over 90% of the country in less than two to three business days. It can take up to a week for orders across the country to reach a supplier if they are located on the coasts. You can promise quicker delivery times from centrally located suppliers, which could save you money on shipping fees.
Organized and efficient
Suppliers have great staff and systems that ensure efficient, almost error-free fulfillment. Some suppliers will fail to fulfill every fourth order, making you want to rip your hair out. It's hard to tell how competent a supplier is without using it.
Even though it won't show you everything, you can get a good idea of the supplier's operations by placing small test orders. This is how you can see:
How they handle the order procedure
How fast the items are shipped
They follow up quickly with tracking information, and an invoice
When the item arrives, the quality of the packing job
Dropshipping Suppliers: How to Pay
Most suppliers accept payment in one or both of these ways.
Credit card
Most suppliers will require that you pay with a credit card when you start your business. Credit cards are often the best way to pay once you have a business that is thriving. You can earn a lot of frequent flier miles and rewards points by using credit cards. You can buy a product for someone who has already purchased it from your website. This allows you to accumulate a large number of purchases using your credit card without any out-of-pocket costs.
Net terms
Another common method to pay suppliers is through "net terms" on invoice. This means you have a set amount of time to pay your supplier for the goods that you've bought. If you are on net 30 terms, you have thirty days to pay your supplier by check or bank draft for the goods you purchased.
A supplier will often ask you for credit references before it offers net payment terms. This is because it's lending you money. It is common for suppliers to ask you for documentation before they offer net payment terms.