Reading Time:
7
minutes
Adidas Original is a top-selling brand in dropshipping.
The dropshipping model is quite helpful for selling Adidas Original products because of the lower costs, there are so many Adidas wholesale suppliers and dropshippers in the world now, in this post, I will introduce the products from Adidas Original which can be the potential products in the market.
How to dropship Adidas Original to your business?
Sporting accessories should be the main products for the brand Adidas and Adidas Original, in this part, I will introduce 3 main products from Adidas Original which can be sold for the global dropshipping business.
Sport clothing
Google Trend data clearly shows that people are still interested in 'workout' at a higher level than 75 to 100. People are beginning to exercise outdoors and in gyms to improve their health. Sports clothing is a potential drop shipping product.
Below is a picture of the Adidas Original's most popular women's shorts.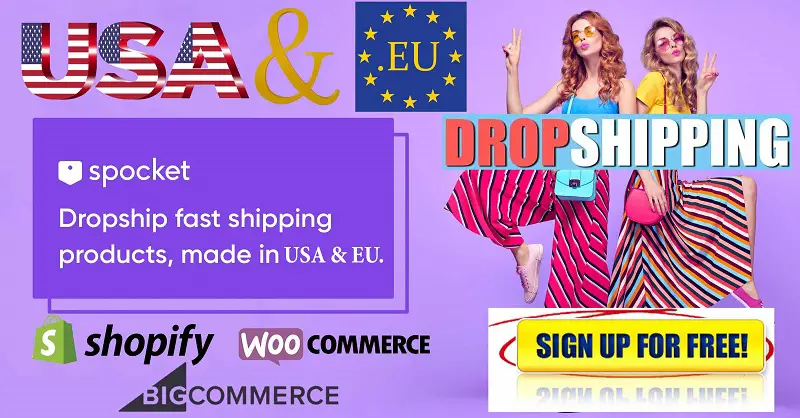 It can be seen that these shorts were inspired by the sweatshirts of 1994. They are also very comfortable for working out due to their high waisted and regular fit for most women.
It also comes in a variety of colors, all authentic Adidas colors.
We can see that Adidas Original sports clothes are not only high-quality and comfortable, but also feature fashionable designs and special designs for working out.
Sneakers and shoes
Adidas Original's main products are sneakers and shoes. It is also possible to have the most popular products for drop shipping.
According to Oliver, BBC, 75.3% of Americans over 18 have more than one pair of shoes. This means that shoes and sneakers are the most likely drop shipping products on the market.
In the last few years, sneakers and shoes have become fashionable with young customers. This means that sneakers and shoes are now worn as accessories and can be worn up for walking.
According to some, sneakers and shoes are becoming a popular way to judge if someone is fashionable.
The following image shows that the NMD Series is one of the most popular shoes ever since its release in 2016.
NMD's designs were combined with MIcropacer Rising Star, Boston Super, and MIcropacer. These are some of the most popular Adidas shoes ever made. This makes NMD unique and trendy.
The second generation of the NMD series is called 'R2'. It should be profitable to sell shoes and sneakers from Adidas Original. Dropshipping is also possible if you have the right suppliers.
Outwear
It is clear from Adidas's recent developments that Adidas isn't just making common sports goods anymore but is also seeking out unique designs.
Adidas Original is the brand that does this. Jackets are the main product matching fashionable designs. It can be clearly seen that this is a vintage-style outerwear, and it uses bold blocks of color to make it look trendy and different.
Adidas Original's most loved product is this outwear. It should also be the possible dropshipping product in the future.
Chinabrands and Adidas Original products
Adidas Original is a well-known brand, so dropshipping should see higher sales. There are however some drawbacks to selling Adidas Original.
Counterfeits
There are many imitations of Adidas Original around the world. This is why it is important to warn sellers that they should not buy counterfeit Adidas Originals as this could directly impact the sales of dropshipping businesses.
Unstable product quality
Dropshipping is a business model that allows sellers to ship products directly to their customers.
Sellers should have limited access to quality control, especially for shoes and costumes. To address quality issues, sellers should think about ways to work with reliable dropshipping platforms.
Dropshipping is also possible by selling products in similar categories to Adidas Original.
Chinabrands, for example, is one of the largest drop shipping platforms in China. Chinabrands sell sneakers and other sporting goods through their websites. To show that dropshipping can be as profitable as selling Adidas Original products, I will briefly describe two products that are selling on Chinabrands.
Below is an image of one of Chinabrands' most popular products, a pair of sneakers for women.
The sneakers are classic and stylish with different color blocks. This sneakers are made from rubber on the bottom and canvas on the top. It ensures that customers feel comfortable while walking or working out.
It is clear from the above description that many people enjoy working out at the gym. In the future, dropshipping could be possible for sporting goods such as sports clothing. Chinabrands sells a half-zip sport corset online right now, as shown in the following image. This corset is for women who work hard and need protection to their backs and lumbars during lifting or running.
Suggestion
There are so many sporting goods stores are available whatever online or offline now, like Sports Direct wholesale store, it is the store that selling a bunch of products that are different brands, rather than Adidas only.
Because of the high quality products and strong brand recognition, it is possible to make a profit selling Adidas Original products. Customers prefer to buy products from well-known brands or companies.
It is hard to find genuine Adidas Original suppliers, as there are many imitations around the world. Dropshipping can still be lucrative for both beginners and veterans, so it is worth looking into reliable platforms that sell products from the exact same category.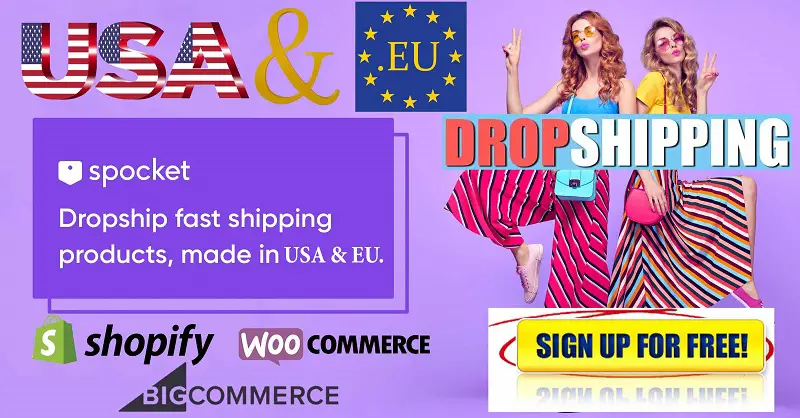 Because of its strong brand recognition, dropshipping Adidas Original can make it a profitable business. It is difficult to dropship Adidas Original products, since it is a big brand for drop shipping sellers. Dropshipping sellers can make a profit by selling sporting and clothing items by partnering with reliable platforms.
Can You Dropship Nike & Adidas Shoes Legally?
Dropshipping Nike shoes is legal. To become an authorized market partner, you must apply to Nike. Only a handful of distributors are chosen each year due to the rigorous evaluation process. To be considered, you will need a valid business licence.
Nike states that there are no requirements for distribution or business models. Dropshipping is completely acceptable, this means.
In the case of Adidas, you can contact the company via b2bpartnerships@adidas.com to obtain dropshipping permission or visit the Adidas partnership page for more information.
Should You Dropship Nike & Adidas Shoes
In general, we don't recommend dropshipping Nike & Adidas products. Although many people love these brands, and will pay more for them than others, the risks and disadvantages of dropshipping are too great to ignore.
It's difficult to convince customers that your sneakers are authentic Nike & Adidas. Shoppers will be more inclined to visit official websites to purchase them.
Another reason is that you may not be able obtain the proper permission to post them on Facebook and Google. You would also be unable to expand your sales channels on Amazon, eBay, or other marketplaces.
In an effort to reduce counterfeit sales, Nike stated that its products would no longer be sold on Amazon.
Note: Not all suppliers listed in this post will send customers genuine Nike & Adidas shoes. It is illegal to sell knockoffs or replicas in many countries, including the US. Proceed at your own risk.
BigBuy has been in operation for almost 10 years. They are a dropshipping distributor and an Amazon & eBay dropshipping supplier with over 80K high quality products across many categories. They offer everything from computers & electronics to home and kitchen, as well as fashion & accessories for children and toys.
Its volume buying allows it to offer dropshippers with Nike & Adidas sneakers at a very affordable price, even for single units.
The company maintains warehouses in Europe that allow for expedited shipping within 2 to 4 days to most European and North American nations.
Pros
Blind dropshipping using your company name and image
Express couriers such as UPS, DHL, UPS and TNT offer fast global delivery.
Processing times are between 24 and 48 hours. You can even have your order shipped the same day.
Top-notch customer service.
24 major languages.
Dropshipping orders accepted by Paypal and credit cards
Automated order processing and stock sync.
Dropshipping shops ready to go with BigBuy products, and equipped with blogs
Integrate directly to Amazon, eBay and Shopify.
Cons
Shipping costs are high
Subscription and activation fees are expensive.
Pricing
One-time activation fees to integrate BigBuy into major eCommerce platforms range from $129 to $599. You will also need to pay $29-$99 per month.
We have Griffati. It is a premium dropshipping supplier of Nike & Adidas sneakers and shoes.
Griffati offers more than 20K fashion clothes dropshipping products to over 300 well-respected Italian and international companies.
There are many options: Armani Jeans and Desigual Jeans, Bikkembergs and Brunello Cucinelli, Burberry and Calvin Klein, Diesel, Dsquared or Elisabetta, Franchi Fendi, Gant, Givenchy and Guess.
Pros
Dropshipping is one of the fastest dropshipping providers, with an average delivery time between 3-5 days via UPS or DHL.
Product descriptions in 24 languages.
Enjoy discounts up to 75%
Accept Paypal, major credit card, bank wire transfers, Klarna, and other payment methods.
Integrate with Shopify and Prestashop.
Cons
Pricing
Dropshipping Nike & Adidas products is $190 per month from Griffati.
BrandsDistribution, a brand dropshipping supplier is similar to Griffati. It has a catalogue of more than 120 well-known Italian or international apparel brands.
Other than Nike & Adidas, Timberland and Sector are notable ones.
BrandsDistribution has been in operation since 2006. They now have over 500K high quality dropshipping products. These items are classified into clothing, bags, and accessories.
Pros
DHL, FedEx and Poste Italiane deliver within 2-10 days in 170+ countries or territories.
Management of multilingualism and multicurrency.
Marketing campaigns require professional images.
Accept credit cards, PayPal and bank transfers.
Integrate with Shopify and PrestaShop, WooCommerce or Amazon.
Cons
Shipping fees are high
Stock is low on many items.
Pricing
Subscription plans start at EUR99 per month
365Dropship allows you to start selling Nike & Adidas shoes, along with additional 300K jewellery dropshipping, and watches dropshipping products.
It has an easy-to-use, but sophisticated, UI that allows you to quickly filter and locate goods based on price ranges, shipping countries, and profit margins.
A dashboard with advanced analytics allows you to easily analyze your sales activity and optimize the store accordingly.
Pros
Worldwide delivery within 7-21 Days
Most products come with free shipping.
Accept Paypal, credit cards and bank transfers
Integrate with Shopify and WooCommerce.
Cons
Shipping times inconsistent.
Only English version of the Catalog.
Pricing
Dropshipping businesses can be started with 365Dropship for $19 per month
InQueStyle is a supplier of Nike and Adidas sneakers dropshipping. We have over 25 styles in stock.
Dropshipping partners get 20% off all orders, which can help you increase your profits.
Pros
Delivery to international destinations within 5-20 business days via FedEx, DHL and USPS.
Shipping costs starting at $5.99
Orders over $75 qualify for free shipping within the US
Professionally written product descriptions. High-resolution product photos.
Accept Paypal and all major credit/debit card.
Cons
Dropshipping is not available in-house
The processing times can take up to 3-5 days.
Only English
Pricing
InQueStyle is completely free to use as one of your dropshipping suppliers for Nike & Adidas.
AliExpress is the next place to look for Nike & Adidas shoes – it's one of the best dropshipping suppliers and most loved in the world.
The platform is operated by the Alibaba Group. It allows you to search for winning dropshipping products within broad dropshipping niches. AliExpress sells most items directly from the manufacturer, so you don't have to pay middlemen.
Pros
You can deliver to more than 200 countries and regions with AliExpress Shipping.
Shipping fees are almost always free.
Support 10+ major languages.
You can process orders using Paypal, Visa MasterCard, Maestro and AliExpress Pocket.
Many dropshipping applications support AliExpress. These include Oberlo and DSers as well as Topdser, Topdser, Importify, and Dropified.
Cons
Some sellers may not be reliable.
Delivery can take up to 45 business days.
Pricing
Dropshipping Nike & Adidas sneakers and shoes from AliExpress is completely free. Only pay shipping and costs.
Alibaba.com is the largest factory-direct wholesaler, with more than 100M monthly active users. You can now dropship from Alibaba by using the Alibaba Dropshipping Center.
You have access to a huge catalog of Nike & Adidas products from top Chinese dropshipping companies and manufacturers.
Pros
All Chinese suppliers must be verified and authenticated.
You can ship to over 190 countries and territories via Couriers, Alibaba Ocean Freight and Alibaba Air Freight.
Trade Assurance is available to guarantee that orders will be shipped as described and on time.
Shipping fees and product costs can be negotiated.
Branding your dropshipping store with private-label/white-label products.
18+ major languages.
Accept credit/debit cards, wire transfer (T/T), PayPal and Apple Pay.
Integrate with Shopify or WooCommerce
Cons
Many items have high shipping costs.
Shipping and processing times can take up to 15 days.
Dropshipping is not yet fully optimized.
Pricing
Alibaba has no subscription fee.