Reading Time:
14
minutes
There are many Dropshippers out there who are running one product Shopify store successfully. People have misconception that one product Shopify stores don't work but its not true. One product Shopify store is a huge success in today's scenario.
In this article we will talk about how to sell a single item with a one product store. We will talk about why you should go for one product Shopify store and how to do it successfully.
Why you should try one product Shopify store?
There are different types of entrepreneur in the current times. Some are good at running a simple general store while some are good at running streamlined straightforward outfit. If you are good at running a simple general store while some are good at running streamlined straightforward outfit then one product Shopify store is for you. In order to be successful in this business you only need one idea.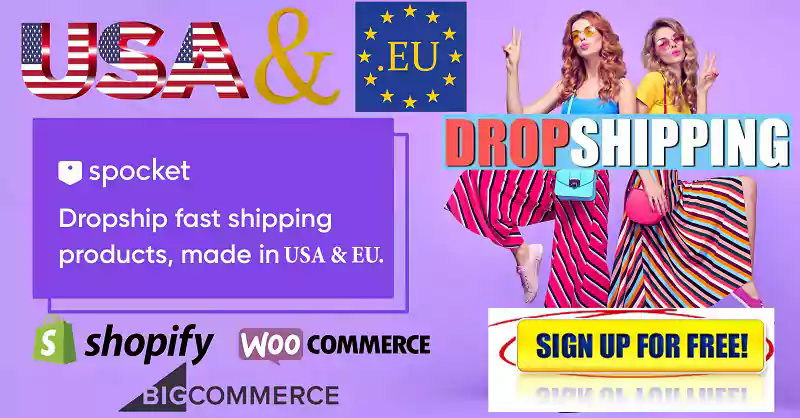 When you are running a store with multiple products it gets hard to manage the marketing of multiple products. It takes more time and energy. But when you are running one product Shopify store you can diverse all your attention and energy on one product. You can use all your resources in selling one product.
Its not that doing one product Shopify business is bed of roses. There are a lot of challenges in it too but you can utilise all your energy in overcoming those challenges. The biggest challenge is finding that one product for your store which you will sell on your Shopify store.
How can you find one product for your Shopify store?
You need to keep 5 things in mind when you are looking for the product for your Shopify store.
The product that you choose for your store should not be easily available on other web-based stores.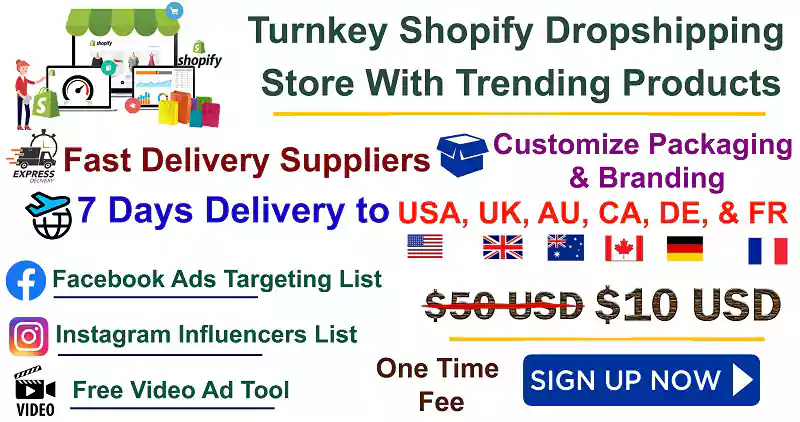 You should choose a product for which its hard for your audience to guess the price of that product.
Your product should be enticing or attractive enough to get clicks from shoppers. You must find a product which can grab the attention of your audience as quickly as possible.
Can be purchased without prior research
You should choose a product which doesn't require any prior research before sale. Your audience should not need to do any research before buying it.
You should sell an inexpensive product when it comes to one product Shopify store. Your product should cost $5 or less and not more than that. And the $5 should also include shipping.
If you use this criterion for finding product for your Shopify store and search Oberlo marketplace for a product you can find many interesting items to consider. For example, a solar powered cranium-cooling hat. A product like this fit into all the above qualifications for one product Shopify store. This cap also has got many sales so it's a good example. The plus point of this kind of product is that they are eye catching, and novel and they are an amazing product to advertise in a video.
In this way you can find a product for your one product Shopify store.
What is above the fold look?
It refers to what is visible on the user screen. Anything that is below the fold is seen when the user scrolls down the website. The look on the fold is one of the important aspects of marketing when it comes to one product Dropshipping store. It constitutes a large image of your product. This is one of the ways in which you can build your brand, highlight your promotion and bring your flagship product to market.  
The hero image on the fold of your website also allows your customers to buy the product directly from the image itself. The image entices customers without any distraction. They can directly click on the image, fill their cart with the product and checkout. Customers don't even need to browse for other products as it's a one product store.
How to get customers to your store?
One of the most important questions that anyone can ask is how to bring audience to your store to buy your product for example a solar hat? Well, this is a very important thing to ask.
In order to this you need to be very smart with the social media. You have to optimize your Shopify store in a way that it could leverage the efficiency of Facebook as much as it can. You can do this by connecting your store to a Facebook pixel. Then you can run ads to drive audience to your Facebook store. Facebook optimizes your ad in a way that it could drive enough traffic to your site.
After generating audience traffic on your site, the Facebook Pixel monitors what visitors do once they visit the store. The Facebook Pixel basically helps you in the optimization of your ad strategies. The Facebook Pixel records which can be used to divide your audience into groups. You can further target those groups with hyper-targeted ads. The Facebook is one of the effective ways to know which kind of audience is likely to buy your product from your store.
The Facebook Pixel runs in an operational way. First you run ads, then you collect data and then you run better ads. In this way you can traffic and sales in no time.
There is another way in which Facebook ads can work for you. Once, you collect Facebook Pixel data on one hundred people from a single country, you get access to the purchase lookalike audience feature on Facebook ads.
What is Lookalike audience?
It is an efficient way to reach to an audience which is similar to your earlier audience. Through Lookalike audience feature you can target a new market or you can simply find a new audience in you already existing market. The Lookalike audience is also based on the Facebook Pixel. It is advisable that you create your Lookalike audience on the basis of the number of purchases that you get instead of the number of visitors on your site.
This can be the best way to use Lookalike audience. Facebook brings traffic on the basis of the customers that buy your products. It has been reported that around ninety percent of the time, lookalike audiences average a higher click-through rate than other audiences on Facebook.
If you are wondering what kind of ads work on Facebook then we have an answer for you. The answer for this is the video ads. Video ads are very popular medium to advertise your products on Facebook. Facebook users spend 100 million hours a day watching videos and the clickthrough rate for video is as high as 57 percent. The more eye-catching ads you make on Facebook videos the more impulse sales you will get. If your product is not eye catching enough you can make a functional video of your product.
When people are choosing what to buy videos help them in many ways to decide what to buy. Many people buy products after seeing an explanatory video about the product before check out. So, this is one of the effective mediums to try when it comes to one product Shopify store. You don't have to utilise your resources in making multiple videos for multiple products instead you can just go for utilise all your resources in advertising of one product.
In case your product is not suitable for video ads or you don't have equipment for filming video ads then you can always use catchy pictures for ads.
Building a One Product Only Dropshipping Business
Ecommerce is booming worldwide, with revenue reaching $4.5 trillion and projected to continue to rise for the near future. According to a survey, by 2021, more than 2.14 billion people will be buying goods and services online worldwide.
Although this is fantastic news for those who work in ecommerce or want to get into it, many ecommerce and dropshipping entrepreneurs are having difficulty achieving their ultimate objective of making a meaningful and long-term profit.
Although the economy is booming, selling online can be a difficult task. This is true for dropshipping, a form of ecommerce in which online retailers can operate a store without keeping inventory.
Dropshipping is an excellent business model for those who want to start a profitable business with little capital. In theory, when you create a dropshipping company, you'll have access to an almost infinite number of consumer goods to sell online. After all, the internet is the world's biggest shopping Centre.
Although you can approach drop shipping in this way to sell anything from dental floss to car vacuum cleaners, you'll almost certainly run into quality problems and a bad overall customer experience. This is not to mention fierce competition from general online shopping behemoths like Amazon and eBay. This is why we advise our dropshipping entrepreneurs to choose a niche to focus their goods and market.
But what about starting a dropshipping store that only sells one product?
When faced with endless choices on shopping sites like AliExpress, where many dropshippers source their items, creating an online store that sells only one product can be a striking concept. Although it's a less-travelled route for dropshippers, the idea is gaining traction.
Building a brand around smart light bulbs is an example of a one-product-only strategy. In general, Smart lights are wifi-connected devices with a wide range of settings and colors. And lights are also the ability to respond to sound. In this case, you should concentrate on creating a brand around the device, acquiring some great photos of it on its own or in operation, creating a site dedicated to listing the specs and benefits of your product, and then heavily promoting your smart home device on social media and via Google Ads.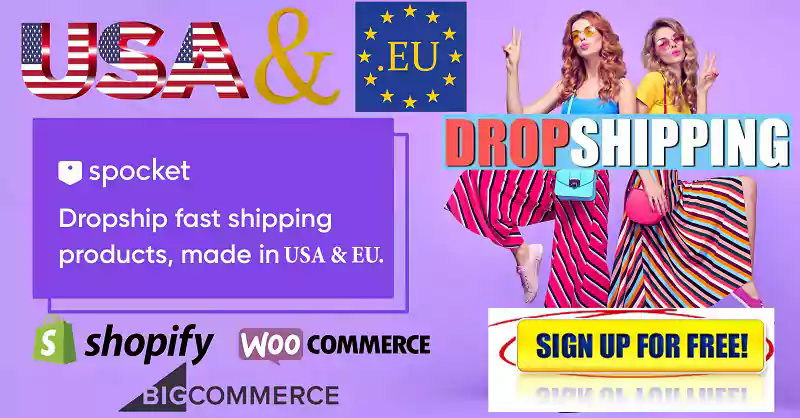 It may sound too simplistic, but concentrating your marketing efforts and resources on building a brand around a single product can benefit your dropshipping company.
In this article, we'll look at the benefits of dropshipping just one product and the chances of success with this less common strategy. If you're curious about what owning a one-product dropshipping company entails, keep reading to learn more about what dropshipping entrepreneurs who want to create a one-product only online store should expect:
You Only Need One Good Idea
In dropshipping and other business models in general, all it takes is one good idea to make a killing. Although most online retailers sell a variety of items in a single shop, offering more than one product isn't always a prerequisite for success.
Some claim that selling a single product gives you a competitive advantage so you can concentrate on actually cultivating your one great idea and giving it the time and attention it needs to completely blossom.
So, if you're still undecided about the single product you want to sell online, start looking for items on AliExpress that you think would sell well, scour the internet for recent product trends, and start brainstorming ideas for your one-product shop.
If it's an indestructible, army-grade iPhone case or a solar-powered battery pack, the final product you choose has to be something people would want to purchase.
You Have To Purchase the Product
When you only drop ship one commodity, quality is crucial. You must buy the product to test its consistency until you clearly understand what you want to sell and have scoured places like AliExpress for a high-rated product and supplier.
As advertised, this is not conventional dropshipping. Dropshipping is praised for not requiring participants to invest in inventory. However, keep in mind that one of the most common criticisms of the dropshipping model is that consistency is often compromised by merchants who offer a wide range of products, making it difficult for the casual dropshipper to perform research.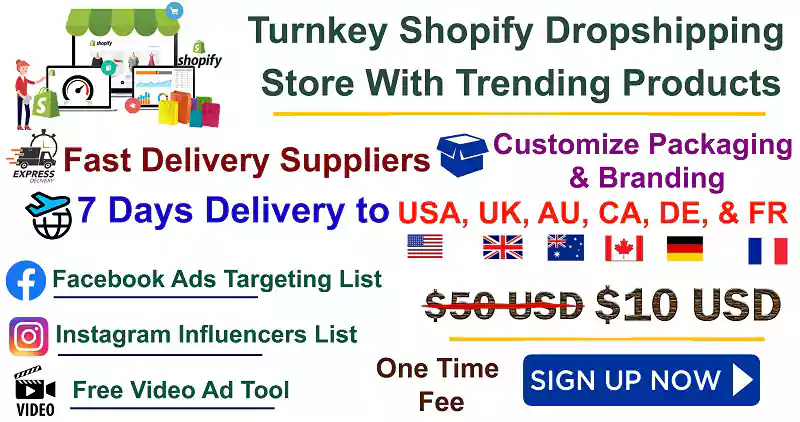 When you drop ship one product, the most sensible thing to do is buy it so you can perform test purchases and get a feel for it. You must understand the ins and outs of your product, as well as perform quality control to ensure that your customers get their money's worth from your fantastic offering.
Remember that pleased consumers are more likely to send you positive feedback on your products and services. Feedback and testimonials can affirm your product's awesomeness and help you sell more units and make a more significant profit.
Take Your Photos & Videos
Not only will you need to purchase a sample or two of your product, but you will also need to take photographs and videos of it. Although many people are satisfied with the images given by AliExpress, these images are not always the best and may not be appropriate for your shop.
You'll need banner images, product page photos, ad photos, and more for your website. Since you'll be buying samples of the item you want to sell, it's only sensible to photograph them yourself, according to how you think your website and advertisements should sound and look.
When you run a one-product store, you will amass a library of photos and videos to create content for your website and marketing campaign that is focused on your brand, making your goods seem more authentic and deserving of customer confidence.
Complete Your Online Store Quicker With Clear Focus
You won't be wasting your days, weeks, or even months writing product descriptions, editing product images, and deciding on price points for your several items if you only have one to manage.
You'll be able to finish your store more quickly because you'll only have one thing to learn the ins and outs of by the time you're ready to open it. Running your platform and working with consumers should be more straightforward because you'll be able to provide your target audience with helpful buying advice and support.
You'll be an expert on your product, knowing all of its uses and benefits, which will help you, write blog posts, social media campaigns, and other helpful information about it to pique people's interest.
Create a Great Marketing Campaign
When you concentrate your energies on selling only one product on the market, you will create a more effective marketing strategy. You won't be distracted by other products, which means you can try out various channels and advertisements to see what works best for your company.
With so much space to experiment with just one product, you'll be well on your way to maximizing your scope and profits. Now it's up to you to use your creativity to hit your target audience's hearts and minds with an enticing advertisement centered on your product. Be sure to tailor your brand's persona to your target market so that your product can connect emotionally with your customers.
Keep in mind that you should concentrate on one thing at a time.
Only keep in mind that you must concentrate on doing it well if you only sell one product online. You'll be able to focus on all that makes your chosen product unique and exclusive without the distractions of handling many items. You can also concentrate on delivering excellent customer service and an exceptional experience by paying more attention to your customers' needs, ensuring product quality, and developing a marketing campaign that will get your fantastic product the attention it deserves.
We'll show you the top 10 one-product dropshipping stores in this article.
A wide variety of merchandise is available at some of the most common dropshipping stores. While this may appear to be a trend, it does not necessarily imply that it is the only option.
You will succeed in the eCommerce market by offering a single product rather than a large number of them. This leads us to a single product store.
If you run a one-product store, you only sell that one item. Since such a shop has its benefits, a growing number of people are becoming interested in them.
Dropshipping is one way to succeed in eCommerce if you only have a small amount of money for inventory.
Fortunately, running a one-product dropshipping shop will help you become a profitable online retailer seller.
Without further ado, here are 10 of the best one-product dropshipping store examples to get you started.
Best One Product Dropshipping Store Examples
WatchPlay Store
The WatchPlay Store is a single-product dropshipping store for a 5th-generation smartwatch.
Even though it is a relatively new online store, it is one of the best thanks to the high quality. This online store, interestingly, is hosted on Shopify.
Not to mention, the smartwatch has a lot of great features that have gotten a lot of good feedback from consumers.
Take the smartwatch, for example, to capture images/record videos, log events, play media, link to social media sites such as Facebook and Whatsapp, access the internet, make calls, and much more.
Customers can pay with credit cards at the WatchPlay Store. Order Tracker, a popular marketing point for dropshipping shops, allows customers to monitor their purchases.
The 30-day return policy on the WatchPlay Store is another selling point.
If there are any losses, customers will get their money back or substitutes. Their turnaround time is relatively short, ranging from one to five working days from when the order is placed.
PillowPup
PillowPup is a one-product dropshipping shop that sells handmade puppy pillows and cushions.
In reality, this online store uses a print-on-demand model to dropship items. Customers will order customised puppy items depending on their tastes.
Customers submit photographs of their puppies/dogs to the shop. The image is then modified and printed on a unique pillow. The object is then dispatched.
Pillows from PillowPup come in various shapes and sizes, and they can be made from any photo that fits their good-photo criteria.
PillowPup gives away one extra personalized pillow for free anytime two pillows are bought to persuade consumers to buy more.
Customers can pay with G Pay, Apple Pay, PayPal, OPay, and credit cards, among other options.
Customers should expect their orders to arrive in three to five days. Refunds are not approved unless the materials are specially made to the consumers' specifications.
Shopify hosts the PillowPup one-product dropshipping shop.
Advanced Pet Feeder
Are you looking for a way to drop ship pet products? Another shop to look at is this one. Advanced Pet Feeder is a dropshipping shop that specializes in smart, automated pet feeders. Surprisingly, the product is simple to use, efficient, and, most importantly, reasonably priced.
You can use the automated pet feeder's HD camera to keep an eye on your dogs, and it can only capture audio. It also enables you to arrange three to four pet meals a day. Customers may use the smartphone app to monitor the system from their mobile phones.
Customers will use PayPal and Apple Pay to make transfers in addition to credit cards. The Advanced Pet Feeders store ships to customers worldwide, but primarily to North America and Europe.
DHL and FedEx are two of the shipping firms using, and shipping times vary by region.
Lumiva
Another single-product ecommerce shop selling health-related items can be found here. The Lumiva Wart Remover is the substance in question, and it has earned a 5-star rating from all consumers.
Plantar warts, flat warts, and typical warts may all be treated with this medication. It is, however, free of salicylic acid, ensuring that the formula is suitable for sensitive skin.
Lumiva Wart Remover, for example, offers a 60-day money-back guarantee. Customers will get a full refund if no updates are seen during the first 60 days.
Lumiva travels both domestically and internationally. Shipping is free within the United States, but there is a charge for shipping outside the country.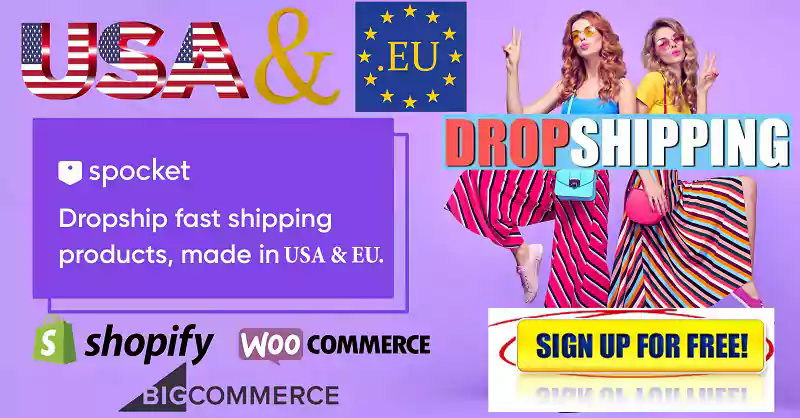 Lumiva is one of the best one-product dropshipping store examples because of its fast delivery time. The majority of shipments are delivered the next day, while most are shipped the following day.
Myro
The following product dropshipping store example on our list is Myro. Customers will buy high-quality deodorants from the Myro online store. In reality, this website is a shining example of how to dropship private-label goods properly.
Aluminum, paraben, and gluten are all absent from the deodorant. All of which demonstrates to consumers that the commodity is risk-free to use. On the Myro website, you can choose from five different deodorant scents.
Apart from the deodorant's consistency, the product's container style is distinctive and elegant. Myro first opened its doors in 2017, and in less than three years, it has gained over 600 loyal customers who score the products 4.6 out of 5 stars.
The store's popularity can be traced back to its simple subscription model. You won't lose consumers if you have a streamlined forum to repurchase their favorite commodity when it runs out.
Customers can still buy the commodity without having to subscribe. Myro offers wholesale as well as retail deodorants, so working with them would be easy.
Stop The Fire
Stop The Fire is another noteworthy one-product shop scenario worth mentioning. Stop The Fire offers life-saving items, such as high-quality fire blankets for emergency survival, withstand temperatures of up to 550 degrees Fahrenheit.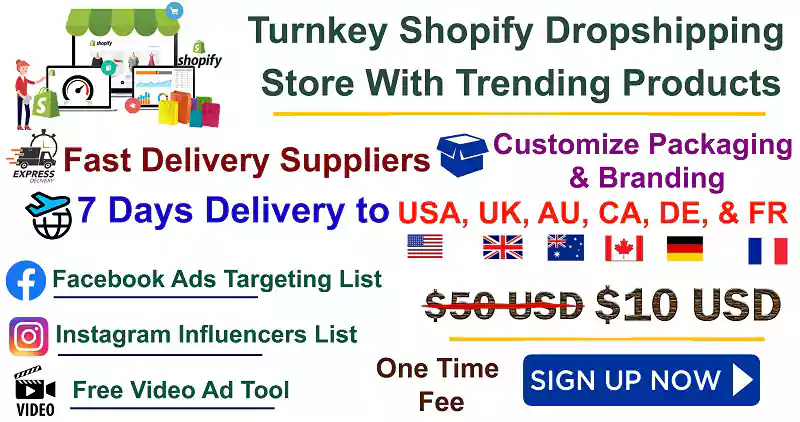 Customers can buy fire blankets in packs and get a discount of up to 20% on this online store's fire blankets to increase profits. These fire blankets have been designed to be extremely simple to use. They are made of fibreglass and comply with AS Standards. Likewise, the substance is non-perishable and environmentally conscious. They're great for both cooking and clothes flames.
Customers can use credit cards and PayPal to make payments at this store. Customers will get a merchandise swap or refund if the shipped product has problems under the 30-day refund program.
Their headquarters are in New York, and although they export to various nations, the majority of their shipments are made within the United States.
BackBott
In terms of store architecture, BackBott and the WatchPlay Store have a lot in common. BackBott, on the other hand, sells a robotic cleaner and disinfectant.
It kills microbes, germs and disinfects surfaces with artificial intelligence sensors. There are a total of 18 sensors.
The unit is made of high-quality materials and is simple to use. With the UVC lights turned on, it can quickly distinguish between polluted and uncontaminated surfaces. This BackBott device's portability is a big selling point; it is small and lightweight, weighing just 7.7 ounces.
With its 3700 mAH battery, consumers can also use it as a power bank to charge their smartphones. Customers who receive defective items will receive a refund without having to return the object. That's how committed BackBott is to long-term sustainability. PayPal and credit cards are accepted as payment options.
YourMed
YourMed is a European online pharmacy that caters primarily to German customers. Toe spreaders are available for purchase at the pharmacy to help those with toe pain.
In reality, the medication was created to treat hallux valgus, a toe condition brought about by ill-fitting shoes. This hallux valgus toe spreader is very cheap, which is one reason why it draws so many buyers. There are three pairs of toe spreaders in each packet for a total of six sets.
It works quickly and is washable, so it can be used for a long time before the pain subsides. Toe spreaders should also be worn under shoes to help in the healing process.
When customers buy this commodity from YourMed, they are guaranteed to be satisfied. Customers would get their money back if the product did not meet their expectations after 90 days. More than 90% of consumers who have bought this commodity have rated four stars or higher.
Hetiam
Phone cases are ubiquitous phone accessories, and the Hetiam online store only offers this as a drop-ship option. Since the shop offers wooden phone cases, the goal is much more narrowed.
Hetiam phone cases are available for iPhones, Samsung Galaxy phones, and Huawei phones. The shop is one of the best one-product dropshipping store examples due to the high quality of these phone cases.
Each phone case was handcrafted with respect and an exceptional finish, resulting in a unique product. The wood products used are long-lasting and thus have protection.
Another standout feature of these Heitam phone cases is the snap closure, which makes it simple to put on and take off. Hetiam phone covers, in particular for iPhones, are wireless charging compliant.
Customers are drawn to Hetiam because of its fast and free delivery. The store mainly ships to Europe but also to the United States and Canada.
Delivery takes four to seven days after delivery, and a 30-day money-back guarantee covers any errors.