Reading Time:
13
minutes
Have you ever built a website?
Even if you don't know who these people are, you've probably heard of them: Squarespace, Weebly, and Wix.
There's a strong chance you've seen at least one of these platforms advertised on TV screens, Facebook feeds, and YouTube ads.
Each has its own set of benefits, but how can you pick the ideal one for your website development project?
We've compiled everything you need to know in this handy guide — cost, essential features, pros and downsides; you name it, we've covered it. So, perhaps, by the end of this comparison, you'll have all of the information you need to make an educated buying decision.
There's a lot to talk about, so grab a cup of coffee and let's get started on this Squarespace vs Weebly vs. Wix comparison: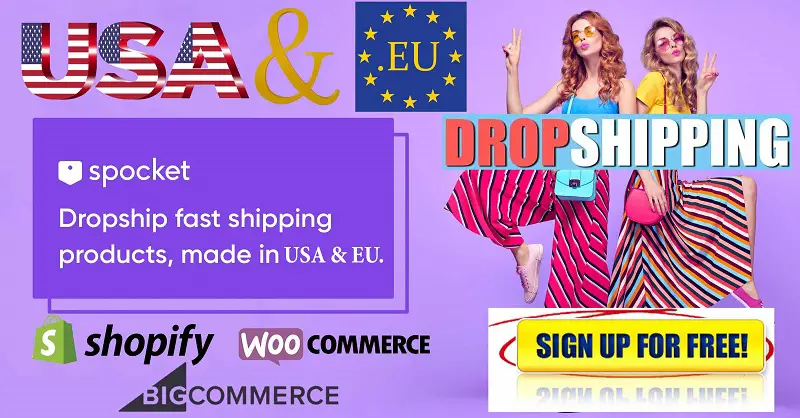 What's Squarespace?
Squarespace has dominated the online design game for an astonishing 17 years, and the company has grown from strength to strength – notably in recent years – since its inception in 2004. Keanu Reeves, for example, drew a lot of attention to Squarespace after he constructed a magnificent website for his custom motorbike business. Winona Ryder and fashion designer Sadie Williams are among the other noteworthy users!
Squarespace is an all-in-one solution for individuals who want to build an engaging website with a strong visual focus. Business owners and creatives have an excellent selection of award-winning templates to choose from to begin the web design process. Users can also take advantage of built-in SEO (search engine optimization), email marketing, and website banner features, to mention a few.
What's Weebly.com?
Weebly has been around for a while as well. Indeed, the platform has been operational since 2006. Based in San Francisco, this online design programme is known for its user-friendly drag-and-drop editor and large free website bundle.
Weebly also includes templates, SEO tools, eCommerce connectors, and other features. Consequently, it's an ideal alternative for beginners who don't want to become bogged down with the ins and outs of complex website design.
Weebly was acquired by Square in May of 2018 and is now a part of Square's portfolio of business solutions.
What's Wix?
Wix is a high-end cloud-based site builder with millions of users worldwide. It was founded in Tel Aviv, Israel, in 2006.
Wix gives you a few options when it comes to building a website:
You can utilize the usual drag and drop website builder to customize your chosen template.
On the other hand, Corvid by Wix is an open development framework for customers who want to code their website from the ground up if you're a web developer.
Last but not least, there's Wix ADI (Artificial Design Intelligence). This is the quickest way to get a Wix site up and running – with just a few clicks; you can use AI to create a custom website for you.
What's the Difference?
So, what's the difference between these systems that allow users to design and develop their websites?
In this comparison, you've already heard the term "drag and drop" a few times. But, because this is one of the most significant contrasts between our main three, it's worth repeating!
For starters, Wix is a comprehensive drag-and-drop builder, which means you can move anything anywhere using its drag-and-drop functions. You'll have a lot of creative freedom with this. Select the web elements you want to appear on your pages (text boxes, buttons, videos, etc.) and position them where you want them to appear. You can also choose from over 800 templates, so you're sure to find something that suits your needs!
Weebly, on the other hand, like Wix, offers a variety of easy-to-use themes (around 50). These, on the other hand, are more regimented, and the drag-and-drop functionality does not provide complete freedom. Instead, dragging and dropping pieces causes them to snap into columns, limiting your ability to drag and drop as you wish. You do, however, have a choice over how your columns are laid out and spaced.
Let's move on to Squarespace's editor, where you'll need a little more patience and assurance. It's not as user-friendly as Wix or Weebly, and the number of template selections is limited (over 100). The quality of Squarespace's templates, on the other hand, is unmatched, making it a quality vs quantity mismatch. Although drag and drop is accessible, most tweaking is done by adding sections to your template and then adding website design elements from there. Then, depending on the block you've selected, editing choices will emerge, which you can use to customize the block.
Squarespace's Key Features
Let's take a closer look at all the bells and whistles on offer now that we've looked at the primary differences between these competitors. First and foremost, Squarespace:
Website Templates
Squarespace, as previously said, features roughly 60 responsive website templates. The majority of them have a few essential qualities in common: plenty of room for large photographs, bold lettering, and a clean and uniform design. Despite these characteristics, the templates are diverse enough to meet the needs of a wide range of businesses and blogs.
Once you've discovered a template that suits your needs, you may tweak it in the Squarespace 'site style' editor (found in the top right-hand corner). You can change the template's colour palette, fonts, styles, and layouts from here — all without knowing how to code.
Email Campaigns
You can create mailing lists, send campaigns, and track outcomes with Squarespace's built-in email marketing functionality. You have the option of sending 'blast' or 'automatic' campaigns.
A single email message can be delivered to one or more mailing lists in a 'blast' campaign. These are useful for informing subscribers about one-time events, for example.
'Automated' campaigns, on the other hand, are issued automatically in response to a visitor's action. When someone joins your mailing list or purchases a product from you, for example, you may receive a welcome email or an order confirmation.
You can track the progress of either campaign type using Squarespace's analytics tools, which leads us to the next feature on our list…
Scheduling
Your Squarespace website can be used to make online reservations and manage appointments. Squarespace makes it simple to share your available hours with clients so that they can schedule an appointment at a time that is convenient for both of you.
When a new appointment is scheduled, you'll be notified. Furthermore, these appointments can be synced with your Google, Outlook, iCloud, or Office 365 calendar.
Finally, you can personalize and automate: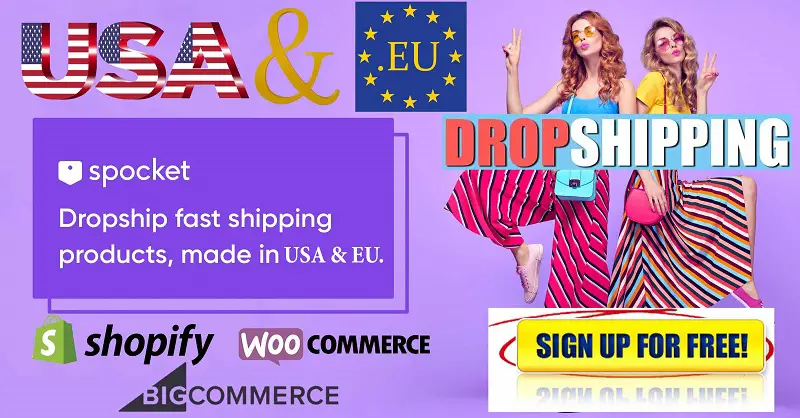 Appointment confirmations
Appointment reminders
Follow-ups
Intake forms
This will save you a lot of time, help you manage your appointments better, and reduce the number of no-shows.
Built-in Analytics
Squarespace uses JavaScript to track visitor activity, so you can rest assured that you'll have a good understanding of your website's performance and user behaviour. You may also create reports that emphasize KPIs such as page views, conversions, bounce rate, and sales, just to name a few.
Extensions 
There are roughly 30 extensions available if you want to extend the functionality of Squarespace's basic features. These are divided into four groups:
Delivery and fulfilment
Finance
Products and inventory
Marketing and sales
To give you an idea of what Squarespace can do, it presently integrates with Mailchimp, Quickbooks, ShipBob, and Smart SEO, to name a few.
eCommerce Functions
Squarespace offers varied sales features, including:
Inventory management tools: You may browse, organize, search, and change your inventory from a single centralized site.
Sales tax configuration: You can create rules to automate the computation of various items such as tax codes based on state, country, and province, making it simple for business owners to stay in compliance with applicable tax laws.
Sell digital products: You can sell both physical and digital things, such as software, ebooks, music, and downloads, in addition to tangible products.
Product variant options: Adding different product versions is simple, which is helpful for businesses that sell things in a variety of sizes, colours, and styles.
SEO Tools
Squarespace excels at search engine optimization. For starters, Squarespace gives an SEO best practises checklist to its consumers. It also allows you to connect straight to Google Search Console to track which keywords bring you the most traffic.
Furthermore, Squarespace automatically creates SEO-friendly pages with static URLs for all product categories. You may also change the titles and descriptions of your SEO pages, hide pages from search engines, and use automatic markup and sitemap production.
Domain Name Registration
On any Squarespace package, you may register your unique domain name.
But, best of all, when consumers sign up for an annual Squarespace membership, they receive a free domain. Anyone with a paid Squarespace subscription can register additional domains for $20 to $70 per year.
Weebly's Key Features
Let's look at the essential features that Weebly, our next opponent, has to offer.
Templates
Weebly has over 50 flexible website templates split into seven categories to choose from:
Business
Events
Portfolio
Personal
Blog
Featured
Online store
Each theme is elegantly designed and responsive, so you can rest assured that your website will appear just as fantastic on mobile devices as it does on a desktop.
Ecommerce
Weebly has its eCommerce website-building platform, which includes everything you'll need to start selling right away. The following are some of its more significant eCommerce features:
A secure checkout system is integrated into the shopping cart.
Inventory management
Customers have the option to offer feedback.
Filtering of products for your visitors
Being able to sell both tangible and digital goods
Editing of CSS/HTML in its entirety.
Weebly makes it simple to set up an online store. You start by choosing a theme and customizing it to your liking, just like any other Weebly website. Then you can start selling online by adding your product listings, configuring your shipping and tax settings, selecting your chosen payment method, and so on.
SEO Tools
Weebly websites are all SEO-friendly, with a sitemap, SEO-friendly HTML layout, and responsive design. You can customize the names and meta descriptions of your website. You may also build page-specific descriptions and image alt-tags.
Furthermore, Weebly offers an Ultimate SEO Guide to assist you in getting started with your SEO plan. Weebly also works with several third-party SEO tools, including Google Search Console, MarketGoo, and Positionly.
Email
Weebly, like Squarespace, has email marketing capabilities. This all-in-one email marketing solution lets you create email marketing campaigns seamlessly connected with your website, store, or blog.
Weebly's email layouts and templates are specifically intended to suit various email kinds, such as newsletters and promotions. You can also store your custom templates for future usage to help keep your branding consistent. The following email marketing tools will also help you:
Import contacts: You can import contacts from Gmail, Mailchimp, and Yahoo! if you already have an email list. You can do this by uploading a CVS file. You can also collect leads via membership subscriptions, retail orders, and opt-in forms on your website.
Email marketing statistics: From one centralized dashboard, you can observe who opened, viewed, and clicked through on your emails. These figures help you see how individual initiatives are doing to congratulate yourself on your accomplishments while also identifying areas for improvement.
Blogging Platform
You can choose from a variety of choices in the General settings section, including:
Include a sidebar for your blog.
For your headers and footers, use specialized code.
Determine the number of posts displayed on each blog page.
If you wish to include Facebook or Twitter sharing buttons in your posts, check the box.
When it comes to commenting control, you have a few alternatives. You can, for example, use Weebly's built-in comment system, the Disqus comment platform, or force viewers to go into Facebook and remark there.
Analytics
Weebly tracks your web site's traffic in real-time and visualizes it in the form of graphs and charts. This helps to condense information into a digestible format. You can track page views, unique visitors, most-visited sites, search phrases, and the traffic sources that bring you the most traffic.
Best of all, you can view this data on the go using Weebly's mobile app, and you can install third-party tools like Visitor Analytics and StoreMetrics from Weebly's app store for more in-depth website analytics.
Domain Name Purchasing/Registration
Weebly, like Squarespace, allows you to register a domain name. You'll have complete ownership, DNS management, and private domain registration (for the uninitiated, this allows you to stay anonymous, which improves the security of your website). You can also transfer your existing domain to Weebly.
Integrations
Weebly integrates with over 200 different apps, including Mailchimp, Shopify, PayPal, Slack, Gravity Forms, JotForm, and many others.
Wix's Key Features
Are you ready to examine how Wix, our newest competition, compares to the other two leading players? Let's get started.
Templates
Wix has many more templates than our competitors, as we've already mentioned. Wix offers a vast selection of 800+ fully functional, mobile-responsive, and high-quality website templates. Wix templates also cover various industries and themes, including travel and tourism, photography, online stores, businesses, portfolios and CVs, creative arts, and more.
However, you won't be able to modify your website template once it's life (without losing all of your content), so pick wisely.
Features of E-Commerce
Depending on the pricing plan you choose, you'll gain access to a variety of eCommerce services, including:
A safe and secure checkout
Sales tax is determined automatically at the point of sale.
Emails to recover abandoned carts
Customers can browse your store in their currency using a currency converter.
You can determine your shipping prices for certain products based on geography, weight, category, and price range.
You can manage and sync your whole inventory across many channels. Put another way; you can keep track of stock levels top products and cease selling when your inventory is depleted.
Wix Artificial Design Intelligence (ADI)
We said before in this comparison that Wix Artificial Design Intelligence (ADI) might automatically create a website for you.
Sign in to your Wix account, choose the sort of site you want to build, and get started. To begin, you'll need to answer a few basic questions about yourself and your company. Your responses are then linked with information from your social media accounts to create a personalized website for you.
This website-building process is simple and easy, and it saves a lot of time, which is one of Wix's most significant selling features. It's a beautiful choice for complete beginners who require assistance in getting their website up and running.
'SEO Wiz'
The 'SEO Wiz' on Wix gives you a step-by-step roadmap for improving your SEO. Simply type in a few keywords to get started. The SEO Wiz will then create a customized plan to help you improve your SEO performance. Then, using Wix's achievement updates, you can keep track of your progress.
Furthermore, you have access to valuable articles and videos to learn more about SEO and how to enhance your strategy, and Wix, like its competitors, has built-in SEO tools, such as:
The creation of XML sitemaps and their submission
You can make your meta tags.
You gain from clever caching since it reduces the time it takes for your website to load.
There's no need to compress photographs before uploading them because image optimization is automatic for files under 25 MB!
…and there's more!
You can connect your Wix website to Google Console and Google Analytics for even more information on your SEO performance.
Integrations
Wix offers its app store with a variety of third-party integrations divided into six categories:
Marketing
Sell on the internet
Events and services
Content and media
Elements of design
Communication
Many well-known brands are available on the Wix app store, including Mailchimp, Google Adsense, PayPal, and Quickbooks, to mention a few.
Domain Name Registration
You can buy a web domain using Wix once more. If you choose one of Wix's yearly premium plans, you'll get domain security and a free domain name for a year.
Collaborate
Wix makes it simple to invite people to work on your website with you. This is useful if you have a small crew to help you. Members of the team can even create their login credentials. However, you retain complete control over which team members have roles and what they can and cannot do on your site. You can also change these permissions from a single centralized location to meet your business's needs – the ball is in your court!
Squarespace Pricing
You can upgrade, downgrade, or cancel any of Squarespace's four pricing plans at any time. The costs listed below are for annual billing, which includes variable reductions depending on the plan you choose:
Personal – $16 a month
Business – $26 a month
Basic Commerce – $35 a month
Advanced Commerce – $54 a month
Although there is no free plan, each package comes with a 14-day free trial that requires no payment information.
As the price of these plans rises, the number of features available rises with it. For example, the Advanced Commerce option gives you access to more eCommerce services, such as abandoned cart recovery, advanced shipping, Commerce APIs, and so on, that aren't included in the lower versions.
Weebly's Pricing
Weebly has four pricing levels to pick from if you merely want to make a website (without an online presence):
Free – $0 a month
Personal – $6 a month
Professional – $12 a month
Performance – $26 a month
The free plan comes with several valuable features, including:
An SSL security certificate
Storage capacity of 500 MB
A Weebly subdomain
SEO tools
Lead capture and contact forms
Chat and email support
Access to Weebly's community forum
There are three additional pricing plans available if you want to establish an eCommerce site:
As with Squarespace, more features become available as the price goes up. Extra marketing capabilities, such as in-built email marketing, abandoned cart campaigns, and real-time shipping, are available with the Business Plus package, for example.
Wix's Pricing
Wix has eight monthly pricing options, ranging from $0 to $49:
Then there are the website designs:
Free – $0 a month
Combo – $14 a month
Unlimited – $18 a month
Pro – $23 a month
VIP – $39 a month
The following features are included in the free plan:
Storage capacity of 500 MB
The bandwidth of 500 megabytes
However, you won't be able to link your domain, and Wix's adverts will appear on your website.
There are also Business and eCommerce plans to consider:
Primary Business: $23 per month
Business Unlimited: $27 a month
Business VIP: $49 a month
This board's choice of paid options guarantees that everyone's needs are covered, from personal to larger-scale businesses.
Pros and Cons of Squarespace
Pros 
You only need a little coding or development skills to make a great website.
The templates are beautifully designed and mobile-friendly.
You will have access to a simple content management system.
You'll have access to a large number of web fonts.
Cons 
Only English is available for live chat help.
In comparison to our competitors, there aren't as many plugins accessible.
Although each template is attractively crafted, the selection is limited compared to Wix.
You won't take payments from customers if you use Google Pay.
Pros and Cons of Weebly
Pros
Weebly is straightforward to use, making it an excellent choice for total beginners.
If you're new to email marketing, 'Weebly Promote' is a helpful function to have.
Weebly includes everything you'll need to create and launch a functional eCommerce store.
You can invite other editors to collaborate with you on your website.
Weebly features an excellent online knowledge base with plenty of lessons and self-help articles.
Cons 
Only higher-tier plans have access to Weebly's complete support package.
Weebly doesn't scale as well as its competitors due to its limited website customization and minimal content management functionality.
Weebly's drag-and-drop editor isn't as flexible as Wix's when it comes to design.
It's said that switching from Weebly to another website platform is difficult.
Pros and Cons of Wix
Pros
Wix's SEO Wiz is a fantastic feature, especially for individuals new to SEO.
Wix's ADI can create a website from scratch.
The number of templates available on Wix is incredible.
Wix's customer service is said to be great.
You get unlimited bandwidth with the Unlimited plan and higher.
Cons 
You can't change templates without losing all of the content on your website.
You may need to pay extra for add-ons to scale your website.
It's nearly tough to move your website to a new platform.
Purchasing a domain and site hosting from a registrar like GoDaddy and then using WordPress is far less expensive than Wix's pricing options – but it isn't as user-friendly.
FAQ's
Before we conclude our comparison assessment, there are a few questions we'd like to address:
Which Competitor is Better for Ecommerce?
Winner: Wix
Wix's eCommerce capabilities are a touch more robust, including abandoned cart recovery, a currency converter, multi-channel selling, and the ability to offer subscriptions, among other things.
Which Competitor is Best for Beginner SEO?
Winner: Wix
Wix is a great place to start if you're new to SEO. Wix SEO Wiz offers an easy-to-follow, step-by-step approach for improving your site's SEO.
Which Competitor is Best for Email Campaigns?
All of our competitors are somewhat comparable to this one.
Who's The Best Website Builder?
That's all there is to it! We've assessed everything there is to know about Squarespace, Weebly, and Wix, but who wins? Let's have a look at what we've got.
Ease of Use: We had to go for Wix because of its ease of use. Wix is the clear victor thanks to its ADI website builder and a straightforward drag-and-drop interface. Even the SEO optimization method is explained in layman's terms for newcomers.
Squarespace does not have a free plan; however, it does offer a 30-day free trial.
This, however, places it significantly below our other competitors in this category.
Wix and Weebly are terrific options if you want to try out a free plan, but we believe Wix is the better value for money.
With these factors in mind, we've compiled a list of who we believe each platform is most suited for:
Squarespace
Squarespace is a designer's dream, as its website themes are beautiful and built to accentuate visual content. On the other hand, this platform has a significantly steeper learning curve. If you're new to web design platforms and don't have the time or motivation to learn how to use them, Squarespace might not be the best choice for you.
Wix
If you're a novice, Wix is your best option. It's simple to use, with a straightforward user interface, yet there's still a lot of functionality and a large number of templates to choose from. In addition, as compared to Squarespace and Weebly, its capabilities are targeted toward providing a bit extra aid with SEO and web development.
Weebly
You can't go wrong with Weebly if you're a small business seeking to create an impression. Because of its organized templates and drag-and-drop editor, this is a beginner-friendly alternative because you won't have to bother about web design.