Reading Time:
9
minutes
Wix is a great choice if you are looking for an easy but powerful solution to designing your online store. Wix is a popular choice for small business owners because it is easy to use and has many features.
Wix is a well-known name in the world of website builders. Wix has been used by many companies to establish their online presence. Wix also offers a solution for digital sellers. Wix ecommerce plans offer the same intuitive drag-and-drop editor you would expect and additional features.
Wix doesn't require you to have a lot of experience in coding or development. Wix offers templates and drag-and drop functionality that will simplify the process of building a website. It is easy to move text boxes and images around. Wix's ecommerce tools also include a variety of sales tools.
Wix is a great alternative to Magento and Shopify. It is now time to ask the question: How much does it cost to create a Wix site?
Wix Ecommerce: The Pros and the Cons
Before we go into the different plans available for your Wix ecommerce platform, it is worth taking a moment to consider why you chose this service. Wix is a leading solution in the marketplace, offering features such as unlimited bandwidth and easy building for each package.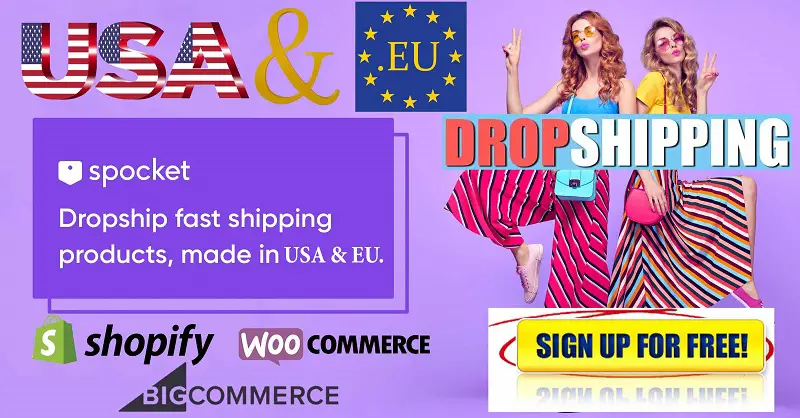 Wix allows you to take online payments from your customers and create a site that is easy to use. Your Wix website can be combined with your email marketing or social media channels. These are the pros and cons of Wix.
Pros
Simplify website editing Wix will show how your store edits appear on the storefront. This is so you don't make blind changes.
Multilingual performance – Wix's multilingual support means that there is no limit to how many people you can reach through Wix.
App market: Select from a variety of paid and unpaid apps that will enhance your digital store.
Multichannel Selling: If you are looking to increase your brand reach, consider selling on social media channels such as Instagram.
Excellent for beginners: Wix is easy to use and you can choose from many website plans to build your site the way you like.
Ecommerce tools: Your Wix account comes with a variety of tools, such as abandoned cart recovery.
Flexibility – Add functionality to your Wix.com site and transform it however you like. Wix allows you to grow with your customers.
Cons
* There are some missing features: Wix doesn't offer inventory management stock level alerts.
* Problems with creativity: It can be difficult to make sure everything is working properly if you are able to modify any aspect of your website.
* The app marketplace is not the largest: It's still not the most popular option.
There are many options
Wix pricing for ecommerce packages is different from what you would pay for the Wix standard website builder experience. The cheapest ecommerce package is Business basic. It costs $23/month. You can then upgrade to Business Unlimited at $27 per month, or Business VIP at $49 per month.
Wix's basic website plans start at $14 for the Combo option. However, this plan doesn't include the ecommerce features that you need to sell.
Let's look closer at the ecommerce options available to us.
Wix Business Basic: $23 per Month
The Basic plan is Wix's first and most affordable plan. This plan is ideal for new businesses and the most affordable ecommerce plan. This feature-rich tool is priced at a reasonable $23 per month. This package includes:
All site assets can be stored in 20GB
Wix Store ecommerce platform
Unlimited bandwidth for all of your customers
You get a free domain name (custom), so that you can create a brand for yourself
Site pages are free of Wix ads
For advertising on Google, get $300 worth of Ad Vouchers
Video support for five hours
Wix Site booster app for improving Google rankings
For insights into your audience, use the Wix visitor analytics app
Google Analytics for Data on Clients
Wix Business Unlimited: $27 per Month
The Unlimited plan costs a bit more than the Wix Basic option. This is a popular choice for companies that are growing. Business Unlimited allows you to customize your website to meet your specific needs. You get all the benefits of the Basic plan plus additional features such as:
35GB storage space
10 video hours
Social media logo files
Create a Wix logo
If you are looking for a lot of growth tools, the unlimited plan is a good value. It's not the most expensive plan on Wix but it is one that is more than worthy.
Wix Business VIP: $49 a month
The VIP Plan is Wix's most expensive option. This plan is better for companies who need the best tools to sell online. The $49 monthly price tag will get you everything you would expect from the Business Unlimited plan plus additional features such as:
Unlimited video hours
500GB storage
Priority support and response
Wix Business VIP plans offer additional support and guidance for businesses that need it.
Wix Pricing: Additional Points to Consider
You can also choose from a variety of plans offered by Wix. These "Business" plans can be used by those who want to create a website and/or blog. If you plan to sell products through a digital store, then you will need to concentrate on the ecommerce package.
These are the premium plans for "Business", which don't require any ecommerce features.
Combo: $14 per month per user. This combo includes a custom domain for free for one year, removed Wix ads and a free SSL certificate. You also get 3GB storage, 30 minutes of video, and a free SSL certificate.
Unlimited: $18 Per User per Month – You get everything in Combo with 10 GB storage, an hour video and ad vouchers. Access to the video analytics app is also included
Pro:$23 a Month: Unlimited storage, 2 hours video, event calendar access, unlimited logo design, and 24/7 customer service.
VIP:$39 a month per user. This VIP package includes 30GB storage, 5 hours video support, all features of Pro and priority customer service.
If you require a package that is tailored to your specific needs, there's an Enterprise plan.
You can still create your first website without paying any free from Wix. You won't be allowed to connect to your domain unless you have a premium plan. Premium plans include a one-year free domain use voucher, and various vouchers for Google and Bing advertising to help you grow your business.
If you do not connect to your domain, you will end up with a Wix subdomain, which isn't very professional. Subdomains usually look something like this: username.wixsite.com/name. You can choose the exact name you want with custom domains.
After you have created a domain for your website, G-Suite will allow you to purchase a mailbox and receive a customized email address. Wix partnered with G-Suite to provide 40GB storage and inbox storage to users. Users also have access to important tools such as Google Docs and Sheets.
Pricing for Wix Ecommerce: Value for Money
Overall, the Wix plans are very affordable. You get a lot for your money, from SEO to credit card transaction management and more. There is no free plan today, as there was in the past. If you are unhappy with any of the features or functionality, however, premium plans come with a 14 day money back guarantee.
You can find more advanced features for enterprise businesses from alternatives than Wix. Wix is an acceptable choice for smaller budget-conscious companies. Remember that Shopify's prices start at $29 and go up to $299 per monthly. BigCommerce pricing plans start at $29.95 and go up to $224.95.
Although there are some Wix products that are slightly more expensive than Squarespace, it is worth considering the functionality you get from both. If you plan on growing your business over the long-term, Wix is a better choice.
What Can You Get for Your Money With Wix Ecommerce?
Wix includes all the tools that you need to make digital and physical products fly off your shelves. This system organizes everything to make sure you get the most out of your online selling strategy. There are many products that you can sell. Everything is possible, from eBooks to handcrafted items.
Wix's Wix Bookings app is the best tool for booking potential customers. You can also display your products on Wix in a variety ways that will help you attract customers' attention. There are many product zoom options available, and you can upload up to 15 images.
Wix is a great tool to show everyone how amazing your products are. You can show off the effectiveness of your products and provide a great customer experience by adding product videos to your pages.
Wix multi-year plans come with advertising vouchers. This allows you to increase your visibility on Google and Bing, without needing to purchase the ads. This is a great way for you to get started in building your digital presence.
You also get a domain free of charge with many multi-year or yearly premium plans. Wix gives you a domain voucher that can be used to name your website for up to one year. You can even choose from the most popular suffixes such as.com or.net.
Alternativly, if your domain name is already registered, you can use Wix to replace your Wix-free URL with a custom domain. After you have your domain setup, you can purchase an email mailbox and a custom email address through Wix.
Wix Ecommerce Features: Worth it?
Wix comes with some costs for ecommerce website owners. However, it is surprisingly affordable and offers a lot of value. Wix offers the best plan, so you don't need to pay extra for things like inventory management or priority support.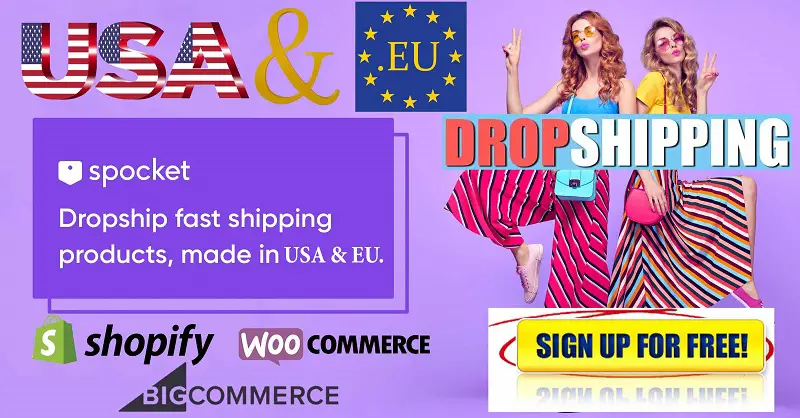 Although Wix does not offer the most advanced inventory management, you can still sell unlimited products and import mass quantities of information within seconds. Wix stores will let you choose how to manage your inventory and track numbers. You can also mark out when an item is out-of-stock.
You can unlock additional features that allow you to sell more via everything from credit cards to PayPal, as you move beyond the basic Wix pricing options and the combo plan. Abandoned cart recovery is available. This allows you to automatically reach customers who have abandoned their carts and left the site.
Multi-channel selling is an option for those who wish to increase their sales opportunities. To increase your reach to different audiences, you can sell on social media channels such as Facebook, Instagram, or Amazon. Wix is one site builder that allows you to also sell on Instagram. You might need to use Ecwid, a third-party tool, to make sales on platforms like Pinterest.
Apart from its wide selection of themes and VIP support options, one of the best things about Wix is its robust app market. Wix, like other market-leading ecommerce platforms, knows that not all features are available in one location. Wix's app market allows you to add new functionality to your website to meet the needs of your customers.
Wix stores is another app that's worth looking into if you plan on selling in multiple environments. You can sell unlimited products, create discount codes and create product galleries all from your smartphone.
You can create a mobile-optimized store that accepts credit and debit cards
Accept different types of online and offline payment options
You can access popular payment methods like Stripe, Square and PayPal.
Automatic email strategies can be created to reach your audience
Get premium order management tools in your pocket
Secure SSL encryption available as part of your Paid Plan
Extra Features: Wix Ascend
If you are determined to get the most out your Wix pricing plans you may consider some of the "additional choices" that are offered alongside the standard Wix price. These add-ons can help you reach your target audience and many other things. Wix Ascend is the most popular business solution to help you market.
Wix comes pre-installed with many tools to help you stand out online. Wix Premium plans will include access to Search Engine Optimization tools. These tools make it easy to optimize your site for search engines and insert keywords in your content.
Meta tags can be used to enhance the pages of your website and make adjustments to how your store ranks online. Wix provides all the support you need to get started. Wix has a built-in SEO Wiz that will help you choose the most effective strategies for search engine management. It can even suggest keywords that you might use.
Wix users are just beginning to understand the importance of SEO.
Wix Ascend offers the next level in marketing support and customization. Wix Ascend can help you market your brand, connect to customers, automate workflows, and much more. It makes managing your marketing easy.
Wix promises a sensational user experience and a wealth of marketing options. This is Wix's mission to elevate your branding and promote strategies. This could be a great way to improve the position of your online store. Some of the items you will have access to are:
Google's advanced SEO features will help you stand out
Social media marketing campaigns using templates
Templates for promotional video support
Google Analytics, Google Ads and Google Tag Manager
Integrations with Facebook for social advertising
Email marketing tools can be connected to make connections
Advertising experimentation and A/B testing
Wix ascend can also be purchased separately with approximately 3 pricing plans. This does however mean you will have to pay more. Ascend can be affordable at $9 to $45 per monthly depending on what features you require.
Selling with Wix Ecommerce is a Good Idea
Wix is an excellent choice for those looking for a low monthly cost and great features. Wix is a great alternative to WordPress and Weebly, making it easy to start selling products online. Once you have chosen your pro plan, there are no high transaction fees or additional expenses. Premium apps and other extras will cost you a little more.
Free websites are a great way for company owners to get started. This is especially useful for freelancers that don't know what type of store they need. You will find plenty of information, from SEO support to FAQ documentation, to help you get started.
Wix makes it easy to get paid. After you have connected domain names and set up Wix, you can select from many payment options to offer your customers. You can make it more likely that your customers will choose to shop with you via Stripe, Square and PayPal. You also get SSL security to give you extra peace of mind.
Your customers can save their credit card details on your website, making it easy to check out. Integrations with ShipStation are available to assist you in fulfilling orders. If you wish to reduce costs, your online store can be connected to dropshipping businesses.
Wix Ecommerce Pricing Review: What's the Verdict?
Wix offers many great benefits, including a form builder and support for the first year. This makes Wix a great choice for many brands. Even though you get only 2Gb bandwidth with the initial package it is enough to give an idea of what Wix can do.
You can upgrade to a plan that suits your needs as you grow your business. The extensive app market allows you to add additional ecommerce features to Wix if the already integrated ecommerce tools are not enough. There are many options available to provide everything, from Favicon generators to SEO tools.
Wix offers a wide range of options, whether you are looking for an easy drag-and-drop ecommerce solution or something affordable to get you started online.