Reading Time:
5
minutes
Dropshipping is a kind of business which doesn't require any hard and fast rules. If you are at the 16 and thinking about the Dropshipping business you are the right place. First pf all we would like to congratulate you for starting this journey at such a young age. You will acquire a lot of skills throughout your journey. When you are starting business at such young age you get skills of entrepreneurship by the time you become and adult.
If you are 16 or below that age you should read this article further to know how to start your own Dropshipping store. It is possible to start Dropshipping business if you are 14 to 16 years old. There are many Dropshippers out there who are at the same age are doing great in this business.
This age is very much suitable for starting a Dropshipping business as you will have your whole life to work upon it. You will learn so many things like managing your business, growing it, scaling ads etc. through out the process. Your mindset and skills both will develop. Till the time you grow to be an adult your business will turn into a full fledged one. However, you need to start your business with the right mindset. When you are young you don't have much responsibilities so you have more chances to becomes successful Dropshipper as you will have more time to spend on your business.
Should you leave college to start Dropshipping business?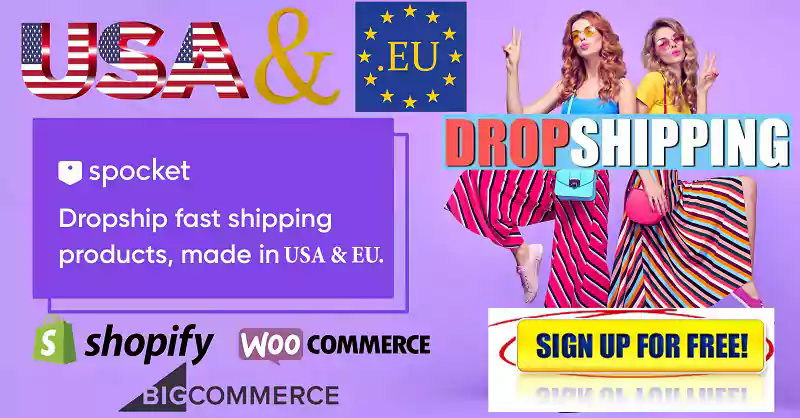 The answer is No. You don't have to. You have all the time in this world to work upon your business when you are at the age of 15 or 16. We get a lot of queries by many young people whether they should quit their school to give time to the Dropshipping business. We will give an answer to this query today.  
At this age you are not doing something very productive like jobs or internships. All you have to g=do is to go to college and attend classes. Out of 24 hours in a day you spend little time on studies and you don't have any other productive work to do. You are free for most of the day. You are doing nothing for being productive or creating something for your own. You will realise that you have a lot of free time in your day to work on something. When it comes to Dropshipping business, time is the most effective thing that you can use.
We suggest you not to leave college. You can do anything in this world and still focus on Dropshipping business. Give a little time to it. You have to spend a little time on your business. You have to seclude yourself from thinking that what will people say about your business. At the end of the day it's your business and all the profit will go to you. Stop wasting time in hanging out with friends and online gaming. When you are starting a Dropshipping business you tend to get a lot of criticism for it because people can not understand what you are doing exactly. Don't care about giving explanations to people out there. All you have to do is to focusing on your Dropshipping business without any distractions.
Do you have work pressure?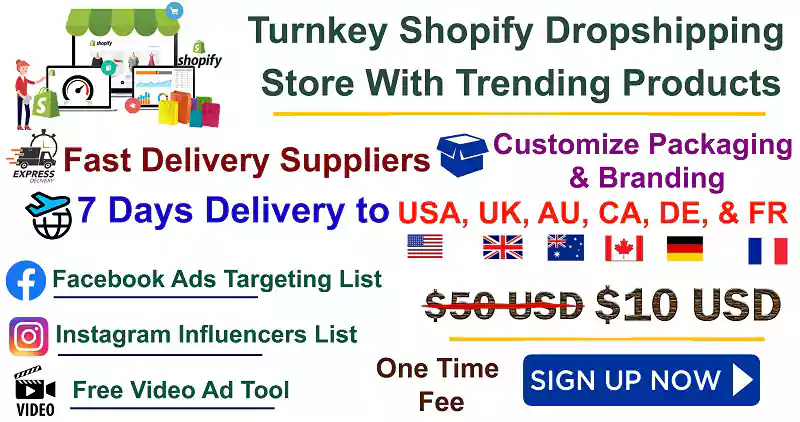 We will say No because at this age you don't have many responsibilities or financial expenses that will lead you to do overwork. You don't have rents, bills or EMIs to pay. So, basically you don't have that much stress on you. So, without exhausting yourself you can still work on Drosphipping and have a full-fledged business by the time you become and adult. And by the time you become and adult and start to have responsibilities then you can focus more on your already established business.
Steps that you have to take:
The first thing that you need to do is to do a set up. A set up includes things like a PayPal account. You can take help of your parents to do that. Before getting their help, you must explain your parents what you are actually doing.
Write down your business plan including your financial goals, revenue numbers, the kind of store you are building, the kind of products you will be selling, all the research work etc. then explain the whole plan to your parents. Once, they understand your plan they will definitely help you out.
You will have to form one company on your name and your parents can help you in that. Your parents can form the company and make you the author signatory of that company. You can take decisions for your company even if your parents own that company. You can transition the ownership of your company on your name when you become an adult. So, in that way you will become an owner of that company. Transition is not very time taking so, you don't have to worry about it much. All you have to do is to take a start towards the journey of Dropshipping. Follow company formations guidelines available on YouTube.
You can use your parent's Pan card number for PayPal account as minors don't have a Pan card. It will be a little bit of effort but it will all be worth it. Nothing in life comes easy. Even for passing your exams you need to study and attend classes. Inculcate the spirit of facing challenges in your life. Don't be afraid of challenges and don't stop when you face them. Don't give up, no matter what.
The next thing that you have to do is to learn. After you set up your whole company including bank account etc. then the next step is learning. There is so much information about Dropshipping business available on the internet which you can access easily. There are so many YouTube tutorials that you can follow for Dropshipping business. Watch all the videos, gather all the information and start working. Within a weak or two you can have a lot of information and learn many things.
Learning is not enough when it comes to Dropshipping business. You have to acquire skills as well. Skills are what will take you forward. No matter how much you learn, you can not do anything without skills. If you acquire skills at this age, you can become a master of your business by the time you become an adult.
When you are a minor, you are already involved with the learning process. So, you can acquire knowledge and skills at this age easily. Its easier to acquire skills at an early age and keep growing from there.
You should learn things like image editing, video editing through soft wares, cutting music, making posters, content writing etc. Try to do more and more things. The more you do such activities the better you get. Learning these skills will help you in so may ways. You can grow your business through these skills and these skills will always be with you.
A lot of people don't have money at this age but you don't have to worry much about it. Apart from little expenses such as Shopify subscription fees there are no other major expenses. These little expenses should not be a hindrance. The biggest hindrance of money comes when you start spending in Facebook ads.
There are a lot of people who do freelancing jobs and have a source of income or have a part time job. In this case its awesome. You can spend your earned money into your Dropshipping business.
You should also learn to spend money on Facebook ads in the right way. You should keep a record of your expenses and keep a record of your profit margins.
If you have no source of income and money to spend on your Facebook ads then you have to spend your time instead. When you have money, you can spend as much as you want on ads but when you don't have money you have to spend a lot of time on your business.
If you don't have enough money to spend on Facebook ads for finding your winning product then you must spend a lot of time on Dropshipping. Invest your time into building social profiles, regularly posting about your products, building up a fan base, start advertising your products etc. You can make use of social media platforms like Instagram, Facebook, and YouTube. When you build enough audience, it become easier to sell your products without enough ads.
Write good product descriptions, spend time on optimization of your page, do keyword research, and build an organic traffic. It might take a lot of time for you to build an organic traffic but it will be worth it. You can build a good store by doing all the above things.