Reading Time:
10
minutes
Which ecommerce website builder is best for small businesses?
This is a question that many entrepreneurs and business leaders are asking. There are many ecommerce options available, but not all are suitable for small businesses.
Small businesses need a website-building solution that is both affordable and simple to use. It's also important to buy something that can scale so that your website can grow with your company over the years. There are many options for small business owners.
We searched the web for the best selling solutions for small businesses with a limited budget. These tools were chosen not only for their affordability but also because they are easy to use and can be used to generate growth early in your company's development.
These ecommerce websites for small businesses will provide you with a variety of options if you are looking for flexible sales features, back-end technology, and a low price.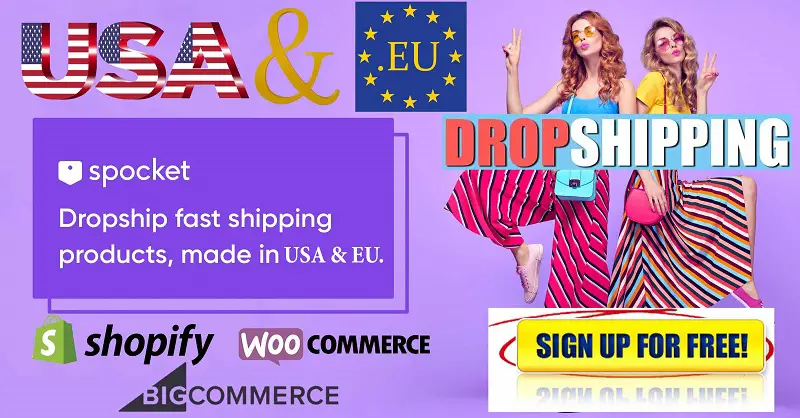 Shopify is a well-known ecommerce product. It's known for its many sales features, customizable functionality and ease-of use. Shopify allows companies of all sizes to quickly find their online space. It also offers a variety of tools that can be used for selling physical and digital products.
You can create a professional-looking store with customizable themes. Customers can also choose from a variety of payment options. Shopify offers specific templates based on the industry in which you are building your business.
Shopify allows companies to launch an online business within minutes. They can also migrate an existing shop into Shopify. You can also access a variety of tools and applications to enhance your store's capabilities and to get support from a large community. Apps can be used to collect customer reviews, manage inventory and even SEO tools.
Pricing
You may be able to get the most affordable Shopify package depending on how big your store is. You can add a button to your website to check out. Or, you can go for the $29 basic package to build a website. Shopify is very affordable for small businesses.
Pros
There are many templates and customizations available for branding
Add-ons or plugins allow you to add new functionality
Sell across multiple digital channels
Hosted eCommerce means you don't need to deal with backend issues
Convenient and secure checkout
Affordable pricing structure
Cons
It is not the most scaleable shop builder
There are some ordering restrictions
Best for
Shopify is a market leader in ecommerce. Shopify makes it easy to create and activate an online store. Even simpler, you can simply add a Shopify button on your existing website.
Square Online is a great payment processing solution that can be used by companies of all sizes. Square Online is more than a POS. Square Online allows you to create your own online store with ease. This software allows businesses to integrate their online and offline selling solutions into one package.
Square's online website builder offers a variety of customization options to make your brand stand apart in a digital environment. With syncing between your online and offline stores inventories, you can quickly set up your website and begin selling products instantly.
While Square allows you to open your store free of charge, transactions will incur a fee. This can reduce your profits and make it more difficult to keep track of your customers. Square is still a popular choice for anyone who is familiar with the Square brand.
Pricing
Square does not charge you for the creation of your online store. However, you will be charged a transaction fee each time you accept payment through the store checkout. You may also need to pay additional fees for certain functions. Make sure you research your options before you begin "adding" new features.
Pros
It's great for combining offline and online selling
Square users will find this a convenient option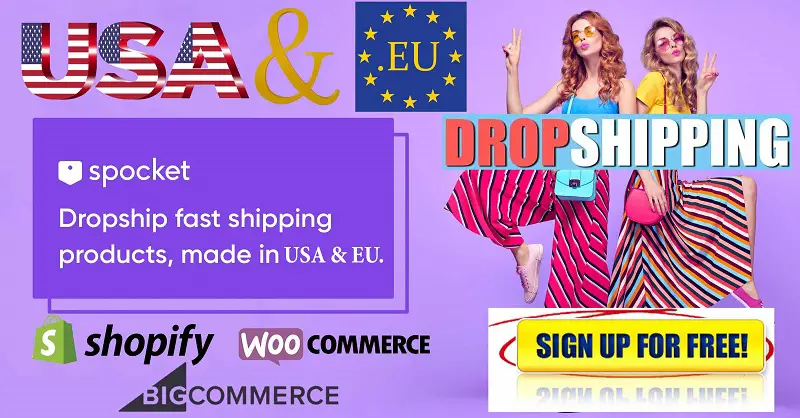 For beginners, it is simple to use
AI functionality included
Create your store for free
Cons
There are not many customization options
Only 1 payment processing option
Best for
Square Online is a great choice if your offline store already has a Square POS. You can easily link your offline and online store if you are comfortable with offline payment processing.
Squarespace is a popular option for companies looking to create an attractive website. It's also great for creatives and business owners who are looking to build their online portfolio. Squarespace offers many great templates that will help you get started. It is also ideal for solo entrepreneurs and freelancers. For beginners, the whole process is easy.
Squarespace is a great choice if you want to leave a professional impression on your customers. Squarespace is a popular ecommerce platform that allows you to make a lasting impression on your customers with beautiful themes and great checkout experiences. You can even publish blogs in this environment for content marketing.
Squarespace offers each package a free domain, making it easy and quick to get online. To attract attention to specific products, you can also create landing pages and cover pages.
Pricing
Squarespace charges clients based on their specific functionality. Squarespace's cheapest package is $18 per month. This includes access to basic sales tools and access to other features. You can be sure that even the most expensive service will provide 24/7 support so you are always in touch with someone. To sell online, however, you will need the Commerce plan, which costs $26 per month.
Pros
A stunning selection of templates available
Marketing via blogging and SEO
A wide range of pricing options available
Extra features like cover page builders
Customization options for developing your brand
Each package includes a free domain
Cons
This is more for freelancers than businesses.
For larger brands, there is not much scaling
Best for
Squarespace is a great platform for creative professionals and freelancers looking to show off their unique portfolio online. Squarespace can help you make your company stand out from the rest without any programming knowledge.
BigCommerce, an ecommerce platform that has a great reputation for boosting sales and omnichannel selling, is a wonderful tool. You can increase your sales via email, social media and in your ecommerce store with the right ecommerce strategy.
BigCommerce offers a great site builder and the ability to integrate with Amazon. There are also many transaction processing options including PayPal support. It is compatible with several credit card providers. BigCommerce is an excellent choice if you are looking for a site builder to help you scale your small business. BigCommerce has many more features than other small-business website builders, and it is easy to use once you get the hang of it.
Although BigCommerce is not easy to use, it can help you optimize your site for maximum results. You can also rely less on third-party plugins and apps. You can sell instantly through multiple payment gateways such as Stripe and PayPal. Additionally, you can access all of your web hosting from one location, which will allow you to grow your business plan.
Pricing
You can try BigCommerce for free for 15 days. The Standard plan is $29.95 per month. The Plus package costs $79.95 per monthly and gives you access to abandoned cart saver. The Pro plan costs $299.95 per months. A specialized enterprise plan can also be requested by users.
Pros
It is easy to sell on multiple channels
Online store builder that scales to your business plan
You don't need an app store that offers ecommerce tools.
All types of ecommerce businesses can use this software
Different marketing tools
Cons
Paying plans that are expensive
Significant learning curve
Best for
BigCommerce is your omnichannel ecommerce platform that allows you to sell on all platforms, including eBay and Facebook. With a variety of advanced features, this solution makes it easy for you to scale your business.
Ecwid is one of the most popular website builders on the market. It's easy to use and a great tool for business leaders. This solution has the advantage that you don't need to create a brand new website or move anything in order to access the selling functionality. Ecwid is an open source plugin that attaches to Joomla, Drupal, WordPress and other platforms.
Ecwid makes it easy to sell your products and services online. It offers a flexible environment that can be customized to your needs. You have access to checkout customizations and one-click checkout pages. Ecwid integrates with many apps to help you take your store to new heights.
Ecwid offers a mobile app that allows you to manage your store and check your transactions.
Pricing
If you don't have many requirements as a business owner, Ecwid is free forever. It is very easy to launch a store with the free package. Pricing starts at PS15 per Month if you require more functionality.
Pros
Plug it into your existing site
It is easy to use and offers many customizations
Apps and add-ons to increase functionality
Features for managing mobile stores
There are many options available for payment processing
Cross-channel selling options
Cons
You will need an existing website
There are some limitations to the free plan
Best for
Ecwid is the perfect solution if you have an existing website and want to add ecommerce functionality. You will be able to stay ahead with this solution, which offers a variety of flexible features and decent customer service.
Wix Ecommerce is a well-known solution for people just starting out in the digital realm. The powerful website builder offers all-in-one functionality. Everything you need is already included in the service. Wix will host your store, handle security and provide a convenient checkout solution.
Wix is a website builder that offers more advanced features than others. However, it has some unique capabilities that make it appealing to beginners. Wix offers AI innovations that will help you create the perfect website template. Wix offers an easy drag-and-drop editor that allows you to customize your website with ease.
Wix offers many tools to secure your website and help customers check out easily. This will ensure that Wix attracts a large number of customers. However. Transaction fees are something that you will need to pay, which can be a problem for beginners.
Pricing
Wix offers a free plan that will get you started. However, it is not suitable for eCommerce and comes with Wix branding. You will need the minimum Business Basic plan to sell your products online. It starts at $23 per monthly. You will pay more for more functionality.
Pros
There are many customization options available for your website
A wide range of secure payment options available
Loyalty tools such as discount coupons, gift cards and other offers
Apps and plugins to enhance your website
Useful AI-driven tools
Cons
Not the best for large scaling
These are not the best ecommerce features
Best for
Wix is the perfect solution for businesses that require a lot of help to set up their stores. There's lots of support to make sure your site shine. You can also customize your store easily with add-ons and apps.
Weebly, one of the most user-friendly and cost-effective store builders on the market for small business, is one of the easiest-to-use options available. Although not the most powerful product on the market Weebly makes it easy for beginners to create a website and sell their products. To get started, you don't need a large budget.
Weebly is a popular choice for business owners who want to create great templates and offer customization options. You can choose from a variety of templates that are professional and customizable, as well as a shopping cart with Google analytics.
One of the best features of Weebly is its integration with Square. This means that your customers will have a great experience shopping on Weebly.
Pricing
Weebly is one of the most affordable website builders, starting at $9 per month. You will need to purchase a package at least $29 to access ecommerce functionality.
Pros
This is a great resource for those who don't have any prior knowledge.
There are many options for team collaboration
Many integrations and apps available, including email marketing
You have a choice of responsive themes
Affordable pricing
Cons
It is not very scalable
There are not many payment processing options
Best for
For beginners looking to get into selling online, Weebly is a great choice. You don't need to spend time looking for the right payment processor.
Shift4Shop is also known as 3DCart. It's a powerful website building tool that's great for small business owners. Shift4Shop is a great tool for small business owners who want to sell online quickly. Your store package doesn't cost a lot and there are no transaction fees.
Shift4Shop provides a variety of features that business owners can explore. These include cross-channel selling options, SEO strategies to help customers find you online, and an array of additional payment providers. Shift4Shop provides a complete solution for creating an online presence. It is also very user-friendly.
Shift4Shop can be your best choice if you are looking for an eCommerce platform that will make it easy to expand your business. Your site can be customized with HTML or CSS.
Pricing
When you first start selling with Shift4Shop the first month is completely free. This is a great way to keep your costs down. You can also get a forever free plan that includes unlimited users, products, bandwidth, features, bandwidth, and hundreds of themes.
Pros
This product is suitable for content marketing and SEO.
Cross-channel selling opportunities
There are many payment options to choose from
There are tons of customization options
Affordable pricing with a free option
Cons
Some basic programming knowledge may be required
It is not the most scaleable store
Best for
Shift4Shop makes a great investment if you are looking for a flexible product you can use without any cost. Without spending a lot, you can launch your business online quickly and build a strong brand.
NopCommerce, an open-source eCommerce platform built on Microsoft technologies, is called NopCommerce. It supports more than 60,000 live shops, many of which are small businesses. It is possible that nopCommerce is affordable. It supports more than 1,500 integrations, and boasts a vibrant community of over 250,000 members.
NopCommerce allows you to sell unlimited products, manage infinite staff accounts, support multiple vendors, and take advantage of popular payment gateways and methods. The platform also offers advanced reporting and analytics, as well as shipping features.
Open-source means you can modify everything you want and control every aspect of your store. NopCommerce supports many marketing features. You can use NopCommerce to offer discounts, gift cards and product reviews and ratings. You can also add different content types to your site: polls and, blogs, custom pages and forum.
NopCommerce has a lot of features, but it focuses less on the visual aspect of store design. This platform is more intuitive for tech-savvy store owners than it is for beginners.
Pricing
NopCommerce can be downloaded and used for free. You will find a copyright notice at the bottom of every store you create using the platform that says "powered by NopCommerce." But, this can be removed by purchasing $250,00 license keys for your website.
You can also purchase themes and plug-ins on the marketplace. These themes and plugins are available for purchase starting at $0 up to $999. Plugins are usually included in premium themes and cost about $250.
Pros
You can modify the platform as you like, thanks to its open-source nature.
NopCommerce offers full GDPR support making it an attractive choice for European companies
It is very adaptable, making it an ideal option for both small and large businesses.
It is completely free to use
NopCommerce updates are released every 6-7 month
Cons
To remove the copyright notice at the bottom your website, you may need to buy a license key. This can be quite costly.
Premium themes and plugins can be expensive.
All dedicated support starts at $83.25 per month, due to its open-source nature.
Best for
NopCommerce is ideal for merchants who want to grow their business through multiple stores. It is not recommended for those who are new to the business or don't have IT support. NopCommerce is recommended only for those who are comfortable with technical challenges.
Final Thoughts
There are many options for building your website. You can either buy your domain name and host it yourself like WooCommerce or get an ecommerce website builder and cart recovery system managed by someone else.
There are many other tools available than the ones we have mentioned. Don't be afraid of exploring other web design options if you don't like the products that are offered. The best ecommerce website builders for small businesses will make setting up your storefront simple.
You should be able sell products using a variety of payment gateways from Shopify Payments to Apple Pay and PayPal. If you don't have the knowledge to build your store, there are tutorials and FAQ guidance.
Look for solutions and pricing plans that scale with your business. There are many user-friendly tools available for start-ups, such as tools to improve search engine performance or check analytics in real time.
This website design tool is easy to use for beginners. It will allow you to quickly start selling.