Reading Time:
9
minutes
E-commerce is flooding with new product range, glossy pricing and many more benefits in hand. Not only this; drop shipping products from AliExpress is considered an excellent way to induce profit margin. Though, looking on the pros is not enough as there is one potential drawback that can result in serious customer dissatisfaction. 
Do you know what it is; the answer is extended delivery time. Even when the shipment is carried on with global mail or express methods, this problem still sustains. It will, without doubt, dishearten your customers, but will create problems for the seller too.
Now, the setback of late delivery has been solved with the introduction of ePacket. It is a delivery provider who will take not as much of 30 days. Instead, the parcel will reach the customer in a maximum of 7-10 days only. The pricing is mostly free, or it will ask you to pay a few bucks only.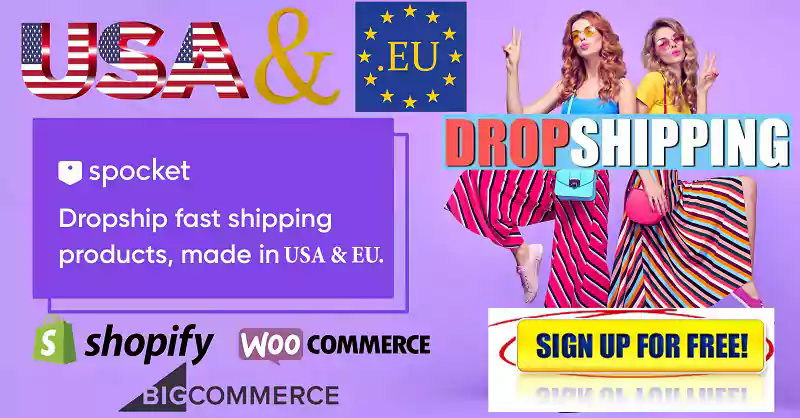 Considering the drop shipping business model, many aspects of ePacket needs to be validated. Things like locations, customer base, deliveries are some of them. 
Don't you worry as, in this blog; all the answers will be served on your plate. 
A sketch of ePacket shipment 
The service of ePacket, in reality, is a mutual agreement made between the United States and Hong Kong/China. The purpose of the agreement is to increase the trade among the two nations reasonably. Plus the flow of trade is fast and can be handled more smoothly. 
In early 2011, many wholesalers were looking for the way to reach a maximum of customers in the United States. Keeping the same in mind, the United States Postal Service and Hong Kong Post united together. This unification between these two countries was to provide more and more alternatives to the wholesalers.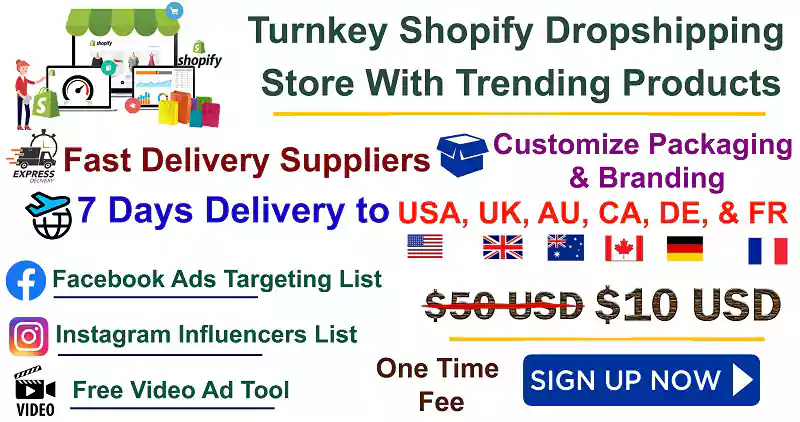 This solution has worked in many areas, like giving enough opportunities to connect with customers and competitive preferences. The work got even closer with the launch of tracking options. Now, the customer sitting in the United States can easily track his or her shipment coming from eBay China sellers. The shipment package when reaches to the US, it comes with USPS First Call Mail service as well as Delivery conformation. 
Seeing the popularity and the ease of working methodology, the services of ePacket was accepted with open arms in many countries all over the world. 
If you are holding thought to begin with something new in terms of e-commerce business, then it won't be wrong to try ePacket. The rewards are high end like priority mailing, global mailing services, china post tracking, and so on. In other words, it can be addressed as a tool through which you can attempt for various deals and freshly incorporate with your business. 
Both a normal seller and an eBay seller will be having profitable advances in the hands. It is for a reason; ePacket service is associated with post office rules and post register. This service is an identified way to elevate the growth of the business. 
Although there are certain controlling ends, whereas it will not create any hassle on the row.
The weight of the product should be equal or less than 2kg
The length of the package should be equal or less than 24 inches
The order value of the package should be less than 400$
Why use ePacket delivery process?
Until now, we have understood the time and cost benefits of ePacket, while going into a bit detail; there are many.
In case, if the package is undelivered, then free return option is available. It supports the customers in making the purchase if the product does not match their expectations. Also, as there are no additional expenses, it will increase sales too. This benefit can be termed for expanding the relationship between customers and sellers. 
With ePacket, customers have the liberty to track the product with end-to-end movements. From the time, the product was ordered to it reaches the door of the customers; everything will be in the eye of the customers. 
There are chances, where custom payment or additional taxes will come under the pocket of the customers. It is applicable only for specified products only. 
How much time does ePacket take on an average?
The overall duration of delivery depends on the package destination, means from where it is starting to where it will reach. Added to this, customs, delays and holidays are some of the issues. Suppose a shipment has to be delivered to the United States then it will take around 10-12 days.
Now, if the destinations are different from the US, then the time frame will change. It also happens because the packages are routed with the respective facilities during the entire process prior assigning it to the customer. 
But, the process of shipment with ePacket is seamless and secure. The availability of the tracking number is also a prime benefit in the hands of the customers offering the peace of mind. 
The weight limit for ePacket
If you are delivering packages from ePacket, then it is likely to meet the weight limit, or else, it will be rejected. The weight limit is up to 24". The total height and thickness will be up to 36".
The delivery weight cannot cross 4.4lbs if it is being sent through ePacket and the overall costing has to be within 400$.
Note – The mentioned limits are as per USPS. 
The rules of ePacket shipping's customs and additional taxes 
As discussed earlier, the shipments have to undergo the additional taxes and customs duty (traditional) for the final clearance. 
To know in details considering the customs and taxes, merchants will be the best party. It is advised to ask them if any extra amount needs to be paid. As they are dealing with everyday business, you will get rightful answers. 
Top ePacket Countries for Dropshipping:
To know whether your country is accepting ePacket delivery or not, we are sharing the list here – 
Australia
Austria
Belgium
Brazil
Canada
Denmark
Finland
France
Germany
Greece
Hong Kong
Hungary
Ireland
Israel
Italy
Japan
Korea
Luxemburg
Malaysia
Mexico
Netherlands
New Zealand
Poland
Portugal
Russia
Saudi Arabia
Singapore
Spain
Sweden
Switzerland
Turkey
Ukraine
United Kingdom
United States
Some more countries are working with ePacket but are under trail run now 
Vietnam
Thailand
Kazakhstan 
Vietnam
By the time, you will be going throwing the list; many more countries will get added up. Therefore, you must keep an eye on the updated list from time to time. 
Delivery tracking process of ePacket from China
Not every delivery companies offer tracking benefits, especially when they are working on the global front. On the contrary, ePacket is known for its evergreen post tracking code, making the customer stay connected with the order routes.
Is there a need to pass on the tracking code to the customers? The answer is yes. First of all, it will let your customer trust on your services. Many sellers are there who are creating the scam or fuss, creating problems for the customers at large. Also, the customers will seriously be interested in knowing the status of their product and will it reach their doors on time or not. With tracking code, you can grab more and more customers too. 
To ascertain the tracking code, you need to follow with these two steps – 
Firstly connect with AliExpress and share that you need tracking code for the ordered product directly
Secondly, the time you are selecting the shipping options; don't forget to pick USPS, 17track.net, or ePacket China Post. 
Note – The tracking status should appear within 7 to 10 days of time, so, the customers can rest without worrying about any scam. 
Here is the simple step that you should follow – 
Reach out AliExpress
Go to My Orders
Select Track ePacket
During the shipping process, it should be understood that delivery will be done within 7- 30 days. In many cases, 4-5 days delivery time has been seen too. If the order is taking time, it would be better to wait instead of panicking.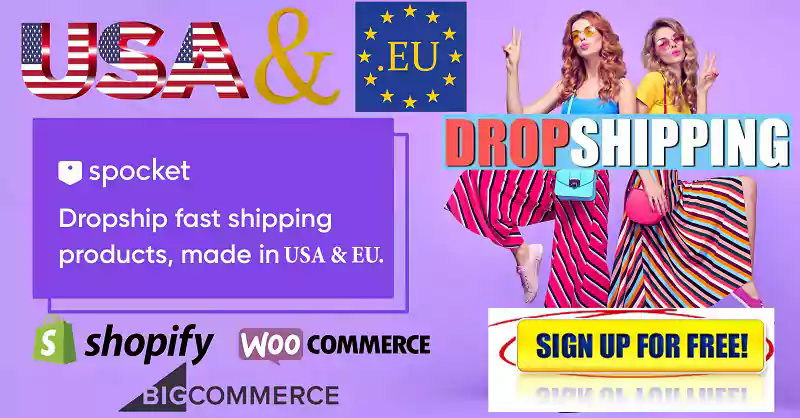 To avoid any fuss with the customers, you should take the first step by letting them know about the China packages. With this, the chances of cancellation and regular inquiry will automatically reduce.
It is not a joke if you come across with free ePacket shipping from AliExpress. To enjoy this service, click on the "Ships From", you will get this from the drop-down menu. It will help you to find whether the seller is offering the method of shipment. 
A precautionary tip
A few sellers are delivering shipment through free ePacket shipment from China. It might lure you at the first instance, but we will suggest you personalize with this method
Go to Orders page from AliExpress
Select View Details 
With this, you will know which shipping method is being used by the seller.
To identify a trusted supplier among the massive population of the fraudsters is a difficult task. It might eat your time, but don't take any strain, the method and information shared will help you a lot. 
A tip to try 
If the seller chosen by you is not offering free ePacket, then check the competitor who is also selling the similar product. 
Let's revise –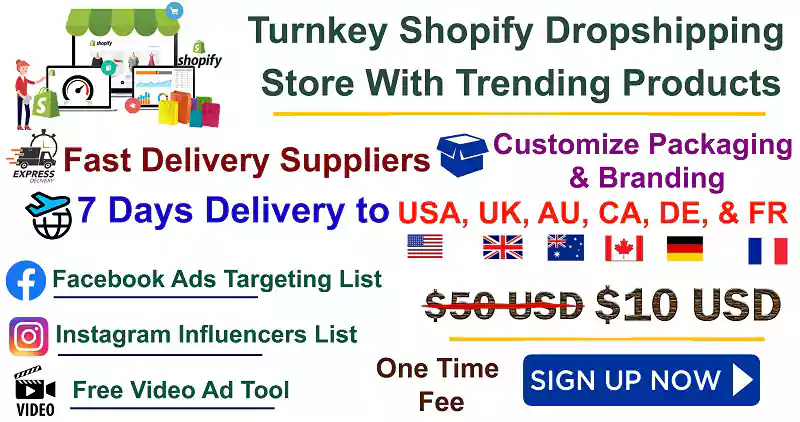 To lure more customers towards your product, keep the rate and shipping timing lower than expected. No matter is ePacket shipping is costing you as you can simply recover it with profits. People these days have no patience, and the only way to grow your business is through smartly shipping the products. 
Alas, the drop shipping process with AliExpress is like cutting a piece of cake. 
China Merchant that Offer ePacket Dropshipping:
Dropshipping is a retail fulfillment approach where a shop does not keep the items it offers in stock. Rather, when a shop offers an item, it acquires the product from a 3rd party and has it delivered straight to the consumer. As a result, the merchant never ever sees or manages the item straight. The most significant distinction in between dropshipping and the basic retail design is that the selling merchant does not stock or own any stock. Rather, the merchant purchases stock as required from a 3rd party– typically a wholesaler or producer– to satisfy orders. With the advancement of dropshipping improving and much better, China likewise appeared with the leading 10 popular dropshipping sites.
CJdropshipping.com
CJdropshipping (CJ) is a China-based one-step service platform that offers all type of services particularly created for dropshippers, for instance, item sourcing, automated procedure processing, shipping, and tailored items, and so on. CJ is completely gotten in touch with Shopify, eBay, and other online shopping platforms for the sake of dropshippers. Their primary consumers are Shopify, eBay, Etsy runners who are concentrating on marketing and left other things like item sourcing, order processing, and shipping to them.
They have around 200 complied factories and 8 worldwide storage facilities. Factory direct supply products, using a complete series of dropshipping organization enables you to bring a big range of items at a low price without the expense of warehousing them. They will not put any invoices or billings into your parcel without getting your approval. Furthermore, your custom-made cards and pouches are likewise offered to be placed into each of your parcels. As far as now, CJ is the main dropshipping partner of a lot of the leading 100 Shopify shops. You can go to the site to get more upgraded info or call them straight if you wish to do dropshipping organization. It makes sure that you will discover several products that attract you. Your associated questions will get a timely reaction from them.
Aliexpress.com
Introduced in 2010, AliExpress.com is an online retail service comprised of small companies in China and in other places providing items to global online purchasers. It is owned by Alibaba. It is the most checked out e-commerce site in Russia and was the 10th most popular site in Brazil. It assists in small companies to offer to consumers all over the world, and, similar to Amazon, one can discover simply nearly anything for sale. It is more precise to compare AliExpress to eBay, as sellers are independent, utilizing Aliexpress as a host to offer to customers and other organizations. Comparable to eBay, sellers on Aliexpress can be either business or people. Aliexpress is various from Amazon due to the fact that it acts just as an e-commerce platform and does not offer items straight to customers.
It straight links Chinese services with purchasers. The primary distinction from the Chinese shopping website Taobao is that Aliexpress is intended mostly at worldwide purchasers primarily in the United States, Russia, Brazil, or Spain. Alibaba is utilizing AliExpress to broaden its reach beyond Asia and difficulty online giants like Amazon and eBay. AliExpress is utilizing affiliate marketing to discover brand-new customers.
Taobao.com
Taobao.com is the most popular market in China where you can discover a wide array of items at affordable costs. There is a reason it is called Taobao. In Chinese, it suggests searching for treasures. Certainly, it resembles a cash cow of look for numerous consumers like yourself. Taobao dropshipping is facilitated by Taobao Age. Here's how you can gain from utilizing Taobao Age: (1) Very sensible rate. With 5% of the item expense, you can get the many services to support your Taobao dropshipping service. (2) Product Inspection. The quality assurance group thoroughly examines each item to guarantee it remains in good condition and complies with your specs. Any problems found will be correctly dealt with and prompt fixed with your provider.
( 3) Consolidate. If your client purchases numerous items which can be purchased from various providers. (4) Free Storage. Storage in the processing center comes totally free. The customer support group is readily available round the clock to support you, and assist accelerate your order fulfillment. Numerous pleased dropshippers who deal with ie admire the commitment and type of service.
1688.com
Like Aliexpress,1688. com is run by Ali Group, China. The benefits of this website are enormous item listings and dirt cheap costs. The majority of the initial providers of dropshipping are from 1688, so it has the bottom cost. However it is not friendly to abroad users, just a couple of sellers support abroad shipping, and the shipping time is not appealing, since the orders need to wait to be provided when they reach the minimum total up to ship. And the majority of the sellers can't speak English, so it is tough to interact.
Made-in-china.com
Made-in-China is a Chinese item details online world, for the worldwide supply of Chinese items, e-commerce services, focused on utilizing the Internet to China-made items presented to the worldwide purchasers. China Manufacturing Network was founded in 1998, is the focus of science and innovation advancement and operation of the most popular B2B e-commerce website, has actually been for 4 successive years by "Internet Weekly" as China's the majority of business worth of the leading 100 websites.
China's production network combines Chinese business items, for the worldwide purchasers, to supply effective and trusted details exchange and trade services platform for Chinese business and worldwide purchasers to produce limitless service chances, is the domestic little and medium business through the Internet to perform worldwide trade chosen B2B site One is likewise a prominent global e-commerce platform. Thank you for your time and attention.
Final words for you 
Anyhow the customers will get the bills with traditional customs and taxes; therefore, it is your responsibility to have a word with the supplier on this frame. It is almost obligatory for all the global shipments. 
Finally, you are fully aware of ePacket in details, so begin with the drop shipping journey to the soonest.