Reading Time:
8
minutes
You want to use an ESP However, the monthly subscription fee can be a problem. But that's not true anymore! There is a payment model for seasonal or infrequent businesses that will work well with your business. It is not in heaven but it is available from some of the ESP. Let's look at it.
Things to Do Before You Choose a Pay-As-You Go Plan
Make sure to do these things before you decide to go with the Pay As You Go plan.
Note the answers to the following questions on a piece of paper.
How many emails do you plan to send?
What frequency (daily/weekly, monthly, quarterly, etc.) do you use your phone?
Get your hands dirty and do some math. Here is a rough cost estimate. We will be discussing pricing using a real ESP in the sections that follow.
Calculate the cost of buying email credits.
Calculate the monthly cost of your subscription.
Which is the cheapest? You've found your match if it's email credit! !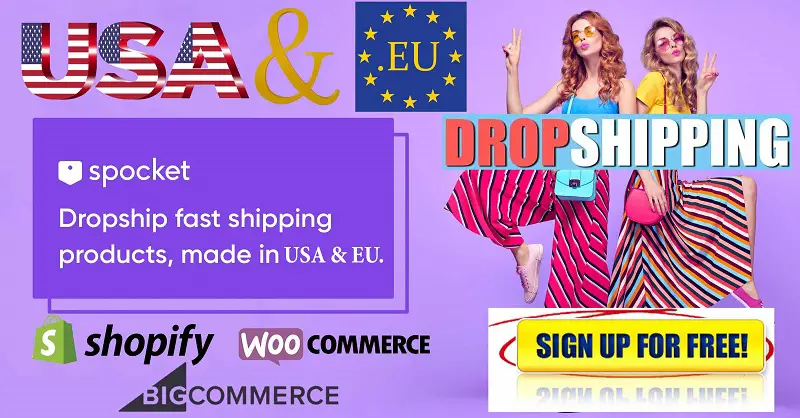 In either case, keep reading!
What are the Pay As You Go plans?
The Pay As You Go subscription model is different from other models. You don't pay a monthly, quarterly, or annually fee for a product, or service. Instead, you pay a one-time fee to purchase the product or service. You can also make another purchase if you ever need it.
ESPs allow you to choose between a monthly subscription and a purchase of email credits. You pay according to the number of emails that you send your customers.
To better understand this, let's use Mailchimp.
Consider the monthly regular plan first. Let's say you choose Mailchimp Essentials. With the Pay As You Go plan you get all the features of the Essentials plan. You will need to pay $52.18 per monthly and can have a maximum 5k contacts. Your maximum number of contacts will be 10 times your email limit. For uninterrupted services, however, you'll have to pay each month.
Next, we'll be discussing the Pay As You Go Plan. You can purchase as many credits you wish. Each credit equals one email sent. Let's say you purchase the plan with 5,000 credits and pay $150. You can send up to 5,000 emails with it. Be aware that the credit expiry date is important.
Let's do some math.
The monthly plan costs $52 and allows you to send 50k emails, with maximum 5k contacts per month.
The Pay As You Go plan costs $150, and you can send 5k emails to up to 5k contacts (as 1 Credit = 1 Email) within one year.
The monthly subscription may seem appealing if you look at the numbers. Don't forget to check the expiry date for your plan. We'll help to decide which plan is right for you in the next section. Let's now discuss the pros and cons to Pay As You Go.
Pros:
There are no commitments as you do not have to pay for ongoing services.
It's better for your pocket, as you only need to buy credit when it is needed.
You have more control because you can choose when the campaign will start and not need to worry about it ending each month.
You will have a better understanding of your business's strengths and weaknesses. The best of the bunch will stand out.
Cons:
It can be overwhelming to purchase credits if your campaign plans change.
If your campaign plans change, it can be difficult to budget. If you purchase a lot of credits and decide to reduce the number of emails you send, the credits will not be refundable.
If you have no credit and don't have any subscribers, it can be difficult to manage contacts.
Some ESPs do not offer all the advanced features included in this plan.
Credits may be lost or not used.
Each service is different and each has its pros and cons. However, your business's purpose will determine which one you choose.
When should you consider Pay As You Go plans
Let's say you just want to chill with friends and watch a movie. There are two ways to do it. You can either buy a Netflix or Prime subscription, or rent the movie. The first scenario is where you pay a monthly fee to watch as many movies and as many as you like. The latter allows you to only watch one movie and gives you a few days to complete it. If you are a movie lover, you might want to binge-watch the entire film and do absolutely nothing else. kidding. A subscription might be a better choice. If you don't love movies as much, renting it is a good option.
A subscription service is a better and more convenient option if you have a business that requires frequent or daily emails (sales, blog, etc.) to customers. If you are a seasonal company like a travel agency, agency, or event manager, you might want to skip the monthly fees and opt for the Pay As You Go option. You only pay for the emails you send.
But if you're terrible at making decisions, I can help you like an angel disguised with your crisis. Get back to the business!
Let's go back to the questions that I asked above.
How many emails do you plan to send?
What frequency (daily/weekly, monthly, quarterly, etc.) do you use your phone?
Do the math again. Mailchimp will allow you to see the actual cost of each plan. Making informed decisions like adults
Calculate the cost of buying email credits.
Calculate the monthly cost of your subscription.
Compare. Compare and choose the one that is less expensive, duh!
5 Best Pay As You Go Email Marketing Services
These email marketing plans, which are pay as you go, are often overlooked. These pricing plans have some important advantages.
These plans are great for sending out occasional email campaigns. You might only send seasonal newsletters, or you don't want to spend too much time on email marketing. These cases are where pay-as you-go email plans can be a great option. You only pay for the number of emails you send each month.
These plans can be a great way to save money on email campaigns if you aren't using them often. You don't have to use the same email marketing tool every month.
Not all email marketing software has pay-as you-go plans. Only a few email marketing platforms offer this option.
This article discusses the 7 top pay-as you-go email marketing tools rated in terms of affordability.
Before we get into the details of these email marketing tools, let's first understand the pricing. Here's a table showing how much it costs to purchase 10,000 emails using the most affordable plan (if there are multiple plans available) for each email market software.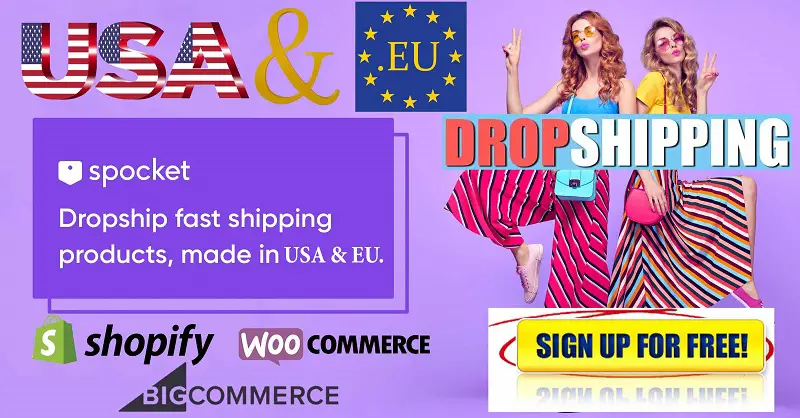 There is no doubt that there are significant differences in the price of the most affordable and most expensive pay-as you-go email marketing platform. However, each platform has unique features and capabilities which are worth considering.
Let's get started…
Moosend
Moosend provides email marketing services to both small and large businesses. It is available to agencies, publishers, eCommerce, and travel. It allows you to send out newsletters and automated campaigns easily, create subscription forms, landing pages, and view detailed reports and analytics for every email campaign.
You can drag and drop your emails into the platform. You can segment your list to send more targeted emails and A/B-test your campaigns to increase your open, clickthrough and conversion rates. You can also personalize your emails.
Moosend allows you to only pay when you send an email campaign. It's great because your credits never expire, so you can email your subscribers as many times as you like. All the features of the pro plan are also available to you, and there's no limit on how many subscribers. Credits start at $1 per 1000 credits, which you can use to send 1000 emails.
Sendpulse
Sendpulse can be used as an omnichannel marketing platform. You can create SMS messages and send email marketing campaigns. This allows you reach your audience via multiple channels. You can also create chatbots for Facebook or Telegram. Sendpulse also allows you to create web notifications that are sent to your subscribers whenever your website is updated.
To create email templates, you can use the drag-and-drop editor. You can view detailed statistics about each campaign. You can send email campaigns as one-off broadcasts or an automated series. Or, you can trigger them based on behavior or other conditions.
Sendpulse also offers pay-as-you go pricing in addition to regular pricing. You don't need to worry about missing features because pay as you go pricing is available on all pricing plans. You'll have the same features regardless of whether you choose standard pricing or pay-as-you go. Credits are valid for 12 month after purchase. Sendpulse is free to subscribers with 500 or more subscribers. Pay as you go pricing begins at $32 per 10000 emails under their standard plan.
Sendinblue
Sendinblue, another intuitive email marketing platform, allows you to send both SMS and email campaigns. Regular broadcasts, campaigns and automated campaigns can all be set up. Emails can be sent out based on engagement or user behavior.
Sendinblue has a built-in CRM that allows you to keep track of your customers and follow-up at the right time. Segmenting your email list can help you send targeted emails and increase clickthroughs and conversion rates. Sendinblue also allows you to create landing page and sign-up forms.
Sendinblue allows you to send emails only occasionally at $40 per email. Credits aren't subject to expiration, but they only include the features on the Lite plan. You won't have a daily limit or A/B testing. Also, you can't remove the Sendinblue logo. Advanced statistics will not be available. You will lose send time optimization and landing page builder. Also, your Sendinblue account won't allow you to create and manage Facebook ads.
Campaign Monitor
Campaign Monitor is proud of its drag-and-drop email editor and beautiful email templates. It can integrate with hundreds of pre-built applications so that you can seamlessly connect to your online store, CRM, and website. You can send regular broadcasts, triggered emails and automated email campaigns through the platform. A countdown timer can be added to your emails to create urgency. This is great for sending time-sensitive campaigns.
Campaign Monitor allows you to segment your email list and to add personalization to your emails. This will increase engagement and improve your revenue. The Link Review is a standout feature that alerts you when a link is broken in an email. Campaign Monitor doesn't allow you to create landing pages, but you can still create signup forms, and view detailed analytics for each campaign. Campaign Monitor also allows you to send branded transactional email.
Campaign Monitor offers both regular pricing and pay-as-you go pricing when it comes to pricing. Pay as you Go pricing starts at $5 per campaign + $0.01/recipient. You don't need a monthly subscription and there are no restrictions on the number of subscribers. You should note that the website does not explicitly list which features are included in their pay-as-you go pricing. This is why you may want to contact their support team before you sign up.
VerticalResponse
VerticalResponse claims it is the platform that makes email advertising easy. Beautiful emails can be created for both regular broadcasts or automated emails. You can easily alter the style of your email. This is a great feature. With a single click, you can change colors and fonts. You can also send emails at the right time and create follow up emails depending on different conditions. You can see the open rates, clicks and locations for every campaign you send through the dashboard. To learn more about your audience, you can also design and send surveys.
VerticalResponse offers affordable pricing and a pay-as-you go pricing model. If you wish to purchase between 1 and 1000 email credits, pricing starts at $0.025/email. The limit on mailable contracts is determined by the number of credits you have purchased. VerticalResponse offers all of the features you want, regardless of whether you opt for pay-as-you go pricing. You'll also pay less for more email credits, which is good news if you have a larger list or need to send more emails.
SendX
SendX allows you to stay in touch with your subscribers and grow your email list. You can create signup forms and landing pages with the solution. You can also send automated emails and broadcasts.
Emails can also be triggered by user activity and engagement. Analytics are available to help you track the performance and effectiveness of all your email campaigns. SendX offers a drag-and-drop email editor and premade templates you can use to get started. Personalization tags can be used, countdown timesrs added, images added, and many other options. You can also choose from 500,000 stock images to use in your email campaigns.
SendX is one of the most affordable pricing tools. You only pay for the number subscribers you have. Unlimited sending is possible. Their plans start at $9.99/month for up to 1000 subscribers, with monthly billing. SendX also offers pay-as you-go pricing. However, it is not as transparent as other email marketing tools. For a quote on pay-as-you go pricing, you must contact the company via live chat.
Mailchimp
Mailchimp has been a popular email marketing platform. This platform allows you to send email marketing campaigns and also provides a website builder that is easy to use for people who are just starting out with email marketing. Mailchimp makes it easy to reach customers across multiple channels with marketing. Mailchimp allows you to send email campaigns, as well as create ads and social media campaigns.
Mailchimp lets you create customer journeys and automated campaigns. These can be triggered by various triggers like an abandoned cart or user engagement. To encourage people to sign-up for your list, you can create landing pages and sign up forms. You can also send transactional and regular emails.
Mailchimp has two pricing options: standard plans and pay-as-you go pricing. This is ideal for frequent senders. Mailchimp's pay-as-you go pricing includes all the same features as the Essential plan. All email templates, multi-step customer journeys and A/B testing are included. Credits are valid for 12 months. You can choose from several options. You can only buy 5000 credits. One email is equal to one credit. This plan costs $160. For $10,500, the most expensive plan includes 25,000,000 credits.
If you only send emails occasionally, pay-as-you go email marketing services can be a great option. It is important to remember that these services are not for everyone. If you use them frequently (say, once per month), it may be more cost-effective and easier to sign up for a monthly billing plan.
It is a good idea to project how many emails you will be sending in the next 12 month. Then, compare the pricing of a subscription plan for the year and a fixed number of emails.