Reading Time:
10
minutes
It can be difficult to choose the right product for your online business. There are many ecommerce tools that can help. It can be difficult to choose the right tool for you.
Wix and BigCommerce are the two most well-known online store design platforms. Each tool offers a variety of powerful features that will bring your website to life. Both tools offer a variety of features, including templates and back-end management that makes life easier.
Let's have a closer look at Wix & BigCommerce.
An Introduction
Let's begin with the basics.
BigCommerce, a great site-building tool, first appeared on the market in 2009. Although the company was founded in Sydney, Australia, it has grown to be a global service. BigCommerce is used by thousands of online shops. The company offers a broad range of features at a fair price.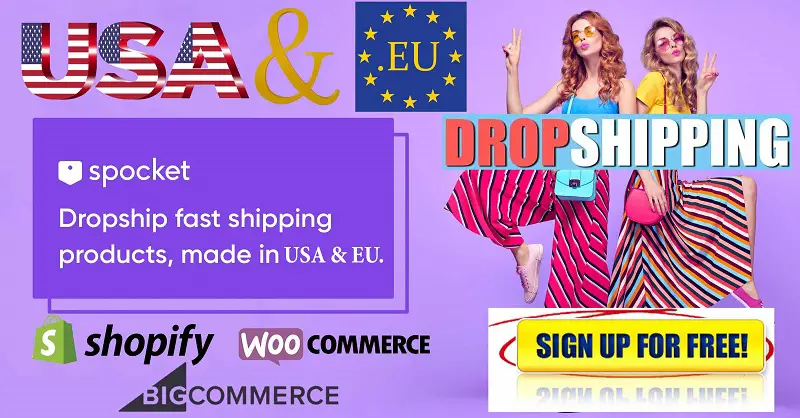 BigCommerce is for larger businesses or medium-sized businesses looking to scale and be flexible. Although the solution is more difficult to use than Wix initially, especially if you are a beginner, it can scale to fit your business.
BigCommerce Pros
Many features available for online sales
There are no transaction fees
Many SEO functions for ranking
Sales support via multiple channels
Growing businesses need to be scalable
BigCommerce Cons
For beginners, it is more difficult to use
Some coding knowledge is required
Consider annual sales thresholds
Multilingual selling is not possible.
How does Wix compare? The company was founded in Tel Aviv-Yafo Israel in 2006. It also has a global footprint. Wix is well-known for its ease of site building. Wix offers a variety of useful tools, including an AI-assisted site building function. Wix offers free hosting to help keep costs down. Wix is a popular tool for creating any type of website, even ecommerce sites.
Wix is a great tool for startups and small business owners. It makes it easy to get started in online selling. It's easy to launch and customize a website, and you have access to many great features such as AI support, custom domain names, free hosting, and excellent templates that will give your site a professional look.
Wix Pros
There are hundreds of templates that can be customized by designers
Hosting for free and custom domains
High speed and reliability
Access to many plugins and integrations
For beginners, it is easy to use
Advanced AI offerings
Wix Cons
Templates retain control over content
Cheapest plans don't offer ecommerce
Pricing and affordability
When choosing a store builder, there are many things to consider. For most companies, success begins with choosing the right store builder. BigCommerce and Wix both offer a variety of pricing options so that you can select the one that suits you best. Let's begin with Wix.
Wix offers a wide range of pricing options, starting at the $13/month "combo" plan, up to the $500/month Enterprise plan.
You will need to click on the tab "Business and eCommerce Plans" to create an online shop. This offers the following:
Basic $23 per Month: Accept online payments, connect your preferred domain and remove Wix ads, Wix vouchers to advertise, 20GB storage, 5 hours video, reports and sales.
Unlimited for Business – $25 per Month: Accept online payments, remove Wix ads, connect to your domain, get 35GB storage and bandwidth, download premium apps and coupons, upload up 10 hours of video, get business insight with advanced analytics, get professional logos, ecommerce features and many more.
VIP $49/month: Unlimited features plus all the pro ecommerce features such as automated sales tax, subscriptions and currency conversions, market integrations, and many more. VIP support is included.
Importantly, Wix's payment plans do not include VAT. You will need to take that into consideration. You can choose a simpler package for the business side and then upgrade to get your store up and running.
BigCommerce costs a little more than Wix. Prices start at $29.95 per month if paid monthly. You do however get many functions as part of the package. BigCommerce offers advanced functionality in its most basic plans. This means that you don't need to upgrade as much as with Wix.
When shopping for a BigCommerce plan, remember that premium themes must be purchased separately. You can also try BigCommerce for free for 15 days before paying any money. Plans include:
Standard – $299.95 per month : Up to 50k sales per year, no transaction fees, 24/7 customer support, leading payment gateway integrations and special credit card rates. Single page checkouts. Integrations with leading POS systems, marketplace integrations. HTTPs. Mobile app, shipping rates, coupons and discount rules, as well as product ratings.
Plus $79.95 per Month: You get all the features of Standard but can also sell up to 180k annually and receive special credit card rates via PayPal and Braintree. You can save abandoned carts, segmentation, and store credit cards.
Pro $299.95/month: Access all the features of "Plus" as well as the ability sell up to $400k per year, get even better credit cards rates and use custom SSL and faceted searching.
Both Wix and BigCommerce have an Enterprise version. BigCommerce Enterprise offers custom product filtering, price list customization, unlimited API calls, priority support, API support and strategic account management.
Wix takes your functionality to the next level, offering Enterprise customers a variety of features that will help you sell more. These include priority support and AI solutions to improve your site's performance. For a customized quote on the Enterprise packages, you will need to contact the team. BigCommerce will likely cost you more than Wix, although your enterprise packages could run into the hundreds.
Ecommerce Features
BigCommerce and Wix are great products for store owners. These products can help you not only grow your online store but also increase your earnings potential. Wix eCommerce and BigCommerce offer slightly different options.
Wix is a simple, yet powerful platform that appeals most to small businesses in their initial stages of growth. BigCommerce is more suited for larger businesses with many customers.
Let's start with Wix and take a look at the ecommerce features of each solution.
Although Wix is considered a less "basic" ecommerce platform than market leaders BigCommerce, don't let this fool you. Wix offers a wealth of additional tools that simplify your life. These include the ability to track orders and set shipping costs. You can also keep an eye on tax expenditures.
Wix offers many great templates. You can also choose from drop shipping, multichannel sales, offline selling and services and memberships. Here are some examples of ecommerce features that you can expect:
500 designer-made templates
Intelligent Wix ADI site builder
Wix logo maker using premium files
Wix Payment with a variety of payment providers
Automated tax preparation
Multi-channel shopping
Drop shipping and subscriptions
Brick and mortar sales
Store management dashboard
Payment Management
Get detailed business insight
There are many solutions available to help you grow your business like advertising tools and SEO components. You can also set up your own email marketing campaigns.
Wix also offers a fancy app marketplace that allows you to add additional functionality to your stores. Some apps are free while others cost a lot more.
Let's now move to BigCommerce.
BigCommerce is different from other ecommerce platforms. It aims to provide all the tools you need to sell online. With SEO components, you can increase traffic to your website, get POS integrations and make more sales with top channel integrations.
BigCommerce is not only a great tool for building a website; it also makes it easy for businesses to create landing pages to increase sales. Google AMP allows you to use optimized images and streamline checkouts. These features include:
SEO Access and customizable robot.txt can help you boost your SEO strategies
Integrations of POS plug-ins for top providers such as Clover and Square
Channel integration options such as Google and Facebook
Page builders can help you convert more sales
Optimized solutions for streamlining checkout
Google AMP Support
Inventory management tools
Management and customer groups
The best shipping and payment companies
Industry-leading expertise
Global BigCommerce Support
Forum for community webinars
User Experience and Design
Wix as well as BigCommerce were created to provide an incredible experience while building your online store.
You will need to sign up for one of the Wix plans that includes eCommerce to build your store. You can then choose from a variety of professional-designed templates. These templates can be edited without any programming knowledge.
Although the templates are designed to be easy to use, you can also edit them as often as you wish. While most Wix Templates can be downloaded for free, some templates are available only to premium members.
Wix templates include tools that allow you to add products, manage shipping and manage pricing. Wix's editor allows you to create a perfect store experience on both desktop and mobile. It is very easy to create WYSIWYG (What you see is what your get) formatting.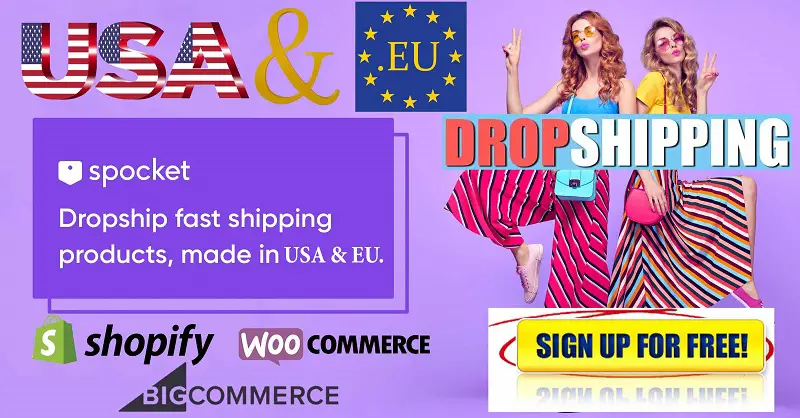 Instead of making tweaks to the backend and checking if everything is working properly, drag and drop the features that you like to the appropriate place to see how your site looks.
Wix offers the Wix ADI, which is a guided way to sell online. Wix ADI is an intelligent web design tool which uses Artificial Intelligence (AI) to create your website. Wix ADI will take your answers to a series of questions about your company, the products that you intend to sell and other information. This is a time-saving tool that can be used by smaller websites.
Wix has also released Wix Editor X. This platform is ideal for agencies and web designers, as it offers responsive drag-and drop functionality.
Although BigCommerce themes may not have the same impact as Wix, it is worth remembering that you can edit as many as you want. BigCommerce templates also have more core features that will help you sell.
There are many themes that have been carefully selected to help you choose the right design tool for you. The "Stencil" range is a particularly striking option. It allows you to fine-tune your website's design to meet your needs.
BigCommerce themes can be edited in the same way as Wix. After creating your account, you will receive an email introducing you and a link to the control panels tour. BigCommerce also provides a Support PIN, and a phone call from the team.
BigCommerce allows you to import and integrate product inventories from other platforms. It is also easy to set up.
BigCommerce can be a bit more difficult to set up if you are starting a business from scratch. You have plenty of tools available to assist you.
BigCommerce has almost all the themes you'll need. However, the editor isn't as intuitive as Wix. The tools are harder to find, and drag-and drop functions can be a bit confusing.
Addons
Both Wix as well as BigCommerce allow customers to personalize their stores with a wide range of integrations and apps. Wix's app marketplace is often highly praised. There are many great apps available, and it is easy to implement the tools that you need.
BigCommerce's app marketplace, however, is less extensive and more advanced than BigCommerce. However, you get many of the features that you need already built in. BigCommerce has a variety of premium and free apps that you can use. Every integration is designed to help you achieve your business goals. To test the value of certain apps, you can also trial them.
BigCommerce is less flexible than Wix, but it's more focused. Your store comes with a variety of ecommerce features. This means that a lot of the work involved in organizing everything is done for you.
Security
Security is a must for any website builder or ecommerce platform. It is essential to protect your customers. Ecommerce solutions that combine ease-of-use, responsive design, and high security are often the best.
Cybercrime is a threat to everyone in the digital age, regardless of how secure they may feel. Wix and BigCommerce are two of the most trusted tools available to help you stay safe. Wix offers SSL and HTTPS encryption free of charge for all its stores. These are the most basic security levels available and can be found on many other site builders, such as Shopify and WooCommerce.
Wix follows the HTTPS and Transport Layer Security guidelines to encrypt data sent and received by pages. To enable SSL security in your store, you will need to enter the HTML code or HTML of the store. However, Wix automatically does this when you set up your store.
Not to be overlooked, customer support is also available for anyone who has concerns about security, CSS or real-time notification. The Wix Help Centre provides guidance on how to protect yourself from various types of scams. For extra security, your shopping cart will automatically be compliant with ISO 27018 and PCI DSS.
BigCommerce is very concerned about security. BigCommerce believes in protecting small businesses with PCI DSS certification. This applies to all pricing plans and automatically applies to your store. For trust-building and social proof, you can also download the PCI DSS compliance certification to put on your website.
BigCommerce offers free SSL certification that will help you protect your customers' data. The BigCommerce app marketplace allows you to apply additional security measures to shoppers' data that are not possible with existing tools.
BigCommerce provides real-time backups of your ecommerce store data. You are protected even if your ecommerce site goes down suddenly. This backup will contain all optimization elements that you have already installed.
Customer Support
You should have access to customer support, regardless of whether you are investing in a store builder or using a free plan. You don't want your customers to have to solve problems on Squarespace, Amazon pages, or digital app stores. While tutorials can be a great start, it is worth investigating the support available from a BigCommerce team vs Wix.
Wix users can be confident that they have access to a wide range of resources that will help them design the store that suits their needs. You can find many helpful tooltips that will help you with everything from domain name creation to linking your store to eBay to cart recovery.
Wix has a unique approach to self-service assistance. You can find tons of help buttons and pop-up articles to help you when you are in the middle building. These help tools are a great way to save time and not have to search the whole Wix help center for what you need.
You can also call Wix support by phone. Requesting a call-back is the best way to get help in this manner, without waiting for a response. You can call back during normal working hours, no matter where you are. If you are a paying subscriber you can also submit support tickets and move your ticket closer up the queue.
Although BigCommerce offers customer support for your ecommerce site, it is not as extensive as Wix. A guided tour is included when you sign up and there is a knowledge base. There aren't dynamic tool tips for building, so it can be difficult to find the right guidance quickly.
You can access the BigCommerce SaaS support pages through the knowledge base. Here you will find helpful articles and a forum. You can ask questions about integrations, features and capabilities on the forum without waiting for service.
BigCommerce offers live chat and phone support 24/7. There are mixed reviews about the quality of the service and how quickly you can get answers. It's not always possible to get the help you need quickly.
BigCommerce: Who should it be used?
BigCommerce offers a complete solution for online sales and access to many tools for growing your business. If you want to scale your business over time, BigCommerce will allow you to do so.
BigCommerce offers a complete solution for online sales and access to many tools for growing your business. If you are looking to expand your business over time, BigCommerce offers scalability and a variety of integration options to allow cross-channel sales. You can accept multiple payment methods, build your brand with user reviews, and make pages with Google AMP support.
BigCommerce may be the best choice for companies that are more confident with their coding skills and have the ability to customize in many ways. Unpredictable support means that you might have to learn how your site links to WordPress or social media by yourself. There is also not much support for multilingual selling. It's important to monitor sales thresholds.
Who should use Wix?
Wix was created for those who are looking for great customization options and freedom combined with an easy and intuitive building experience. Wix is cheaper than BigCommerce and has a lower learning curve for those who are not proficient in coding. Wix has AI solutions that will help you create the perfect website. Wix offers a variety of customizable templates that will capture customers' attention.
Wix is a great choice when you're deciding between WordPress vs Shopify and BigCommerce. While BigCommerce allows you to create a larger site for a business, Wix is faster and easier to use when you first start. Wix is the best choice for beginners.
Wix vs BigCommerce: Verdict
The final decision between Wix or BigCommerce is about what you want from your digital store. Wix is a great choice if you want simplicity and flexibility in order to build a store quickly. Wix is a great choice for small businesses and start-ups. You can get all the help you need to launch a website.
Wix includes a simple editor, several templates and a variety of add-ons that will help you to improve your online presence and increase sales. Wix websites are beautifully designed and provide all the functionality needed to manage sales.
Does this mean BigCommerce doesn't make a good selling option? Not necessarily. BigCommerce isn't as easy as Wix, but it still offers a lot of value. BigCommerce offers greater flexibility and scalability than Wix for larger businesses. BigCommerce is a great choice if you are building a website for a growing business. To make the most of BigCommerce, you will need to be able to code.
BigCommerce is a great toolkit for online sales, especially for larger companies that already have developer or coding expertise. If you are running a global business, however, be aware of the fact that BigCommerce does not have a multilingual selling function.