Reading Time:
10
minutes
Evergreen Strategies to Drive Traffic To Your Shopify Store
It's an exciting achievement to launch a new e-commerce company on Shopify. However, even though your products are of high quality, your sales can suffer. If this is the case, you should take a look at your organic traffic. It's possible that your website's traffic is poor. After all, lower the number of visitors, the lower the number of sales.
According to Smart insights, the average visitor conversion rate of the top 100 online retailers is 2.8 per cent. In other words, less than three people purchased every 100 visits to these e-commerce sites.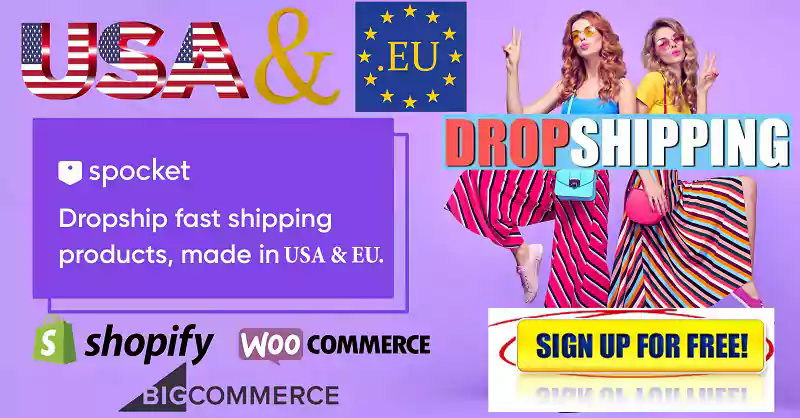 If this is valid for the best-performing online retailers, then Shopify small businesses must work hard to attract customers to their store. The more traffic you get, the more sales you'll make, and even though your baseline conversion rate remains low, your sales will automatically rise as traffic increases. But don't be concerned. There are a few tried-and-true strategies for growing organic website traffic and, as a result, sales.
Getting a maximum amount of organic traffic on the website is the most important factor that decides the future of any Shopify Dropshipping store. The more traffic you get on your website, the more products are sold from your store. Getting an adequate amount of traffic on any website is not a child's play and there is nothing like 'adequate amount' of traffic. You always want the maximum amount of traffic for your website and in order to get that, you definitely need to adopt some cool ways.
In this article, we will tell you about many amazing ways to get free organic traffic to your Shopify store. Also, only getting maximum traffic is not enough to get your Dropshipping store grow, but it's the nature of traffic that gets you success. You need a traffic that will actually buy from your Dropshipping store.
Getting traffic on your Dropshipping store is pretty much easy but you need to act smart. In order to get a huge amount of traffic that will buy products from your Dropshipping store, you must follow some tips that we are going to discuss in this article.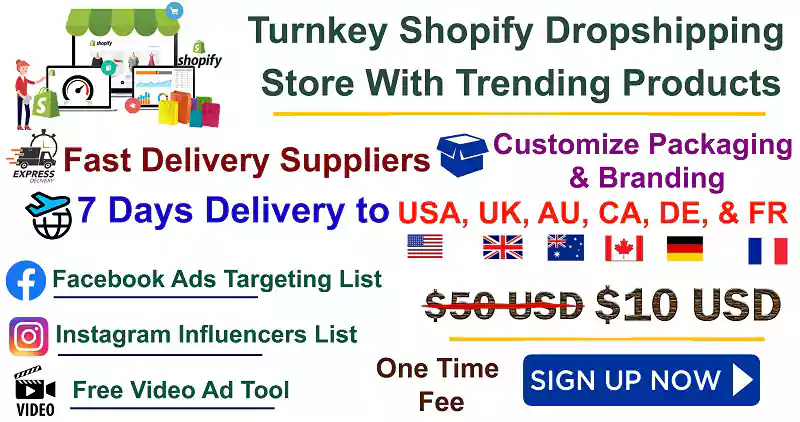 Optimize Your Shopify Store for Search Engine Traffic
Before they even know your brand or shop exists, your future customers will most likely perform some preliminary research using their preferred search engines. Since Google AdWords allows you to position your website directly in front of the eyes of people conducting searches, it is a common and successful way to reach your targeted traffic.
If you don't want to spend money on pay-per-click ads and instead get your website in front of your target audience for free, search engine optimization is the way to go. Search engine optimization (SEO) is the method of increasing your online store's popularity in search engines.
There are various approaches to this, the majority of which begin with a detailed understanding of what your target audience is looking for. Keywords are the search terms that people use to find information on the internet, and they can help you with your search engine optimization.
More importantly, if you know what your target market is looking for, you will build the ideal content to entice them to your online store. Start by conducting comprehensive keyword research to learn what they're looking for.
If you'd like to read more on how to do this, I've written a thorough post on conducting keyword research to boost your brand's online visibility. Start using valuable keywords that are important to both your product and your niche market on your website once you've compiled a list.
The following are the best ways to use keywords:
Titles of Goods
Descriptions of Products
Images with Alt Tags
Any Additional Information
Using keywords in these areas strategically increases your Shopify store's probability of appearing in search engine results pages.
Attract Customers with Content Marketing
Any other content on your website, just like your product descriptions, can help draw visitors to your Shopify site.
You don't have to go into great detail about the material you include. This can be accomplished with a simple paragraph at the bottom of each category list.
This technique is used by Free People, a prominent women's clothing company, on their main website sites. If you look at the material at the bottom of the page closely, you'll notice that it's packed with keywords that are likely to be used in search engines.
Enter your primary keyword into a tool like KWfinder to get an idea of which terms and phrases are best for this critical section on your category pages. This will provide a list of words linked to the keyword and have a high number of searches.
Many of the ideas are already being used on the Free People website, as shown by a fast search of the words and phrases at the top of the page. Not only that, but you'll find that the suggestions are used in various ways in the content.
You'll also note the search volume for each of these words, which means that enough people are looking for this word to make it a worthwhile addition to your content.
To show how popular this technique is in ecommerce, I did a fast Google search for "laptop accessories," knowing that one of the results would have a block of content at the bottom of the page.
Sure enough, there's a block of content at the bottom of the page that's used to attract targeted traffic via keywords.
This e-commerce company took advantage of the opportunity to scatter keywords throughout the content, including the primary keyword "laptop accessories."
E-commerce companies are using this technique worldwide to increase organic traffic to their stores, and you can do the same.
Determine the primary keyword for each category page in your online store to execute the same strategy. To create a list of similar terms and phrases, enter each primary keyword into an online tool like KWfinder.
Then, at the bottom of your category tab, add a content box where you can write a fun and engaging paragraph or two that naturally incorporates the words and phrases from your list.
After you've finished updating your website, go to PingFarm and enter each of the URLs you just changed. To alert the search engines that you've recently added new content to your website, click "Mass Ping!"
You will continue to move up the search engine rankings as the search engines begin to crawl your website. As a result, your website will start to receive more traffic.
Write Guest Posts For Sites within Your Niche
Many shop owners overlook another crucial element of their SEO e-commerce marketing strategy: search engines prefer websites with a healthy backlink profile. This means that the websites at the top of the search engine results pages are likely to be linked to many other websites. Its best if the website has a lot of links leading to it.
As you gain more links to your website, your domain authority will increase. Your domain authority is essentially a virtual scorecard that informs search engines such as Google that other internet users recommend your website.
As you would expect, the more 'recommendations' your website earns through links, the higher it will rank in the search engines. A strong link profile indicates to search engines that your website is a reliable source of helpful information.
The higher your score, the easier it is to increase website traffic. So, how do you get a famous website to connect to you?
It's easier to offer to write a guest post for other blogs in your niche than to wait for other websites to connect to you via a link.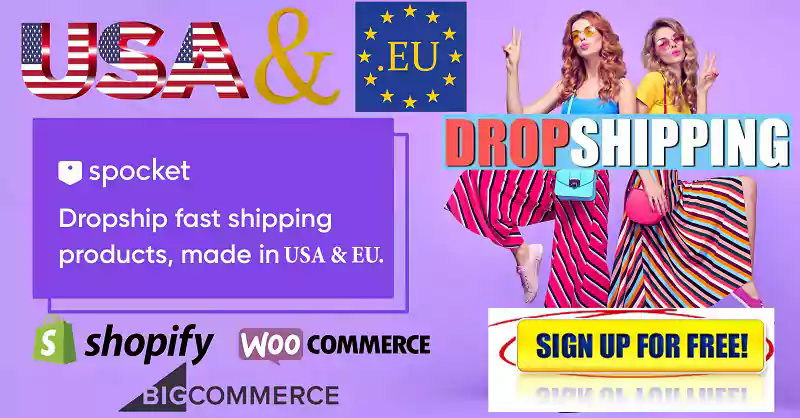 To begin, check to see if any of your favorite blogs in your niche welcome guest contributors. If they do, ask if you can write a guest blog post for them.
If you want to reach a broader audience, look for some blog in your niche that welcomes guest authors. You can do this by using Google's site: operator. You can find guest blog post opportunities by using the site: operator. Type 'intitle: write for us + your niche' to use this feature.
If your Shopify store sells items in the wellness industry, for example, you can write guest posts for blogs in that niche market. In this case, type 'intitle: write for us + wellness's to get a list of guest post opportunities in the wellness niche.
Reach out to as many blogs as possible to publish a few guest blog posts each month. Have a connection to your Shopify store in your author bio, typically found at the bottom of the blog post. By doing so, you'll steadily increase your connection profile and, as a result, your organic traffic.
Link a built-up blog with your Dropshipping Store:
You can get plenty of traffic on your Dropshipping store even if you turn off paid advertising, and we will tell you how. You can get daily sales and quite a bit of traffic on your website by starting a blog of your own and linking it with your Dropshipping Store.
Well, there are a few things that you need to keep in mind before linking your blog with your Dropshipping Store. The first thing that you need to do is to build up your blog. No matter what niche your blog has, you must build it up. Be it health and fitness or tech niche, you need to build SEO for your blog in order to gather a huge amount of traffic on your blog.
For instance, you can start a blog for affiliate marketing and be very consistent with it. Outsourcing some SEO concentrate blog posts is a must. In this way, you can build SEO for your blog. Now when you start your Dropshipping Store, have the brand name or the same logo as of your blog. Next thing that you need to do is to link your Dropshipping Store and your blog together.
If your blog drives a lot of daily traffic, your Dropshipping Store will get the same. It is because people who visit your blog will click on your Dropshipping Store. Also, when you have matching brand and matching products, people will purchase more from your store.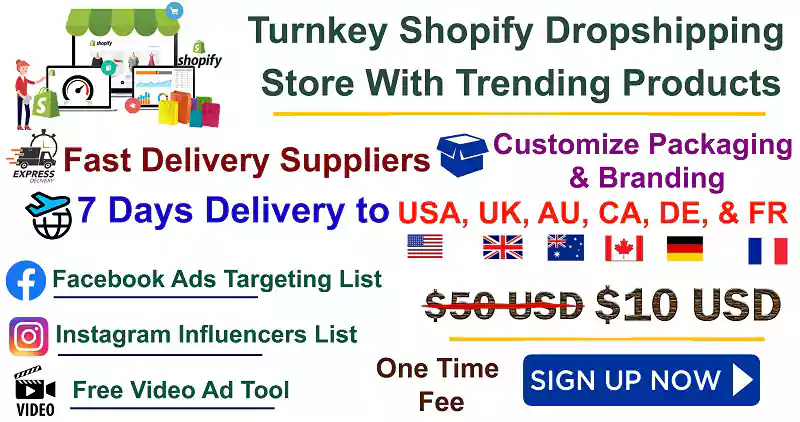 In this way, you can get a huge amount of organic traffic and free sales every single day on Dropshipping Store. We highly suggest you to start a blog if you want some long-term daily traffic for your Dropshipping Store. This method is best suited for long-term goals. If you have for instance six months or two years, you can easily adapt this method.
This method of getting traffic on your Dropshipping Store is not even time-consuming. It may need little extra efforts like a few blog posts and consistency, but once your blog is set up, your work is done.
You must learn to build the SEO of your website in order to divert a huge amount of traffic from your blog to your Dropshipping Store. Building SEO of your blog is very important as search engines like Google prioritizes the blog which does good Search Engine Optimization.
It is to be noted that patience is the key to all success/ You need to be very patient with this method as it takes time for your blog to build up and drive enough traffic.
In case you have some short-term goals, what you can throw up a Dropshipping Store and makes some sales from that store and finally sell the store.
Don't forget to match your blog with your brand as it is one of the important factors to divert traffic from your blog to your Dropshipping Store. We suggest you use the same blog and the same brand name. For example, if you have a health and fitness store, you must build a health and fitness blog or for instance, if you have a gadget store, you must build a tech and gadgets blog.
In this way, people who are reading your blog posts will definitely click on the link of your Dropshipping Store as it contains products of the similar nature as your blog. The traffic that you get on your blog post is interested in the subject of your blog and if your Dropshipping Store is related to the subject of your blog, people will click and buy from your store.
If the subject of the blog and the products that you are selling on your Dropshipping Store are different from each other, it would not help you much. For instance, if your blog is about Travel and Food and you are selling women's shoes on your Dropshipping Store, it will not work. People who are interested in Food and Travel blogs will buy more products related to Food and Travel. You can sell gourmet products or travel accessories on your Dropshipping Store instead. In this way, people will click more on your website when they read your blog.
Make a use of Hosting site:
Using a hosting site for your getting traffic on your Dropshipping store is very beneficial. We highly suggest all the Dropshippers out there to use any hosting sites like Bluehost.
Using Bluehost is very easy. The first thing that you need to do is to build your site through WordPress. Then you can use a hosting site like Bluehost for it. This is one of the best ways for getting traffic on your Dropshipping store. In this way, you can a great SEO for your blog.
However, there is very much learning process involved in this. YouTube is filled with great tutorials on the same. You can essentially just follow those YouTube tutorials when you are setting up your blog on WordPress. This process may take some time but it's a very efficient way.
Talking about writing your blog post, even if you are not good enough at writing, you can still build good SEO for your blog. We suggest you outsource from the very beginning. You can hire a good writer for your blogs. However, if you are decent at writing, you can write a blog by yourself. All you need to do is to do one to two posts a week.
This process is indeed a long-term play, but it will reap your site huge profits. You need to be very consistent with your blog posts so that you can drive a huge amount of audience on your blog, ultimately leading to huge traffic on your Dropshipping store. If you decide to do two posts a week, they don't even need to be very long. All you need is consistency. By the time you will get more and more traffic on your Dropshipping store.
Do outsourcing for your blogs:
When you are done with setting up your blog, after you have posted some good blogs, you must think about outsourcing. We suggest outsourcing because you should focus more on making more and more sales on your store.  You may create other stores, start other business ventures instead of spending time in writing your blog posts. It is good to write your blog posts yourself in the beginning, but you can hire a freelance writer later.
There are so many freelance writers out there who are willing to write blog posts and it's not very expensive to pay them. If you are making sales from your blogs, you will have enough money for outsourcing. However, it is justified not to outsource your blog posts in the beginning as you are not getting enough traffic and sales on your Dropshipping store. Once you start getting enough sales from the traffic, we suggest you go ahead and invest your profits for hiring a freelance writer.
If you hire a freelance writer, you will get organic traffic every day going from your blog to your store. This traffic will be fairly targeted traffic, that will genuinely buy from your store. They may not necessarily have credit cards in their hands but they are actually targeted to the subject matter. Just like matching the products and the brand will get you a good amount of targeted traffic. In this way, you can get a good amount of conversion rate from this traffic.
Essentially, this method is very cost efficient. All you need to pay is for your WordPress, which is very cheap. The only other cost that you need to spend is your time for writing the posts. Other than these two costs, you will get traffic for free.
Be Creative:
One thing that you need to keep in mind is to get creative. Most of the Dropshipping stores offer the same kind of products and in order to stand out among other stores, you need to have a big picture idea for your brand. You need to analyze different angles like an actual business owner. You need to be creative in terms of getting traffic in order to boost your sales and make your Dropshipping store.
Having a blog attached to your Shopify Dropshipping store will indeed benefit you. Using the pieces of advice mentioned above, you can generate real-time traffic on your Dropshipping website, and that too without spending money in advertisements. If you have some queries and comments regarding this blog post, you may drop your comments below. We are here to help you build your Dropshipping store.