Reading Time:
5
minutes
No matter whether it's for business, side hustles, portfolios or weddings – having an online presence has never been more crucial. Building your site with Squarespace is an effortless and time-saving process that can be completed swiftly.
As soon as you complete some basic questions, Squarespace will walk you through an interactive tutorial before giving access to its full suite of website management tools – including dashboard and visual editor.
Login
Before launching your Squarespace website, it is essential to make sure all key elements of it are complete and functioning optimally. These elements could include things such as navigation menu (also referred to as the main menu), call-to-actions, contact details, search bar functionality and even a Google map for physical locations.
To make sure all components of your Squarespace site are ready for public view, visit it on both desktop and mobile browsers and monitor whether everything functions as intended and looks the way you intend. If using a template, use its live demo pages to see how your website appears across devices.
Once your website is finished and looks the way you want, it's time to launch it live! Squarespace makes this process straightforward – simply follow a few key steps and your site is ready and online.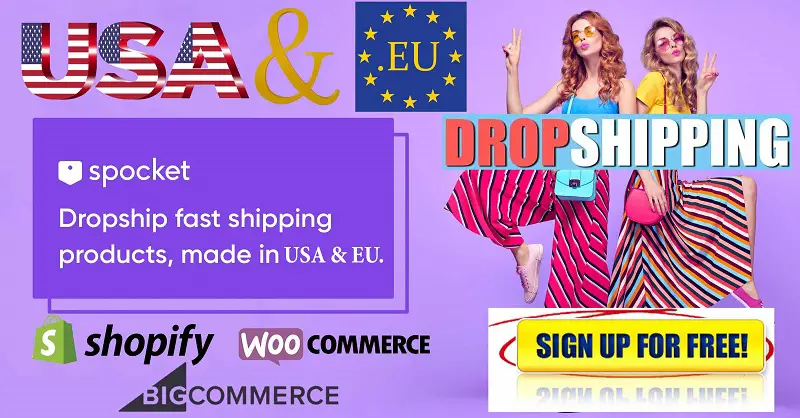 First, log into your Squarespace account. Then, navigate to your site dashboard where you will have control of every aspect of your website – including managing any templates you may have selected.
From here, you can create new web pages or modify existing ones, as well as assign permissions that limit who can work on certain areas of the website. For more information about setting up and managing contributor roles on Squarespace visit this guide.
Squarespace provides hosting with all its subscription plans, so there's no need to search, register or pay separately for separate hosting solutions. Plus, if desired, an existing domain you own can be linked up and used with Squarespace if preferred.
One of the great features of Squarespace is its drag-and-drop editor, making content creation and modification quick and painless. You can quickly build and change your site according to the needs of your business or organization – for instance if you need to set up a client login page, Squarespace makes this task easy!
Change your Site Availability
Once your Squarespace site is live and ready for public consumption, the time has come for it to go public. But before making this step public we strongly advise conducting several checks in order to ensure all is running as expected – such as:
Once your website is live, anyone with access can visit by typing its domain into their web browser. As a result, having an effective social media strategy in place is key so that your new content can reach as many people as possible and bring new visitors.
Squarespace features an inbuilt feature to help you manage who can see your website. You can make it private and restrict access with a password or leave it open for all to view – for more information check out our guide to controlling who can see pages of your site.
Once your Squarespace site looks just the way you like, it's time to begin adding content. Perhaps you want to include blog posts or online shops. To do so, navigate to your menu and select Pages before clicking either '+ New Page' or 'Edit Page' from within that list to create or modify an existing page respectively.
When creating a new page in Squarespace, you are asked to name and select its layout type. From here, you can easily add content using Squarespace's drag-and-drop builder; content blocks serve as building blocks of each site page allowing you to add things such as text, images, buttons and forms for easy customization of your website.
Notably, Squarespace's latest builder does not permit switching templates once chosen – this may not be ideal but shouldn't pose too much of an obstacle as you can still achieve similar styles by tweaking fonts and colors.
Once your content has been uploaded, you can preview how it will look to visitors by clicking the 'View Website' button in the top right of your screen. This will bring up a mobile-optimized version of your site which enables you to test how your content will appear across various devices.
Change your Domain
Once your domain is secure, the next step in building your website should be adding content. Squarespace's editor is user-friendly and our research shows it as one of the top platforms for starting fresh. Here you can edit fonts, colors, layout and font size through blocks and sections – groups of text which appear above or below each other on a page, allowing you to adjust their placement or size easily.
Once your content is complete, it's essential that all aspects of the website function optimally before going live. Running through some key checks can help with this, since some issues might only become noticeable once live – for instance:
If you plan to sell items through your Squarespace site, it is vital that a payment processor be connected in advance. Otherwise, visitors who try to check out will encounter an error message informing them that the website doesn't support payments.
Note that, when building an eCommerce site with Squarespace, products may take 24 to 72 hours to appear in search results – though this may be frustrating, Squarespace cannot control or expedite this process.
Once you've gone through Squarespace's quick tutorial, it is easy to select a template for your website. When selected, you will be taken directly into its drag-and-drop editor where all elements of your site can be managed or edited easily.
As part of your website creation process, you will need to enter your business name, email address and password, which will then need to be changed before proceeding further. After entering all necessary data you can click "Finish" button in lower right corner to finalize it all and finish creating your site.
Once you click "Finish", your Squarespace site should go live within minutes; however, it could take days before Google fully indexes and displays it in search results.
Publish
Once your site is live (by selecting 'Publish' or 'Publish and Hide'), anyone anywhere can visit it simply by typing your domain name into their browser. Therefore, it's essential to test that everything is functioning as anticipated before going public – Squarespace provides a pre-launch checklist which you can use to do just this!
Squarespace makes adding logos incredibly straightforward, and doing so can have a dramatic impact on how visitors perceive your brand.
Once your page layout, navigation and logo have been established it's time to start creating content. Squarespace's 'Fluid Engine' drag and drop editor makes adding content sections – blank or predefined areas which may contain images, text, forms or videos – anywhere on your page super simple; drag them up or down for easy changes of their position on the page!
Set the permalink of your post (which will serve as the public URL), create a post title, add author information, location details and social sharing icons if needed, change its date for SEO purposes (it only takes seconds!), update or improve existing posts by changing their date (just take care when doing this!), or even make date updates – each change can make a significant impactful statement about you!
The final tab provides you with the ability to upload a featured image for each blog post on your site, including on its homepage, post summaries, social media updates and when shared via other outlets. This image will appear wherever this particular post appears – for instance on its homepage, post summaries or when shared through other mediums such as email.
E-commerce websites feature a special tab designed for connecting payment processors and testing the checkout process prior to going live. Be sure to double-check that product information is up-to-date and shipping and tax details are correct as well as check for mobile support if applicable; clicking on the smartphone icon will activate a mobile version of your site that can help increase conversions for your business.