Reading Time:
17
minutes
It's difficult to deny that Squarespace is one of the most popular website builders available.
Squarespace has gotten the attention of people worldwide thanks to a lot of advertising. It's also one of the most popular selling platforms, covering digital services and online solutions.
Squarespace, on the other hand, isn't for everyone. There are so many excellent services out there that it seems a shame to limit yourself to Squarespace, no matter how brilliant it appears to be. Today, we'll take a look at some of your other website-building options if you're looking for something other than Squarespace.
Let's get this party started.
We'll look at some of the best Squarespace alternatives in this post.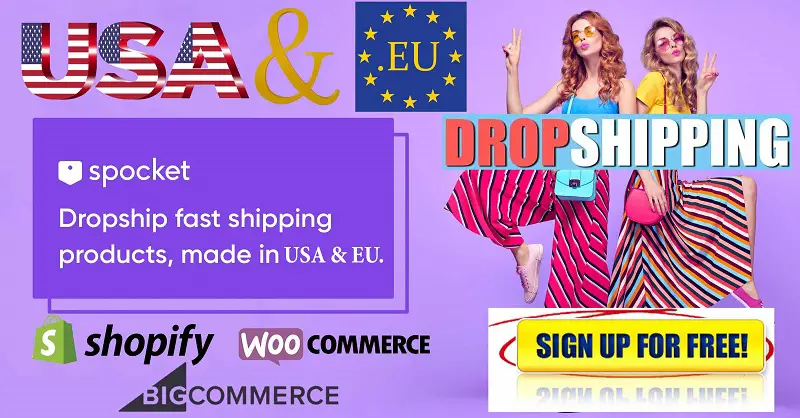 Shopify
Wix
BigCommerce
Square Online
Strikingly
Ecwid
Volusion
Weebly
WooCommerce
GoDaddy Website Builder
WordPress.com
Shift4Shop
Big Cartel
Prestashop
AmeriCommerce
CoreCommerce
Here's a rundown of the top ten Squarespace competitors. To assist you in determining which Squarespace alternative will best meet your business needs, we also emphasized who should consider utilizing each platform.
Shopify is the most well-known ecommerce platform on the market today, with some of the most configurable features. Everything from cutting-edge sales pages to breathtaking templates that make your website look as professional as possible is available to you.
Shopify supports a wide range of payment methods and offers many customization options. For example, if you ever wish to add new functionality to your site, you'll be able to download and install a variety of applications from the Shopify shop. Dropshipping tools are even accessible on Shopify.
Choosing a price
Shopify is one of the more cost-effective products on the market for newcomers, thanks to the "Lite" plan, which costs only $9 per month. Basic Shopify is $29 per month, while Shopify is $79 per month. For enterprise customers, Shopify Plus is offered. This package, however, simply includes a buy button for your existing site.
Pros 
Beginners will appreciate the user-friendly UI.
Dedicated servers provide excellent uptime.
Tags and meta descriptions have built-in SEO.
There are tens of thousands of integrated apps to pick from.
There is a slew of extras, including a point-of-sale app.
Exceptional loading speed
Cons 
Themes are challenging to customize.
There will be higher fees if there are more apps.
Who is it most suitable for?
Shopify is the solution to utilize if you want something simple to grow with you. Because of its customizable choices and versatility, Shopify is a top choice for businesses of all shapes and sizes. You may sell digital services, drop ship products, and more with the service.
You can't go wrong with Wix if you're looking for a good website builder to replace Squarespace. This solution includes features such as ease of use, ecommerce, and the ability to choose your domain name. Wix also provides hundreds of templates, which is greater than many other providers on the market.
Wix also has a free website builder that allows you to customize your website with various features without spending a fortune. However, because this bundle includes adverts on your site, you may find it challenging to make your distinctive branding stand out.
Choosing a price
Wix pricing starts with a free option that includes a lot of functionality, but it also requires you to display advertisements on your website. You also don't get to utilize your domain name with the free version.
Some countries also offer the option to "Connect Domain" to their website for $3 per month. This means you can use your domain, but all other capabilities are the same as in Wix's free edition. Among the other costs are:
Combination: Pay $6 per month, and your store will be ad-free.
Unlimited: For $8.50, you have access to even more great services, like search engine support and no adverts, in addition to web hosting.
Business basic: $13 per month gives you access to payment services in the app store, as well as Wix bookings and other valuable tools.
VIP: $18 per month and one of the best Squarespace alternatives, including an online store, email campaigns, and social media capabilities.
Pros 
Excellent design versatility, with the ability to build something unique to your brand.
Due to its large app store, the app market is one of the top Squarespace alternatives.
Backups of your website are made automatically to preserve it from damage and to allow you to restore it to a prior version.
For your eCommerce business, there are numerous online shop features.
Cons 
The free version is rather basic and doesn't offer many choices for building a brand online.
Blogging isn't ideal, and SEO options are restricted. With Wix, you can't do much more than create a gorgeous website.
All layouts aren't entirely mobile-friendly, and your website's navigation is limited.
Who is it most suitable for?
You can have a great website that you and your customers will adore for a fraction of the cost of Squarespace. You also have more customization choices, including adding more features and functionality.
To try Wix, go here or read our complete Wix review.
BigCommerce, like Squarespace, is one of the several website-building platforms that most people have heard of. BigCommerce, which is ideal for e-commerce, takes a somewhat different approach to tools like Shopify in that it comes with everything you need for your online store pre-installed. You don't need to employ connectors or apps for things like SEO because the tools are already there.
BigCommerce has a user-friendly backend that works well for various selling scenarios. You can play around with customized free and premium themes, and you'll have the extra benefit of a guaranteed uptime of 24 hours a day, seven days a week. Built-in CRO features like abandoned cart recovery might also help you increase conversions.
Choosing a price
BigCommerce provides a regular plan at around $29.95 per month. With this package, you can host unlimited goods and have unlimited storage and bandwidth. There's also a $79.95 per month Plus package and a $249.95 per month Pro plan. You're more likely to pay more if you sell more. You can also connect with BigCommerce for Enterprise pricing if you have a vast store.
Pros 
It's a fantastic all-in-one solution for creating your website.
There are many free and paid themes to pick from.
Commitment to uptime 24 hours a day, 7 days a week
Abandoned cart recovery, for example, is a CRO tool.
An environment that is quite simple to utilize
Cons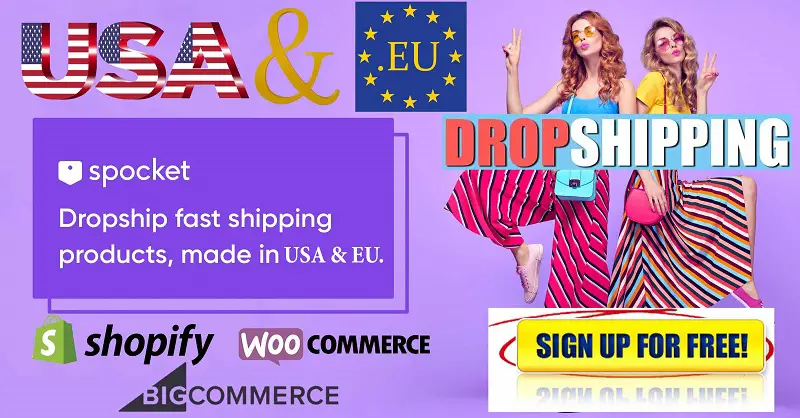 More extensive plans can be rather costly.
Some features are available only in the United States.
Who is it most suitable for?
BigCommerce appears to be an exciting option for small and mid-sized enterprises aiming to expand their sales. As your business expands, you'll need to be prepared to pay a little more, but the value is fantastic because of all of the options available. If you run a business in the United States, you'll get the most out of BigCommerce.
Square is well known as a dependable payment processor and point-of-sale system provider in the digital business world. However, the company's service offering has grown over time to include things like website development, restaurant management, and more. Square Online is a free website-building platform based on the Weebly platform.
Square bought Weebly in 2018 and used its unique technology to develop a simple tool for businesses wishing to integrate their online and offline selling environments. For developing your business website, you'll have a simple, clean layout as well as a variety of customization choices to make your brand stand out.
There's also instant syncing between your online and offline inventory, so you don't have to worry about manually tracking sales and updating inventory counts if you're selling in both places simultaneously.
Choosing a price
Square's website builder is free to use, but you must pay for transaction fees when you make a sale. A $12 per month "ecommerce" package for growing your business online with a custom domain is also available. The Performance plan, which starts at $26 a month for professional features, and the Premium plan, which starts at $72, are also available. The premium package includes performance-enhancing features as well as the lowest processing rates.
Pros 
A free plan may be rather generous.
Simple and easy to use environment
Ideal for both online and offline sales
Various SEO and marketing tools
On premium packages, shipping is discounted.
Cons 
Extra tools might be pricey.
The processing fees can be pretty hefty.
Who is it most suitable for?
Square has you covered if you currently have an offline business and want to expand your potential sales by going online as well. The technology is ideal for beginners who only need the fundamentals of a website to boost their sales.
Strikingly is a very enticing alternative to Squarespace in the site-building industry, but it's also a relatively new addition. Strikingly, launched in 2012, has been rapidly gaining popularity in recent years. The website builder focuses on single-page websites.
Single-page websites are ideal for displaying portfolios and professional pages. There are no programming skills required to start Strikingly, which makes it a fantastic alternative for small businesses and freelancers. If you want to boost your online presence, even more, you can add a blog to your website.
Choosing a price
Strikingly's entry plan is entirely free. There isn't any SSL incorporated, and several functionalities aren't available. You do, however, gain a strong understanding of how the editor's fundamentals work. Limited is the following plan, which costs $8 per month. This includes a domain and a store option, showing Strikingly advertising.
The $16 Pro package includes password protection and the ability for your customers to search for what they need on your website. Up to three sites can be supported with the Pro package. Up to five websites can be included in the VIP plan. The last pricing option is $49 per month and includes everything you require, including phone assistance and a newsletter tool.
Prices are for one-year contracts, with a year's worth of domain included. You may also check the 2-year options if you want a better rate.
Pros 
Excellent for portfolios and single-page websites.
Very user-friendly, with a simple interface and drag-and-drop functionality.
When it comes to client service, it's best in class.
Cons 
A lot of things are missing in the free edition.
It's challenging to get a single page to rank well in Google.
If you want to run your site without adverts.
Who is it most suitable for?
Strikingly is a great website builder for individuals who want to make a single-page website or portfolio stand out online. If you're a freelancer or a creative person delivering a service, then Strikingly is an ideal choice. However, you might need some assistance from an SEO standpoint to make your site stand out online.
Strikingly also has a free plan, which may be a decent alternative for people who aren't sure exactly what they want from a website builder. Strikingly may be tried for free here, or you can read my entire platform evaluation here.
Ecwid is a popular choice with corporations in need of Squarespace alternatives. Ecwid hooks to your existing building tool rather than providing you with a complete builder. You can integrate this service with a platform like WordPress to gain access to ecommerce tools. If you already have a website, Ecwid is an excellent solution.
Ecwid is a versatile platform that allows for a wide range of site customizations, including customized checkout features and payment choices. Ecwid can also be used in conjunction with other plugins on your site, allowing you to acquire even more functionality. This is one of the most dependable instruments available, and it's simple to use even for beginners.
Choosing a price
Even though a limited version of Ecwid is available for free, most individuals will want to use the premium alternatives. Beginners may get started for roughly £15 per month, including access to a range of extra features like connections to Facebook and Instagram stores. There are white label packages available, as well as annual discounts.
Pros 
It's ideal for extending the life of your existing website.
On the backend, it's simple to utilize.
Supports sales through a variety of channels
There are numerous promotion alternatives available.
Several payment alternatives are available.
There is plenty of bandwidth available.
Cons 
This isn't a full-fledged store builder.
For more prominent brands, this may be restricted.
Who is it most suitable for?
Ecwid's simple plugin feature is a perfect alternative for those already have their website. This tool will assist with digital omnichannel selling without a steep learning curve. However, it is geared toward tiny firms rather than giant corporations.
Volusion is a market-leading ecommerce platform that gives business owners all of the tools they need to sell in a dedicated environment. There's a straightforward backend with excellent uptime and end-to-end support from the service staff.
Volusion offers a wide range of payment gateways and is a market leader in providing easy-to-use core modules for your website. If you want to personalize your store, there are various options available, including a drag-and-drop builder that requires no coding skills. You'll also receive instruction throughout the construction process, so you won't feel lost when you first begin.
Choosing a price
Volusion's pricing starts at roughly $29 per month, but that's only for the personal plan. To access high-level business capability, go to the "Business" tab on the price page, or select "Pro" or "Prime" from the drop-down menu. Depending on how much you sell, costs range from $29 to "quote-based." Essential selling characteristics are included in every package.
Pros 
A wide range of sales features is available.
Accounts for your team to get them interested
Social media, SEO, and inventory management tools are all built-in.
Reporting and analytics are a breeze.
The drag-and-drop feature is fantastic.
Cons 
App selection is limited.
There isn't much in the way of blogging features.
Who is it most suitable for?
Volusion could be the appropriate tool for you if you're seeking a store that allows you to sell many things quickly. Volusion offers a lot to offer, including unlimited bandwidth and products, as well as a variety of advanced reporting and SEO tools. Keep in mind, however, that this service might be rather costly.
If you're developing your digital store, Weebly is another Squarespace alternative and ecommerce market leader worth considering. Weebly is most recognized for its drag-and-drop customization possibilities and a user-friendly design that can accommodate even the most inexperienced users. Weebly has a lot of cool things to check out, such as virtual shopping carts and item selections.
You can include coupon codes and gift cards on your site, as well as take payments from a variety of third-party vendors. Depending on how much you're prepared to invest, you can also access features like site search and automatic tax calculation.
Choosing a price
Weebly can be used in a variety of ways to get started. If you merely want to add store functionality to an existing website, the Pro plan starts at roughly £9 per month, while the Connect plan starts at £4 per month. Starting at £18 a month, business options include SSL certification, Google Ads, a free domain, and more.
You can store up to 500MB on the free plan, but you won't be able to use a custom domain, and your store will be covered in Weebly ads.
Pros 
On any budget, it's simple to get started.
Excellent editor with a wide range of customizable possibilities
There is a lot of customer service available, including live chat.
Several third-party payment gateways are available.
Site search makes it simple to navigate.
Calculator for shipping and taxes
Cons 
There isn't a lot of support for versioning.
Pretty rigid templates
Who is it most suitable for?
Weebly is ideal for small businesses that want to get started selling online as soon as possible. Notably, you'll need at least a Pro package to begin receiving payments, but even if you go all the way to Business, the pricing is still reasonable.
WooCommerce is one of the most well-known eCommerce platforms available today. WooCommerce is a WordPress plugin that is one of the most popular markets. You can quickly access all of WordPress' outstanding features, including a versatile back end, various customization possibilities, and more, with WooCommerce.
WooCommerce includes several advanced capabilities that appeal to businesses with online storefronts. Because of the connection with WordPress, you may use this product to add to your content management system, making it ideal for bloggers who want to start selling.
Choosing a price
WooCommerce is a free, open-source plugin to download. Of course, this does not imply that it is cost-free. There are no transaction fees, and storage and bandwidth are not limited. If you want to sell products with WooCommerce, you'll also need to pay for things like your domain name and WordPress hosting.
Pros 
If you're familiar with WordPress, it's a breeze to use.
There are numerous connectors and add-ons available.
The guest checkout feature eliminates the need to create an account.
Themes that can be customized both for a fee and for free
Ideal for entrepreneurs that are just starting.
Cons 
This plugin only works with WordPress.
The setup process necessitates the knowledge of business owners.
Who is it most suitable for?
WooCommerce is most likely to appeal to businesses already familiar with WordPress and wish to grow their current site. If you don't want to pay monthly costs for a platform when you're already paying for hosting, this is the product for you.
GoDaddy, like Square, wasn't always a website builder. The Business began as a tool for selling domain names and hosting to companies of all kinds. GoDaddy now offers a variety of services to assist you in creating the ideal website. You can begin creating your site for free by selecting from various professional templates.
The one-of-a-kind website builder is straightforward to use, with plenty of customization choices for great branding. You'll also have access to SEO tools and social media marketing services to help you master the internet search engine. You can also manage features of your website from any device, wherever you are if you have access to a mobile application.
Today's businesses have access to a comprehensive suite of website and marketing tools, including AI-powered advice on how to strengthen your Business and a library of professional stock photos to make your website more appealing.
A simple updating method is also available to maintain your website secure and safe.
Choosing a price
As noted above, there is a free version of the GoDaddy website builder, but it just allows you to play around with templates. You are unable to publish your website.
You'll need at least the $9.99 Basic plan to go live with your online presence.
However, you won't use SEO tools unless you upgrade to the Standard plan, which costs $14.99. Unlimited social media posts and online appointment booking are included in the Premium plan, which costs $19.99, while sales features are included in the ecommerce plan, which costs $24.99.
Pros 
An easy-to-use environment with a wealth of practical tools
Templates to assist you in getting started
The use of artificial intelligence to aid in the creation and growth of websites
There are various marketing methods available to help you stand out online.
It's simple to get started on the internet.
Cons 
Ecommerce features are a little lacking.
Websites can appear to be overly basic.
Who is it most suitable for?
GoDaddy combines website creation and marketing into an outstanding option for all types of businesses if you're searching for a quick and easy way to get started online. However, if you're a larger company, you might find it a touch too simple.
WordPress.com is an excellent Squarespace alternative since it has so many plugins and third-party programs to help you develop your ecommerce store.
Unlike WordPress.org, which requires you to manage all of the hosting and complicated aspects yourself, WordPres.com provides you with a fully hosted solution that is exceptionally easy to use. You may have a little less flexibility, though.
Creating everything from a lead capture page to a drag-and-drop website with WordPress.com is simple. To attract new clients and boost your search engine ranking, you'll be able to create excellent blogs and content marketing tactics.
Plus, there's no shortage of WordPress lovers willing to lend a hand.
WordPress is a beautiful option if you enjoy the idea of WordPress but don't want to locate your hosting.
Choosing a price
A free service can help you get started building your website and seeing how it looks. After that, personal plans start at £3 per month when paid annually and include one domain, hosting, and no WordPress advertisements for a year. The Premium plan, which includes Google Analytics integration and money collection, costs £7 per year. You can also make money by selling ads and hosting movies on your website.
At £20 a month, the Business package includes all of the "Premium" package features plus live chat help, unlimited email support, plugin functionality, SEO, and site backups. For £36 per month, you may access payment management in over 60 countries, integrations with top shipping carriers, and quality design options for online retailers with the "Ecommerce" package.
Pros 
With a large number of plugins, it has a lot of versatility.
SEO and content marketing will benefit from it.
Google connection provides excellent analytics.
There are numerous themes and extras to pick from.
Very simple to use
Cons 
It's not as adaptable as WordPress.org.
Hackers may find it more appealing.
Who is it most suitable for?
WordPress is a good choice if you want an easy-to-use WordPress alternative with a lot of customization. It's the most popular content management system globally for a reason, and it can quickly scale with practically any organization.
In terms of functionality and features, Shift4Shop is a fantastic solution. You may personalize the cloud-based platform to suit your brand with over 100 theme styles to select from. There are also a limitless number of product categories to choose from, as well as multiple cross-selling and upselling alternatives, as well as 24/7 customer service.
There's an easy-to-use backend dashboard, and Shift4Shop also includes a responsive app so you can make updates to your website even when you're not at a computer. For more advanced adjustments, there's even API integration.
Choosing a price
Shift4Shop aspires to be one of the top website builder choices for small business owners on a budget. There are four pricing plans available, starting at $19 per month. Each includes unlimited bandwidth and products, access to more than 100 payment providers, 0% transaction costs, and API access.
Pros 
It works with several different payment gateways.
There are no limits to how many products you may store.
Options for cross-selling and upselling
It's ideal for individuals looking for a low-cost web design option.
Using APIs, you can make your add-ons.
Cons 
The learning curve is a little steeper than others.
There are only a few free templates available.
Who is it most suitable for?
Shift4Shop is likely to be a suitable fit for an online business looking to grow swiftly in the market. This is due to the platform's ability to scale swiftly and accommodate a wide range of business models.
Big Cartel is one of the more straightforward options for businesses looking for a website. This easy-to-use platform makes it quick and easy to get started online, and you can access services like order management, inventory monitoring, and social selling. Although there isn't as large an app market as other sites, it is still a viable alternative to Squarespace for some.
Big Cartel will assist you with search engine optimization to increase your chances of finding the ideal customers. There are a variety of themes to pick from and coding customization possibilities.
Choosing a price
BigCartel has four premium plans to choose from. Each pricing plan includes inventory tracking, photos, discount codes, analytics, and other features. You will, however, be able to list additional products as you upgrade. Premium plans start at $9.99 per month for a total of 25 goods. There is a free plan, but no discounts are available.
Pros 
A wide range of marketing tools is already built-in.
Time-sensitive discounts
Small businesses have a free choice.
User-friendly prompts are included with the basic functionality.
Excellent for selling on social media.
Cons 
Some functionality constraints
Payment choices are limited.
Who is it most suitable for?
Big Cartel is ideal for small businesses offering a limited number of products. The product is ideal for artists who want to market a unique assortment of handcrafted items. It includes everything you need to succeed online.
PrestaShop is an open-source ecommerce platform that allows you to modify your online store to meet your specific demands. This product's backend is more complicated, but once you've put everything up, you should find that everyday tasks like inventory management and product creation are much more manageable.
Within the immersive marketplace experience, PrestaShop comes with an extensive range of layouts and themes to pick from. This product is ideal for businesses who wish to scale their store's functionality as their Business grows and changes.
Choosing a price
PrestaShop's prices are very reasonable. The store has a premium version for roughly $22.62 that includes a 2-week free trial. There is an open version in which you must pay for your hosting from a firm like GoDaddy. You'll also have to pay for additional modules that enhance the functionality of your store.
Pros 
Adapt the store's functionality to changing needs.
It's simple to use, with none of the complications of web programming.
You won't have to pay support fees if you have a strong community.
If you already have to host, this is a great free option.
For testing purposes, a trial was included.
Cons 
Customer service is prohibitively expensive.
Some technical knowledge is required.
Who is it most suitable for?
An excellent option for businesses that offer customized products. This is a good option for small and medium-sized businesses. It's also perfect for start-ups looking to keep their monthly costs to a minimum. If you have hosting, you can use Prestashop for free.
Don't be fooled by the fact that AmeriCommerce isn't as well-known as Wix, Duda, or Jimdo just yet. As a developing firm, you'll find lots of tools in the software to help you stand apart. It's easy to create your imprint on your store now that you have access to CSS, HTML, and JavaScript editing. You can also keep track of catalog updates, orders, and reports in a single interface.
AmeriCommerce offers a variety of free templates, some of which are more appealing than others. There's also an appealing backend interface where you can access your user-friendly and configurable dashboard. A "power features" option allows you to make more adjustments if you require more advanced capability. AmeriCommerce also supports cross-channel selling on eBay, Amazon, and other platforms.
Choosing a price
Depending on where you are in your company's growth strategy, AmeriCommerce offers a range of price packages. Pricing for up to 100 products, 250MB of storage, and 2GB of traffic starting at $24.95 a month for a variety of ecommerce options. The Platinum plan, which costs $299 per month and includes 50GB of traffic, 5GB of storage, and unlimited items, is the most expensive.
Pros 
A wide range of multi-store administration options is available.
For higher uptime, use Rackspace hosting.
There are numerous customizing possibilities available.
For multi-channel selling, this is an excellent alternative to Squares.
Backend and interface are both simple to use.
Cons 
When compared to various alternatives, it can be costly.
Beginners might expect a slight learning curve.
Who is it most suitable for?
If you live in the United States and don't want to expand your Business outside, you'll probably love AmeriCommerce more. Although international payment methods are available, this product appears to be best suited for local merchants. This product is beneficial if you have many stores to manage.
CoreCommerce is a hidden gem in the site-building market, with solid support for ISV partners, agents, merchants, and other stakeholders. You'll find a plethora of website-building tools online, ranging from Wix's ADI solution to Webflow and WordPress.com's SEO features. This is the option for you if you're searching for something a little different than the traditional site builder.
Taking payments online is quick and straightforward with CoreCommerce. A white label platform allows you to create various stores, ideal for agencies looking to distinguish out online. If you're unsure where to start, there are tutorials and articles available to help you understand everything from web hosting to creating multilingual sites.
Choosing a price
One of CoreCommerce's main flaws is that it's tough to figure out exactly how much you'll have to spend. There are no pricing sites to inform you, unlike the other products we've looked at. You'll need to contact the team for a quote because this product is designed for agencies rather than individual business owners.
Pros 
Agencies and marketplaces will find this helpful.
It's ideal for selling across several web stores.
There are numerous articles and resources in the knowledge base.
Developers have access to guidance.
It's simple to adapt to your requirements.
Cons 
Pricing might be made more explicit.
At first, it may appear to be a little complex.
Who is it most suitable for?
CoreCommerce is an excellent solution if you're an agency searching for a tool to help you construct several stores for your clients. With this solution, you can effortlessly integrate payments to your website and create unique user experiences.
Choosing the best Squarespace alternatives
Squarespace is a fantastic platform for designers. It has slick themes to assist you in creating the most beautiful websites. However, as you can see from the list above, it isn't the only game in town so it won't be the best option for everyone.
Some store owners will require additional widgets, flexibility, or advanced functionality. Some businesses may prefer to use a more user-friendly drag-and-drop editor or make code changes.