Reading Time:
10
minutes
Men's Jewelry Dropshippers
Free and Best for Silver and Gold Jewelry Dropshippers
There is no charge for the initial setup. There is no monthly bill. Postage is fast. Professional jewelry pictures with a white backdrop are available for free.
We may ship jewelry from Hong Kong, the United States, or the United Kingdom. Only 7-10 business days from Hong Kong warehouse or 4-6 business days from US and UK warehouse to US and UK addresses are needed.
Please include some basic details and the URL of the website where you intend to use our stock images. As a result, we'll be able to give you our jewelry pictures without the watermark.
Dropshipping sterling silver jewelry is a lucrative market. We also offer dropshipping services for high-ticket gold fine jewelry. We are the best and most experienced jewelry dropshipping supplier in Hong Kong, and we can ship via Hong Kong Post e-express. It usually takes 7-10 working days to deliver to the United States, the United Kingdom, Europe, and other major countries. e-express from Hong Kong Post is quicker than epacket from China Post. For a dropshipping company, delivery time is critical. Often, during the Chinese New Year, there are long holidays. Normally, Hong Kong suppliers take two days off.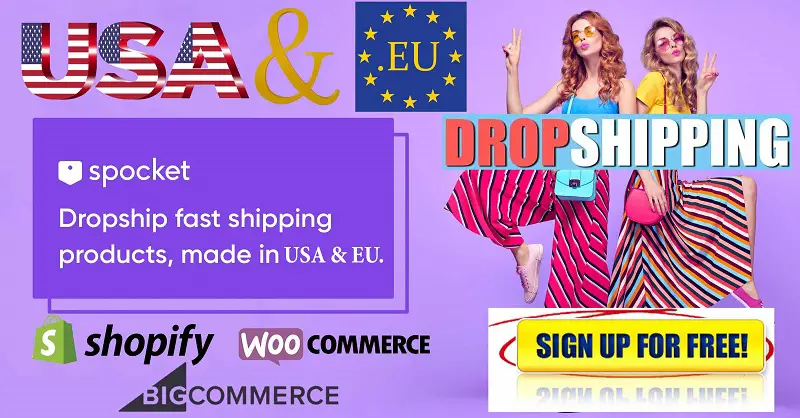 Shipping Time
After payment is received, we will ship the jewelry order within one working day.
Estimated 7 – 10 business days to United States, Canada, United Kingdom, Australia, New Zealand, France, Germany, Netherlands, Switzerland, Spain, Belgium, Portugal, Ireland, Poland, Turkey, Russia, Norway, Sweden, Denmark, Israel, Austria, Hungary, Iceland, Lebanon, Luxembourg, Latvia, Mexico, Serbia, Slovenia, South Africa, Japan, South Korea, China, Macao, Brazil, Vietnam, Cambodia, Thailand, Malaysia, Singapore, Philippines, Indonesia, Taiwan
Shipping and handling fees are $3, $4, $5, and $6 for each transaction to anywhere in the world.
Hong Kong Post e-express is our default shipping form. To major countries, it usually takes just 7-10 working days.
The Jewelry Dropshipping Business
People are increasingly embracing the concept of becoming their bosses and gaining more control over their lives. Many people are turning to ecommerce to accomplish this. If you're looking for a business model to launch your ecommerce store with, dropshipping is the way to go. Dropshipping is gaining popularity as some of the world's most successful online marketplaces, such as Amazon and eBay, use it.
For popular online marketplaces like Amazon and eBay, we can provide professional white background jewelry images.
Dropshipping is a retail delivery process in which a store does not stock the items it sells. Dropshipping works by importing goods from a dropshipper onto your website and placing orders with third-party suppliers only after a customer has purchased a product from your platform. The item is then sent directly to the customer by this supplier. In turn, dropshipping eliminates the need for you to handle some merchandise.
Dropshipping Expensive Jewelery
How to Find Vendors for Your Online Store?
Dropshipping jewelry is common in the United States. Although the profit margin is extremely attractive, jewelry dropshipping has few competitors. Continue reading to learn more about dropshipping jewelry in the United States.
When you're planning to open an online jewelry shop, the first thing you'll need to find out is where you'll get your jewelry from. Consider your jewelry store's niche before searching for suppliers.
Finding a wholesaler could be the best option. This allows you to get jewelry at a lower cost, increasing your chances of making a higher profit.
However, the screening process is important before beginning a relationship with your wholesale jewelry supplier. There are several topics to think about:
Reliable supplier: The Company's reputation is important. Since the supplier bridges the distance between you and your client, trustworthiness is essential.
Keep an eye on the quality of the jewelry: When a consumer looks at a picture of jewelry online, they can only see the style, not the quality. However, when they purchase an ornament from you, they demonstrate their confidence in your ability to deliver a high-quality product. As a result, you must ensure that your jewelry supplier never compromises on quality.
Verify the Supplier's Reliability, Track Record, and Reputation: You must contact the supplier to confirm their reliability, track record, and reputation. If at all possible, purchase a few pieces of jewelry to ensure the quality.
How to Price your Jewelry
One of the most difficult aspects of running an online store is determining how much jewelry to sell. You never know how much a customer can perceive the meaning of an ornament simply by looking at an image.
The best rule is to charge three or four times the jewelry's content and packaging costs. Your wholesaler will charge you a wholesale price. Setting the price three to four times higher prevents you from losing any money.
Also, make sure your return and exchange policies are transparent. Finally, you should have a contingency plan if something goes wrong or if the jewelry breaks before it reaches the customer, for example, during shipping and packing. You won't lose anything if you have a contingency plan in place.
How to Dropship Real Gold Jewelry
We are the world's largest manufacturer, wholesaler, and drop-shipper of genuine gemstone jewelry!
All of our goods are made in Los Angeles, California. However, we drop-ship worldwide for a small group of resellers who meet our high standards for customer service and efficiency. As a Galaxy Gold Items, Inc. online or offline reseller, you can receive the following benefits:
Galaxy Gold Products, Inc. manufactures over 12,000 exclusive products in the United States.
All of our product photos are available to you (some restrictions apply)
Import an Excel CSV file into your website or e-commerce platform.
In the majority of instances, full product names and comprehensive item details with keyworded descriptions are given.
Orders received by 3:00 p.m. PST will be sent the same day or the next business day.
A manufacturer's assessment certificate is available as an option.
Every item comes with a free Galaxy Gold black jewelry box.
Conflict-free diamonds and gemstones
Guaranteed for life (conditions apply)
A 30-day swap schedule or a full refund policy (conditions apply)
All of the pieces are 14K solid gold and come in Yellow, White, or Rose Gold.
You will most likely qualify to sell our goods if you have an active e-commerce website, an account with an existing online retailer such as eBay, Amazon, Etsy, or even a brick-and-mortar store.
Please include your full contact information, shop or website URL, or e-commerce account or store name in the email, and we will review your application for new reseller consideration.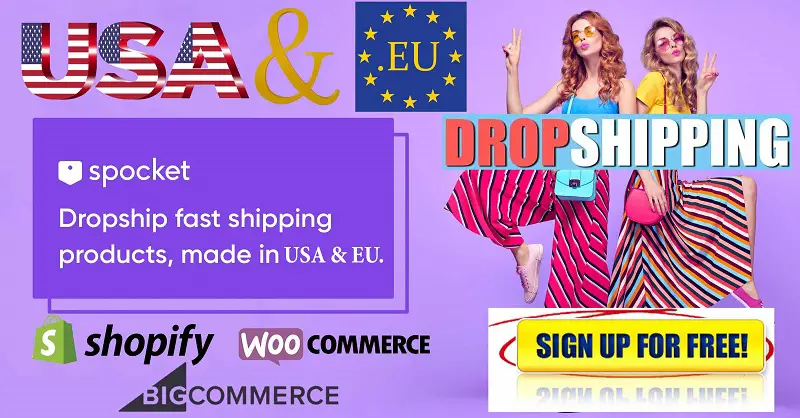 We will review all reseller applications, even if you do not currently have a website or e-commerce platform because we want to build long-term business relationships with resellers all over the world.
Several of our sellers have sold millions of dollars' worth of our jewelry on eBay, but don't worry; we keep it fair by charging the same price to all of our sellers, giving you plenty of leeway's to develop your marketing strategy.
Dropship Wholesale Ethnic Jewelry
How it works
Step 1
Register now! Signing up for our dropshipping services is completely free, and we charge only $3.95 per box in handling fees (plus standard shipping rates).
Step 2
Customers can place orders with you by shopping in-store, online, or via our generic catalog range.
Step 3
The customer's order can then be placed with us! Select the "Drop Ship" option during checkout and provide us with the "Ship To" address of your customer.
Step 4
We deliver the package to the customer anywhere in the United States. All drop ship orders are subject to our regular 15-day return policy; contact customer service.
Choose from thousands of products.
Your consumer can look at our thousands of items in person, online, or in our generic catalogs. By coordinating your customer's needs with us through our experienced jewelry experts, you will provide excellent service.
For example, if a customer sees an item in your store and wants similar or matching products that you don't have in stock, using our dropshipping services is an easy solution! Dropshipping will help you maximize add-on sales and eliminate some of the risks associated with trying to hold everything in a specific line.
We have thousands of similar items, so drop shipping is the way to go if your customer wants a particular look.
Superior shipping experience
Allow us to relieve some of your tension! MMA International's drop shipping software assists you in fostering fast and competent support when consumers need their orders quickly. All you have to do is give us a "send to" address, and we'll deliver the package to the customer.
To avoid detracting from your brand, packages are delivered without our name or logo. Instead, each one is thoroughly inspected, presented in our product-enhancing bags and tissue, and promptly dispatched.
This service will save you time and money in the long run, making MMA International an excellent option for all of your dropshipping requirements.
Full pricing power
Your retail customer will obtain a generic packing slip that lists your company's name and the products shipped but does not provide pricing details. This feature allows you to charge your customers whatever price you want without them seeing your wholesale price or a regular suggested retail price. In other words, unlike many businesses, we do not impose any minimum retail rates.
Is your packaging standard or unique? It's all up to you.
We have clear and clean packaging, but we understand that this isn't for everybody. We can customize your dropship packaging to your company's needs for an additional fee. Please contact customer service for approval before ordering something that isn't in our regular, generic packaging.
Price: $3.95 Packaging is standard and generic.
Price: $3.95 If desired, your personalized packing slip can be included in the standard packaging.
Price: $4.95 Custom packing slips and business cards/other paper inserts may be used in standard packaging.
Price: $5.95 Custom packaging must fit into our regular shipping package, which measures 3 x 3.5 x 1.75 inches. Everything not on this list would need to be re-evaluated.
*Traditional packaging includes placing jewelry in a polybag, wrapping it in tissue paper, placing it in an organza bag, and placing it inside a 3 x 3.5 x 1.75-inch shipping package.
Minimalist Jewelry Dropshipping
The Basic Marketing of Minimalist Jewelry
Since minimalist jewelry is gaining enormous popularity among many fashionistas and among people who prefer to keep things plain, shops that stock a wide variety of minimalist jewelry are likely to gain a lot of attention and potential customers.
Since such jewelry would be sold in every other store, it is important to choose minimalist jewelry exclusively. Your shop must have the best one to stand out from the crowd.
Boosting your company is not difficult if your product is successful. So, if you want to sell minimalist jewelry, you'll need to go to well-known websites that will help you find high-quality items in a variety of styles at a low price.
Minimalist Jewelry Brands You Should Know
Minimalist jewelry has an aesthetic feel to it, so if you choose earrings or necklaces, these minimalist pieces will turn you into an accessory lover.
Many well-known brands sell striking minimalist jewelry collections that can easily depict the urban landscape, contemporary art, and architecture, and several of them also include precious metals.
Men's minimalist jewelry is also available from several brands. Date, BOSSA Jewels, AliExpress, and Alibaba are only a few of the well-known locations to buy them. They're melting, spinning, and forming metals to produce a fine set of minimalist jewelry that's worth your obsession. They will also elevate your degree of sophistication when worn with your everyday outfit.
Make sure you visit the website and compare it to find the one that will provide you with the most versatility. Often choose a reputable website with a positive reputation among customers. Before placing bulk orders, make sure to check the product's scores.
Jewelry Dropshipping Stores
Cherry Diva
Cherry Diva is a company based in the UK's chim chimney lands. They both resell and create their bohemian jewels.
Its mission is to provide you with trendy and affordable jewelry from around the world.
The frustrations of trying to find boho jewelry on the High-street inspired their company. They soon found that stores lacked variety and that what was available would set a shopper back an arm and a leg.
Their service began in a very… "punk" manner (hey, punks in fashion… we think).
They were able to source goods from other countries and began selling their wares at market stalls, car boot sales or boot fairs, and social gatherings, depending on which side of the Atlantic Ocean they were on.
The Cherry Diva founders have admitted that they didn't do a lot of research before taking on this project. They did, however, have one target in mind: to sell to anyone.
Vivian Frank
Vivian Frank is the epitome of a "What if?" business, even though it didn't start that way for the creator.
Simona, the company's founder, used to work as a production manager on feature films. She left the hectic life of the creative industry after giving birth to her son, however, and took on the hectic duties of a stay-at-home mother.
She has always enjoyed making jewellery and began doing so as a hobby for friends and family. She gradually transformed her office into a jewellery studio and started selling her wares online.
YCL Jewels
YCL Jewels creates handcrafted jewellery. They design and manufacture products in-house, but they also collaborate with artisans from around the world. Their jewellery is inspired by daily life, and they are based in Australia's down under.
Fabienne, a self-taught artisan jewellery maker, and designer, founded the company. She worked as a nurse in aged care and mental health before embarking on this journey. As a result of her performance, she was named one of Business News Australia's Top 40 under 40 Gold Coast Entrepreneurs. A caring company owner who has pursued her ambitions.
Wholesale Fine Jewelry Dropship
For our valued customers, CheapWholesaleJewelry now provides a drop shipping service. 
THE JEWELRY DROPSHIPPING SOURCE IS NOW OPEN!
You are looking for a place to buy wholesale jewellery with quick delivery and knowledgeable customer service representatives? If that's the case, you've come to the right place! A new Wholesale Dropshipping Membership is now available at CheapWholesaleJewelry.com! You can visit our website and sell our jewellery as though you were shipping it yourself with the Membership!
What Are We Offering You?
Any order will receive a 10% discount! Your Drop Ship Jewelry Club Member rewards will become active after you have purchased your Membership. When you log in to your account, your discount will be applied automatically to each item's price. The rates you see when you log in are the discounted Jewelry Club Member prices.
Without having to buy stock upfront, you can use our photos to sell our jewellery on your website or through your catalog! We'll be releasing a new catalog soon as well.
We will ship the orders to your customers directly.
Customers can only see your return address and assume the order was placed by you directly.
Your invoices will be sent to you by email, fax, or regular mail. You will be in charge of billing the client. We will not include an invoice with your customer's order.
Orders may be placed online, via fax, email, or over the phone. Please get in touch with us to see which choice is best for you.
Members would not be subject to any minimums. Product Minimums will also apply if you place your order online. You must order by phone, email, or fax if your order is less than the Product Minimum. During checkout, you have the option of selecting multiple shipping addresses for each object.
We will waive the annual fee of $129.95 for customers who place a combined weekly average of $500 or more in orders.
The Rest of the Information:
The cost of shipping is your responsibility.
Only residents of the United States are eligible to participate in this program.
Annual Membership is available. Every year, you must renew your dropshipping privileges.
Memberships in the Jewelry Club can be canceled at any time. Please be aware that Jewelry Club memberships are non-refundable.
After you buy a membership, you can begin to receive benefits.
This Membership cannot be associated with any other. If you are a Platinum, Elite, or Diamond Jewelry Club member interested in Drop-Shipping, please contact us.