Reading Time:
15
minutes
Are you looking for the best website builder to help small businesses? Perhaps you are looking for a platform that is mobile-friendly and high-quality to build your website. We're here to help you find the best website builders for small businesses.
Do you find that sounds good? Fab. Let's dive right into this review!
To date, over 100 million people across 190 countries use Wix. It's not surprising that Wix's website building tool is so easy to use. Wix's drag and drop editor gives you complete creative control over the appearance of your website – without any programming.
Wix is both an AI-powered website builder and a template-based website builder. Both are available!
Wix offers templates that are specifically designed for different industries. In fact, Wix has over 500 templates for each industry.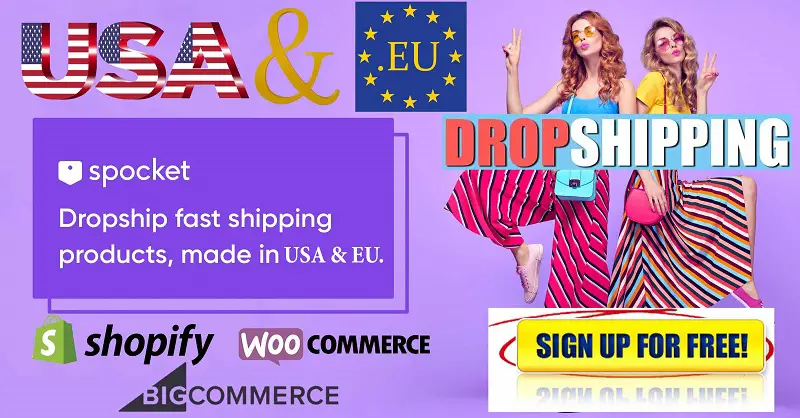 Small businesses
Photographers
Graphic designers
Cafes and restaurants
Hotels and hospitality
Musicians
These are just a few.
Wix has a template for every industry, so it doesn't really matter where you are operating your small business.
Pricing
Wix divides its pricing plans into two categories: 'website', 'business and eCommerce.
We're going to review the four Wix 'website' plans.
The Free Plan (yes! It's totally free!)
The Combo Plan: $17 per month (or $13 per month with a year contract). This plan removes Wix ads and allows you to use your own domain.
Unlimited Plan: $22 per month (or $17 per month with a year contract) – This plan is best for large websites because there are no bandwidth limits and you can store 10GB.
The Business Basic Plan is $28 per month (or $23 per month with a 12-month contract). This package allows you to sell online and gives you access to Wix Hotels and Wix Bookings.
The pros
Wix offers users an intuitive, user-friendly interface and website editor.
It is an economical solution that offers great value for money
Wix's AI website maker makes it easy to create a website in minutes
Wix websites boast excellent loading speeds
Wix offers a huge selection of templates.
You can also download and use plugins from Wix's App Market if you need additional features.
Wix's customer service is great, according to reports
The Cons
After you have launched your website, it is impossible to change templates.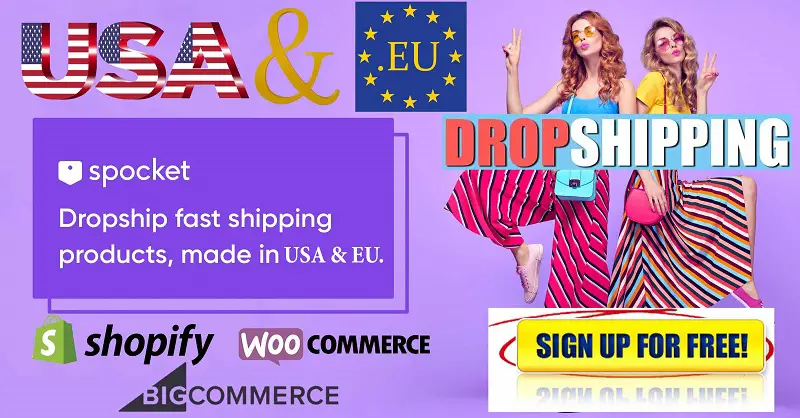 You will need to upgrade to Wix's most expensive plans and/or third-party apps in order to scale your website.
Wix's free plan, like many other platforms, displays your branding on your website.
Premium plans offer advanced analytics and tracking features.
Your website is not transferable. If you want to leave Wix, your site can't be exported. You'll need to start over.
Premium Plans can only be used for one site. Wix is not the right platform if you need to manage multiple websites.
New users sometimes find overwhelming the number of customization options and features available.
Squarespace is one the most straightforward website builders available. Squarespace is a great choice for small businesses that are concerned about the technical side of things.
You can download tons of pre-made templates for your website from this platform (for no cost!). No matter what your website goal is, it doesn't really matter. You will likely find the perfect template for you, whether it is to set up a digital shop, launch a food delivery service or create a contact page.
The best part is that you don't need to write one line of code to get the most from these designs. There are some minor issues (see the cons section). However, it takes just a few hours to create and launch a professional site.
Pricing
After your 14-day trial ends (no credit card necessary), you can choose one of three paid plans. All include Squarespace's free themes.
The Personal Plan: $12 per month (you cannot facilitate online customer payments with the package). This plan is best for creating a personal website.
The Business Plan: $18 per month plus a transaction fee of 3% for every online credit card payment that you accept
The Basic Plan is $26 per month (with no transaction fees).
The Advanced Plan: $40 per month (with no transaction fees).
Squarespace is very competitive in price. Squarespace Business Plan users (or those who purchase the more expensive packages), get premium apps such as OpenTable and Acuity.
It is worth noting that you will receive a 25% discount when you choose to opt for an annual billing over a month-to-month subscription.
The pros
Squarespace is a user-friendly platform that's beautifully designed (it's said to be one of the most popular on the market).
These free templates make great websites (and there are many to choose from).
Squarespace offers excellent features to manage an online shop and a blog.
There are many options to manage images.
A wide range of import tools are available to transfer content from other platforms.
There are many web fonts available.
A video background can be added to your website. This is an unusual feature!
Squarespace integrates seamlessly with third-party tools like Google Apps and Xero. Zapier integration allows you to connect with hundreds more web applications.
It is easy to activate an SSL certificate
Squarespace offers a logo design app that can be used to create a simple, but professional-looking logo.
You can also sell or deliver digital and physical products
The Cons
Squarespace is not for everyone. However, the drag-and-drop editor is very user-friendly. Squarespace doesn't automatically optimize your site for mobile-friendliness unless you use its pre-built blocks. Squarespace has so many customization options, it can take a while to find the right one for you. ).
Squarespace's SEO tools may not be as robust as those of its competitors. It's difficult to modify and add rich snippets in Squarespace.
Squarespace's editor has a problem where tabs and sidebar menus cover Squarespace's features.
Squarespace may be considering removing its content export function.
To put it mildly, the 'Personal Plan' is restrictive.
Cookie consent is not supported by GDPR compliance. To ensure that your site is compliant, you will need to use a third party plugin.
There is no autosave option
Squarespace is ideal if you need only one level of navigation. This is not the best choice if you need more complex navigation.
PayPal and Stripe are both available as payment gateways.
Squarespace does not automatically calculate VAT MOSS rates
Squarespace's Email Campaigns feature is quite expensive and doesn't have a single opt-in option.
HubSpot is not just a website builder. It's also a CRM platform designed to help small businesses grow.
HubSpot CMS Hub offers a variety of features to help you optimize your website for marketing and sales. The CRM is the heart of everything. It stores all information about your visitors and logs every interaction with your brand. This allows you to offer a more personal experience on your website and in your communications with them.
Pricing
HubSpot CMS Hub offers three plans. The Starter plan is perfect for small businesses and provides everything you need to set up your website while maintaining professionalism.
You also have access to the HubSpot CRM for free, as well as all HubSpot's tools for marketing, customer service and operations. These tools integrate seamlessly with the website builder to optimize your website and your business.
Here's a breakdown of their paid levels:
Starter: $25 per month
For professionals: $400 per month
Enterprises: $1,200 per month
A 14-day free trial of the software is available.
The pros
HubSpot's software interface is intuitive and easy to use. Drag and drop page builders work very well and give you an instant preview what your visitors will see.
Instant SEO suggestions as you write your content. This will ensure that you are following the best practices to get your site to rank.
The website builder integrates natively with HubSpot's free CRM. This allows you to modify your site's content and marketing emails.
HubSpot offers free tools such as forms, email marketing, chat bots and ads software.
HubSpot CMS goes beyond A/B testing with adaptive testing. This feature allows you to create multiple versions of the same page. HubSpot automatically determines which variation is the winner and ensures that it's the one that most people see.
Serverless functions allow you to add interactive elements to any website, such as calculators or event registrations.
HubSpot offers 24/7 security monitoring and threat detection. Their security team will personally monitor your website's security and perform manual and automated checks for potential abuse, attacks, and other anomalies.
The Cons
HubSpot's website creator does not offer a free plan, and it starts at a much higher price than other software in this category.
To have an ecommerce website, you will need third-party software.
Weebly is a great option if you are looking to create a simple, low-maintenance website. This is the best option for brick-and-mortar shops that do not require more than one navigation menu, or an extensive about page. There are many useful website building tools and features available, but you have to be willing to pay more for Weebly's premium packages.
Weebly, like Squarespace, also provides a drag-and drop website editor that allows you to create fully functional websites with very little effort.
Pricing
The Connect Plan: $5 per month (this package doesn't allow you to accept online payments from customers)
The Pro Plan is $12 per month (with a 3.3% credit card fee for online sales).
Business Plan: $25 per month (no credit card fees).
Performance Plan: $38 per month (no credit card fees).
Access to Weebly's website templates is free and you don't need to pay anything extra. You will need to pay $49. However, if your preference is for a premium design, it's only $49. You can also find many free apps. However, some of them are quite expensive at $150 per month.
The pros
Access to professional-looking templates
Websites on Weebly are known for their fast loading speeds and reliability.
Weebly's dashboard and website editor are intuitive.
The Weebly app can be downloaded and used on the go. It allows you to manage your website while on the move.
All paid-for Weebly plans include a free domain name.
When you download the MarketGoo App, you'll get a free SEO report
Upgrades are easy – so if one of Weebly's plans is cheaper and you decide later that you want to scale up to a better package you can easily do so.
Access Weebly's App Center is available – even though it's not the largest app marketplace, it's still quite impressive
Exporting your entire site is possible – so if You decide to leave Weebly, and switch to another platform, it's completely possible.
The Cons
Launching an e-commerce shop comes with an additional cost.
Weebly's photo editing tool is not great. You'd be better off editing your photos offline.
Weebly's blogging functionality is pretty basic without downloading or using additional apps. If you and your team are primarily bloggers then consider moving to another platform.
Weebly does not offer as many customer service options as its competitors. To access Weebly's priority customer service and telephone support, you will need to pay more.
Webflow offers a wide range of tools and features to help you build your website. It also provides a selection of fully customizable templates.
If you are looking for amazing self-help material, Webflow may be the right solution. Webflow not only provides excellent written content but also has tons of video tutorials. Webflow has even created a list of resources that can be used to assist with specific topics. This is so handy! !
Pricing
Webflow offers many pricing options. We won't be covering them all. You can visit their pricing page to find out exactly what they have to offer.
We'll instead explain the structure of their packages.
They offer a "free forever" option. This plan is free for as long you like, and you don't have to give your credit card information. Webflow offers full access to its website design tools and content management system (CMS), which is great for testing Webflow's suitability for your small business.
Access to more than 100 hours of tutorials is also available. You can start with just two projects. You will need to publish your site at Webflow's subdomain, webflow.io. This, however, is not very professional.
So if you aren't satisfied with Webflow's free website creator, you can upgrade to one their paid-for plans. Webflow has two options:
Site plans: Connect your Webflow website to a custom domain and invite collaborators. This will allow you to enable online customer checkout.
Account plans: These plans unlock additional features. You can add new projects, access code exportation and publish your logo to your client-facing editor. If you have multiple people working on the same project, you can create a team dashboard.
The pros
Webflow's freemium edition is quite impressive.
Webflow places a lot of emphasis on customer experience. There are tons of resources available for you (in fact, there are over 40 online lessons!)
You can export Webflow sites to other platforms
This is an excellent option for small business owners with web design experience. You can access your website's HTML code and CSS code.
Webflow offers two options: you can use pre-built templates, or you can start from scratch
Multilingual solutions can be integrated and used
Webflow templates are all mobile-optimized
The Cons
Webflow's advanced features require a steep learning curve. Customers report finding the interface intimidating, at least initially.
It's difficult to manage an advanced ecommerce website with Webflow. You will need to install and use multiple plugins and add-ons. These advanced features are not built-in. Webflow is not the best choice if your primary focus is on online selling.
Webflow has a smaller selection of templates than its competitors.
Users say that InDesign and Photoshop can be very useful for small businesses.
It is possible to get a refund, but it can be a little concerning.
Some of the packages they offer are very expensive, so Webflow may not be right for you – especially if you need to create simple websites.
WordPress.com is a web builder and hosting company. It offers small business owners an all-in-one solution that leverages WordPress.org's web-building technology.
WordPress.com is not the right platform if you are looking to build a website for your brick-and-mortar company or a blog. Wix and Squarespace are two other websites builders that can help you do this faster and more efficiently.
WordPress is worth looking into if your goal is to make something more complicated or launch an online shop. This is assuming you have the knowledge and time (or both) to learn the solution. There are almost no limits to what you can do once you learn how to use WordPress.
Start with WordPress's visual web builder if you are new to web design. This allows you to easily create and modify content blocks.
If you're looking to change the look of your website, there are tons of themes available, both paid and free. If that fails, you can modify your website's code or use the plugins available on WordPress's App Store to achieve your vision.
WordPress is a great choice for small-business owners with CSS experience or who have the time and patience to learn code.
Pricing
There are three options available: the Premium, Personal and Business packages. A free bundle is also available. This is a great way to get a feel of WordPress' interface. It's not ideal for business use as you will have to accept WordPress' ads on the site. WordPress's subdomain will also be required. This is not a sign of professionalism.
Here are the prices for WordPress's paid-for packages:
Personal: $5 per month
Premium: $8 per month
For businesses: $25 per month
Unsurprisingly, most entrepreneurs choose the Business plan because it provides access to SEO tools and plugins as well as integration with Google Analytics. Upload your own WordPress themes. You can also upload unlimited storage so that you can store as many images and/or videos you like.
Although the Personal package is very affordable, it has some serious limitations.
WordPress plugins can't be accessed or used.
It is impossible to customize the appearance of your website as much
To accept payments, you can't use the PayPal button
Storage is limited
The Personal bundle is the best choice for simple websites.
You may already know that the Premium plan gives you more benefits than the Personal plan, but not as much like the Business option.
You'll get:
Storage more
You have more customization options, such as editing the CSS of your site.
Access to premium themes
You can also add a PayPal button.
If you only make a few sales online per month, then the Premium plan might be right for your small business.
Other costs:
Some themes and plugins are free, but others require a purchase. The average premium WordPress theme is $59.10.
After your first year, you will need to purchase your domain.
The pros
If you have coding knowledge, you'll be able to customize your site in an amazing way.
There are many plugins that you can use (over 54,000).
There are many beautiful themes available. Most WordPress themes are now responsive.
WordPress enjoys a great reputation
WordPress, which began as a blogging platform has an intuitive admin panel. Users can easily modify their websites and add new content. It's also very easy to organize your content, even for novices.
WordPress.com is a great resource for SEO tips and tricks. You can download tons of SEO plugins for free, such as Yoast SEO. This app allows you to optimize your content for a specific keyword and modify your meta tags, descriptions, and other details.
WordPress is an open-source software. This means that you and your team are able to edit the source code of your website. It's common for WordPress programmers to share code snippets online. These snippets will save you a lot of time and reduce your development costs.
The Cons
WordPress is an excellent choice for those who are new to web design.
WordPress plugins and SEO features can only be accessed if you have the most expensive plan
It is your responsibility to install all website updates. This can be tedious and time-consuming, but essential for maintaining your site's security. If you use a premium WordPress theme, this can become extremely monotonous as they are often updated frequently. Sometimes, however, these updates can cause formatting issues that you will need to fix.
WordPress is open-source, which makes it attractive for hackers. This is something you need to be aware of!
Many WordPress themes have a lot of generic code that slows down site speed. It can be difficult to identify which code snippets you should leave out if you are not an expert in WordPress.
You're probably familiar with GoDaddy and domain names. They now offer a website builder.
This platform can be described as being beginner-friendly. You can choose from a variety of mobile-optimized templates, which is a big plus!
GoDaddy's website builder works well for small business owners who are short on time. GoDaddy is worth looking into if you are looking to launch a professional website quickly.
Although this website builder may not be the most glamorous on the market it is practical and easy to use.
Pricing
GoDaddy offers you four pricing options. All packages include 24/7 customer support and unlimited web hosting. It is worth noting that domain names are not included in any of the packages. You can't launch an ecommerce store unless you have the GoDaddy "Ecommerce" plan.
All that being said, let's take a look at GoDaddy's monthly costs. These are the prices for a 1-year contract.
The Basic Plan is $10 per month. This plan is ideal for small businesses that need a simple website with no ads.
The Standard Plan is $15 per month. This plan includes https protocol and a PayPal integration.
Premium Plan: $20 per month – This unlocks email marketing and social media integrations. Your website is optimized for speed.
The Ecommerce Plan $25 per month – This plan includes ecommerce features. You have the option of a variety of payment processors, as well as an abandoned cart recovery tool.
The pros
GoDaddy's website builders are free for the first month
You can add up to 5K products and personalize your shipping options with the e-commerce plan.
Access to live chat and telephone support is available 24/7. This includes a comprehensive self-help section. GoDaddy provides phone numbers that are specific to each country for more than 50 countries around the world. Excellent phone support is provided. The support agents are polite and offer clear and practical solutions to problems. This is also something to note when you use GoDaddy's live chat option. It gives an accurate estimate for the waiting time.
Small businesses have a wide selection of templates. If you cut and change any of them, your site will automatically reformat.
GoDaddy offers automatic backups for your website.
Drag-and-drop website building is extremely intuitive. You can edit your web pages by clicking on the element you wish to modify and then customize it from there. The right-hand editing area displays your customization options (color, alignment etc.). Each web page can be divided into sections which makes customization even easier. By selecting the "Layout" button, you can make changes to whole sections in bulk.
Artificial design intelligence (ADI), which is a powerful tool for creating websites, can be harnessed to make your website – all you have to do is answer a few questions!
It is an affordable option
The Cons
GoDaddy's website builder is not for you if your creative niche isn't very wide.
The website builder is lacking style
Systeme.io is similar to Squarespace in that it aims at providing all the tools you need on one platform. However, unlike Squarespace which is focused on great visual design, Systeme.io focuses on a powerful marketing suite.
This website builder allows you to create landing pages, emails, sales funnels and marketing automations. You can also create webinars, courses online, and affiliate programs. It also includes popups and forms.
To use any of these features, you don't have to write one line of code. Everything is integrated into a simple dashboard and visual editor.
Pricing
Systeme.io offers four pricing options, with a free option.
The Free Plan: Unlimited email storage, students, and emails per month. Limit of 2,000 contacts. Although you have access to all the features, it is limited: 3 sales funnels, 1 custom domain, 1 online course, and blog.
Startup Plan: $27/month, which increases all features and allows for 5,000 contacts to be stored.
The Webinar Plan is $47 per Month. It unlocks 10 webinars and a larger allowance across all marketing tools. There's also a maximum limit of 10,000 contacts.
Unlimited Plan: $97 per Month, includes unlimited migration and free everything
Systeme.io will require you to upgrade quickly to a paid plan if you wish to fully enjoy its features. It may not be as affordable as other website builders that we have discussed. It's still very affordable for its marketing features and wide range.
It is worth noting that you can save 30% on your annual billing and receive free migration.
The pros:
Systeme.io is a single suite that combines all the essential online tools for business.
You can try the Free Plan before you buy.
Unlimited email addresses are possible
Online courses and webinars can be created with the same editor.
Its complete toolkit means you don't have to rely on any other tools.
Pricing is fair for what's being offered
The Cons
The design flexibility offered by website builders is not as extensive as other websites.
It's impossible to know how many templates are available or their quality.
Sometimes the many features available can lead to a learning curve.
To get rid of any limitations, you'll need to quickly upgrade your plans
It is not possible to integrate with multiple third-party apps
Site123 is a great tool for creating and launching websites in record time. Site123 may not be the right website builder for your creative niche or if presentation is important to you.
Site123's result is not modern, but it is hard to deny. Site123's features are a bit lacking in comparison to other competitors. You'll need to decide if the convenience Site123 offers…outweighs your site's aesthetic. This is a decision that you make.
Pricing
SITE123 offers a 14-day money back guarantee on all paid-for plans. You can also get the following free programs:
500 MB storage
1GB bandwidth
A subdomain
You should also note that Site123's ads will be plastered all over your site as part of the free plan. You will need to upgrade to a paid account to get rid of them.
You can purchase the premium package for $12.80 per month if you require more than the freemium edition.
This is what you get for your money.
Free web domain for the first one year
Storage space of 10 GB
5GB bandwidth
SITE123's floating label was removed
Your website can be connected to your domain name
Access to ecommerce features
The pros
You can get a free plan
Site123 is a great place to start SEO. Your website is built with amazing code and delivers outstanding SEO results.
The premium plan is extremely affordable
Site123 makes it easy and quick to create a website
Site123's customer service is exceptional, especially via live chat
Site123 offers responsive web design, so your website will look great on any device (desktops or tablets, smartphones, etc.). ).
There are many options for website layouts.
You can modify your website template as often as you like – anytime you want.
You have 56 languages to choose from for your default language.
The Cons
Site123's feature set is minimal in design and technical aspects.
It is not possible to access the source code and add coding snippets on your website. Site123 is not the right solution for you if you are a programmer and want to use it.
Site123 is not the best platform for complex ecommerce requirements. Site123 has some amazing e-commerce features but they are not suitable for small- to medium-sized businesses. Site123 is a great tool for growing your online business.
Final Words
We hope you're now better informed about which website builder is best for small businesses. Now it's up to you to choose which one!
Are you familiar with any of these platforms? We would love to read your comments in the box below. We look forward to hearing from you soon!