Reading Time:
12
minutes
Instagram Influencers with High Quality Score and Engagement Rate:
No need to use any paid services/softwares for this.
Trick 1:  Search for hastags with your niche keyword:
Let me explain it with an example.  If i am looking Influencers to sell headphones.  Visit https://www.instagram.com or open Instagram app in your phone and explore hashtag heaphones.
Tap to the top posts and open post more than 1k likes. Sure you will get some top influencers.
Now I am opening the very first post since it has more than 7k likes.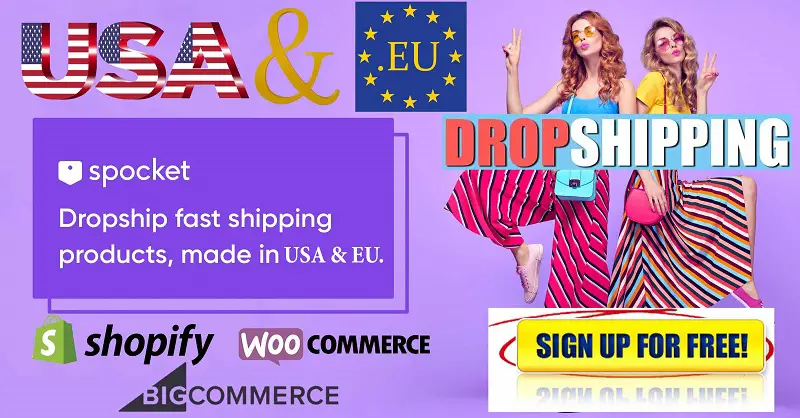 When i check his profile, he is a Menswear | Fashion Influencer.
Now we got a special free tool to check the engagement rate and audience quality score.  The result of our influencer after checking in our tool is below.
Now i got my Influencer to sell headphones. Similarly try for your niche and get top Influencers.
Trick 2:  Search for people with your niche keyword:
When searching for people, it is recommended not to go with a very narrow niche. Let us take babies niche.
Hit babies on IG search and tap to people.  Choose some profile with more than 10k followers and check their engagement with our recommended tool.  They are your baby niche influencers.
When i check all the users from the search result luckily I got @babiesvilla who welcomes advertisers to DM.  Hope he has some deals for us.
Trick 3:  Finding influencers for local business:
It is recommended for people who promotes their business within the cities or regions.  If you are about to promote something only to NSW, AU.  Hit newsouthwales in IG search bar. Tap to places or hashtags. Rest of the processes are same as trick 1 and trick 2.
Trick 4:  Google search for Instagrammers:
All the above 3 tricks are within Instagram searches.  Now it is outside Instagram direct search from Google.  Hit <niche name> instagrammers. You will get some awesome results which redirect you to the list of top instagrammers on your niche.
Trick 5:  Influencers Search Engines
There are many search engines websites available to find influencers. But it is the recommended one where you can get influencers list for free of cost and you can buy your ad post via this website itself. INFLUENCE.CO SHOUTCART.COM
Instagram Influencers for Dropshipping Shoutouts:
Instagram influencer marketing could be the option to all 3 difficulties we noted above. Sending out items to influencers so that they can share about your brand name is a reliable method to get the word out.
Influencer marketing can assist you produce brand name awareness and website traffic, in addition to supplying you with the imaginative properties required to grow your brand name. These images and videos can be changed from sponsored posts by influencers to Facebook advertisements, item images, and more.
Instagram influencers are currently content developers thinking about dealing with brand names. Partnering for influencer partnerships can assist you get the material that your brand name requires, while supporting an influencer's imagination.
There is nobody best method to deal with influencers. Influencers are constantly finding brand-new and more reliable ways of partnering with brand names, so attempt try out a couple of various approaches to see what works for your brand name.
Include Distinct Item Images with UGC
User-generated material and influencer that includes your items can be utilized, with authorization, on your site to assist develop a distinct visual that can assist your brand name stand apart.
When you're partnering with influencers, you might wish to consist of some item photography that showcases the very best functions of the items so that you can utilize the images with your other item images.
Including initial item photography can assist you separate your brand name from your rivals. It can raise your brand name's feel and look, so that you have more way of life images to include on your website. Influencer material likewise enables you to have varied images without the trouble of establishing numerous image shoots.
Produce an Ambassador Program for Your Shopify Dropshipping Shop
An ambassador program can not just offer commissions for your influencers, however can likewise inspire influencers to share about your brand name. Ambassadors can join your program, and get a commission when they refer sales to your website.
Noting your ambassador program on your homepage enables website visitors who like your brand name to share about your brand name on their social networks in exchange for commissions. Instead of hiring influencers to share, website visitors will have the ability to register for your program in simply a number of clicks.
You'll likewise construct a list of influencers who can produce sales for your brand name. This list can be utilized to promote brand-new launches and share approaching sales.
An ambassador program develops a faithful group for your brand name that can produce constant points out on social networks that increases brand name awareness and supports brand-new leads.
Develop Social Material for Your Dropshipping Website with Influencers
Social network material is vital to your brand name's development. If you're searching for brand-new methods to share your brand name online, influencers can assist you produce social material that carries out well.
Instagram Posts
Posts to an influencer's feed can assist to get the word out about your brand name. The influencer can naturally and authentically share their real viewpoints about your items.
You need to likewise ask consent to utilize and reshare these Instagram images so that you can utilize them in your advertisement material and in your other marketing products.
Organifi has actually published enough influencer material to fill their whole feed!
Driving Traffic with Instagram Stories and Swipeup links
Instagram Stories are now utilized more than any other function on Instagram. If influencers utilize Instagram stories to get the word out about your brand name, you'll be seen by their fans in a casual and genuine format.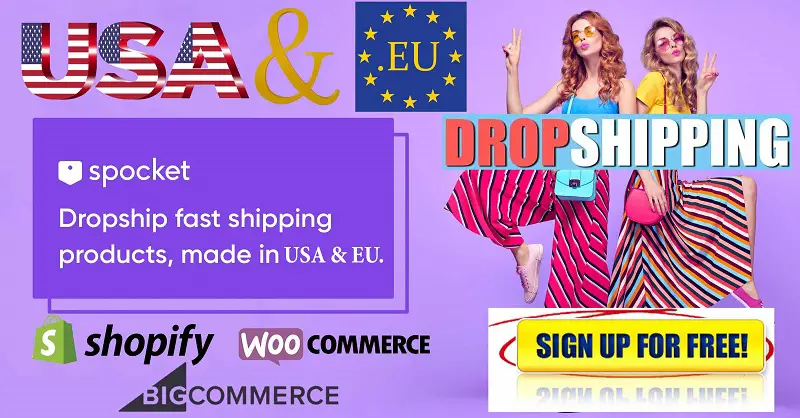 If your influencers have 10,000 or more fans, they can likewise include a swipe up link back to your site. This can assist produce website traffic from their post.
Whenever an influencer shares about your brand name with a Story, you'll wish to repost the material so that you can later on develop an emphasize, however more on that next!
Instagram Emphasizes
Your highlights are stories that you can conserve to your profile. If you share all the influencer material to your own stories, then the post just lasts for 24 hr.
After 24 hr, you'll have the ability to conserve your preferred Stories to highlights. With influencer material, you can display your partnerships and narrate to prospective consumers who find your profile.
Here's how Kitsch has actually shared their influencer material:
Branded Livestreams
Influencers aren't restricted to pictures and pre-recorded videos. If you fulfill an influencer with a tempting character, then you can do a live stream. Either the influencer can live stream to their audience about your brand names, or you can let the influencer do a "take-over" of your brand name's profile.
Share about the items and your brand name, go behind-the-scenes to your business, and even host a trivia contest. The secret is to offer initial material that will amuse the influencer's audience, instead of simply doing a commercial.
Ask the influencer to share about this live stream prior to it begins to produce much more views!
Advertisement Material
Influencer material can assist power your social advertisements also. With approval, influencer material can be repurposed into Facebook and Instagram advertisements that assist you retarget audiences as you support your leads.
How to Discover Instagram Influencers for Your DropShipping Promotion
Discovering influencers is the very first obstacle to any brand name's influencer marketing.
Here's the requirements for discovering a leading influencer for your brand name:
Posts about the exact same subjects and market as your brand name.
Has a great engagement rate (1%+).
Posts in a comparable design or visual as your brand name.
Active on social networks and regularly connects with their audience.
You can discover influencers by utilizing a Shopify app, such as Carro, which discovers all the influencers who currently like your brand name.
You can discover Instagram influencers for your Shopify Dropshipping shop by doing searches on Instagram, examining hashtags, or viewing place tags for influencers who have actually been to your shop.
So, what are the very best Instagram Influencers for Dropshipping?
The leading Instagram influencers for Shopify dropshipping shops can discover imaginative methods to share about your items and your brand name, in a manner that converts.
If you're a brand-new brand name, you might not have existing material on your site or social networks profiles. You'll wish to choose influencers who can perform an innovative vision and develop a strong visual point of view. You might wish to deal with them to identify what appearance would work best for your brand name and for their material.
Now its time to discuss about how to contact Influencers to post our ads/shutouts.
When using SHOUTCART.COM no need to contact Influencers, we are able buy shutouts directly.  But when finding Influencers directly we need to contact them directly for our ads.
1) Contact information/options
Normally influencers share their preferred method like email address Snapchat, Whatsapp and kik. It is recommended to contact them via proffered contact mode to close our deal.
---
2) What you will ALWAYS look for:
You must get promotional link in the bio section. So that the people engagement with your post follow the link in bio and purchase your product.
You must request Influencers to send Paypal invoice to make payment. It is useful to keep track of your expense, to file taxes on your investment etc.  PayPal is highly secure payment gateway. If they failed to shoutout after receiving money we can raise dispute and get our money back.
Always ask them about at what time the audience are highly engaged. Request them to publish shoutout in the peak hours to get more engagement and sales.  Because it is waste of publishing when people not active.
Before contacting Influencer calculate their engagement rate with the free tools available.
Check the followers manually. If you see more members with the username as scrambled letters they might used any paid bots to get followers. Ignore those fake Influencers.
---
3) Brokering Deals:
Deals can be closed in 3 ways Traditional featured post, Sponsorship and Affiliate based post.  Let see one by one.
Traditional featured post:
Your shoutout may be temporary or permanent. But it is advisable that go with shorter time period post with the link in bio to test the engagement and visits.  Let's say some 3 to 4 hour post for $50.
If it works good, then try 3 or 4 products promotions with discounted deal from the influencer to save some money.
Just like FaceBook ads, start with some little money and scale up if goes well or look for some other influencer.
Influencers happily do this since less risk for them.
Sponsorship:
When you see good result from influencer at our temporary promotion, shift to sponsorship program.
It is recommended for long promotion. You can post in daily basis or weekly basis and pay them on monthly basis.  Offer them free products, if you are fitness ambassador offer them free supplements or free products or free clothes something that would keep posting content for your brand.
Affiliate Promotion:
Other way to do your shoutout is affiliate promotion. Few apps is shopify allows you to track sales from the source who sent them.  Some recommended apps are Refersion, LeadDyno, and Affiliatly.
Provide them with a unique discount valid for certain hours.  Pay your influencer as commission % from the sales they bring.
But not every influencer wants to do this unless they full faith with their audience and in love with your products.  .
Reduced risk for dropshipping store owners.
---
4) What to Keep in Mind
Something to keep in mind when contacting influencers that make your message short and sweet.
No need to give them a fullfledged story about your product or brand. Keep it straight to the point and end your message with a question, not a statement.
---
5) What to Say:
I would like to tell you what you should be saying to these influencers here is just an example template that you could follow.
Fill the dash with your product name.
---
6) Follow up Messages:
Some of the follow up messages be like requesting about color patterns or text layouts.  Getting the right time when their audiences are most engaged.
After successful testing of first post, discuss about best prices for multiple posts.
---
7) What to do Next ?
Rinse and Repeat the process. You are going to contact some 5 to 10 influencers per day. But not all going to respond you. Don't get discourage.  Because they are getting 100's of proposals per day.
It is a bit of tedious process but go ahead definitely it pay off you if started works.
One thing i want to warn you is do not copy paste same message in all DM's. IG will block your account.  Change some terms and phrases for all the message to keep safe your account.
Best Dropshipping Instagram Accounts
Instagram is today's most used social media platform. Instagram has approximately 1 Billion users each month. Most people who use Instagram are between 25 and 34 years old. Instagram lets users share photos, 1-minute videos, and stories lasting 24 hours to their followers.
Businesses and users can also share IGTV long-length videos on Instagram. They also have the option to live stream it on their Instagram account. Instagram also offers paid advertisements that can be used to promote your dropshipping business.
How to Use Instagram for Dropshipping
First, create an Instagram business account. To describe your business, make full use of your profile picture, username, and bio.
Include your contact information, such as your email address, so people can reach you.
Your Bio is a description of your business and the products and services you offer. You can also include contact information such as your phone number and address.
Fill your account with descriptions of your products, including their price and shipping charges.
Include relevant hashtags in all your posts. Relevant hashtags increase traffic to your account, which in turn leads to more customers.
Include appropriate captions that describe the product, the shipping details, the return policy and the price. Shipping details include the shipping cost, country or city you are shipping to, and other information.
You can use the search function to find your largest competitor. Keep an eye on them. Make offers and offer schemes to get more people to your account.
You can find relevant pages like product reviews and ask them for shoutouts, paid or not. Shoutouts to large accounts can lead to an increase of your customers.
Send the account a well-written caption and post, along with hashtags. Some accounts will pay for shoutouts or paid shoutouts. Others simply give a shoutout to your account in return.
Instagram allows you to advertise on Instagram. Click on the "Promote" button below the post to promote the one/s that has the most engagement. Instagram advertising is a great way to attract an audience.
Only certain users will see your post. Your sponsored posts will only be visible to those who are in the specified age or gender groups. So people can see your profile and follow, make the post interesting.
Instagram Stories can be used to your advantage. Stories are a great place to share product details and links. Stories should also include relevant hashtags.
Upload videos that show the unboxing or review of your products. Instagram allows you to share short videos up to 1 minute in length as posts. You can also use the IGTV section to create longer videos.
Ask customers for feedback and then post the screenshots to your stories or posts. If you post them as stories, make sure to save them as highlights. Stories last 24 hours.
This will make it easier for new customers to learn about you and your products, and increase their likelihood of ordering from your store.
Google Analytics and Google insights are great tools to learn about your account's traffic and how your posts are being engaged.
Google Analytics allows you to see which posts are most popular and what types of customers you get the most. This information can be used to increase traffic to your account.
In the insights section, you will also see how much traffic your account has generated. Account insights will show you how many people have seen your stories or posts in the last 7 days. You can also see the interactions between your posts.
Interaction is simply engagement activities like a comment, like, and follow. You will also be able to see the location of your most popular followers, their age range, and the growth of the account.
Conclusion:
Instead of thinking about yourself as a store for other individuals's items, you'll wish to begin curating a brand name image to opt for your shop. You are curating a collection of items that are based upon your brand name's objective, messaging, and visual. You'll be instantly ahead of the remainder of the dropshippers if you are carrying out the work to produce a brand name image.
Your influencer marketing need to strengthen this brand name image. The influencers you pick for cooperations ought to share your vision and your worths so that their posts support your brand name's total image.
Dealing with influencers must belong of your total digital marketing method and can assist you to produce the possessions that you require for your various marketing channels. Growing your Shopify shops takes brand name awareness and influencers can assist you promote your Shopify dropshipping shop online. You may look for automation tools to get rapid success, But it is crucial to find an authentic tool for your account. For instance, HypePlanner looks like a very promising tool for users. But if you read the HypePlanner review by Washington's Blog you will find it is not worthy of use for your Instagram account. So reading the details and reviews might save your time and money.
The very best method to discover your dropshipping Instagram influencers is to simply get going. Dropshipping with influencers can assist your brand name get the traffic that it requires to prosper and begin creating sales. Attempt various cooperations to learn what works for your brand name, and what yields the very best outcomes.
---